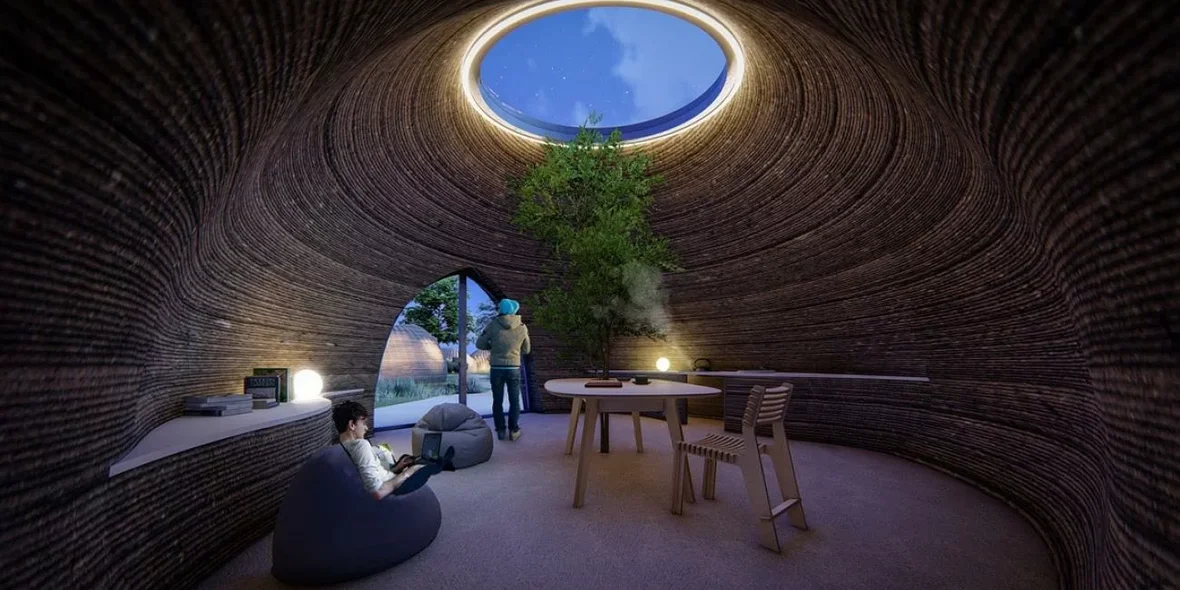 3D-printed houses will be placed in Italy's new settlements
In Italy, the houses made with the help of cutting-edge 3D printers should become an effective way of dealing with ecological and social problems.
The Italian company WASP, which has established the manufacturing of 3D printers, has decided to print entire houses made of clay. According to the developers, printed clay buildings will allow for the construction of modern eco-settlements, which, in turn, will promptly help to deal with the dire lack of housing. You can find out more about this marvellous project on 3Dprint.com.
The manufacturing company WASP has accomplished the creation of round printed houses, which entirely consist of clay. The houses are equipped with double domes, their design is somewhat reminiscent of clay houses which insects make. The developers took advantage of the environment making the houses solely from the recycling materials. The project has found support and has already been implemented in the north of Italy, in the Massa Lombarda region.
These houses were named TECLA — in honour of some imaginary city from the future, which undergoes evolution, described in the novel Invisible Cities (1971) by the Italian writer Italo Calvino.
Such houses fit perfectly into the closed-loop economy. They allow us to create a new environment with minimal needs for energy and human resources, placing a stake on the environmental friendliness of the project. The developers believe TECLA project has the potential to become a basis for autonomous eco-cities, which will exist outside of the present developments. The flexible construction of buildings (compared to traditional models) ensures the resistance of printed clay houses to various climatic conditions and give it high energy efficiency.
Italy is not the first country to construct 3D printed houses. Such technologies became widespread a few years ago. Their main advantage is a wide variety of building shapes and the fast speed of construction. The United Arab Emirates has become a pioneer in the promotion of this modern technology. In the capital of the state, a quarter of the buildings will have been built by means of 3D printing method by 2025. European countries such as Switzerland, Germany, the Netherlands and the Czech Republic are not lagging behind.