Congress of Real Estate Market Leaders to be held online for the first time
The XXIV Congress of Russian Real Estate Market Leaders will be held online on June 9-10, 2020. Russian Guild of Realtors is organizing the event and expects to gather more than 1,500 participants. Thus, the Congress will become one of the largest real estate market online events.
The new format allowed to invite more participants and speakers and expand the geography of the Congress, which will make it the largest in the history of the RGR. This year's event will bring together a record number of professionals, including those who did not have an opportunity to personally participate in the Congress previously due to objective reasons. Iconic market experts and leading business coaches from Russia, Ukraine and the USA have already confirmed their presentations.
Thanks to the online format, the Congress program will be expanded. Within two days, participants will have a chance to attend up to 40 seminars, workshops and roundtables. During the Congress, up to 10 webinars, workshops, and roundtables will be held simultaneously. Participants will have a unique opportunity to switch between online rooms and get the maximum of fresh knowledge in 2 days.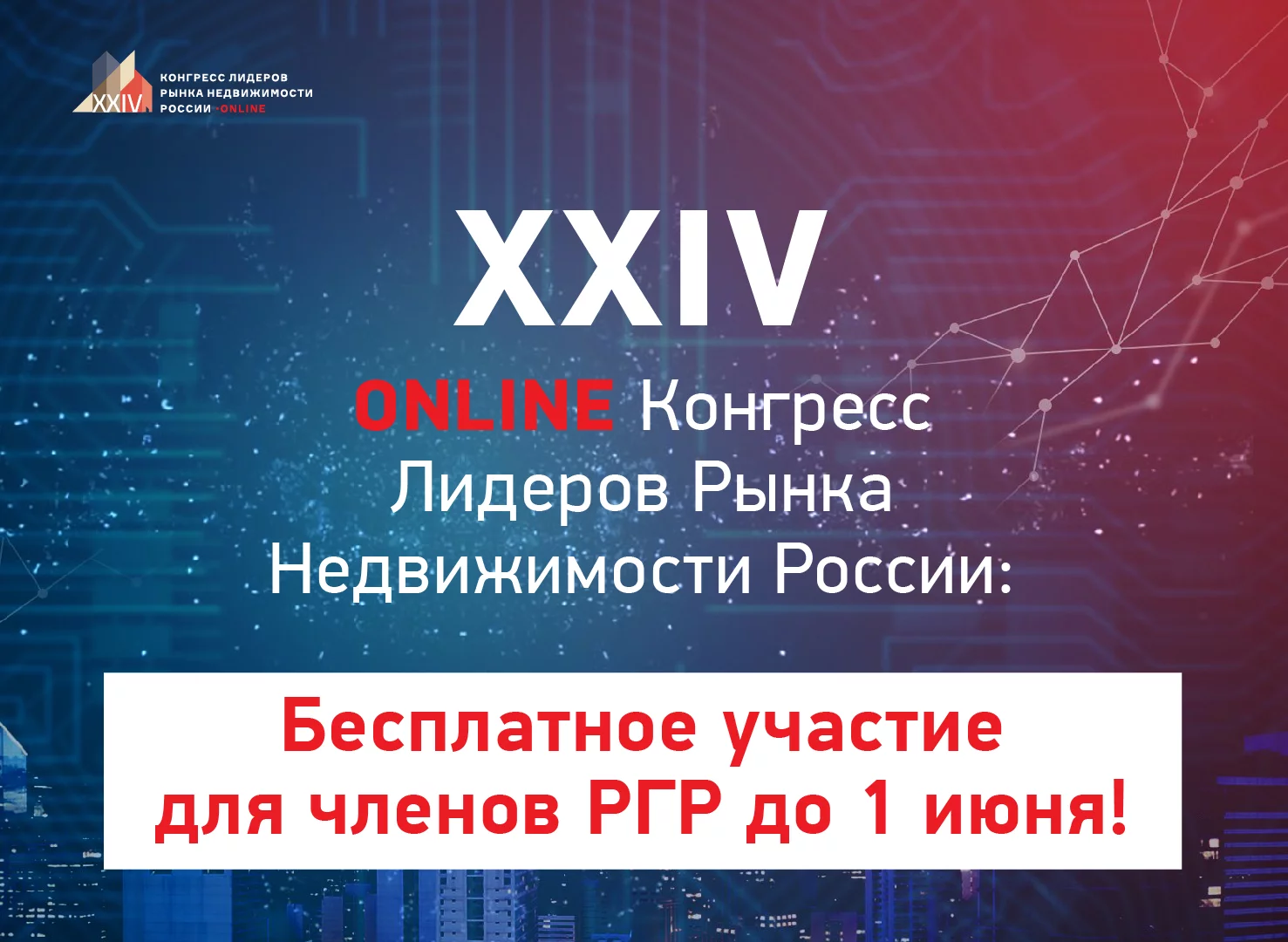 The business program of the Congress is based on a survey of members of the Russian Guild of Realtors and will focus on current most exciting for real estate professionals' issues. These include the positioning and work of realtors in the new reality, current trends and their use in real estate activities, the transition of the market to an online environment, remote transactions and quick adaptation in the changed world techniques.
Besides, this year for the first time the Congress will hold a practical conference on commercial real estate. Experts will discuss cooperation with banks on non-core assets sale, work with state authorities, partnership agreements and cross-regional transactions.
In the international section, iconic figures in the real estate business world will perform. One of the celebrity speakers will be a well-known business coach and realtor with 25 years of experience, ambassador of the National Association of Realtors of the USA (NAR) in Eastern Europe Artur Ohanesian.
At the Congress of Real Estate Market Leaders, new names — young realtors who have recently entered the market but already recorded first achievements — will come forward. They will also share their experience and talk about new sales tools, work on social networking sites and personal brand positioning.
Details on the site.