Why resort real estate in Russia is getting popular with Russian investors
Recently we can see a buyer demand for apartments in Krasnodar Krai and Crimea. That was due to the fact that the Russian Federation closed the borders with other countries. Travel cancellations to foreign resorts forced many people to reconsider their vacation plans and head for the south of Russia. Moreover, it transpired that someone decided to wait out the quarantine there. Over the past two weeks, number of people wishing to buy an apartment in Sochi increased by 20%, by 17% — in Sevastopol, and by 16% — in Yalta. There is also growth of demand for real estate in Alushta, Gelendzhik, Simeiz, as evidenced by statistics of the MIR KVARTIR portal.
According to Pavel Lutsenko, CEO of MIR KVARTIR portal, the popularity of resort real estate in Russia can be explained by several factors:
People have money they wish to safe against the Russian ruble depreciation. If a potential buyer was planning to buy real estate having some doubts, now the current situation encourages him to invest as soon as possible.
Real estate abroad rises in price due to increase of exchange rate.
Over the past year, the most liquid properties gradually disappeared from the real estate markets of large megacities. That especially hits Moscow — it's becoming more and more difficult to find a suitable option of investment there. That is why resort real estate can be a good way out. If you do really have money, then in such crisis conditions as we see now, it makes sense to invest, for example, into the new premium class buildings in Sochi.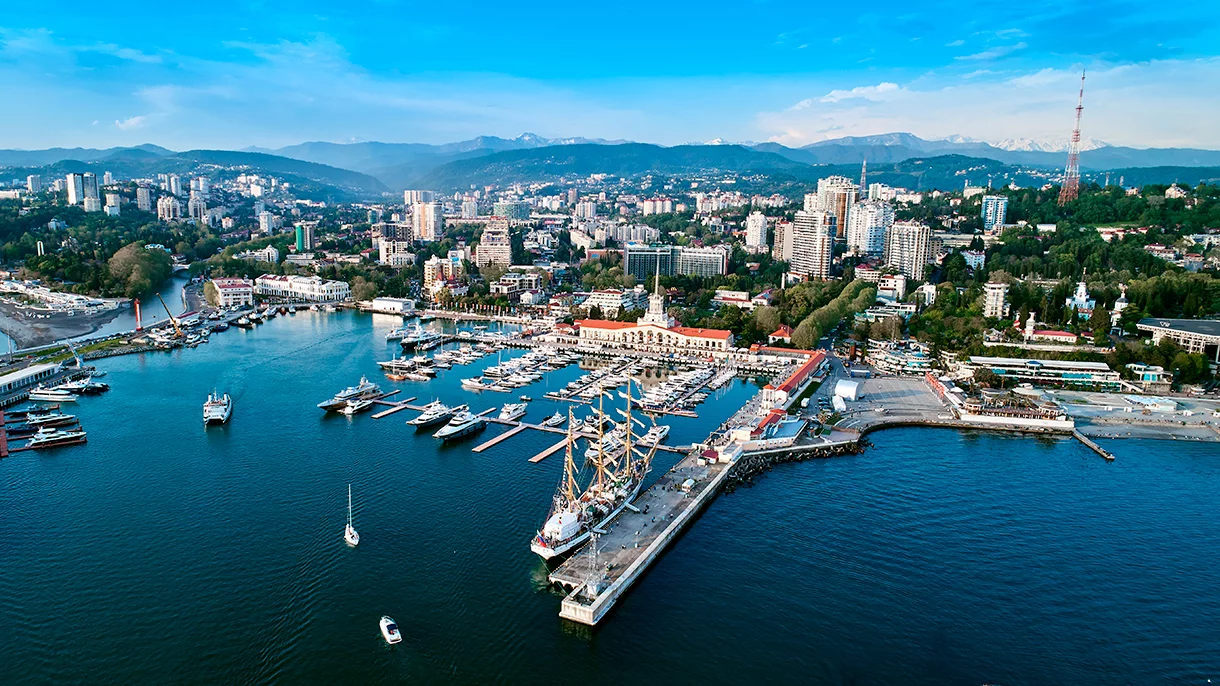 The most noticeable growth of interest in apartments in Krasnodar Krai: over the past year, the prices increased by 6.7%. The highest price increase is observed in Sochi (+ 15.6%), the lowest- in Anapa (+1.8%). In Tuapse, real estate has risen in price by 7%, in Novorossiysk — by 5.6%. You should have about 8.000.000 rubles to buy an apartment in Sochi, but in general, you can enter the local real estate market with a smaller amount. The minimal budget for buying a home in Sochi is less than 1,000,000 rubles. For example, a studio with an area of 15 square meters can be purchased for 900,000 rubles.
Now you can buy a one-bedroom apartment of 71 m² at median price, renovated and furnished, located 0.5 km from the sea, or a two-bedroom apartment of 75 m² in an old house, but also with furniture and repairs. High-quality repairs and furniture are a standard option in the resort real estate market. In other resorts of Krasnodar Krai, real estate will cost less, for example, in Gelendzhik —for around 5.8 million rubles, In Anapa — 4 million rubles.
Do not forget that apartments on the Black Sea coast of Krasnodar Krai have been continuously rising in price since 2014. For the Sochi Olympics, the city significantly improved its infrastructure and modernized housing stock, resulted in the general beautification of the region. In addition to the social infrastructure development, construction of residential real estate is actively ongoing.
Pavel Lutsenko predicts a gradual increase in apartment prices in 2020. Real estate in the region is mostly obtained by wealthy people who have a stable income and accumulated savings. These include Moscowites, military pensioners, workers in Siberia and Russian Far North, people who do not depend on their salary amounts and not use mortgage loans.
As for Crimea, the greatest increase in housing prices is observed in Simeiz (by 5%) and in Sudak (by 3.7%), while prices in Kerch, Foros, Feodosia, Bakhchisarai and Sevastopol decreased.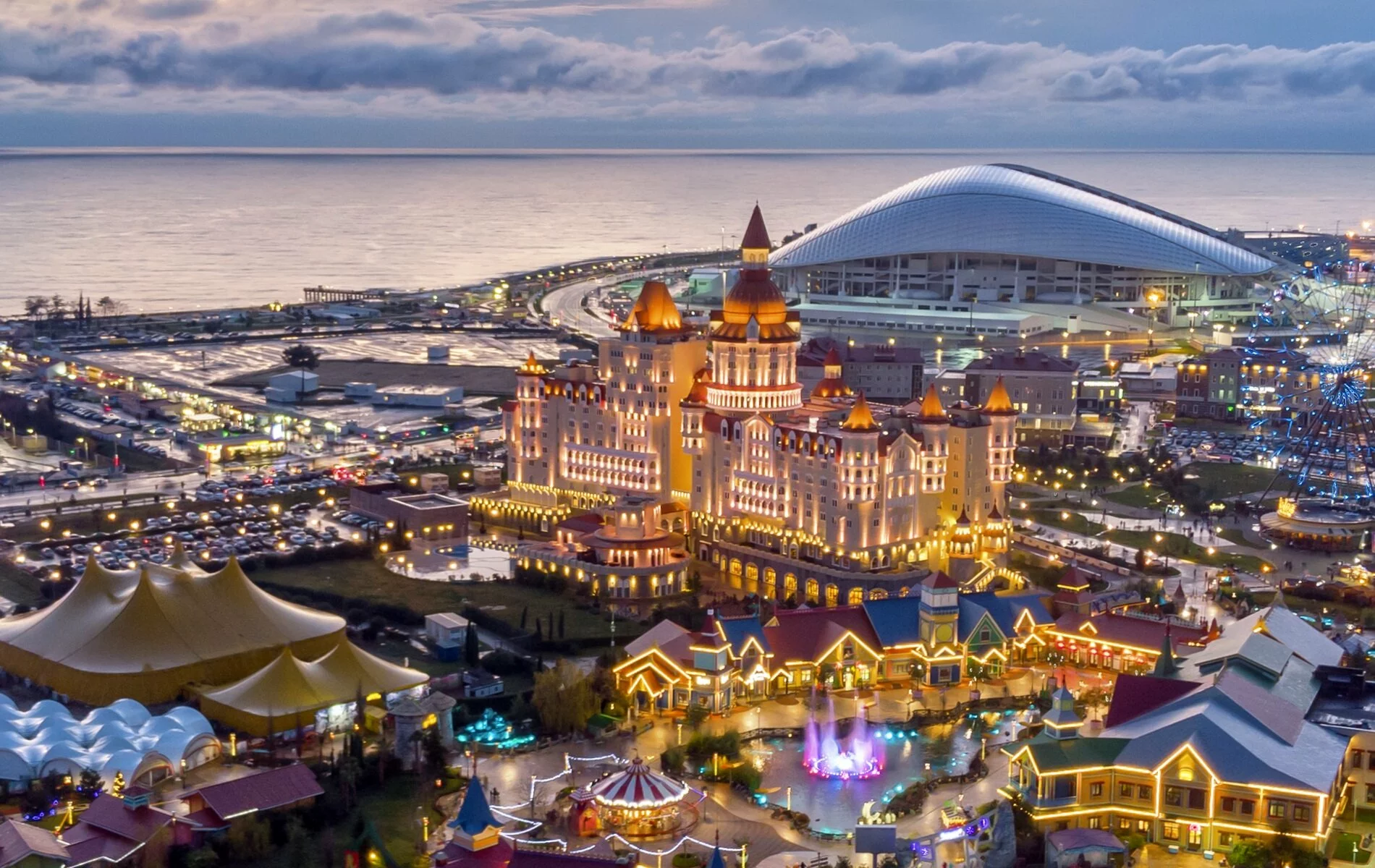 The Crimean real estate market is unstable. Since 2014, when the peninsula came under the control of the Russian Federation, housing prices have repeatedly fell or increased. At first, there was a sharp rise, then from mid-2016 — a crash. After the Crimean bridge opening in 2018, real estate prices crept upward again, with the main growth observed even before the bridge opened. Since 2019, interest in Crimean real estate has faded away again, so the current situation will play into Crimeans, but not for long. The collapse of ruble may slightly increase the demand, which will support the new buildings market, although experts do not forecast any buying binge.
Now the most affordable prices for apartments in Yevpatoria — on average at about 4.3 million rubles. For this sum you can buy a spacious two-room studio of 50 m² with a «fresh» repairs or a three-bedroom apartment of 86 square meters with a sea view.
For the average for Sevastopol budget of 5.2 million rubles you can take a «three -room» in the center of the city in good condition or a finished one-bedroom in a new house. In Simferopol, the average price for an apartment is 4.5 million rubles, for this you can buy a two-bedroom apartment or a luxury studio with an area of 48 m² in the secondary market.
The most expensive price list is traditionally in Yalta — 9.5 million rubles. Since the local market is very diverse, real estate can be bought for 950 thousand rubles, e.g. a room in a hotel type dormitory with an area of 19 m². A panoramic «two-room» with an area of 64 m² in a new monolith house at the Livadia Palace will cost you 9.5 million rubles.