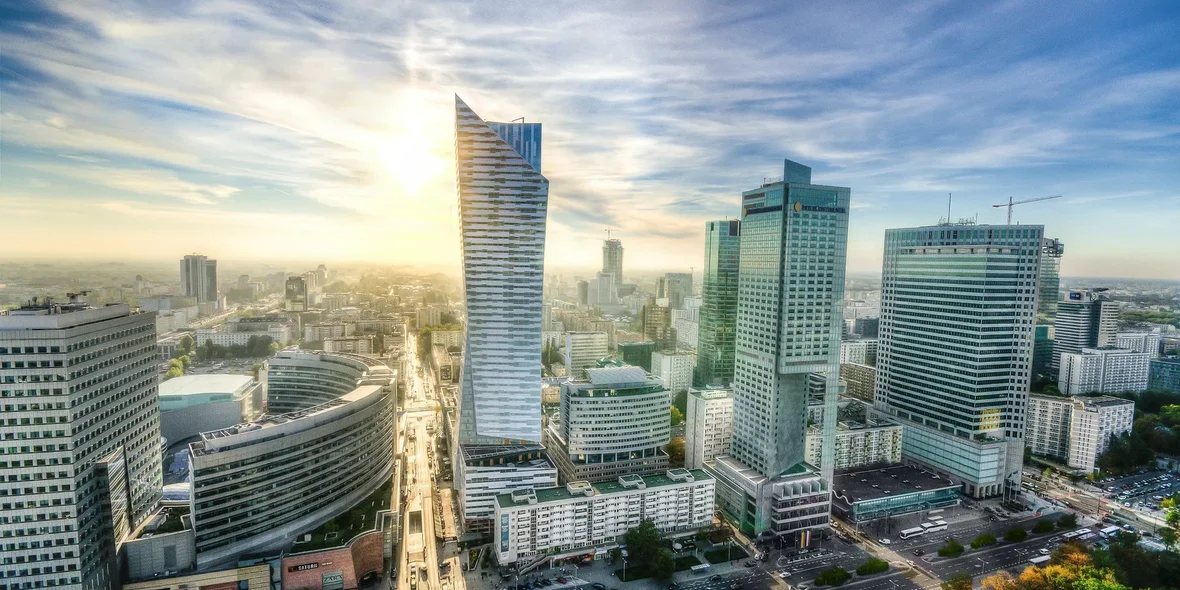 Employment Opportunities in Poland
Economy in Poland
Poland is a democratic country with the eighth largest economy in the European Union. The economy is high-yielding with key sectors expanding in manufacturing and infrastructure, Poland's reputation extends from its structural reforms. Such reforms include lowered taxation rates, liberalization of trade, and improved business regulations. Compared with the Western Europe the minimum salary is relatively on the low end, around 520 euros. However the cost of living in Poland is significantly less and in comparison to Eastern Europe, the minimum wage is on the high end. Economic growth from 2018 is projected to remain stable, with a rising demand in labour and labour resources.
Labour market
According to Ernst & Young LLC, Poland is acknowledged as the fifth most attractive business destination in Europe, and the first in Central and Eastern Europe. Key industrial sectors in the Republic of Poland include mechanical and automotive engineering, electromechanics, mining, energy production, transportation, and food, textile and clothing production. Main engagements of these sectors are in production, construction and trade. Other booming industries and work in Poland include the aeronautics, Information Technology, food processing, electronics and finance industries. Infrastructure has been heavily invested in driven by modernisation and sustainability. Currently the labor market is showing demand in people having both standard and/or high professional qualifications. Today, most of the foreign labour force includes countries such as Russia, Belarus and Ukraine.
Work permission
Poland is part of the European Union, that means citizens of the European Economic Area and member states of the EU can work in Poland without work permits. Citizens of Armenia, Belarus, Russia, Ukraine, Georgia and Moldova usually do not apply for a work permit unless the work in Poland extends after 6 months.
Non-EU citizens wishing to work in Poland must apply for a visa on the basis of employment. Additionally, a work permit is needed to legally work in Poland. The future employer must apply for a work permit on behalf of the future employee. Employer data can be checked on the REGON database.
6 Types of work permits in Poland
A - Employment by Polish-based company for work in Poland
B - Employment as part of a management board or general partner or by proxy for work in Poland
C - Employment by non-Polish employer in a branch in Poland for more than 30 days
D - Employment by non-Polish employer in a branch in Poland for the purpose of performing a service
E - Employment by non-Polish employer in a branch in Poland for more than 3 months
S - Seasonal work permit for work in Poland
Jobs in Poland for foreigners
Jobs in Poland for foreigners may be found online through specialized employment/ job vacancies search engines. Some of the job search engines are internationally recognized while others are localized. The following are good sources for finding employment opportunities and careers in Poland.
What are the best careers for 2019?
High demand professions in Poland include the Information Technology, engineering, automotive and General Business sectors. Most of these high demand professions require a high level of qualifications from potential employees. Currently the top employment opportunities for careers in Poland include:
Finance & Accounting Specialist
Information Technology Engineering and Specialists
Java Specialists
Analytics and Reporting
The above mentioned include jobs in Poland for foreigners. Knowledge of the English language is included in these high demand professions. Job vacancies in these career sectors include various other languages such as Spanish, German and French.
Teaching English in Poland
Employment opportunities exist in teaching English as a job in Poland for foreigners. English teachers may apply to various specialized schools or even ordinary schools and universities. Some institutions may require other subjects to be taught in English. Keep in mind that at least a bachelor's degree and TEFL certification is needed for teaching English as a job in Poland for foreigners. The best way to find job vacancies as an English teacher is to visit various educational facility websites and check the employment section directly on the website.
How much salary is sufficient to live in Poland?
The average minimum wage would be a sufficient amount to live in Poland. Other salary standards depend on the employment career path chosen and the desired standard of living. The following are typical monthly salaries expected from work in Poland.
| | |
| --- | --- |
| Minimum | Around €500 |
| Average | €500 to €1,499 |
| Above Average | €1,500 to €2,499 |
| Higher | Above €2,500 |
The best way to land a job in Poland for foreigners and eventually a career, or any job for that matter, is consistency. Especially when searching for jobs abroad, it is always a good idea to keep posting to multiple employment opportunities each day. Follow up emails are encouraged to check on the application status and keep in contact with future employers.