House 150 m² in Papovicy, Belarus
House 150 m² in Papovicy, Belarus
Papovicy, Belarus, Popovichi Tihaya ul
Location
Address:
Popovichi Tihaya ul
Building parametres
The year of construction:
2019
Description
The incomplete canned capital structure ( residential building ) for sale with a garage, summer house and a terrace in the village of Popovichi near the river Bird. Good location of the site, 10 km. from MKAD on the M1 highway ( Brest direction ). Volkovichsky reservoir, 2 km. From home. Forest within walking distance ( 100m ). Great place to relax and live. On the ( section, in private ownership ) in 15 acres, there is a canned unfinished residential building of 200m2. The house is 2-level, with a terrace, covered with a roof of metal tiles. The attic is a full-fledged living floor with a ceiling height of 2.5m. & nbsp; The house has fully installed double-glazed windows. The walls are built of a gas silicate 40cm thick, partitions 20cm. When constructing wooden structures, high-quality wood was used. The road to the house is crushed. Gas is delivered to the site, water ( central water supply ) is delivered to the house, electricity, local sewage. Also on the site there is a garage-year-old house with a bathroom, stove, summer kitchen-terrace, and an extension for household needs with a total area 7.5 m2. The site is planted with lawn, there are also fruit and berry bushes, trees. Around the perimeter is fenced by a capital fence.
Features
Location
Papovicy, Belarus, Popovichi Tihaya ul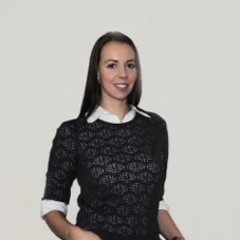 Seller agent

Licence:
02240/54, МЮ РБ, 06.06.2005г. по 06.06.2020г.
Languages: English, Русский
Leave a request for property
Leave a request
Learn more about this property
Send your request to the agent