Cottage 273 m² in Kalodziščy, Belarus
Cottage 273 m² in Kalodziščy, Belarus
Kalodziščy, Belarus, Minsk District, Kolodischi Raduzhnyy per 11
Location
Address:
Kolodischi Raduzhnyy per 11
Building parameters
The year of construction:
2018
Description
For sale an excellent cottage with a land plot of 15 acres in ag.Refrigerators, per.Rainbow, Moscow direction, Minsk region, 8 km from MKAD, (10 minutes from the metro station `Uruchye`) high quality building materials, tiles, laminate, decorative plaster, plumbing, warm floors, radiators, two levels, thoughtful layout, 6 room, ceiling height 3.11 meters, 2 spacious bathrooms, 40 cm block walls with insulation 5 cm and decorative plaster, roof - metal tiles, high-quality double-glazed windows, residential modern cottage development, nearby Glebkovsky biosphere reserve, all communications: light, gas, water well, sewerage, fiber optic (phone,internet) satellite TV, electric gate, asphalt, bus stop No. 242 and No. 306 at 100 meters, the site is privatized, even, infrastructure in development: stores` Euroopt`, school, kindergarten, shuttle taxi, pharmacies, banks, house of culture, stadium,clinic, convenient entrance, garbage collection, cleaning roads from snow in winter, bargaining. We will help you professionally quickly and profitably sell your property in connection with the purchase of the above property, placement of advertisements at the best specialized Internet sites of the Republic of Belarus, Of Russia, countries of near and far abroad - 70 countries of the world, Professional photo-video aerial photography, commercials on social networks, as well as the use of the most modern and unique technologies for the successful sale of your property. We will answer your questions, provide all the necessary information. Write to Us at a convenient messenger for you: Viber Ľ Telegram 武 WhatsApp. realter Alexander Vladimirovich.
Location
Kalodziščy, Belarus, Minsk District, Kolodischi Raduzhnyy per 11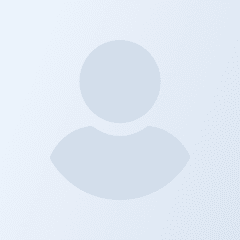 Seller agent
Languages: English, Русский
Belarus, Минск
Leave a request for property
Leave a request
Ask all your questions
Send your request to the agent