Cottage 163 m² in Marjaliva, Belarus
Cottage 163 m² in Marjaliva, Belarus
Marjaliva, Belarus, Minsk District, Maryalivo Krinichnaya ul
Posted at: 04.02.2023
Updated at: 30.03.2023
Location
Address:
Maryalivo Krinichnaya ul
Building parameters
The year of construction:
2019
Description
For sale a beautiful energy-efficient cottage with 100% readiness with furniture in the prestigious cottage village "Maryalivo" with panoramic views of the forest; "Home" was built for itself; Logoisk direction, 7 km from MKAD ( 8 minutes to the "Logoisk Tract" ); we invite you to view; bargaining!
-A cozy, high-quality, comfortable, light, energy-efficient house with "positive energy"; built according to an individual architectural design project; thoughtful architectural layout, all construction and finishing work was carried out according to design drawings, in strict accordance with technological processes and knowledge of the latest trends in modern suburban construction; high-quality imported materials for construction and decoration; European: decorative plaster, plumbing, ceramics, laminate, lighting, furniture, household appliances; durable and reliable design:
-Fundament - monolithic reinforced concrete with insulation and waterproofing;
- Wooden log walls with stone wool insulation 20 cm;
-Blood - bitumen tiles with insulation 25 cm;
-Cattain energy-saving panoramic double-glazed windows;
-Modern heating with weather-dependent automation, gas boiler, pumping groups, radiators, water warm floors - Germany;
-All central communications: 380 light, gas, central water supply, sewage, fiber optic ( telephone Internet ), asphalt to the site, convenient year-round access, cleaning of roads from snow in winter, removal of household waste;
-Garage, room for the Spa Complex with an area of 46 m2; the possibility of arranging a attic floor with an area of 90 m2;
-Land plot 14.3 acres ( IZHS ), the purpose of the site is for the construction and maintenance of a residential building with permanent registration; landscape design; lawn; paving with paving slabs; open terrace with equipped barbecue area;
-Living modern cottage development, respectable neighbors;
-Cottage Village « Marialivo » with access roads along asphalt roads, located in an environmentally friendly area, surrounded by forests, cycle paths, at an accessible distance, the Silichi ski complex, Dubrovsky Reservoir".
-Transport communication with Minsk: city shuttle bus; shuttle taxi.
-Developed infrastructure at an accessible distance: supermarkets, shops, a school and a kindergarten, post office, bank, polyclinic, pharmacy, pool. The purest pine forests, mushrooms, berries, clean air, picturesque landscapes around. One of the best places in the suburbs of Minsk for life and relaxation, do not miss your chance to acquire a magnificent country mansion for successful people. Net sale, without encumbrances, all documents for sale in accordance with the current legislation of the Republic of Belarus, trading.
We will help you professionally quickly and profitably sell your property in connection with the purchase of the above real estate, placing advertisements on the best specialized Internet sites of the Republic of Belarus, Russia, countries of near and far abroad - 70 countries of the world, Professional photo-video-aerostics, commercials on social networks, as well as the use of the most modern and unique technologies for the successful sale of your property. We will answer your questions, provide all the necessary information. Write to Us at a convenient messenger for you: Viber | Telegram | WhatsApp.
realter Alexander Vladimirovich.
Features
Furniture
Garage
Landscape design
Garden
Greenhouse
New building
Gazebo
Location
Marjaliva, Belarus, Minsk District, Maryalivo Krinichnaya ul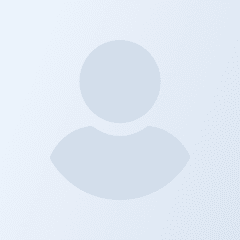 Seller agent
Languages: English, Русский
Belarus, Минск
Leave a request for property
Leave a request
Ask all your questions
Send your request to the agent