Cottage 253 m² in Tarasava, Belarus
Cottage 253 m² in Tarasava, Belarus
Tarasava, Belarus, Tarasovo Polevaya ul
Location
Address:
Tarasovo Polevaya ul
Building parametres
The year of construction:
2015
Description
Cozy cottage for sale in the nearest suburb - d.Tarasovo! The cottage is located in a quiet, secluded, relaxing place. Lightened by the sun 18 hours a day. Harmonious combination of the house with the landscape design of the site. The house does not require any repairs. Quality is what they thought first of all, making repairs in this house. All construction and finishing materials used in repair, manufactured in Italy, Germany, France. High quality and durable massive staircase (dube railing). All interior doors are an array, individually ordered directly in Italy. Wall decoration - Venetian plaster, mold, wallpaper in Germany.& nbsp; Cafel, wall tiles and all plumbing - collections of the Squirel salon.& nbsp; In the hallway, kitchen and rank.knots - tile floors (a new collection of the Squirel salon), and also made water warm floors.& nbsp; In the rooms of the floors - parquet pr-in France "BOEN". Chandeliers and lamps of Masiero and Baga in Italy. Camcorders, alarm, metal profile gates open from the remote control, guest parking and garage are also opened from the remote control, autopoliks throughout the site, lanterns. Separately standing bath complex with terrace. Equipped with a steam room, 2 showers, a / s, a seating area, a fireplace, furniture + a kitchen with appliances, a swimming pool. The total block of the building is 120 square meters.m. Four residential spacious rooms. All living rooms are furnished with classic headset from the massif . Large modern kitchen with massif furniture & nbsp; with all built-in appliances: stove, refrigerator, oven, hood, dishwasher. Worktop & nbsp; artificial stone (Korea). This house is always comfortable: warm in winter and cool on hot summer days, thanks to insulation. Object parameters: 252.5 / 80.4 / 60.6, the private property - 15.1 acres. You have already compared the prices ? Agree that there is no more profitable option in the price-quality ratio. Then do not dissuade yourself from watching this house, believe me, it is worth it! Clean sale. Reasonable bargaining. Contract No. 509/20 of September 27, 2021. Detailed information on the website of our company is pakodan.by Real Estate Center PAKODAN LLC, UNP 191110357, license No. 02240/312 dated 07/22/2016., agreement for the provision of real estate services No. 509/20 of September 27, 2021.
Features
Location
Tarasava, Belarus, Tarasovo Polevaya ul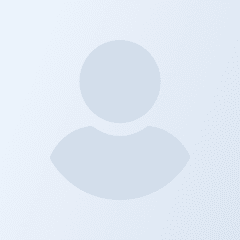 Seller agent

Licence:
02240/312, МЮ РБ
Languages: English, Русский
Leave a request for property
Leave a request
Learn more about this property
Send your request to the agent