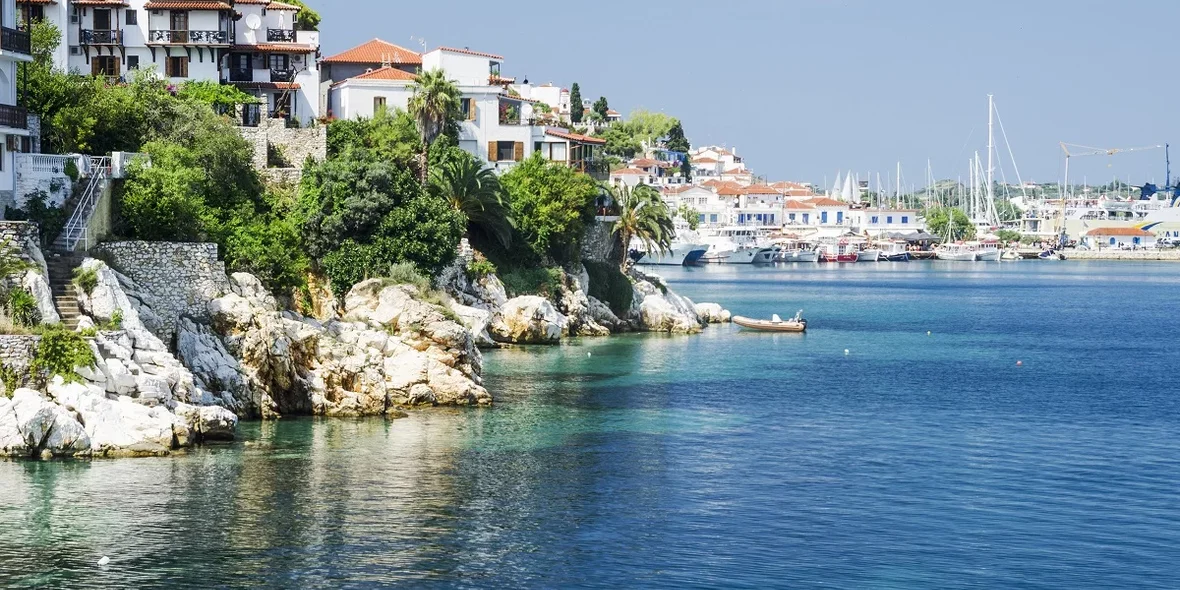 «Not so long ago, you could buy an apartment in Athens for €100,000.» How is the demand for housing changing and what is happening in the real estate market in Greece — the expert
Real estate in Greece has recently become incredibly popular — foreigners have become it compared to last year. Prices for housing and rents, respectively, are also increasing. How much at the moment costs a «square» in different regions of Greece, what is the main condition for the purchase of real estate in the country and how to make money on such investments — read in our article.
A bit of numbers:
Apartment prices in Greece 9.4% in the second quarter of 2022 year-on-year. In the first quarter, the figure was 9.3%, and in 2021 it was 7.5%.
Demand for mortgages in Greece also — the number of mortgage applications increased from 3,600 in July 2021 to 3,900 in July 2022.
Rental rates over the past year have increased by 12% throughout Greece.
Certainly, the «dry» numbers should be diluted with expertise: real estate agent Kara Manukian told us how real estate prices in Greece have changed over the past six months; for how much you can buy or rent an apartment in the country, which of the foreigners most often buy property in Greece, and why.
«Greece is quite a traditional country, and this traditionalism is reflected in everything»
— The Greek real estate market is busier than ever. At the moment, we are all going through a period of constant change and transformation — this factor has a great influence on the formation of real estate prices in Greece, among others. During the last six months, there has been a jump in prices for both buying and renting of apartments/houses.
The cost of objects can vary dramatically, especially in Athens — even in similar locations the price can be very different, and still all objects are sold out. For example, six months ago, you could go to the market with €100 thousand and buy an apartment in Athens and other major regions, but now this figure will be at the level of €130-150 thousand.
In small towns, the average amount needed to buy is different. If we consider the southern part of Greece, do not count on a large discount in prices compared to the big cities: the south has always been attractive for tourists and locals — the first come to rest and spend money, while the latter earn from it.
Note. The cost of «square» in different cities of Greece according to the portal :
Athens — on average €2,400-2,480.
Crete — €2,500-2,750.
Rhodes — €1,670-2,330.
Corfu — €1,1660-1,830.
Thessaloniki — €1,600-2,200.
Corinth — €600-720.
— The demand for long-term rentals has also grown considerably. Six months ago, a «two-bedroom» in the residential district could be rented for €350-€400, now — from €500 and above. Obviously, the price varies because of many factors, such as location, availability of furniture, floor, etc. The short-term rental market is also active — the summer of 2022 saw a record number of tourists in Greece compared to previous years.
The last couple of years Greece has been actively built up, there are a lot of new projects, new buildings, etc. In terms of their general characteristics, apartments in clubhouses now stand out in particular. The key feature of this type of real estate is that there is only one apartment per floor.
However, the likelihood of encountering unusual buildings in the country is very small — Greece is a rather traditional country, and this tradition is reflected in everything (in real estate, including). Unusual objects in Greece are those that are located in the most beautiful locations of the country, or in prestigious areas of large cities.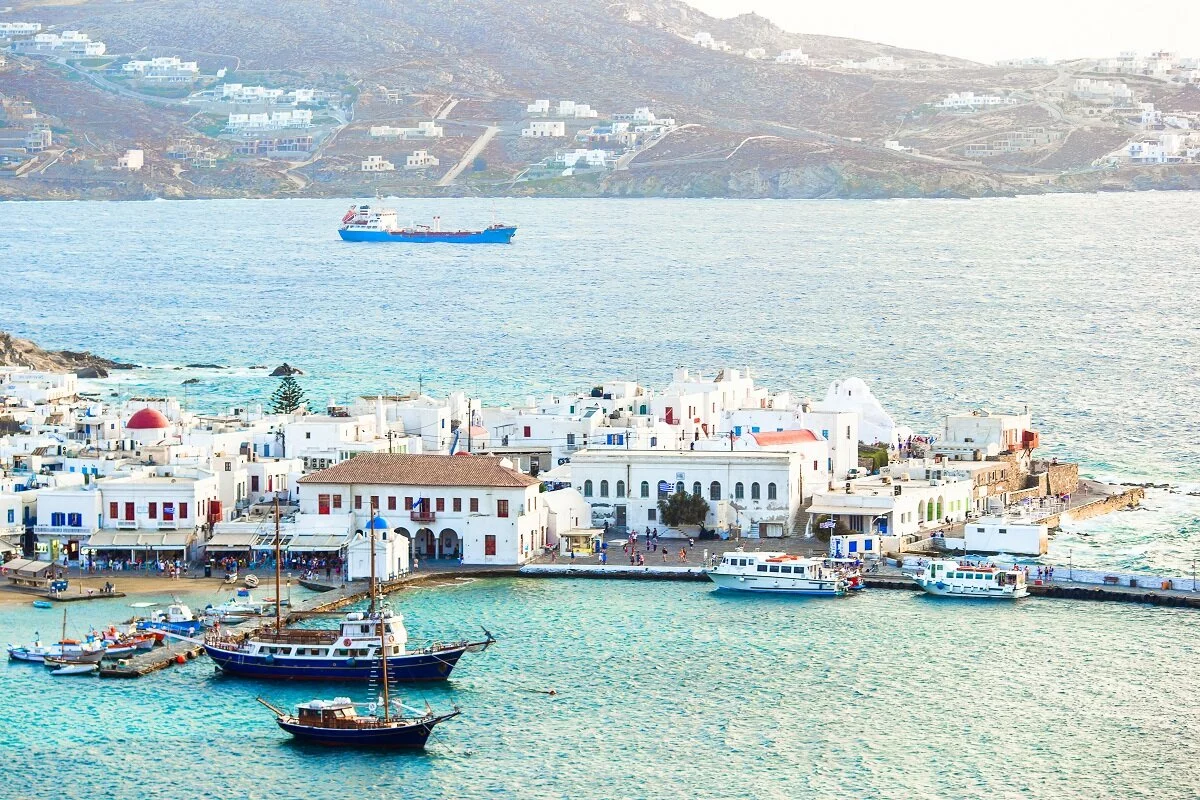 «If you want to make a worthwhile investment, you need to make a timely decision and buy a profitable object»
— Greece is a tourist country. It is known that such countries are more attractive to buy real estate. This is one of the main differences and advantages. Greece is also special because it has a pleasant climate throughout the year, a comfortable standard of living and delicious food. Numerous tourists come to Greece, fall in love and buy real estate in order to be able to come on vacation at any time of year.
Demand is growing annually, especially foreigners are interested in Greek real estate. According to official data, most real estate in Greece is bought by citizens of the European Union. From my own experience, I can say that a large number of properties are bought by citizens of China, mostly in central areas and for investments. Greek real estate is also actively acquired now by Russian and Ukrainian citizens.
The main condition for the purchase of real estate by a foreigner is to provide proof of the origin of the money you plan to invest. The other points are standard, there will be no special difficulties.
Note. To , consider the following real estate processing costs: property transfer tax (3.09%), notary services (1.02%), the registration in the land registry (0.7%), the services of a lawyer to verify the property (150-300 euros), legal support for obtaining visas (1.5%), realtor fees for services rendered (2%). In total, these costs will amount to 7-8% of the value of the object.
— We can distinguish two major areas when it comes to buying real estate in Greece: 1) the purchase of real estate in order to obtain the Golden Visa; 2) the purchase of real estate as an investment.
As for obtaining a Greek residence permit for investment, the primary goal is not the purchase of real estate, but the documents that will allow you to live in Greece under good conditions. Until the end of 2022, the amount of investment for the «golden visa» begins from €250,000, with 2023 the amount and will be from €500,000. Therefore, in the next couple of months, the purchase of real estate with the right to apply for the Golden Visa will be especially relevant.
Note. Greek program «Golden Visa» allows you to get a residence permit through investment. A residence permit is issued for 5 years, after which you can get a permanent residence permit, and after another 2 years — to apply for citizenship.
— Investing in Greek real estate, you can earn in two main ways:
Letting property for short term rent. Season in Greece lasts from May to October, so at least 6 months apartment will be rented out very actively. Approximate cost of an apartment per night during the season from €60. It turns out that in the season for one apartment gross income will be up to €11 thousand under the condition of 100% occupancy (usually 60-70%).
The purchase of unfinished or old houses, which are then completely renovated and sold at a much higher price.
These are two completely different types of investment of both funds and personal time, but the two directions are now relevant.
Forecasts for further developments in the Greek real estate market are only optimistic. Local residents note that the standard of living in Greece has improved markedly over the past 3 years (after a protracted crisis within the country). We have seen a surge in demand for land and real estate in Greece. But at the same time you should remember that prices are constantly going up. If you want to make a profitable investment, you need to make a timely decision and buy a profitable object.