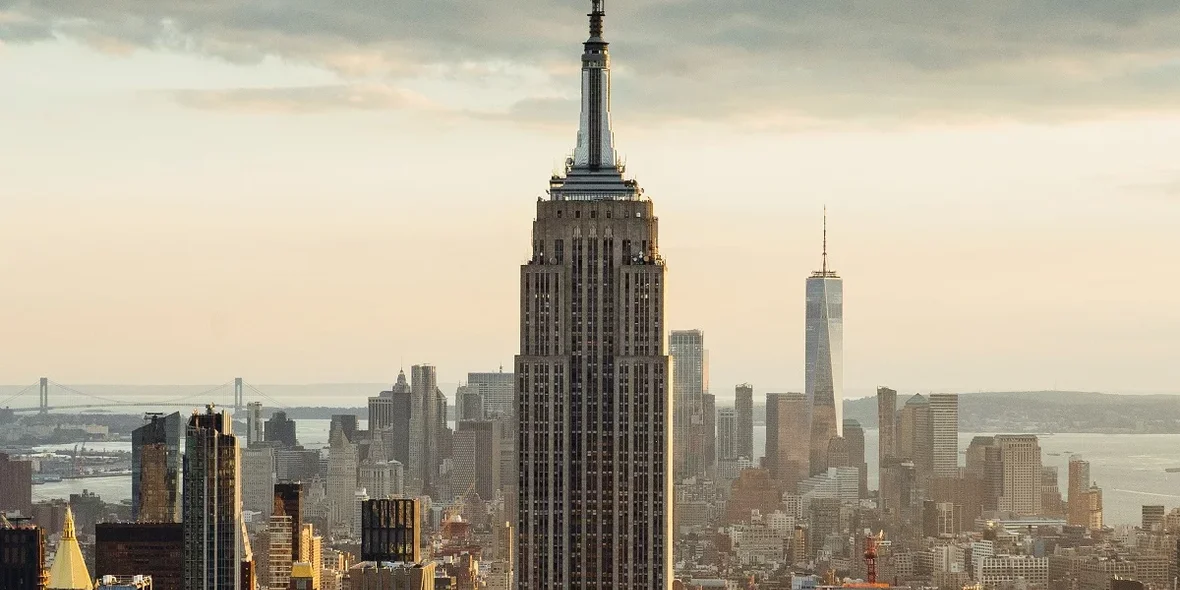 Types of Houses
Single Family Residence
The single family residence, also known as the single family home or the single family detached, is a stand-alone household unit with its own surrounding plot of land. Its prevalent look being the two-floored home with a sloping roof, a front lawn and a backyard.
This type of housing caters to the needs of one family, and can come in many sizes and styles (Modern, Victorian, Ranch, American and others).
Characteristics of the single family home include:
Private plot of land
Private ownership
Private entrance
Single kitchen
Different parts of the world present different stylistic versions of the single family home. For example, the single family home in Oman is typically a two-floored spacious household with a flat roof. Windows and doors are typically arched, and the outer walls are, the majority of the time, painted white (or light colors) to reflect the intense sunlight in the summer.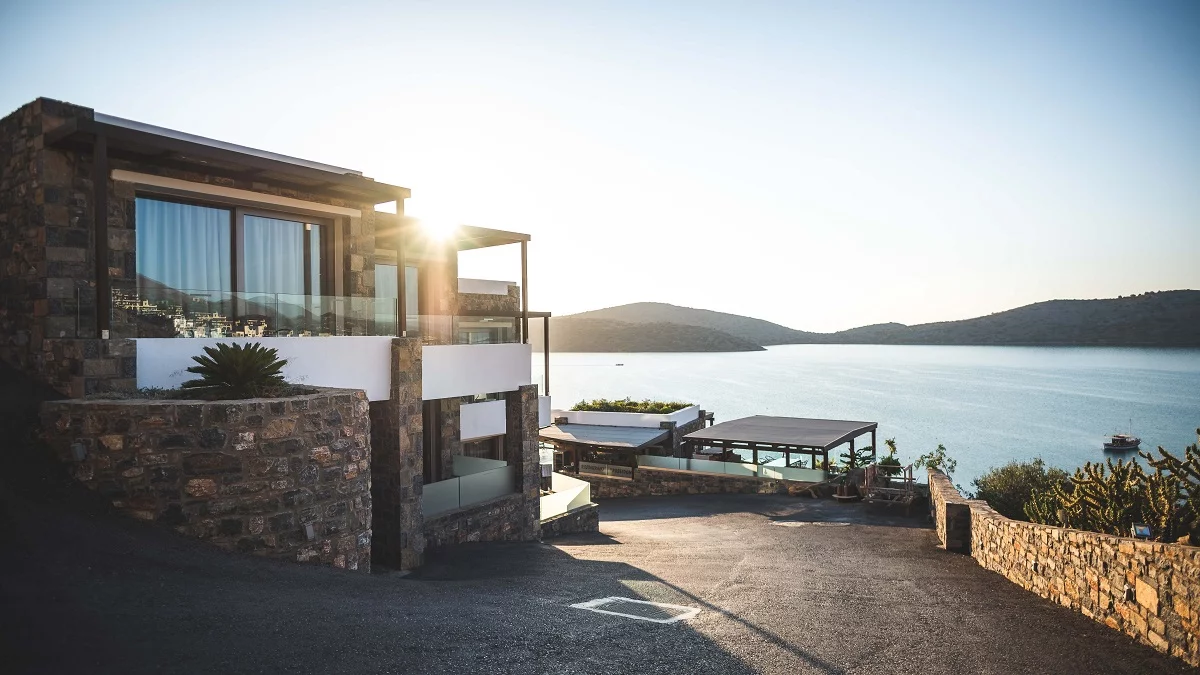 Condominium
The condominium, or condo for short, is a private residence located in a building complex. It's similar to the concept of an apartment complex with the main difference being ownership. Condos can be owned entirely by whoever settles there, while apartments are, technically, owned by landlords or management companies and are lease-based.
Because condos are privately owned, residents must share common building expenses. Some condominium complexes include additional shared spaces such as a parking, a garden or a yard, and in the lavish parts of town, a gym and a pool.
One of the most expensive condominium buildings in the world is the 432 Park Avenue building in New York City. The residential skyscraper is 96 floors and stands at the height of 425.5 meters.
Apartment
A self-contained residence within a building. The residence may consist of one, two or several bedrooms, one or several bathrooms, a living room, and kitchen. The technical term, apartment, refers to its ownership by a landlord or management company, who lease them out to tenants.
There are different types of apartments with varied characteristics. For example, the studio apartment refers to a single room residence (bedroom and kitchenette) plus bathroom. While a loft apartment is a spacious, wall-less residence, typically converted from an industrial building. Other types of apartments include:
Garden apartment
Railroad apartment
Communal apartment
Salon apartment
Duplex/triplex apartment
Maisonette apartment
Townhouse apartment
Penthouse apartment
Co-op
Short for "cooperative" the co-op residence physically looks like an apartment or condo building, however it is owned by a corporation. Residents of the co-op building are also the corporation's shareholders.
In order to buy a co-op residence, the candidate must go through a co-op approval process, held by the co-op board. The decision making process is based on the candidate's ability to complete payments and abide by the rules and regulations.
Townhouse
The townhouse is a single-family home in a 2 or 3 (sometimes more) leveled building. This single family home is attached to the walls of its neighboring townhouses, creating a harmonious row across a street.
Historically, townhouses became popular in the 18th century, an elite residence for the wealthy and noble families. Many of these townhouses still remain today across the United States and Europe. A glimpse of the 19th century townhouses can be seen today at the Henderson Place, Upper East Side, New York City where rows of charming, red-bricked townhouses line a quaint street.
Bungalow
The conventional image of a bungalow is a small, detached, one-story house with a sloping roof and a raised front porch. A few steps leading to the front door, a wide veranda, and little basement windows peaking from the bottom areas of the house are staples of the American bungalow.
However, the term 'bungalow' is not internationally standardized. For example, bungalows in India are actually recognized as generally large single family dwellings or even villas. While bungalows in Thailand are typically made from wood, bamboo or other eco-materials, and can especially be found elevated over water. Different parts of the world may present different versions of the bungalow.
Ranch House
The hallmark of the American Old West era, the ranch house is a ground-level, single-storey house, with a long, low-pitch roofline and wide, overhanging eaves. The most notable characteristic of the ranch home is its average square footage, a large, rectangle ranging between 1,108 and about 1,500 square feet. Wide windows, a long front porch and open interiors make it the ideal housing style for a mix between indoor and outdoor life.
One of the largest ranches in the world is the King Ranch in Houston, Texas. The King Ranch covers an area of 825,000 acres and manages commercial farming and cattle breeding!
Cottage
A small house, typically cozy and old-fashioned in a rural area. The cottage can be one or two stories, includes its own surrounding plot of land used for gardening.
The appearance of a cottage varies from culture to culture. For instance, cottages in Great Britain and Ireland are typically made of stone, include exposed timber and have a thatched roof. While cottages in Russia, or 'dacha', are traditionally made with wood, and are usually painted in bright colors (blue, green, orange, purple etc.).
Cabin
A small, rustic house traditionally made with wood and logs. The cabin is most often located far from surrounding cities, towns, or any populated areas. Cabins are generally found in one of two scenarios, either in a specific outdoor compound made exclusively for cabin loggings, or standing isolated from any other housing structures (especially in forests or near lakes). Some examples include:
Beach cabins
Mountain cabins
Forest cabins
One of the most famous cabins in the world belonged to Russia's 17th century czar Peter the Great. A small wooden house in St. Petersburg nicknamed the world's smallest "palace".
Chalet
A vacation home typically in the mountains or by the sea. The chalet can look like either a small house, or a fully-furnished one or two room unit in a building compound built specifically for chalets.
The exterior and interior of chalets depend on its seasonal usage, winter chalets are equipped with indoor heating systems and are typically made to be as cozy and warm as possible. While summer chalets are usually made to be as open and close to the beach or swimming pool.
The most renowned chalets are found in the Swiss Alps, sporting the ideal winter vacation home for the skiing season. Chalets in the Swiss Alps are traditionally made of wood, with a sturdy sloping roof and wide eaves for holding large masses of snow.
Multi-Family Home
The multi-family home is simply a term given to any building, or residential structure, designed to house several families. Each family is given their own housing unit within the building or residential structure. The most common example of a multi-family home is the apartment building.
Perhaps one of the most unusual multi-family homes is 'La Pedrera' in Barcelona, Spain. Designed by architect Antoni Gaudi, the appearance of the building is said to resemble an open stone quarry.
In-Law Suite
Also known as multigenerational units, accessory dwellings, secondary suites and granny flats. The in-law suite became the perfect solution for housing guests or family members (especially aging family members) within a single-family home.
Examples include reconstructing a garage, basement or constructing a small stand-alone house in the backyard. The in-law suite minimally includes a bedroom and bathroom, it should however ideally include everything needed for independent living.
In Hawaii, the in-law suit is known as the ohana unit and is particularly made for accommodating elderly parents.
Carriage House
Historically, a carriage house was a large housing structure used for up keeping the horses and carriage. However, since then, existing carriage houses have been converted into single-family dwellings. The value of the carriage house lies in its historic roots.
Some carriage houses today have actually been restored into other alternative facilities, such as cafes, restaurants, hotels and other.
Tiny House
Living simply in small houses. There are no set of rules defining the exact characteristics needed for tiny houses to be considered tiny houses, but generally, a residential structure just below 400 square feet would be considered ideal.
The tiny house is all about the mindset. People choosing to live their lives in tiny homes are those promoting a life of cost-effectiveness, economic prudence, and practicality.
Quite possibly, the tiniest house in the world can be found in Richmond Avenue, Islington, London, sporting an area of roughly 188 square feet.
Mobile Home
A prefabricated home that is capable of physically moving from one location to the next, usually from the manufacturing company to its permanent or semi-permanent destination. Mobile homes can come in three different sizes, single-wide, double-wide and triple-wide.
An innovative approach to mobile homes was invented by Russian architects from the Arch Group. The "Sleepbox" concept provides a tiny movable hotel room to be used at airports, train stations or shopping centers.
Mansion
An enormous, extravagant home, made with the finest building materials. Usually covering massive acres of lavish grounds and includes luxurious amenities, especially entertainment and leisure facilities, recreational areas, water features and beautiful gardens.
An example of a famous and celebrated mansion is the house of the French painter, Claude Monet. The mansion is found in Giverny, Normandy, northern France, its garden contributing to his work The Waterlily Pond, Green Harmony (1899).
McMansion
Or the "fast-food" of mansions. The McMansion is a neologism describing the mass-production of mansions that give off the appearance of wealth and luxury. But in reality, are made with low-quality materials, display substandard craftsmanship and provide an unclear architectural style.
The McMansion is said to be the Big Mac of real-estate.
Yurt
Traditionally, a yurt is a round tent covered with skins and used as a house for nomadic tribes of Central Asia. Nomadic groups of Mongolia, Kazakhstan, Uzbekistan, Turkmenistan, Kyrgyzstan, Afghanistan, India and Pakistan each have their own yurt styles and designs.
Modern yurts take the rounded shape of traditional yurts and are reconstructed in a more contemporary style with sturdier material.
Floating Home
Homes floating above water. The floating home can be a single or double storey residence, and is moored in a particular location in a body of water.
The Taj Lake Palace an example of a large floating hotel in Udaipur, India.
Treehouse
A house, above ground, built in, around, or among trees.
What started out as a common childhood treehouse has transformed into modern construction. Tree houses today have evolved their own stylistic approach to contemporary, urban architecture, and can even be two or three storeys high.
An interesting approach to treehouses can be seen in Sweden. A large, cubic structure with mirrored sides standing invisible in the trees.
Castle
A large, grand fortress, or residence or a group of large buildings constructed with thick walls, typically built in the medieval period. The fortified structure, at the time, served as official residence to members of higher status (nobility, lords, royalty and their people) as a base of protection, ruling point, administrative and military centers.
Common characteristics of castles include: towers, arrow/gun loops, a moat, curtain walls, drawbridges, portcullis, machicolations, and being built on a higher ground.
A beautiful example is Le Mont Saint Michel in Normandy, France. The castle stands tall on its own island surrounded by the Couesnon River.
Palace
A grandiose, elegant building, typically with its own surrounding plot of land. It is the official residence of royalty, heads of state or spiritual leaders. The appearance of a palace is widely affected by its occupants' taste and culture, often taking the architectural style of the specific time period of its construction.
The Dar Al Hajar, located in Wadi Dhar, Yemen, is an example of a Middle-Eastern style palace.
Château
A term typically used in French-speaking countries to describe a castle, or palace, most often built between the 14th and 19th centuries. The château is usually found in the country, on an isolated part of land. Its characteristics widely vary on the time period of its construction, and its occupants at the time.
A famous example is Louis XIV's Château de Versailles in the Île-de-France region, France.
Villa
Today, the term villa is used to describe an above average, high-end, more luxurious single family home, in comparison to the average single family home of that specific region. Villas include their own surrounding plot of land and are equipped with more high-end amenities, a pool or an elegant garden.
Villas are usually found in beautiful areas, especially with a view. Some villas can be found isolated in secluded, private areas, other villas can be found in gated communities, compounds, or residential areas.
One of the oldest, still standing villas is the Villa Medicea di Careggi near Florence, Tuscany, Italy. Construction started during the Italian Renaissance, in 1325, and was designed by architect Michelozzo.
Manor
A term referencing an estate in the country, with a large surrounding plot of land, typically built between the 14th and 19th centuries. The estate functioned as residence to a high-ranking family and accommodated the household/agricultural workers.
A manor's exterior appearance can be described as being two or three storeys, with large windows, modest, often "parliamentary" looking, with a majestic landscape.
The ideal example is the Great Chatfield Manor, an English country house in Great Chatfield, west Wiltshire, England.
Fort
A fort, or fortress is a building or fortified place, designed for military troops as a strategic point of defense and safety.
An example includes the Red Fort in the old city of Delhi, India, famous for its massive walls made of red sandstone.
Earth Shelter
A structure, usually a home, having walls and roof built with soil or earth substrate. The structure is usually either partially or fully covered (underground) with earth.
The Sedum House in Gimingham, North Norfolk, England is the perfect example of a home built partially in the ground.
Cave Home
A home designed in naturally occurring caves. The concept of cave homes is not new, centuries-old communities as well as the remains of early human settlement indicate that caves were once used as sources of shelter and refuge. Today, however, the cave home can take on many different stylistic and architectural approaches.
The Cappadocia houses in the Cappadocia region, central Turkey, is an example of a village from the Byzantine Empire, once inhabited in the caves of large rock structures.
Container Home
A home created within a shipping container, typically a high cube container standing at 9 feet, 6 inches. The container home can be created using either a single container or multiple containers.
One of the largest complex of buildings built from shipping containers is the Keetwonen in Amsterdam. It is made from more than 1,000 containers and can provide housing to up to 750 people.
Dome House
Also known as the spherical house, is a type of house that is built in the form of a sphere or polyhedron. The key trait of the dome house is the geodesic dome shape.
An example of dome houses can be found in EcoCamp Patagonia, Chile.