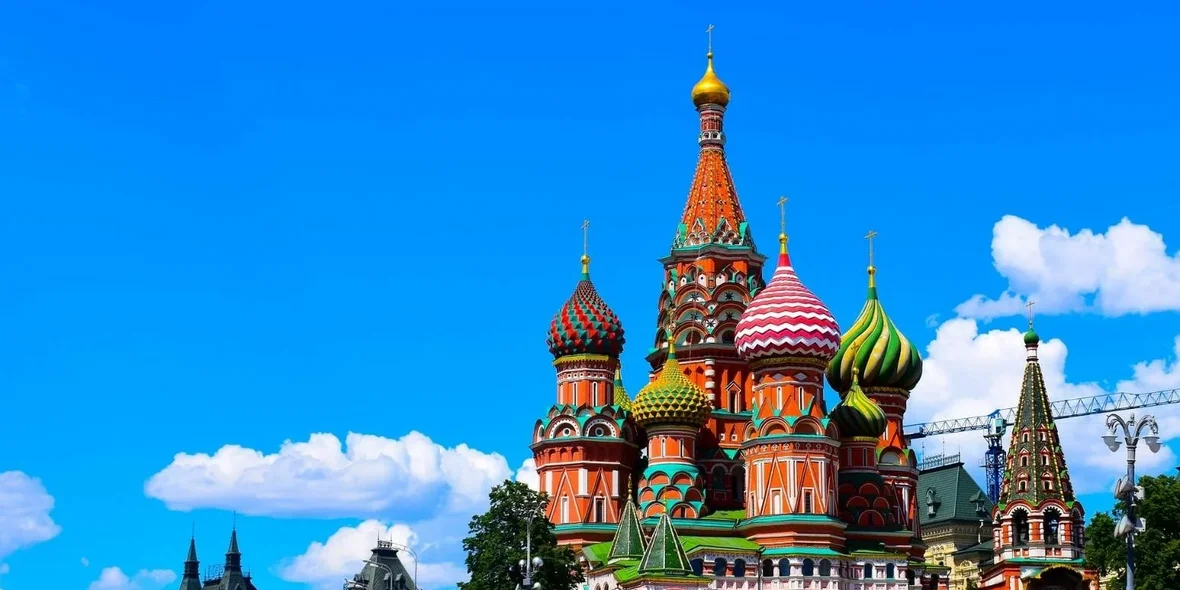 Purchasing Land by Foreigners in Russian Federation
How to buy property in Russia? The biggest country in the world? The beautiful landscapes of Russian post-Soviet and Soviet architecture and the famous Saint Basil's Cathedral in Red Square is home to one of the largest cities in the world, Moscow.
Can a foreigner buy a house in Russia?
Getting to know how to buy property in Russia is certainly possible. With a variety of Russian cities to choose from, the most popular being Moscow, Saint Petersburg, Yekaterinburg, Kazan, Niznhy Novgorod, Novosibirsk, Rostov-on-Don, Vladivostok, Volgograd, Omsk and Sochi.
Keeping in mind that houses in Russia may differ in looks from standard European or American type houses. Understanding how to buy property in Russia means a typically standard home between 50 to 60 meter squared. Most of these homes contain up to one or two bedrooms, a living room, kitchen and most often, a disjointed bathroom area [one room with a toilet, and one room with a bathtub and sink]. Most of the houses in such conditions have survived up to 5 decades dating back to the years between 1970 and 1980. These types of houses are referenced as the original Soviet-era apartments, with thick double doors, a communal entry hallway between neighbors and the occasional balcony.
Yet now with an inflow towards modernization, houses have started to include larger surface areas as well as united bathroom areas. So depending on the area of choice, the homes will differ.
How to buy property in Russia? There are two options to firstly choose from:
Houses under construction
Knowing how to buy property in Russia means taking into consideration houses under construction as an option. That is houses under construction can come with certain advantages and disadvantages. The advantage being that, since the house will be opted out of your own finances (making you legally owner immediately) then you can have more control over how your dream home is constructed. Of course, the disadvantage being the gradual wait upon building completion.
Ready built housing
Depending on the location, knowing how to buy property in Russia in this case means considering either newly built houses or older houses. This means a varying range in size and cost. Most definitely the newly built homes would be the most expensive alternative, most likely including a higher surface area and more modernized conditions. In comparison to the older houses which have a more traditional structure and are comparably smaller in size.
Purchasing land by foreigners in the Russian Federation
Understanding how to buy real estate in Russia must come with a bit of background information on land. Foreign citizens and companies are entitled to purchasing land in the Russian Federation, according to the Russian Federation Land Code. Because of its high supply and low demand, prices of land in Russia is comparably cheap to other parts of the world. There are, of course, certain restrictions and conditions to follow:
Purchasing land for Agricultural Destination
Foreign citizens do have the right to acquire land for agricultural purposes. However it may be done only under the leasehold right. Foreign companies doing so must be sure to include one Russian partner owning no less than 50% of shares.
Purchasing land for Agricultural Exploitation
Agricultural exploitation means that the land being purchased is not used for commercial purposes. In other words, the land is found in an inhabited area, most likely a summer cottage or a village area. Agriculture is used in the form of a small farm or vegetable garden for personal use. Ownership is only under leasehold rights. This is important in understanding how to buy real estate in Russia in rural areas if a plot of land for personal use is to be included.
Purchasing land by Foreigners who own buildings
This is a preferential right giving the foreign owner of a building the advantage of either buying or leasing the land their building [or house or any structure] stands on. However, keep in mind that by law, any property that does not belong to you in the first place, must be returned to the original owner in one year. This is an important aspect for owners to keep in mind when understanding how to buy real estate in Russia. They must lease or rent out the land their real estate is built on.
Cost of living in Russia
On average, a person can live well in Russia on a relatively low budget. Generally a budget between $200 and $250 per month is more than sufficient to cover the costs of groceries. Cost of rent varies by apartment sizes, usually amounts between $300 and $500 for 45 meters squared. The more expensive apartments, generally 85 meters squared, fully furnished stands at $1,200. Most likely found in the expensive part of town. Utility costs vary between $85 and $95. A gallon of gas in Russia is about $2.10 and a monthly transportation ticket is $28.
10 benefits of buying a home in Russia
Beautiful cold Russian winters
Free public education and medical care
Russian food
Industrial Tourism
Opportunities for foreign employment
Russian Art and Literature
The Theatre
Traditional banyas
Russian ballets
Taking part in the Russian lifestyle
Important steps for foreigners buying real estate in Russia
The primary steps towards understanding how to buy real estate in Russia are
The following steps go as follows
Figuring out which city to live in
Going online for house hunting
Connecting to a real estate agent in Russia [some of them work for a fee or commission]
Registration [propiska] this is a formal declaration of your location of residence, even if you do not own it yet.
Signing a sale-purchase agreement. This process includes a de-registration process from the original propiska.
Signing of the property sales contract
Registration of the new title
Payment of Fees, taxes or commission
Fees and taxes
The following fees and taxes are included:
Real estate agents fees or commission
Title registration fee
Documents notarization fees
Sales taxes [if the property was held less than 3 years]
Value added tax