Commercial 30 m² in Minsk, Belarus
Commercial 30 m² in Minsk, Belarus
Belarus, Minsk, Leninsky District, Minsk Vaneeva ul 42-A
Location
Address:
Minsk Vaneeva ul 42-A
Building parameters
The year of construction:
1991
Description
For sale almost in the center of Minsk, ul. Vaneeva 42 A parking lot 4708sq.m asphalt concrete coating with & nbsp; a room for security officers area of 30 m2, floor 1/2, ceiling height 2.2 m, & nbsp; block, year of construction 1992, & nbsp; lighting, 380V, & nbsp ; . Near the parking lot (5 meters) there is a central sewer and a central water supply. In the parking lot there is an alarm and a telephone line . At the same time, a parking lot of -754sq. Is also for sale nearby. m, site cover & nbsp; asphalt concrete. Thus, 2 parking lots, a common pl. 5462 sq.m. with a finished business. Land on the right to permanent use, not rent. Parking is in a very busy place in. Minsk with traffic on the street tens of thousands per day ., with very convenient & nbsp; driveways Parking is a capital structure and can be used for reconstruction & nbsp; The property parking complex may include a maintenance station, a gas station, a sink, tire fitting and other facilities, including a point of sale, for servicing vehicles...`(Council of Ministers of the Republic of Belarus of January 5, 2007. No. 9); In accordance with the Decree of the President of the Republic of Belarus of December 26, 2017. No. 463 reconstruction and improvement of the facility is allowed.
Features
Parking
Driveways
Business
Location
Belarus, Minsk, Leninsky District, Minsk Vaneeva ul 42-A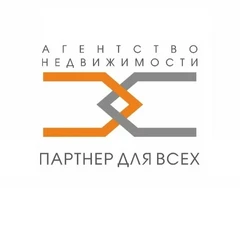 Seller agent

Languages: Русский
Leave a request for property
Leave a request
Ask all your questions
Send your request to the agent