Cottage 277 m² in Kalodziščy, Belarus
Cottage 277 m² in Kalodziščy, Belarus
Kalodziščy, Belarus, Kolodischi Mayskaya ul
Location
Address:
Kolodischi Mayskaya ul
Building parametres
The year of construction:
1997
Description
Cottage for sale in & nbsp; ag. The colodities! Minsk region, st. May, built year 1997, & nbsp; the plot is even (private ownership form) - 15 acres.& nbsp; Fenced, unpacked gate with Nice electric drive. house parameters: 227.2 & nbsp; / 88.6 & nbsp; / 15.9 & nbsp ;, there is a basement, material walls brick, the house is insulated and will be lined with siding, material roofing. The entire infrastructure of the district is well developed : - shuttle taxi, public transport, to the metro station "Uruchye" 15 minutes, - "Vitalur", "Euroopt", Construction store, Bank, Ambulatoria, kindergarten and school, pharmacy, post office, bank and ATMs, hairdresser, House of Life, household.shops and much more is necessary for a comfortable and comfortable life ! There is no harmful production, as well as aug. Refrigerators supply artesian water sources. There is a garage, equipped bath area, & nbsp; flat garden. Asphalt driveways. Communications (gas, electricity, local sewage, central water supply + well). Fiber. Description of the object : - entrance metal door, interior doors array, - dignity. the node and bathroom are lined with tiles - a spacious kitchen with access to the "Winter Garden", - 3 dressing rooms, - floor cover (laminate, tile), - ceilings (tension, wallpaper, siding), - convenient wooden staircase , - spacious basement, boiler room equipped. Everything is clean and very neat ! The house was built for itself with love ! Clean sale.& nbsp ; Contract No. 404/20 & nbsp; dated 08/09/2021. Detailed information on the website of our company is pakodan.by Real Estate Center PAKODAN LLC, UNP 191110357, license No. 02240/312 dated 07/22/2016., contract for the provision of real estate services No. 404/20 of 08/09/2021.
Location
Kalodziščy, Belarus, Kolodischi Mayskaya ul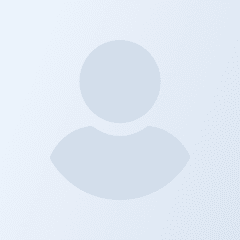 Seller agent

Licence:
02240/312, МЮ РБ
Languages: English, Русский
Leave a request for property
Leave a request
Learn more about this property
Send your request to the agent