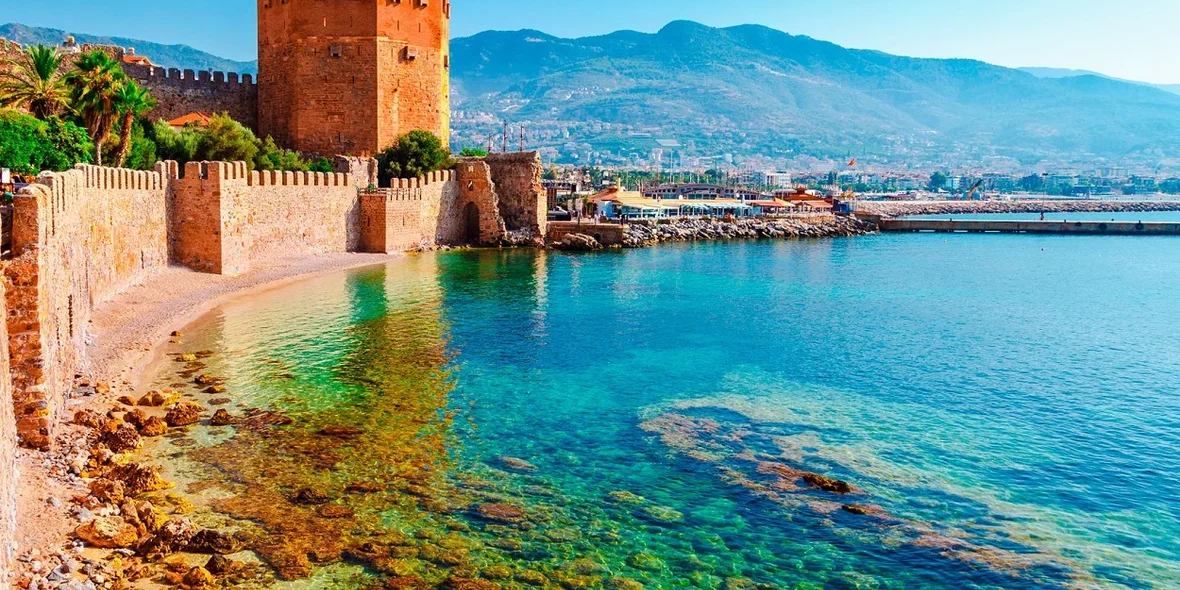 «The pandemic gave us new opportunities». An interview with the head of the sales department of the NSM Real Estate Company in Turkey
Located on the coast of the Mediterranean Sea the Turkish city of Alanya has been one of the most favorite places of Russian-speaking tourists for a long time. The clean sea, comfortable climate, picturesque bays, and excellent hotel service make this resort city so attractive. However, recently foreigners have started coming here not only for vacations but also to buy a home and move to the Turkish Riviera center.
The head of the sales department of the NSM Real Estate Company Elizaveta Sokolova told the REALTING editorial board all the advantages of moving to sunny Turkey.
About the NSM Real Estate business
— Elizaveta, please tell us how long has your agency existed? How did it all start?
— The NSM Real Estate Company was founded in Turkey in 2012. The company's founder Nusret Satan initially worked with a partner from Germany. However, in 2014, they decided to split and since then the agency has started operating independently.
— Where did more number of applications to purchase real estate come from, Turkey or abroad?
— In the beginning, our market was focused on Arab countries: Jordan, Iraq, Iran, Syria, etc. But the 2015-2016 crisis led to stagnation. In this regard, we decided to change our work techniques and by 2020 almost completely repurposed towards the Russian-speaking market.
— Did you have to radically change anything in the company's work for that?
— Yes. We changed marketing completely and moved to another office. Now we are located on the Alanya coast, in Mahmutlar. We chose this place for a reason: there are plenty of Russian-speaking people here.
— What services do you provide now? What does the agency specialize in?
— The NSM Real Estate Company deals with almost every question related to real estate. We work directly with both developers and real estate agents. There are quite a lot of specialists working in the company, more than 50 people, including 21 employees who are regularly in the office. Among our staff, there are realtors, lawyers, translators and interpreters, and even drivers who help clients with moving. Everyone is a professional in their field.
— Are most of the company's employees Turkish citizens?
— Most of them are, including the founder of the company. Besides, the agency employs six Russian-speaking professionals, as well as people from Arab countries.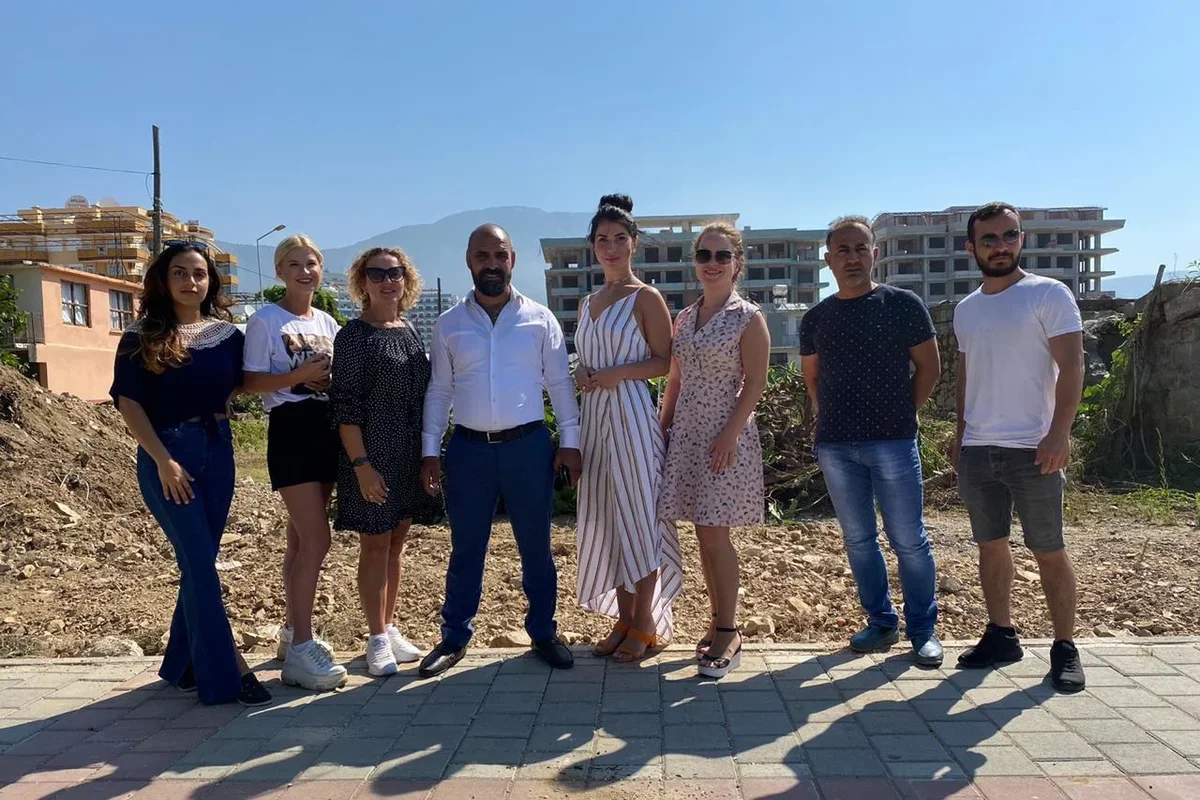 Who and why buys real estate in Alanya
— Citizens of which countries contact you most? Why do you think they are so interested in Alanya?
— The largest number of applications are from Russia, Ukraine, and Kazakhstan. Why Alanya? In addition to the cleanest beaches and excellent climate, the housing prices here are very attractive. For example, a two-room apartment with a modern renovation costs about $45,000-$60,000. These prices are appealing to the CIS residents: almost 70% of our clients request real estate in this price range. Many customers are looking for luxury immovables in the most prestigious areas of Alanya. For them, we have many high-end properties as well.
— What do people usually buy properties for?
— According to our experience, nowadays, there are three main reasons to purchase real estate in Alanya:
Investment/resale.
Passive income from renting housing out.
Living and vacation time.
Let's take a closer look at some of the points. Our company works directly with both developers and realtors. Therefore, we have an opportunity to sell clients' objects that are still under construction.
In Turkey, there are three stages of indexing of real estate purchases in the primary market. An apartment that is still under construction costs 20% cheaper than it will in the future when the building will be handed over.
As for living in Turkey, buying real estate facilitates a legal long-term stay in the country. Buying real estate allows obtaining a residence permit, and in some cases, citizenship.
Housing purchase in exchange for a residence permit and/or citizenship
— Purchase of what kind of immovables will allow getting a residence permit or citizenship? Are there any restrictions in the country for a foreigner buying real estate? Is it possible for a foreigner to get loans to buy properties?
— There are no restrictions on buying accommodation. However, if somebody wants to purchase land for the construction or cultivation of crops, they must be Turkish citizens. Foreigners are not prohibited from buying other real estate types.
The purchase of any residential property, regardless of its value, provides for obtaining a residence permit.
If an applicant applies for citizenship, they have to buy an object with a cadastral value of at least $250,000. Before 2018, this amount was $1,000,000. I should make a note that the market value of housing is usually lower than the cadastral one.
Turkey also has a concessionary program for mortgage loans. It allows foreigners to purchase housing in the country on very favorable terms.
— How much does it cost to maintain real estate? How much do utilities cost?
— The property owner has to pay the real estate tax annually. It is only 0.003% of the object's price. Also in Turkey, there is a monthly fee for the maintenance of a residential complex called aidat. Its size depends on the infrastructure and can be as much as 50 Turkish liras (≈6.7$) or 600 liras (≈80.0$) if a residential complex has a swimming pool, hammam, and, for example, a cinema.
Utilities include water supply and electricity. The average payment for two people per month is about 300 liras (≈$40). If there is no one living in an apartment, it is not needed to pay for utilities.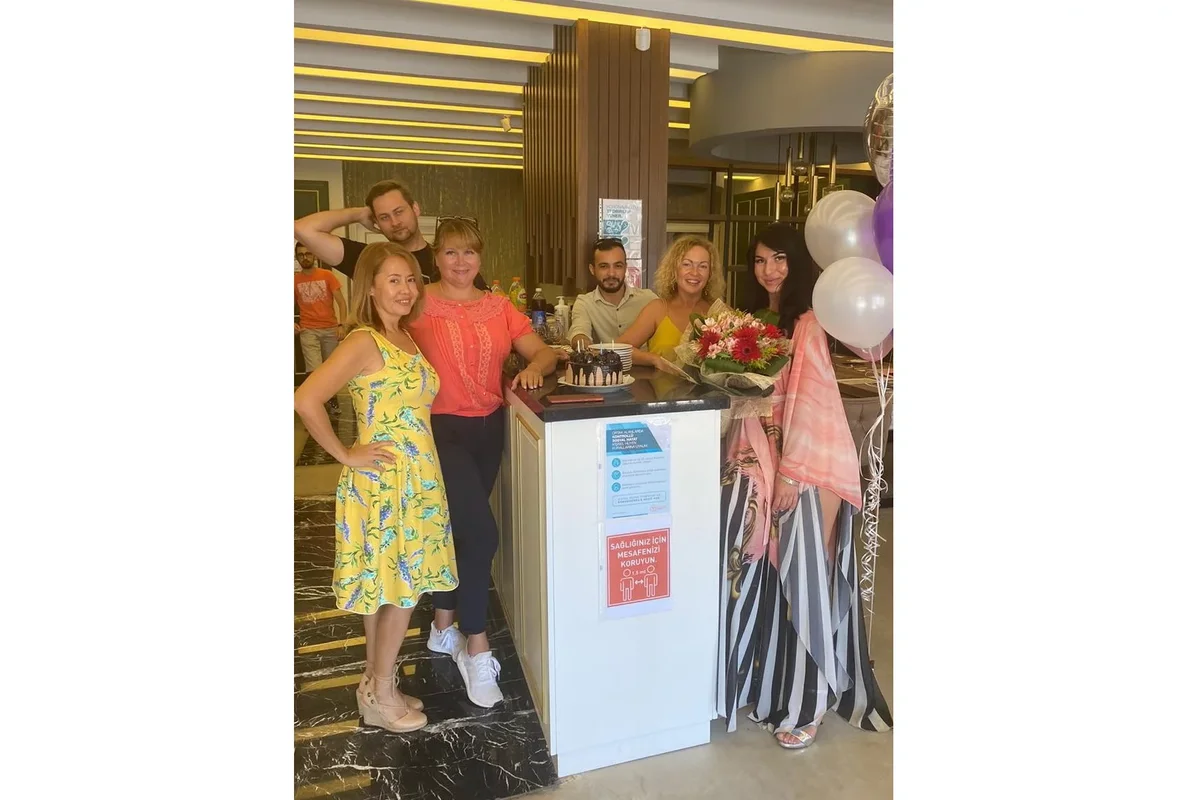 — What is the process of obtaining a residence permit and citizenship? How long does it take?
— A residence permit is issued very quickly, within two to three weeks. To obtain it, one needs to:
get a tax number;
collect all necessary documents translated into Turkish;
to take out insurance;
open a local bank account.
The residence permit is valid for 1-2 years. All family members can get it, although there are certain age restrictions. I should emphasize that a residence permit only gives the right to live in the country. It is not allowed to work in Turkey with this document.
Citizenship takes a little longer: from four to six months.
The NSM Real Estate Agency always supports clients even at the stage of obtaining a residence permit and citizenship. Our team consists of professional translators who also help to prepare all necessary documents.
— Is it obligatory to know Turkish?
— There is no need to know Turkish for the documents.
But it will be nice to know it if living in the country. In Alanya, there are Russian-language associations that help CIS citizens to socialize. For example, they pay 50% of the cost of Turkish language courses.
In General, Turkey has a pretty good level of education. There are many prestigious schools, colleges, and universities in Alanya.
The pandemic impact on the Turkish real estate market
— There is another very relevant question. How did the pandemic influence the work of your company and the real estate market in general?
— The real estate market went down a little. Especially in April and May. However, the NSM Real Estate employees accepted it as a challenge. This is why the 2020 pandemic has created new opportunities for us.
We started working with clients online accompanying them at every single transaction stage. Even though the lack of personal contact often leads to a decrease in the number of customers, we managed to avoid this thanks to many certificates and licenses, which guarantee the quality.
Our competitiveness in the real estate market has increased, and the fall in the exchange rate has allowed us to buy many properties from developers for investment.
— Is the situation changing now? Are quarantine measures easing?
— Yes. We came back to working offline and communicate with clients and developers in person. We also hold corporate meetings and team building events in the company again.
How the agency employees maintain team spirit
— Are there any traditions in your team?
— We have a lot of them! For instance, we hold a daily brainstorm session: we gather and discuss ideas on how to improve the agency's work.
Moreover, we are used to getting together to celebrate conclusions of major transactions. Recently, we sold more than 10 apartments in a building that is currently at the groundbreaking stage. It is a good reason for us to meet and discuss our common goals and plans in an informal setting.
— What format do the events have?
— It depends. But usually, we have a barbecue on our yacht that we take our clients on. There is also a big garden near the company's office, where we go for a walk sometimes.
— Are there any other characteristics that distinguish the NSM Real Estate from its competitors?
— Yes. For example, we have a YouTube channel. We dynamically develop it and regularly post a lot of videos that help our clients find and buy properties. I would like to highlight that many customers found out about us thanks to the YouTube channel.