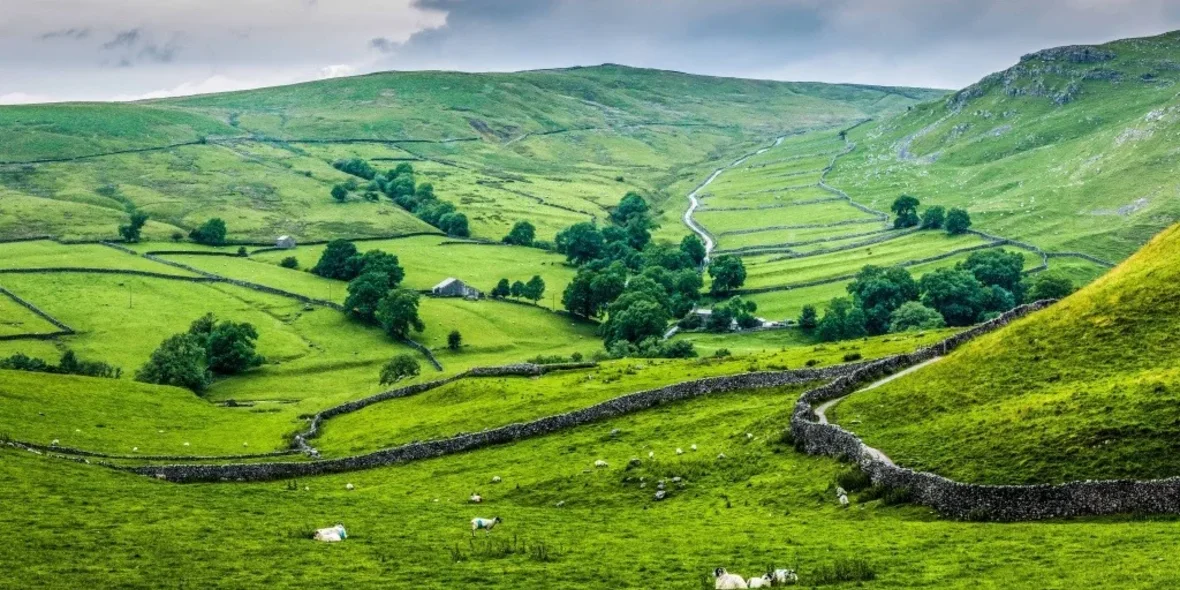 New «Areas of Outstanding Natural Beauty» are being created in Britain. Houses on their territory will be very expensive
In the UK, there are «Areas of Outstanding Natural Beauty» (AONB) in the countryside. They differ from nature reserves and national parks in their more lenient status — for example, there are no strict construction norms on their territory. The British authorities are currently working on a plan to create four more such unique zones.
Why is this new project being created?
With the advent of the pandemic, many people have a desire to live and work in spacious country houses. Thus, according to data from a recent survey conducted by Knight Frank, about 54% of respondents are going to work from home in the future more often than before the pandemic. At the same time, for 42% of the respondents, a spacious house became important just after the restrictions were introduced. And only 12% considered large spaces to be an insignificant factor.
The desire of many Britons to move to the rural outback has already led to an increase in the value of luxury real estate to levels that had not been seen since the global financial crisis. The all-time record for sales and house price increases in the UK was set in June, aided by the upcoming end of stamp duty. Monthly results show that suburban real estate, including properties located in AONB, are in high demand.
Statistical data
Knight Frank's analysis of sales information clearly demonstrates that the cost of houses in a natural area is on average 32.7% more expensive than a property located 5 km from the AONB border.
Now the British authorities are exploring the possibility of giving this status to ​​the Yorkshire Hills and the Cheshire Range. In addition, they are considering the scenario of expanding the boundaries of the territories of the Surrey and Chiltern Hills.
As for property prices, they are as follows:
On the territory of the Surrey Hills, houses are estimated at an average of $ 1,181,183, which is 32.4% more expensive than similar properties 5 km from the AONB.
On the Chiltern Hills, real estate sells for an average of $ 983,535, which is 23.5% over the average cost of neighboring houses.
On the Cheshire Ridge, AONB housing costs about $ 554,663, which is 34.2% more expensive than 5 km from the natural area.
In the Yorkshire Hills, prices are 11.9% higher. In the aforementioned natural area, the average home price is $ 389,095.
Markup champions
Housing prices jumped the most in Gower, the first natural area created back in 1956. A private house there is on average 79% more expensive than outside the AONB. The Norfolk coast took the second place in terms of markups (housing is estimated more expensive by 70.1%), and the third went to South Devon (real estate sells for 63.2% more than outside the natural zone).