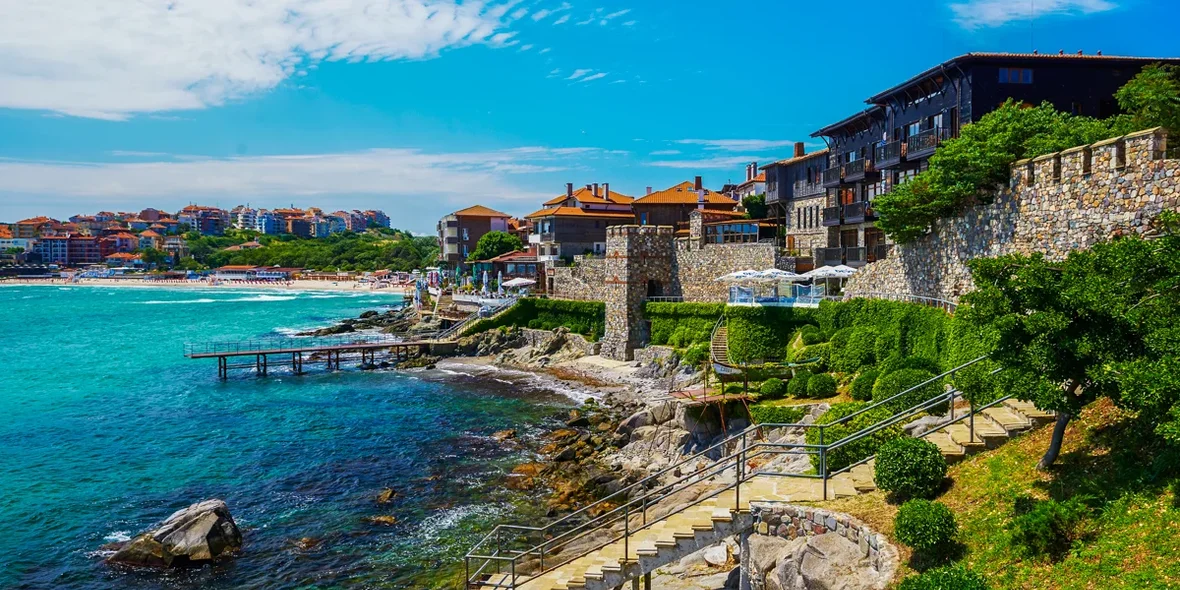 «Bestay Property connects special people to special properties in Bulgaria». Conversation with the founder of Bulgarian agency
Bestay Property real estate supports people from all around the world to discover the beauty of Bulgaria and find a property in the country. The agency offers quality residential and commercial estates in the lively capital Sofia, the green countryside and the beautiful seaside area.
Bestay Property introduces international customers to various apartments, houses, maisonettes, penthouses and investment properties such as buildings, offices, plots, restaurants, hotels, etc. Additionally, Bestay Property assists people to obtain a mortgage or another type of financing and provides finishing jobs, architectural projects, and interior design.
«At Bestay Property, we are truly passionate about connecting each customer to the needed property in Bulgaria. The country is a preferred destination for foreign buyers as it offers very good real estate prices, a variety of quality properties, low taxes and cost of living, good investment properties, beautiful nature, and rich cultural heritage» — founder Mario Boyadzhiev claims.
Mario Boyadzhiev has founded Bestay Property after following his excitement for real estate for 5 years. He has managed to build a collective of devoted experts investing positive energy in every deal by providing offers, arranging viewings, and assisting with the legal procedures. Recently, the team has expanded with two international consultants representing clients from the UAE.
Bestay Property's vision for business development is related to the agency's commitment to assist people from all around the globe in finding the relevant property in Bulgaria. The company has built valuable partnerships with international real estate partners sharing the same values.
In these challenging times, Bestay Property continues to support customers in finding a property in a healthy environment away from the stress. As the demand for estates surrounded by nature grows, the agency provides companies with opportunities to invest in business properties such as plots for development, hotels, and guest houses. Bestay Property's experts report the Bulgarian real estate market has been recovering well from the current situation due to the beautiful nature of the country, offering valuable opportunities for a quality life.
Bestay Property management team
Mario Boyadjiev, Founder and CEO.
Mario has 10 years professional experience in sales and e-business in the UK, Denmark and Bulgaria. He is specialized in real estate and has worked for renowned Bulgarian property investment companies. Willing to connect special people to special properties, Mario founded Bestay Property, where he supports people find the needed property and assists companies investing in business estates.
Dimitar Dimitrov, Managing partner and Sales Manager.
Has been working in the field of real estate for over seventeen years, eight of which he spent in the UK as a broker and PR agent in one of London's most up-to-date areas — Kensington. With his real estate experience, Dimitar is our consultant — research, analysis and investment planning as well as a luxury real estate sales manager. He is responsible for investments of private and corporate clients mainly from abroad. His motto is — «Very efficient service, great communication and excellent customer experience»
Ilina Vasileva, Managing partner and Marketing Manager.
Has 5 years professional experience in PR and marketing and has worked for several international communication agencies. Specialized in real estate marketing, Ilina is in charge of the promotion of Bestay's properties.