Investment 1 100 m² in Czech Republic, Czech Republic
Investment 1 100 m² in Czech Republic, Czech Republic
Czech Republic
Description
A unique profitable apartment building in Prague, Evropska. Offer from the owner.
✓ Rental income: 5% per annum
✓ Profitability from real estate price growth: 15% per annum
✓ Guaranteed security
✓ High liquidity
Total area of the house is 1100 m2
There are in total 16 apartments in the house from 30 m2 to 50 m2 which is currently the most popular for rent.
The infrastructure of the surrounding area is really unique:
• Close to metro, bus and tram stops
• Within walking distance from home schools, kindergartens, shops and restaurants and cafes.
• Near the nature reserve - the largest natural park in Prague
• In the vicinity of the house several Prague universities,
• Prestigious office centers near the house
• Direct transport accessibility to the international airport of Prague (12 minutes by transport)
• Direct transport accessibility to the historical center of Prague (10 min drive)
The house is optimal for short and long term rents.
Good tenants will be provided with the location of the house - long-term tenants will be students and employees of international companies, short-term tenants will be tourists and business travelers.
In general, the house is in good technical condition: a dry basement, a good facade, a good roof, most of the apartments have been renovated. In some apartments, in which tenants have lived for a long time, repairs will be needed.
House price 3.800.000 Euro
Forms of purchase:
The house is owned by a legal person that was specifically created to own and to manage the house. Buying this house for you is possible in two ways:
• direct sale to an individual or to your legal person
• by changing the founders in our legal person, we are open to your due diligence
Payment for the purchase of the house is possible in the country of your residence.
Service we offer after purchase:
After buying a house, we will be happy to provide you with further services:
• short-term and long-term rental of apartments.
• home maintenance
• timely submission of all accounting documents
• legal service at home and your company.
We will be happy to answer any questions by phone:
Victoria Kostebelova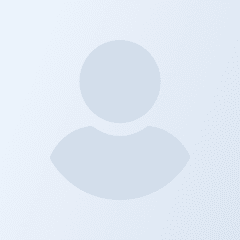 Seller agent
Languages: English, Русский, Deutsch
Czech Republic, Prague
Leave a request for property
Leave a request
Ask all your questions
Send your request to the agent