Apartment 43 m² in Vienna, Austria
Apartment 43 m² in Vienna, Austria
Austria, Vienna
Posted at: 25.01.2023
Updated at: 04.02.2023
Location
Address:
Aspanggruende Eurogate, Apostelgasse
Building parametres
The year of construction:
1897
Description
Apostelgasse 17 - corner of Hainburger Straße - forms the beginning of a quiet one-way street. In addition to moped and motorcycle parking spaces, there are also cross and longitudinal parking spaces for the car. The building itself was built in 1897 and stands out thanks to its simple but elegant facade decoration. It is only a few meters from the entrance door, through a small corridor past the mailboxes to the inner courtyard or the basement. There is also a lift here. A feature that is not absolutely necessary for today's 2-room apartment: Because it is located directly on the ground floor. When you open the white apartment door, you can feel that there will be real moments of wellbeing inside thanks to the extensive renovation work. This living room is not only freshly renovated and friendly bright, but there is also a high-quality and visually appealing parquet floor at your feet. But, first in order: From the approx. 6.5 m ² large anteroom you can go straight into the approx. 3.6 m ² large bathroom. There is a sink here, on the left a walk-in shower and on the right side space for a washing machine. The additional and practical towel dryer is particularly great here. To the left is the new toilet with a small and practical hand wash basin. All courtyard-side windows are oriented to the northeast. Furthermore, stepping out of the bathroom, you can reach the almost 19 m ² large and wonderfully spacious kitchen on the left. Thanks to the wonderful charisma of the room, which sometimes starts from the cozy parquet floor, relaxing with friends and family in this room is also a wonderful experience! There is space for all kinds of things! You can also relax here in the inviting bedroom next door: on an area of approx. 13.2 m ², this room invites you to dream and relax! There is of course also space for bedside tables and clothespons. Absolutely magical for all well-being people: both in the kitchen and in the bedroom, the window sills have been designed particularly deep. Snuggling into a blanket here in the approaching autumn with a gripping novel, a hot cup of coffee or tea is a wonderful idea and gives the entire apartment a cozy and peaceful atmosphere. A gas boiler provides warmth and warm water. There is a radiator under each of the windows. These ensure pleasant room temperatures throughout the apartment, especially on fresh winter days. This apartment also has a spacious basement compartment. Bicycles can be safely stored in the courtyard. If you need financing, we would be happy to support you in getting top conditions! If you are flirting with this charming 2-room apartment in an excellent location, we look forward to showing you personally. Write to us or call! We are here for you!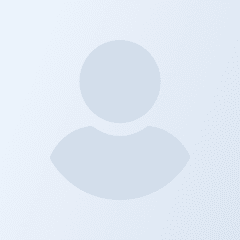 Seller agent
Languages: English, Deutsch
Austria, Vienna
Leave a request for property
Leave a request
Learn more about this property
Send your request to the agent