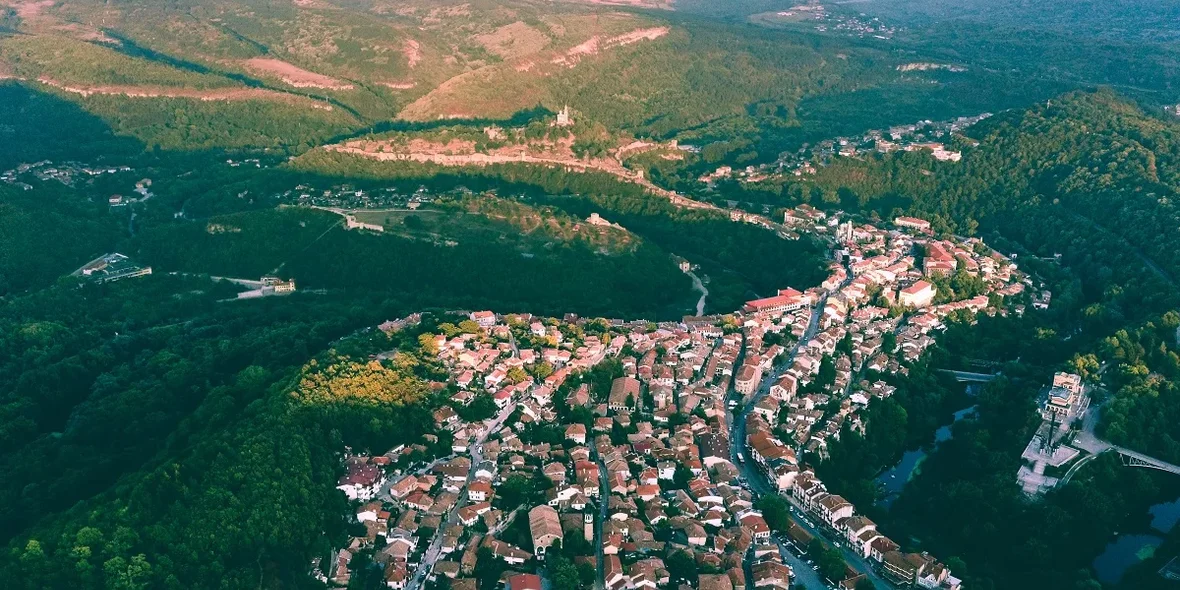 «The apartment sold for a ridiculous price — 14 thousand euros, but there were problems.» A personal story of buying real estate in Bulgaria
After the publication of an article about inexpensive housing in Bulgaria on our media, Antonina contacted Realting.com to share her personal experience of distance buying real estate. It turned out that she had already bought apartments in this sunny country twice, and for the first time, she suddenly ran into problems when purchasing this new one. Read the article to find out what difficulties Antonina faced and how market experts have commented on the situation.
«When I arrived at the apartment, the first thing I noticed was a strong smell of mold»
Antonina said that she had been looking for inexpensive real estate in Sunny Beach for a long time in order to travel there with her family in the summer and enjoy the sea and warm climate.
— I bought my first apartment in Bulgaria about 5 years ago, and it was a distance purchase. I went to Bulgaria in advance to talk to the realtors, but then I went home and waited for them to offer me suitable options. After some time, a realtor found an apartment for me in the Sani Days 3 residential complex, which is located near the Sunny Beach resort. I had never heard about this residential complex before, but the price was «ridiculous» — 14 thousand euros. For this money, I was offered a furnished two-room apartment, and I agreed.

Photos of the apartment provided by Antonina
When I arrived at the apartment, the first thing I noticed was a strong smell of mold. But the realtor explained this smell by the rains that had been going on lately. Like, if you ventilate, everything will be fine. And so I ended up buying this apartment.
When I arrived at this residential complex in the summer, it turned out that the smell had not gone anywhere. Moreover, the walls were black with mildew. I bought various products, tried to clean everything, ventilate, but, of course, it didn't have any effect. We had gone there for a short time, so I left everything as it was.
Once I arrived at the apartment in the winter and saw that water was flowing right into my apartment. Of course, I turned to the management company. They explained to me that there is an apartment with an open terrace above my apartment, and the water flows from there. This apartment flooded three floors at once (mine and two more floors below me), but it was impossible to influence the owner in any way.
When I started looking for the owners of this apartment from above, it turned out that the apartment was owned by people from Moscow, and they knew about the problem. But they were not planning to make repairs or somehow solve it. Moreover, they had a large amount of debt for the maintenance rate, and it is more profitable for them to leave this apartment altogether than to come and clean it all up (in Bulgaria, owners pay management companies a maintenance fee — money for maintaining the house and the surrounding area — author's note).
The management company met me halfway and made cosmetic repairs in my apartment several times at its own expense. However, painting the walls did not solve the main problem — the water continued to flow in anyway.
— As a result, after having suffered with the apartment for two years, I sold it — for the same 14 thousand euros. The apartments were bought by Bulgarians who were going to live there all year round. They knew about the problem and were going to put things in order.
At the same time, I bought another apartment, literally a few kilometers from this complex. But this time, before buying, I went and looked at the apartment live, so this was a completely positive experience. We still own this last apartment and go on vacation there every year.
— What advice would you give to a potential buyer of real estate in Bulgaria?
— First of all, I would advise you to come and «"feel"» the apartment before buying. Because price is not always a sign of quality. Now I already know an agency that I can trust. Moreover, my friends have already bought apartments in Bulgaria.
«It is impossible to insure against negligent neighbors»
A journalist from Realting.com contacted the Bulgarian real estate agency Oasis, whose specialists are now selling real estate in another part of the Sani Day complex. Realtor Daria said that this residential complex was built by a well-known and proven developer who had already built many properties on the coast.
— The case that Antonina speaks about is an unpleasant exception to the rule. But the solution to the problem of water flowing into the apartment in this case does not depend on the management company, here you need to deal with the owner of the apartment upstairs.
Nevertheless, Antonina herself says that the management company took steps to fix it and even made repairs in her apartment several times at its own expense. This means that this management company tried to do everything in its power to minimize the problem as much as possible. It was impossible to convince the owner of the apartment on the above floor in any way.
In Bulgaria, there is a so-called building guarantee. This means that if, after putting the building into operation, problems appear, for example, the roof leaks or there are any defects in hidden work, the developer is obliged to eliminate these problems at their own expense. However, the warranty is valid for a limited time: for newly built buildings and structures, it lasts 10 years; for renovated ones, 8 years; for waterproofing, thermal insulation, soundproofing and anti-corrosion works of buildings and structures in a non-aggressive environment, it is 5 years. If the warranty period has expired, then any problems will have to be solved by the apartment owners — in this case, with the apartment owner from above.
However, it is worth noting that negligent neighbors above you can be found not only in Bulgaria, but in any other country — it is almost impossible to insure against this. But it is possible to insure an apartment with an insurance company, and I believe that this is an excellent way out of the situation. Then it will be the insurance company that will contact the owner of the apartment from above and try to solve the problem.