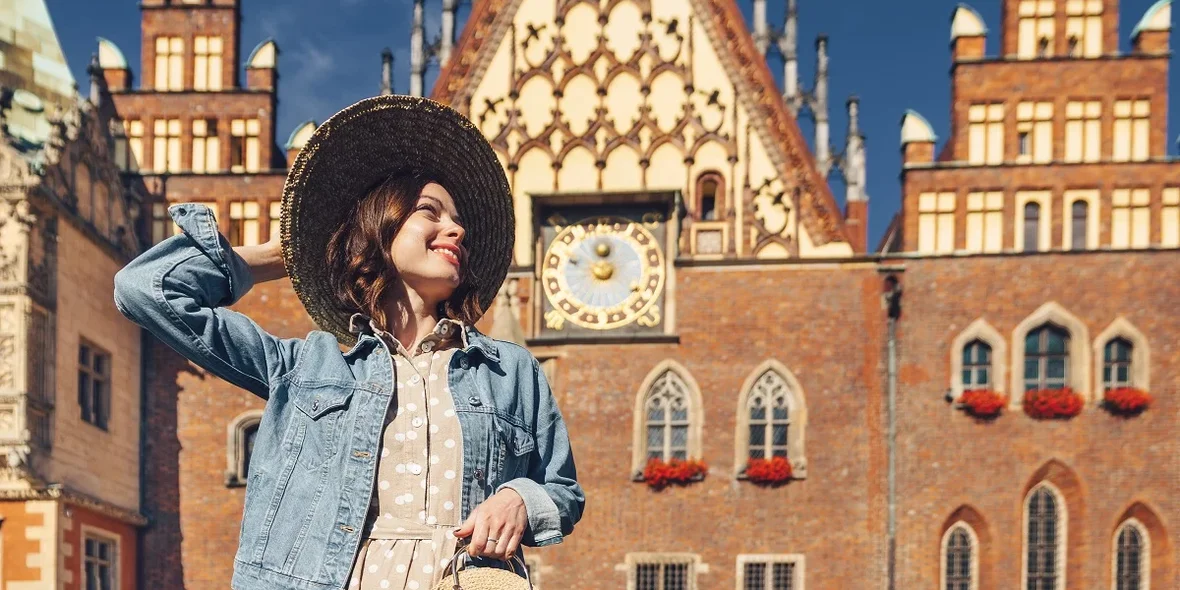 Top-6 most popular cities of Poland among immigrants
Contents:
---
Poland is a rapidly developing European country with stable economic growth and loyal migration policy. Foreign people are really welcomed here and they can easily find a job, buy a residential or commercial property, study in a high-ranking university or start their own business.
Poland's capital lifestyle
Strong economic growth in Warsaw supports international and local companies that have their head and branch offices here. The labour market attracts foreigners with a wide variety of vacancies and high salary rates.
Having a relevant education it is more than real to get a legal job in the following fields:
Medicine;
Metalwork;
Stock market.
There is always a demand for constructors, riggers, hotel, restaurant, catering establishment, warehouse, and supermarket staff. There is an increasing market for prime real estate in renovated buildings of historic neighbourhoods. Properties are often bought here for lease to wealthy visitors of the city. New housing area real estate is also quite popular to purchase as a residential or investment property.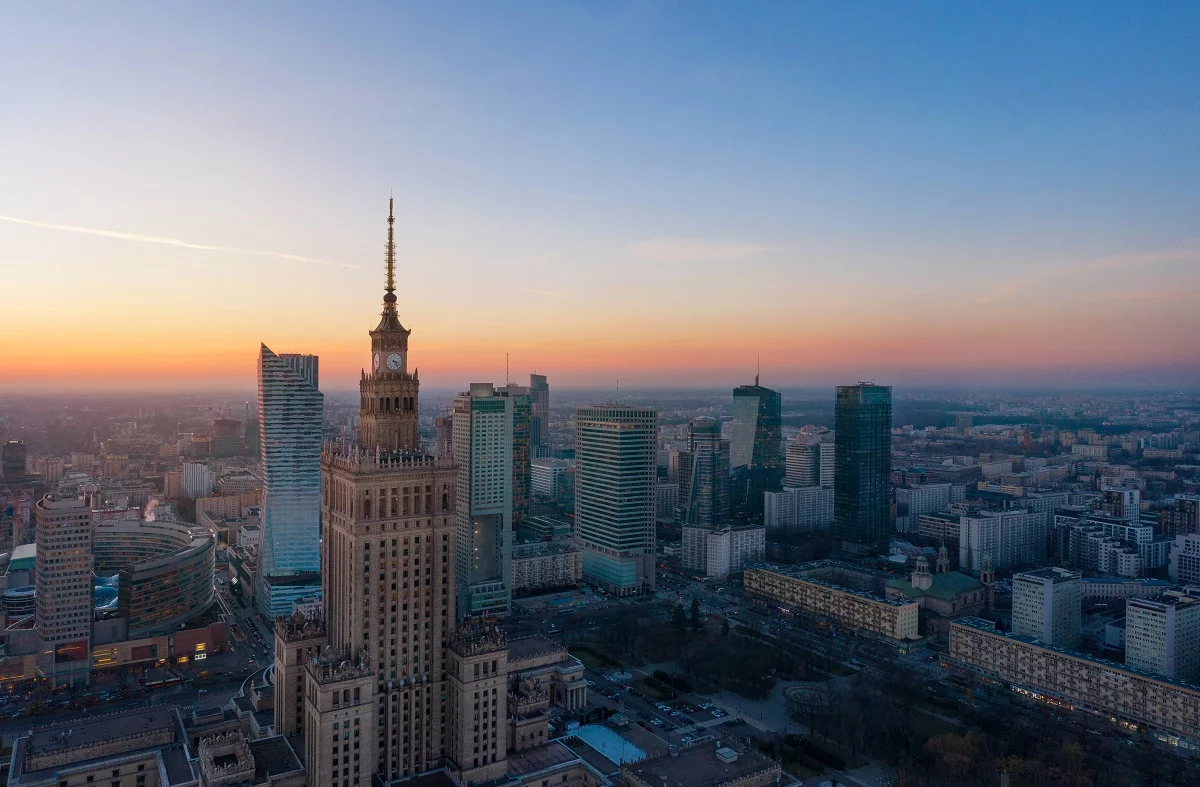 The social infrastructure fully meets the needs of the growing city. The number of kindergartens and schools is enough for children while the doors of public and private universities are always open for future students. With a high-demand degree, it is really easy to find a well-paid job and build a successful career in the future.
The advantages of living in the capital:
High salary rates;
Developed infrastructure.
The disadvantages are:
The higher cost of living;
Expensive real estate.
Foreigner's points of interest in Cracow
Situated on a scenic river Visluta bank, Cracow boasts bewitching architecture. All around the city, there are plenty of unique buildings like:
Wawel complex with the Reign Castle and the Cathedral;
Saints Peter and Paul Church with 12 sculptures of apostles at the entrance;
Saint Mary's Basilica in Gothic style;
Juliusz Slowacki Theatre with an open summer stage;
Antique Tempel Synagogue.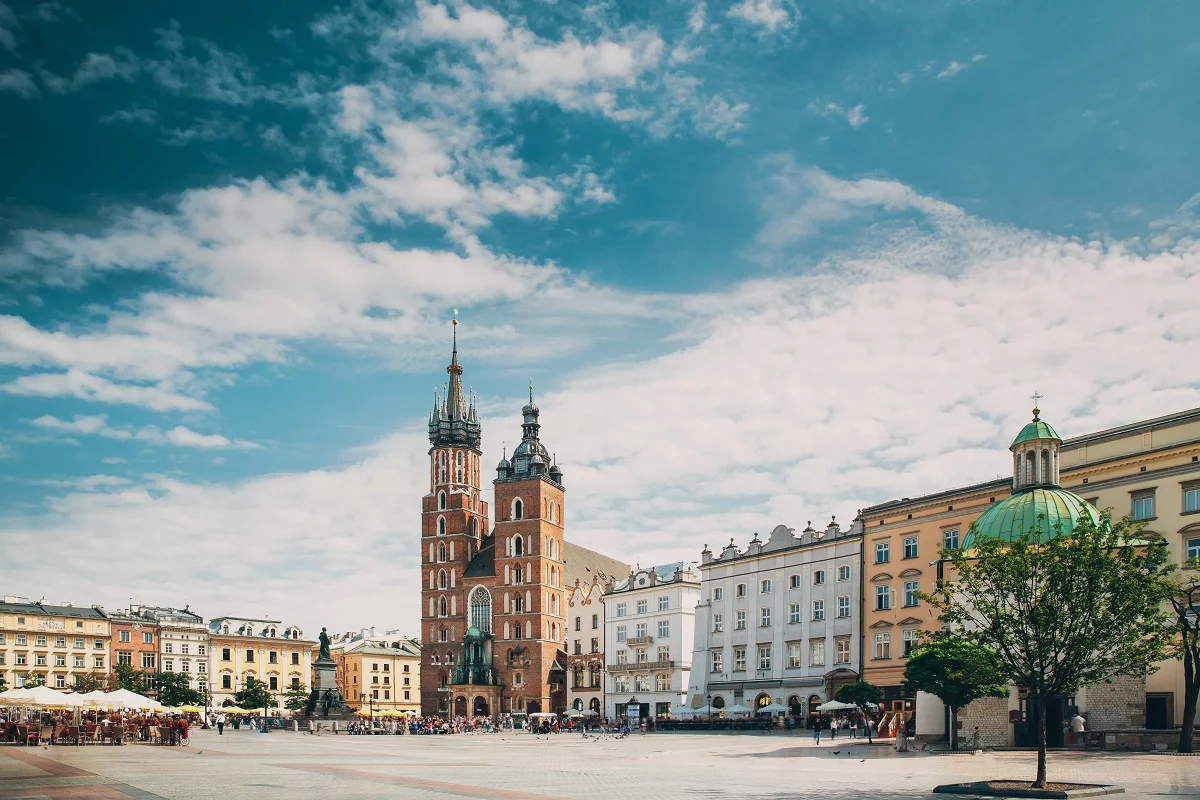 In the city, various industries are developed: the glass industry, construction, and tourist ones. World-known brands such as IBM, Motorola, and General Electric have huge manufacturing bases here and are always in need of employees. The labour market is full of vacancies of any type: from general workers to high technology specialists. Babysitters, home helpers, construction or packing/sorting staff are also in demand.
Compared to Warsaw, real estate in Cracow is cheaper. Rooms, studios or apartments are profitable for a short- or long-term rent. About 8 million tourists come to the city every year, and well-attended properties are always in value.
The biggest con of Cracow is a complicated ecological situation. The city is considered to be one of the most polluted cities not only in Poland but in all Europe. Constant smog impacts health and provokes the development of chronic diseases.
Lodz — a textile centre of Poland
Famous not only for its historic attractions but textile industry, Lodz is home for a fast-developing wool-textile production and textile factories construction since 1920-s. The city is always in need of seamstresses of different qualification, boxmen, and constructors. Domestic appliance factories like Indesit and Fujitsu Services constantly hire handymen, product assemblers, and sorters. Food and chemical industry enterprises, furniture-making workshops, and printing studios are usually looking for new employees.
Apartments, houses, and cottages cost much less in Lodz than in Warsaw or Cracow. One can get a very good deal buying a property of a primary as well as secondary home market. Besides, there are a lot of attractive rental options from budget hotel-type accommodations to luxury modern-looking villas.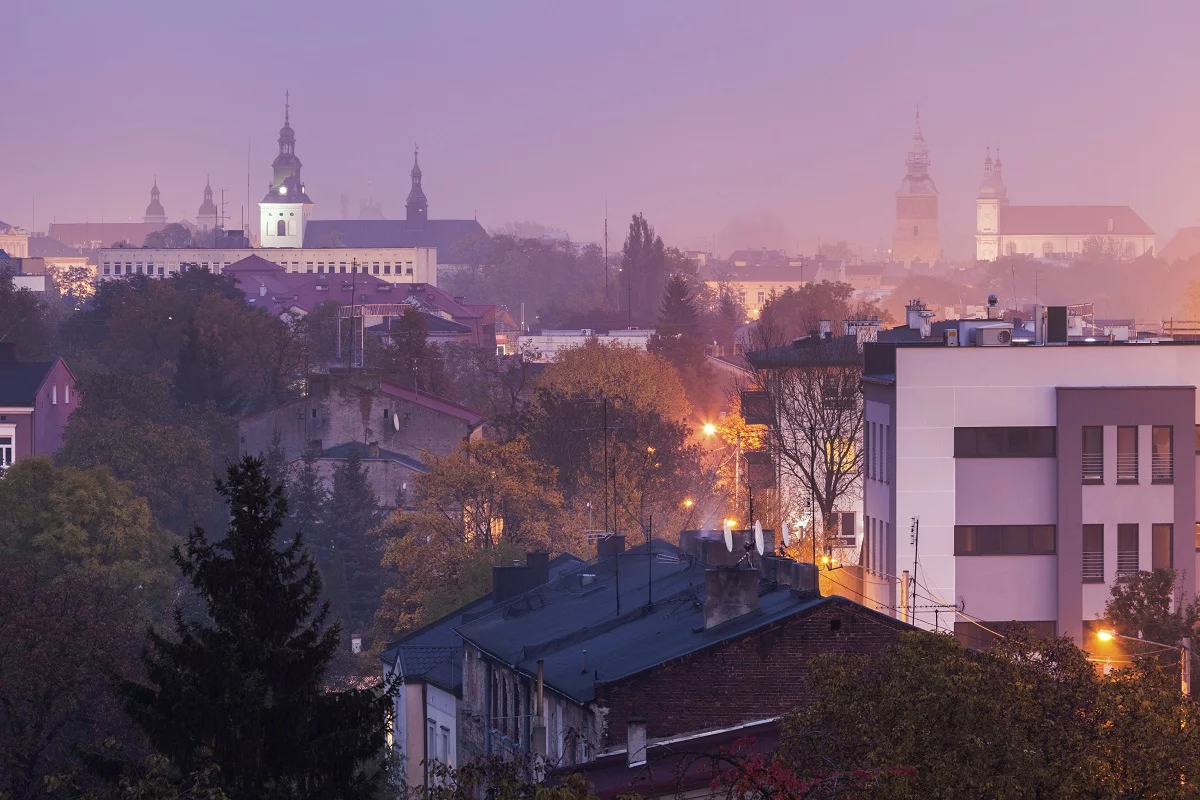 The advantages of the city:
High chance for seamstresses and constructors of being employed;
Strong resettlement assistance;
Huge shopping malls and good quality clothes stores at affordable prices.
The disadvantages are poor maintenance of distant residential areas and lack of parking space for private vehicles.
Wroclaw lifestyle
Also known as Polish Venice, Wroclaw has 5 rivers, 112 bridges, and 12 islands, while the third of its territory is dedicated to parks and recreation zones. A number of global giants as CreditAgricole, Whirpool, Credit Suisse, ABB, Google, Hewlett Packard, IKEA, Maco Pharma, Volvo, Siemens, Capgemini, Cadbury, and Makro Toshiba invest millions in the city economy. In the outskirts, large-size production capacities are owned by a famous Korean home appliance brand LG.
One can get a legal job at car plants assembly lines, factories producing plumbing rubber products or passenger and cargo vehicle tires. In the medicine field, there are well-paid positions opened for highly qualified dentists and surgeons. Citizens with no experience or special education are employed for cutting/packing meat and meat products, stuffing and preserving vegetables, territory cleaning, and seasonal agricultural works.
28 private and public universities are located in Wroclaw. Foreigners have a great opportunity to get a prestigious education, professional internships in international companies, and, as a result, find a great job according to their degree.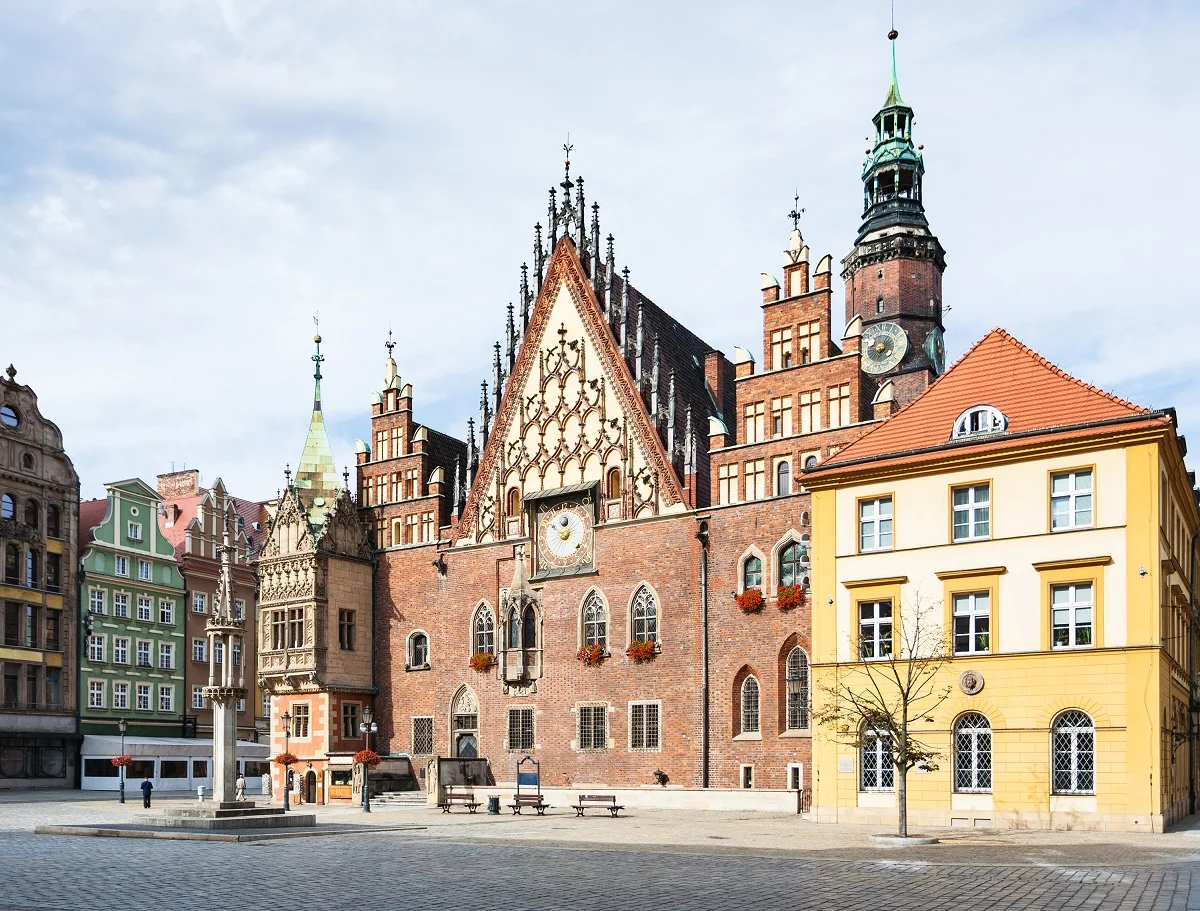 Cultural and entertainment activities are widely developed and attract a lot of residents in the city. Many literary, musical, creative, theatre and cinema events of local, state, and international level take place here. Wroclaw's guests and locals can visit cinema theatres, a Philharmonia, an opera house, a theatre, a waterpark, Japanese and Botanical gardens, and the very first zoo in the country.
The most expensive real estate for sale and leasing is in the restored buildings of the city centre. Apartments are cheaper in typical five-nine-story suburb buildings, however, they don't provide any investment interest and are not in demand. Comfortable modern properties with a view in brand new residential complexes are better preferred.
Estate agents recommend investing in the city centre and nearby streets. Exactly here a drastic price increase of residential and commercial properties is expected in the nearest future.
Main advantages of Wroclaw are:
Employment opportunities for general workers and qualified personnel;
Optimal ecological situation;
Convenient transport system.
Expensive utilities, costly real estate rent, and difficulties to find an apartment for short-term rent could be considered as main drawbacks.
Poznan is a leader in construction and agriculture
Poznan is the second city of Poland, after Warsaw, in dynamic economic development and salary scale. The main developing areas of the city are agriculture as well as public and private construction. There is a constant need for workers in poultry farms, meat processing plants and fish factories. One can be employed here to cut, slice, sort, and pack the products to be sent to supermarkets.
Warehouses and supermarkets are in urgent need for staff, thus confectionery factories and bakeries are willing to officially hire foreigners. Handymen and car industry specialists can expect to get employed by a large-unit assembly of the Volkswagen concern.
A regional environmental education program is actively operating in Poznan. As a part of it, local authorities are engaged in winterizing residential buildings and teaching citizens to economize on energy consumption.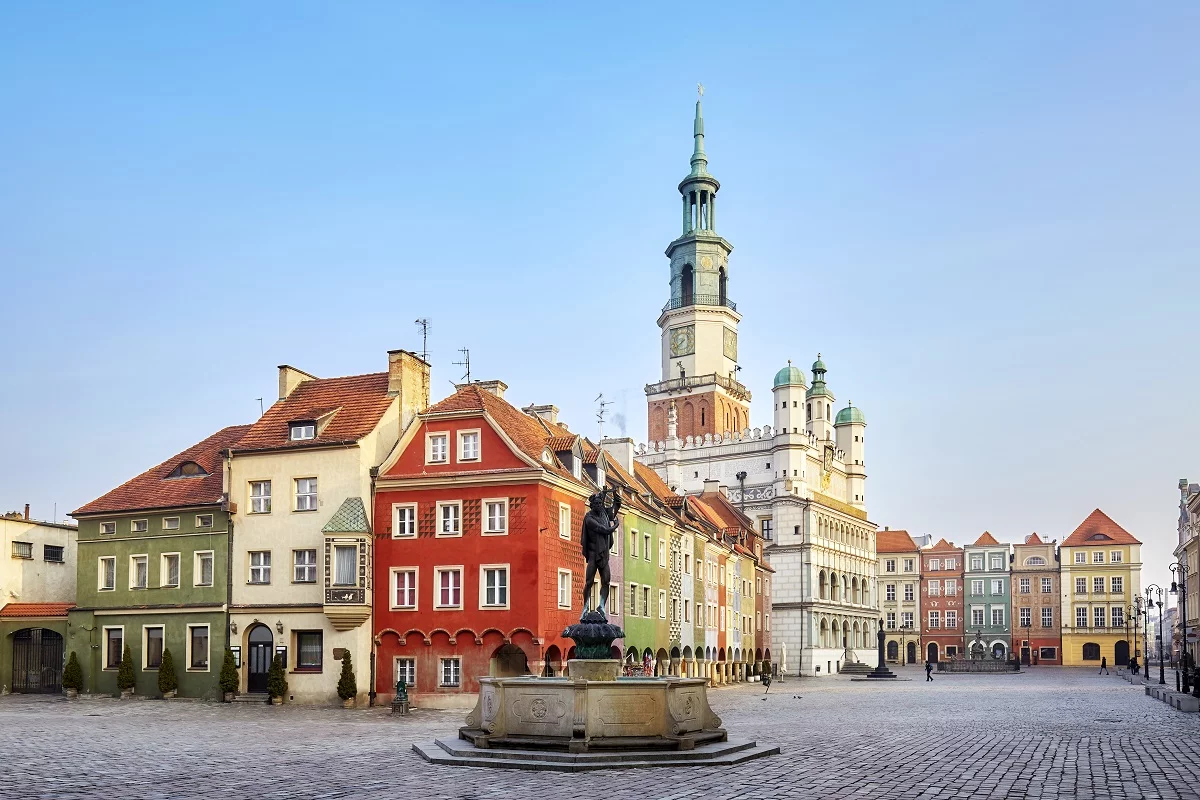 One can purchase or rent accommodation in «kamenica» — residential buildings constructed about a century ago in old communist times blocks and in new ones that were put into operation in the 90-s. Reconstructed apartments in the historical centre and in brand new residential complexes are considered premium-class.
The advantages of living in Poznan are:
Low unemployment rate;
Prospect for prompt employment;
Good salaries;
Favourable environment to start own business.
The biggest disadvantage is a tiny difference in primary and secondary real estate price.
Gdansk is an industrial centre with a great outlook
Situated on the shore of the Baltic Sea, Gdansk has its own beachfront with three swimming points. A powerful seaport recognized as one of the biggest in Europe is located in the city. Every year it provides temporary and permanent job opportunities both for Polish citizens and foreigners. Shipbuilding enterprises and yacht factories attract employees with high salaries and fast work visa procedures.
Petrochemical plants always face a lack of staff. They pay extra for the occupational hazard but a few people agree to risk health for money. The most dedicated employees are actively encouraged right up to offering to issue for free a «Pobitu» card that facilitates getting permanent residence.
IT specialists are quite in demand. Companies create comfortable working conditions, provide high salary, and guarantee career development.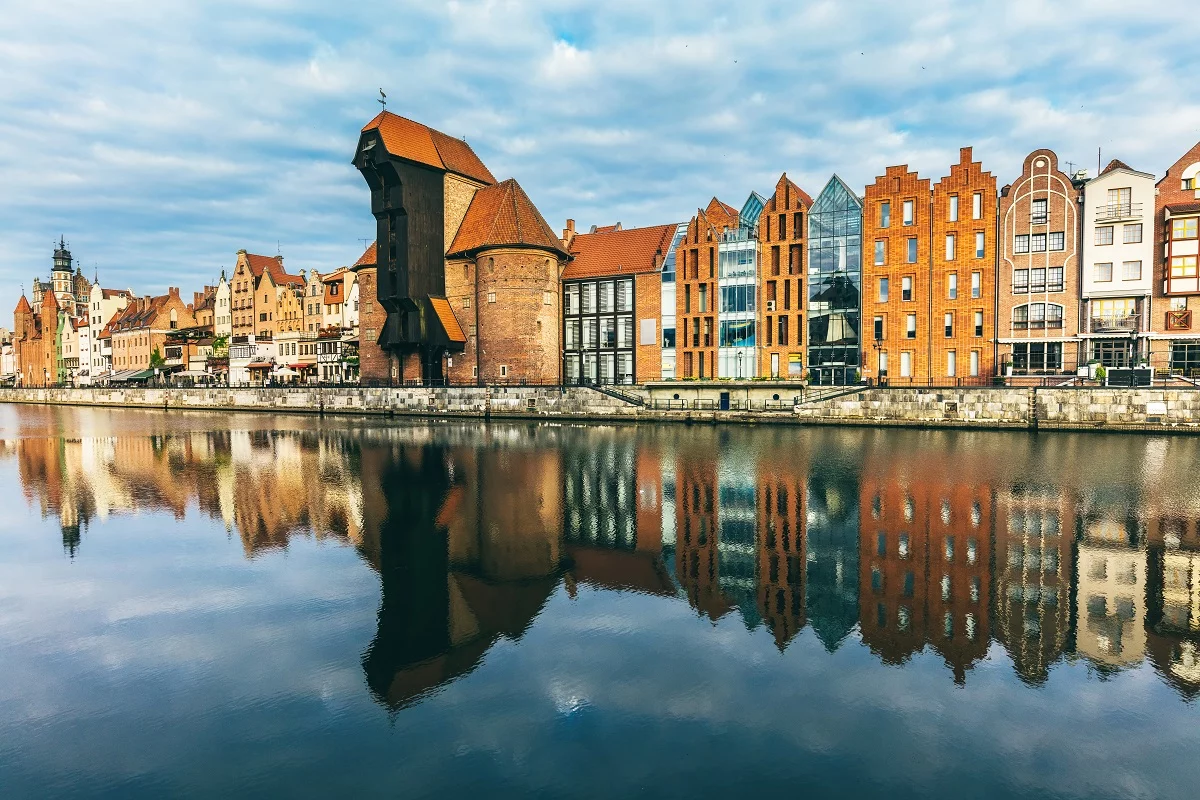 Already for a few years, Gdansk is considered as one of the happiest cities in Poland. About 79,2% of locals say they are satisfied with life in a modern developing city with good infrastructure, convenient transportation, cleanest beaches and rather good ecological situation.
Real estate prices are pretty similar to the capital ones. Specialists believe residential, commercial property and land investments here are promising. Modest but stable increase in this sphere shows a good opportunity to make money from today's investments.
The advantages of living in Gdansk are:
Interesting job market;
Quality supply of consumer goods;
Pleasant climate;
23 kilometres of beachfront.
The drawbacks of life in the city are unceasing real estate price increase and a very little difference in primary and secondary real estate price.
Tips for foreigners
It will be very helpful to learn a bit of Polish language when moving to the country. It's not very complicated and a few basic words will really ease communication with the locals, provide more business opportunities, and help to get a better job with a higher salary.
One will need a local bank account to live and work in Poland. Bank structures are used to work with people from abroad, and offer foreign customers service in their native language, easy to use mobile applications and a chat to discuss all the details online. It is better to get an account in advance; an employer will need it for salary transfers. It will be useful for paying for property rent or land purchase.
Photo: AboutImages, vlad_star, Grigory_bruev, photocreo, benkrut, Maciejbledowski, vvoennyy