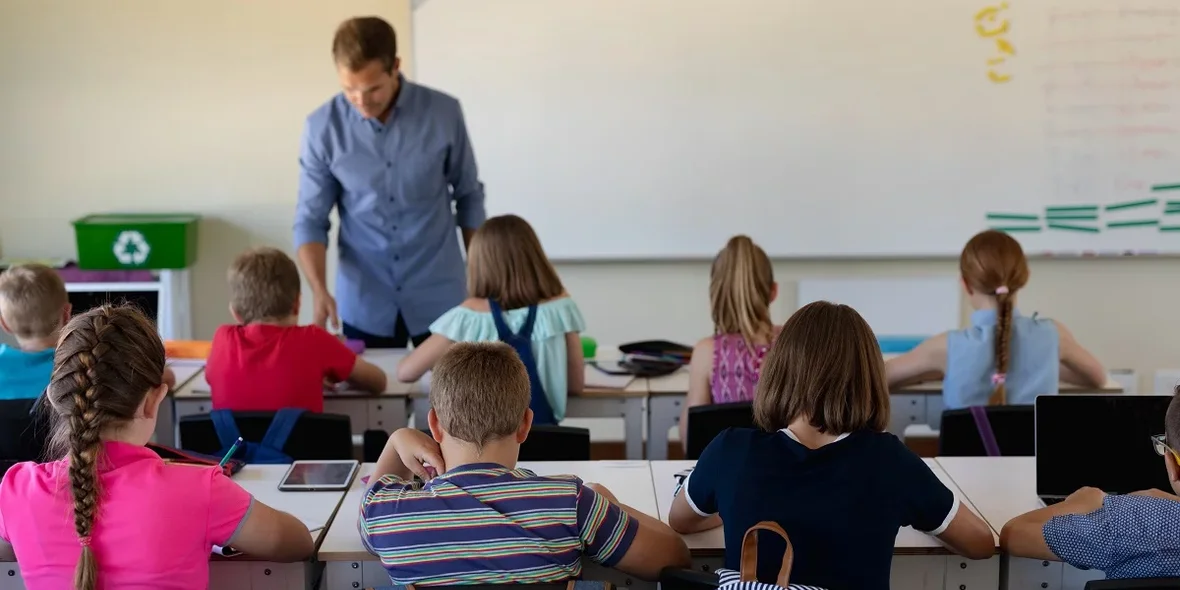 Education in Poland for Russians, Ukrainians and Belarusians: a review of schools for immigrants
The education system in Poland is a standard one for the EU member states. It is represented by the public and private educational institutions.
1. Preschool stage. In Poland, 3 to 6 years old kids spend weekdays in kindergartens. Before going to the first grade, children study in the so-called preparatory «"zero class"».
2. School stage. Both primary and secondary education in Polish schools is compulsory and free, even for foreigners. At the moment, the institute of secondary school education in the country is undergoing a period of reforms aimed at improving the quality of education. After graduating from school, you can continue your studies at a high school, a technical school or at a lyceum. Another alternative is professional educational institutions.
---
Note: education in high schools and universities for foreigners is not free.
---
3. Higher education. To apply for the country's universities, graduates have to obtain a matura certificate by passing certain exams.
Polish schools
Polish schools have a semester system:
September-December — I semester. Holidays — from 23.12 to 2.01. There are also holidays in January and February, however their exact dates differ depending on the voivodeship to which the school belongs.
The second semester lasts from January to the end of June. In July and August, Polish schools have summer holidays.
The school day starts at 8 am. Lessons last for 45 minutes, breaks — for 10-20 minutes. There is a free after-school child-care, which works from 7 am to 5 pm.
The school week is five days long, with weekends on Saturday and Sunday.
The assessment system in Polish schools has 6-points, with the maximum score being 6.
Extra-curricular activities (such as field trips and additional creative activities) are charged separately, as are meals at the school.
Conditions for foreigners
To be admitted to Polish schools, a foreign child must have a document confirming his or her identity. A certificate of education in their home country is optative. If there is no such a document, a child is most often interviewed in the presence of an interpreter. This is done in order to determine the level of knowledge and the class in which the potential pupil will be studying.
Russian-speaking schools
As a rule, the children of foreign migrants study free of charge in public schools of Warsaw. If you have an opportunity, you can send your child to a fee-paying institution where they will be taught in their native language, and there is an opportunity to study in Russian.
But it is important to keep in mind that there are not so many Russian-speaking schools in Warsaw — the choice of institutions, as well as the number of places in them, is limited.
General education school of the Russian Embassy
Most often, Russian-speaking children are sent to study at the Warsaw School of the Russian Federation Embassy, which is located at 45 Kielecka Street. Here, along with the ambassadors' children, the children of ordinary Russian citizens can also get education. The schools teach in Russian, according to the education programme of the Russian Federation and the regulatory documents in force on the territory of Russia. Graduates receive Russian certificates.
In the educational institution, students are have breakfast and lunch, as well as some extracurricular activities.
---
Note: a number of Russian public organizations operating in the city offer distance learning courses in Russian.
---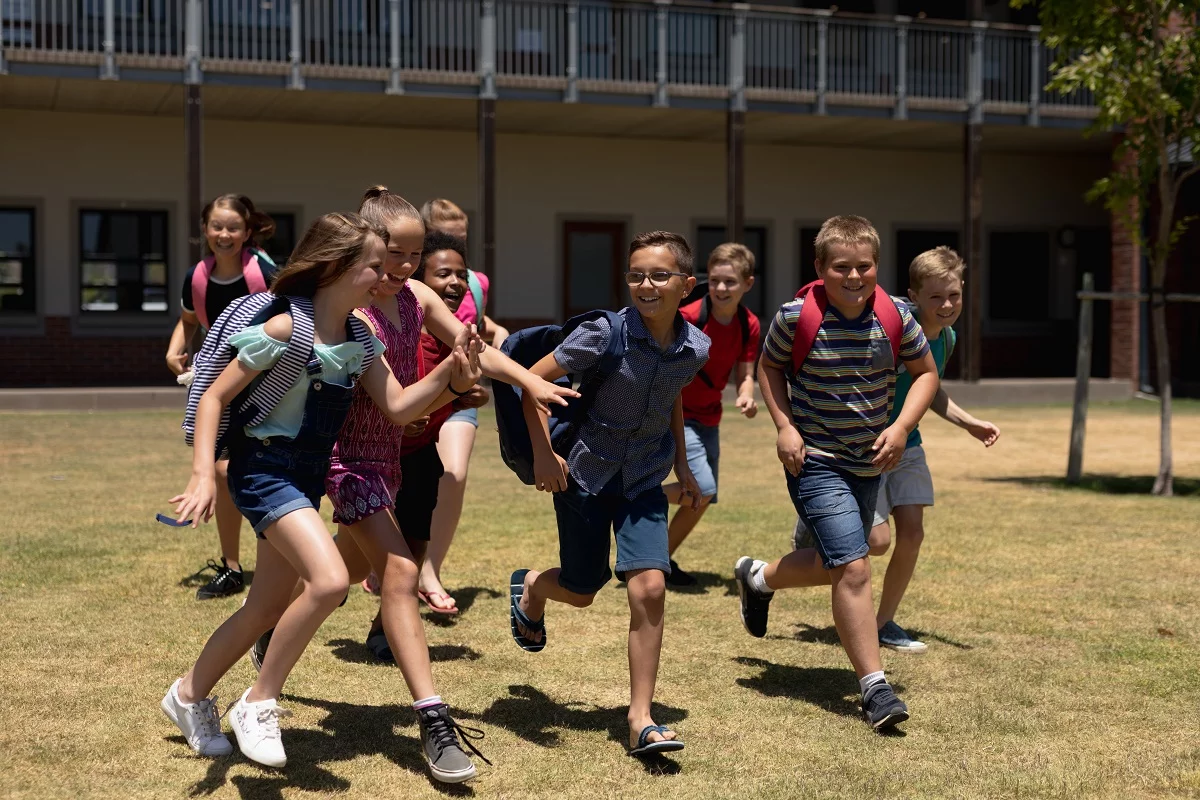 Education in Warsaw in Ukrainian language
Educational institutions that teach in Ukrainian are widely represented in many cities of Poland, and the capital of the state is no exception. Education in such schools is usually free, and you only need to pay for additional clubs. Their cost usually does not exceed 70 'zł per month.
Popular Warsaw schools where you can study in Ukrainian:
Materynka Education according to the standards of the Ministry of Education and Science of Ukraine.
Primary school No. 221, located at 42/44 Ogrodova Street.
XII Liceum Henryka Sienkiewicza.
Education in Warsaw in other languages
There are also fee-paying educational institutions of international standard in the capital, where they teach in English, French and German.
English:

International American School at ul. Dembego, 18. The cost of 1 year ranges from 8,600-12,300 €. Graduates receive 3 certificates: Polish, American and international.
British school at 15 Limanowskiego. Education according to the UK programme. Depending on the class, one year costs around 17,200-19,400 €.

French:

Le Lycée français de Varsovie located at Konstancińska 13, combines a kindergarten, a school and a college, whose graduates receive an international bachelor's degree. Education corresponds to the French programme. The cost of one year in a junior school is about 4,800 euros per year, in a secondary school — about 6,900 euros per year, the registration fee is 443 euros.

German and Polish:

Willy Brandt School, located at Św. Urszuli Ledóchowskiej, 3. Children study in Polish and German. The cost of one year is about 5,600 €. The registration fee for the international branch is 466 €, for the German branch — 1400 €.

Polish:

School Together, address: ul. Kępna 17a lok. 1. Field trips, summer camps and a conversation club speed up the acquisition of the Polish language. Graduates receive an international certificate. There are also intensive courses for teaching medical, business vocabulary, etc. Cost: 550-5,580 'zł, private lessons cost 100 'zł per hour.
Szkoła policealna (adult education)
Adults, including foreigners, study in Warsaw's szkoła policealna. The programme involves a major for 1-2 years, followed by employment in Poland.
To be admitted, you need to have a certificate of secondary education from any country. Exams are not necessary, there are no age restrictions, a beginner's command of the Polish language is enough. Shifts can be full-time, evening, or in the format of a weekend school.
---
Note: students of policealna schools receive a Karta Pobytu, which gives them the right to temporarily reside in Poland.
---
Education is free, but absenteeism is subject to fines up to the closure of the visa to Poland.
Networks of policealna schools in Warsaw: Cosinus, ZAK, GoWork, Nova, BLUE Education, Logos and others. In these educational institutions, you can study for a wide range of professions — from a system administrator and a pastry chef to an accountant and a dental technician.
As you can see, immigrants and their families have many opportunities to get education in Poland and Warsaw, even free of charge. A well-chosen school accelerates the assimilation process and makes it more comfortable for both children and adults.
Photo: Envato