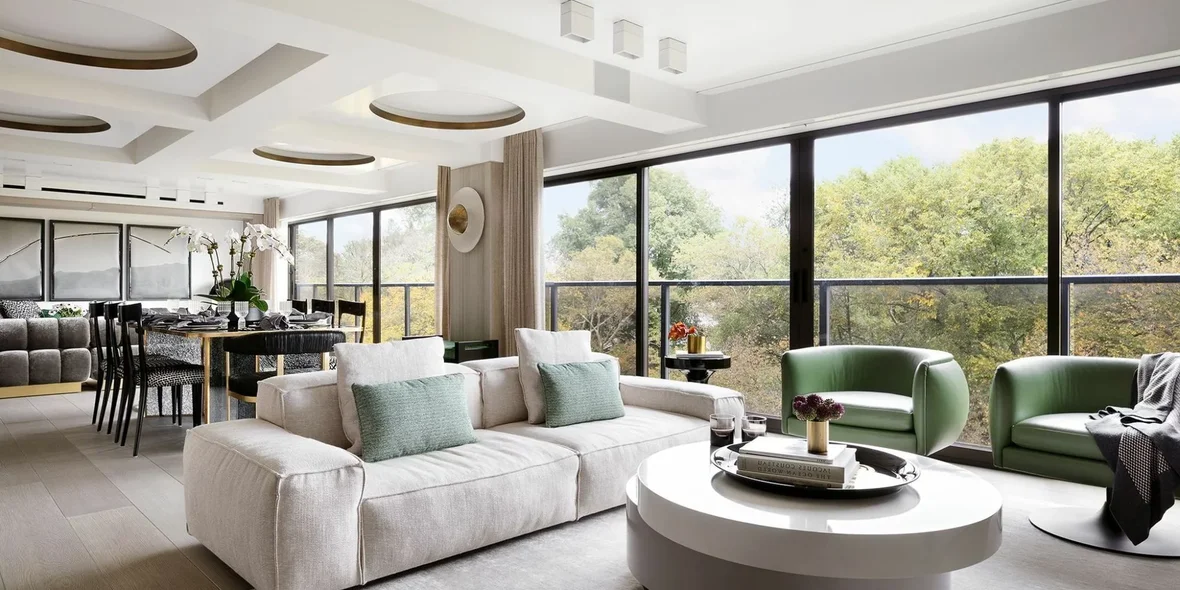 Interior fashion trends 2021: how to make your home lovely, comfortable and modern
---
Life and the world around us are constantly changing. The emergence of covid-19 and restrictions caused by the pandemic significantly accelerated the transformation processes forcing people to adapt to new and mainstream trends as quickly as possible.
The changes have affected everything, including interior design. Many people started to work remotely and realized that the design of their apartment or house doesn't always provide a conducive atmosphere for working and studying, and sometimes just makes us tired of the abundance of bright colours, small trinkets and catchy decor. Forced to give up going to offices, cafes and restaurants, gyms, clubs and park areas, residents of cosmopolitan cities and small towns seriously started to think about the ways of making their apartments as comfortable, convenient and functional as possible for the permanent stay of all family members.
TOP 5 interior styles of 2021
A lot of free space has become the main requirement for residential housing in 2021. This requirement mostly complies with the following style directions:
Scandinavian;
Minimalism;
High-tech;
Eclecticism;
Eco-friendly.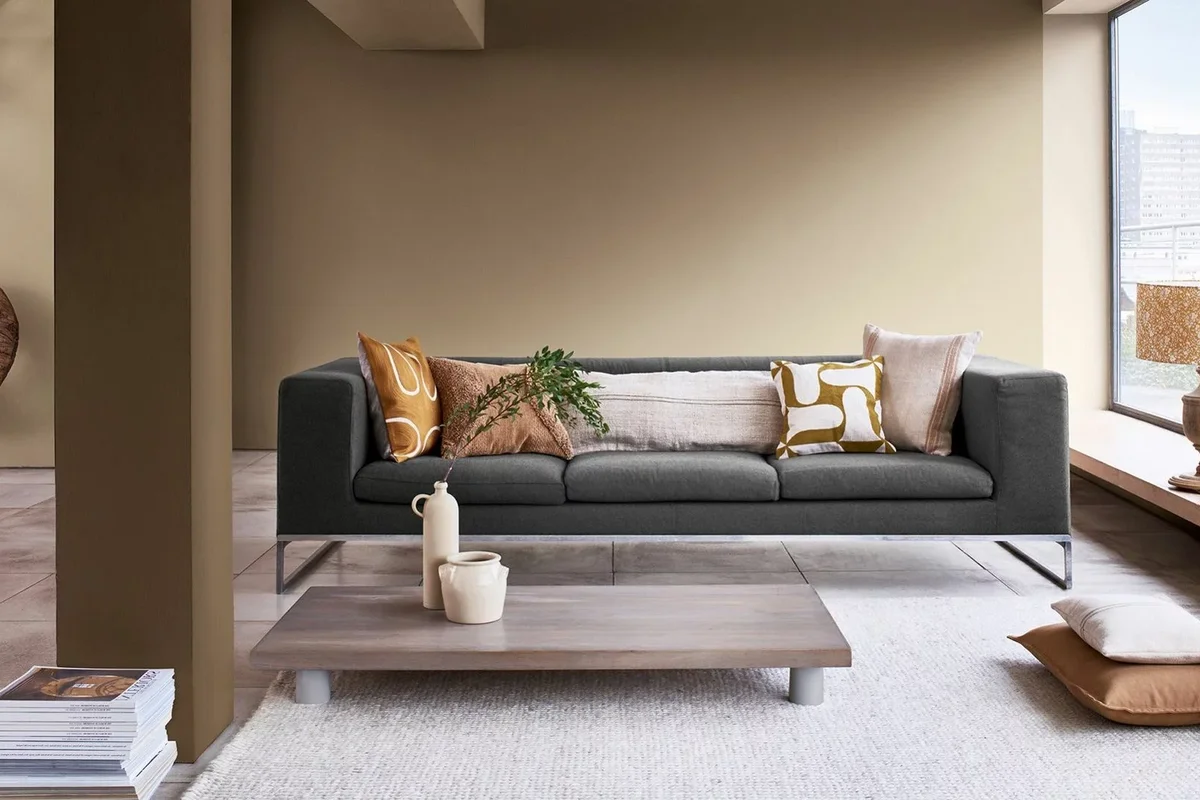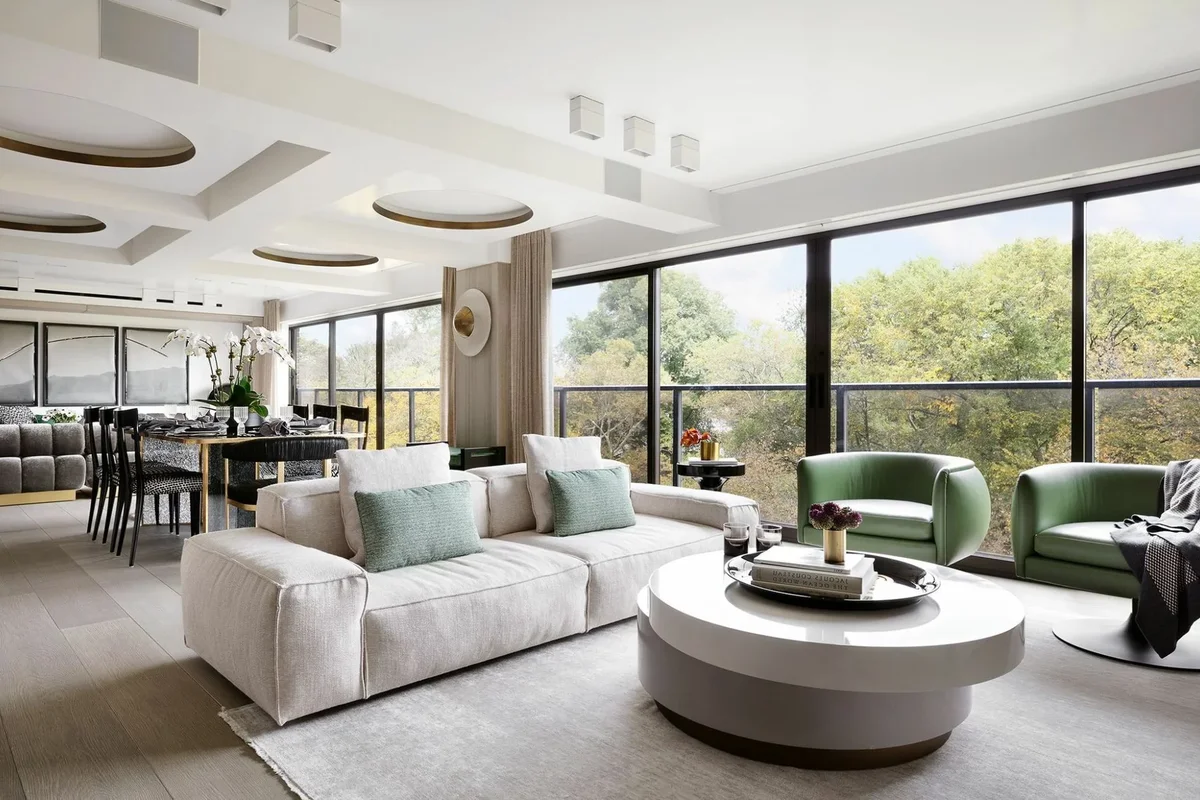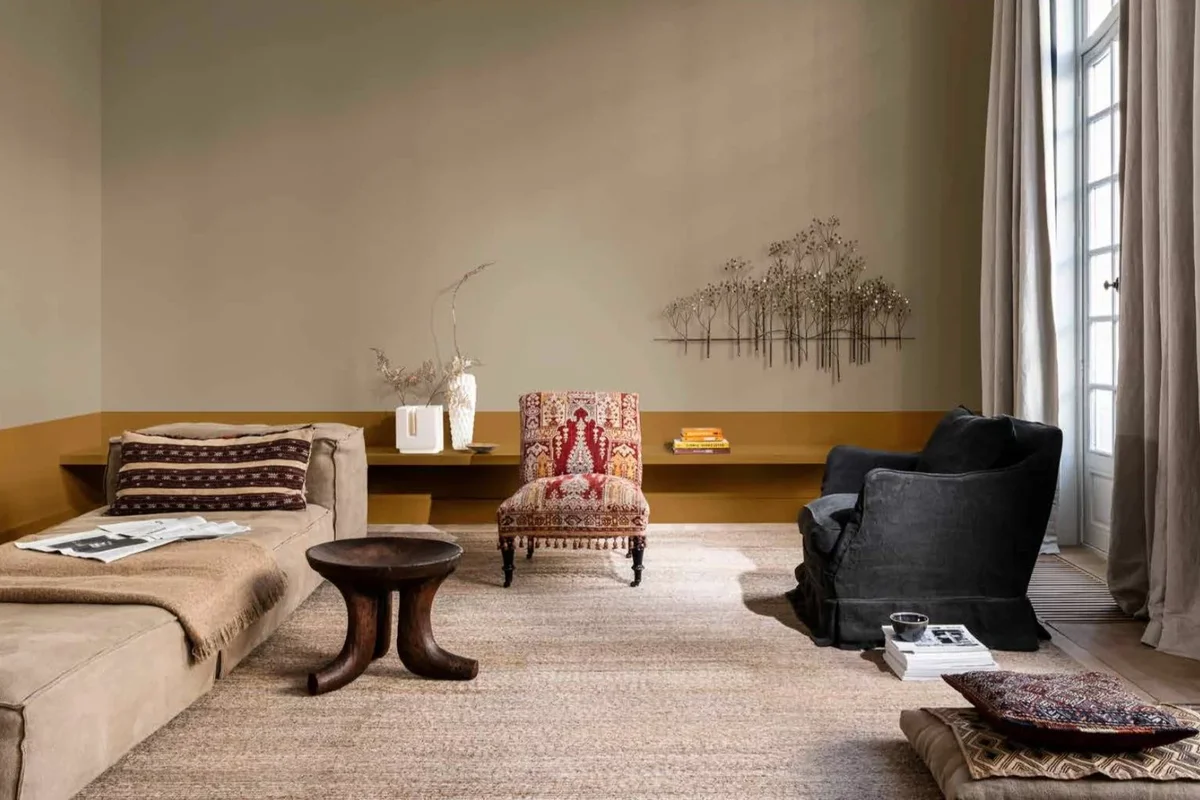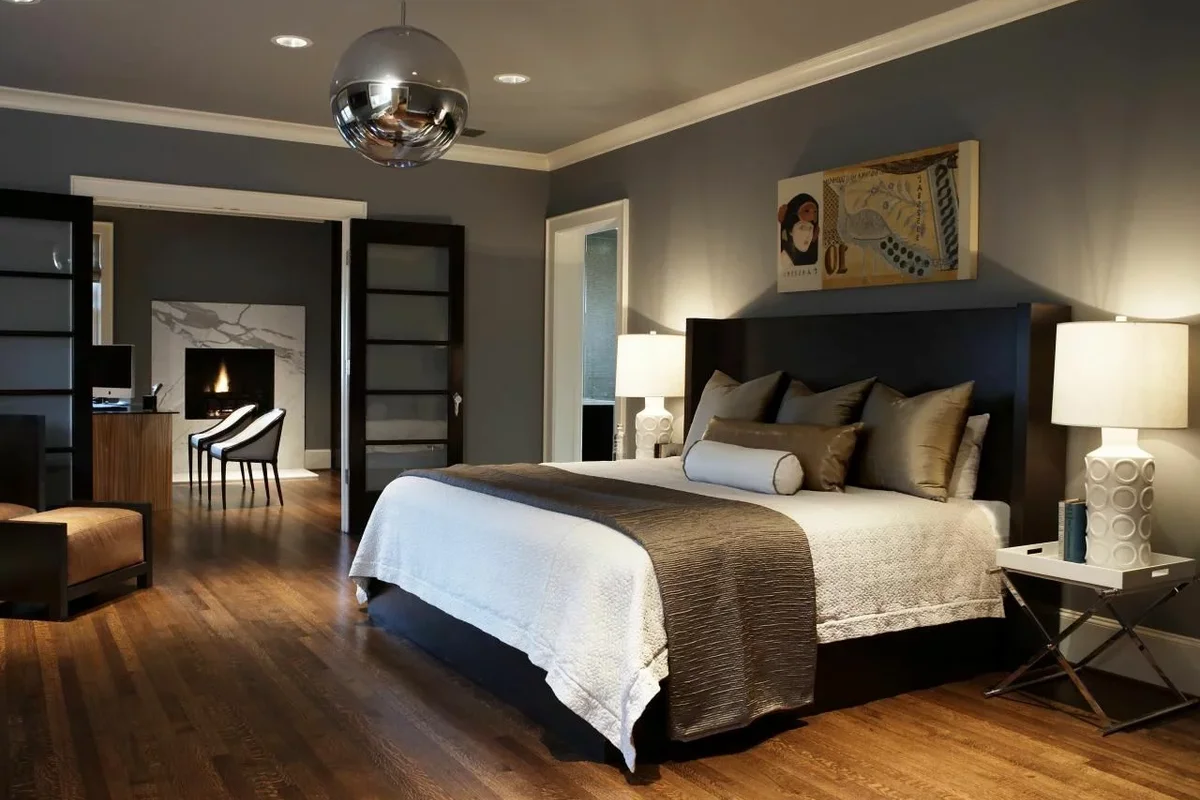 These interior designs are used not only for spacious apartments but also in small apartments in old buildings. The harmonious combination of furniture and decor, functionality and the absence of unnecessary items will make it comfortable and pleasant for both adults and children to spend time in the room.
Trendy color scheme
It's not the first year that natural shades have been on trend. The pandemic has only boosted its popularity. People began to spend a lot more time at home and juicy colours at some point began to be annoying. Taking this point into account, the designers suggested using the following tones for the background colours:
beige — in cold and warm colours it is associated with relaxation and coziness;
white — emphasizes cleanliness and sterility, evokes a sense of security, visually increases the space making the room more extensive and brighter;
green — symbolizes well-being and unity with nature;
pink (unobtrusive pastel and dusty shades) — comforts, gives serenity and lightness, perfect for daydreaming;
warm grey — gives a sense of stability, contributes to making compromise decisions.
Rich shades of golden brown, sunny yellow, amethyst, coral and deep blue are equally popular. They do not suppress you with their brightness, instead they lift your mood and help strengthen positive thinking.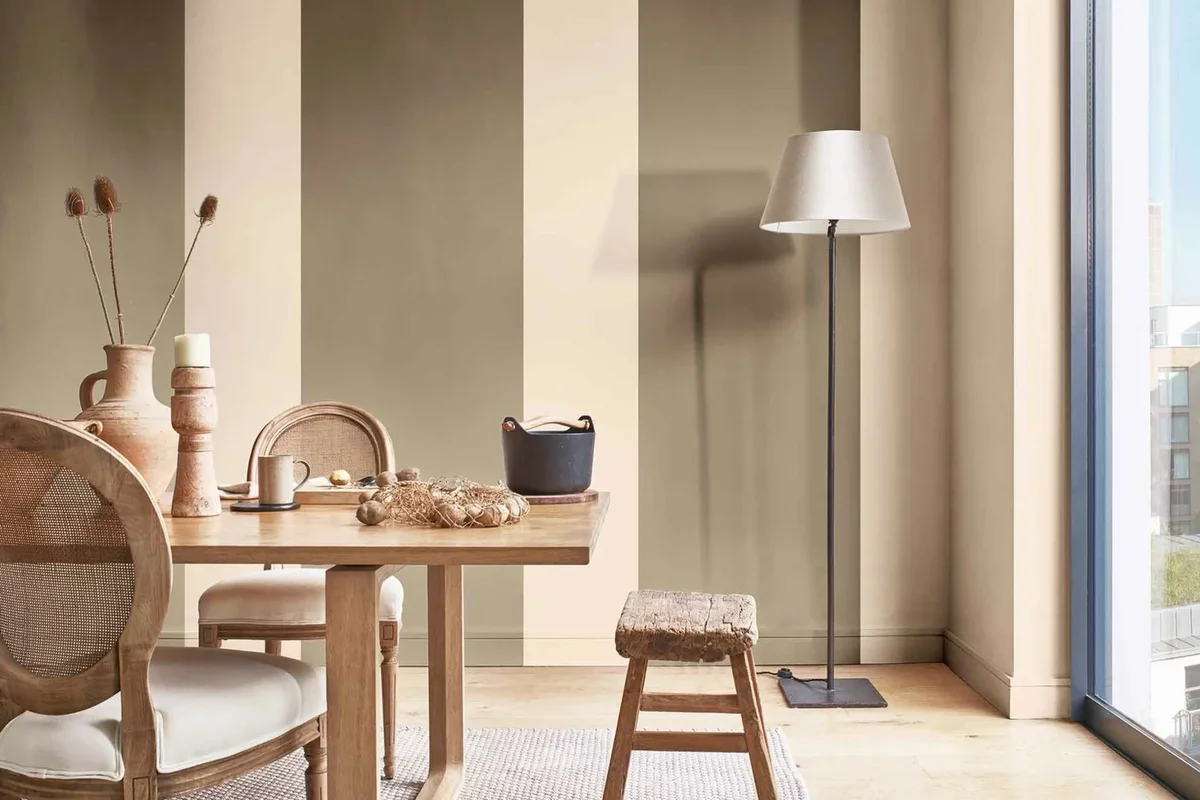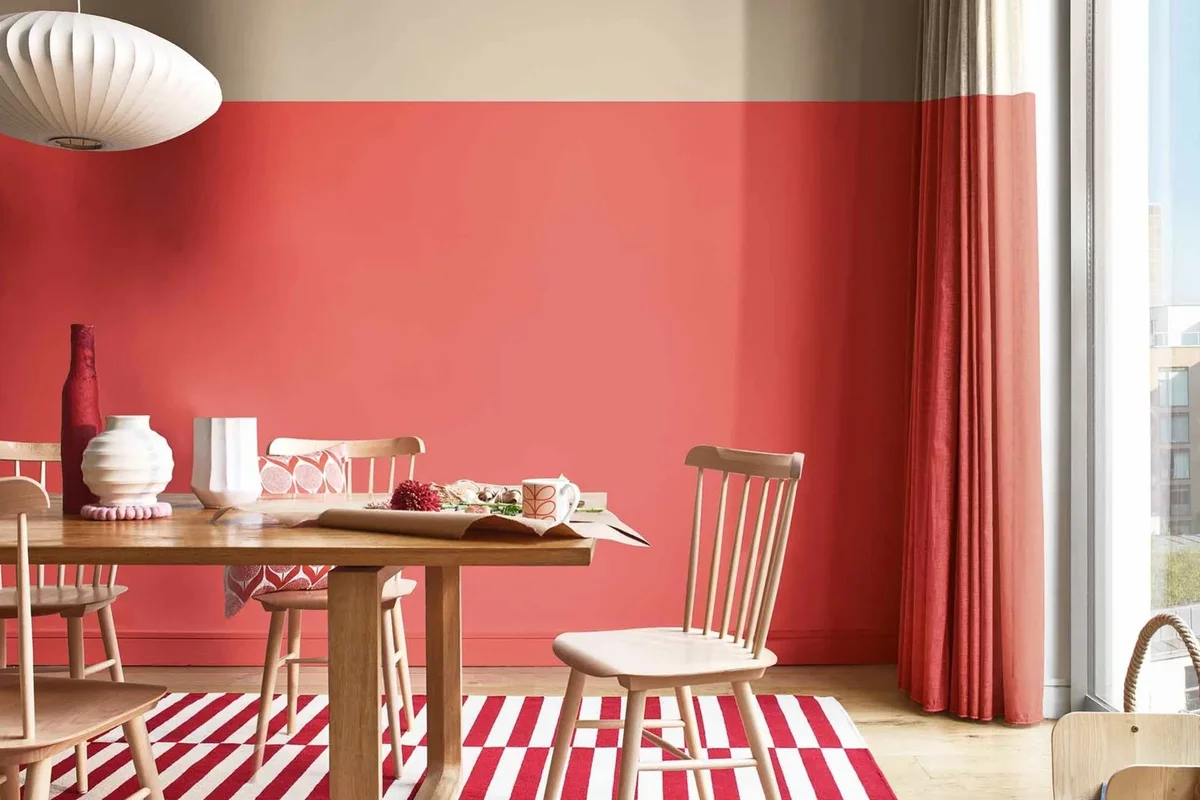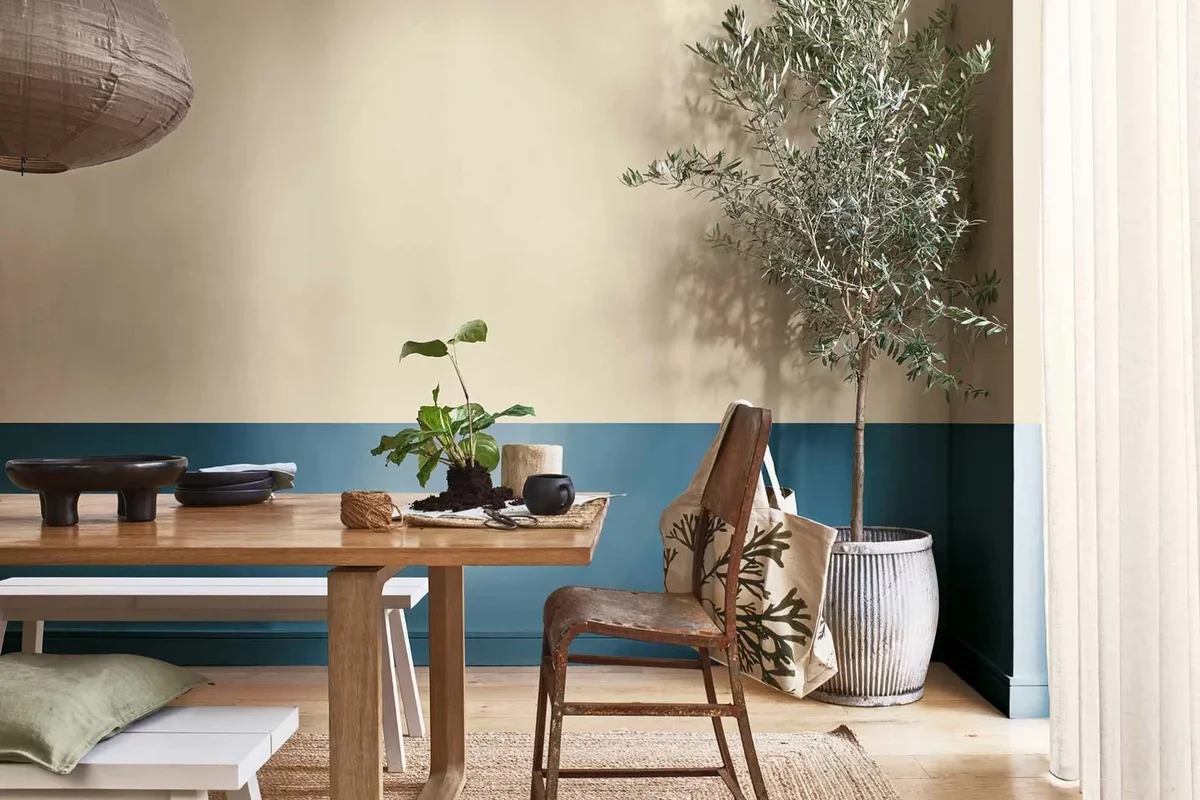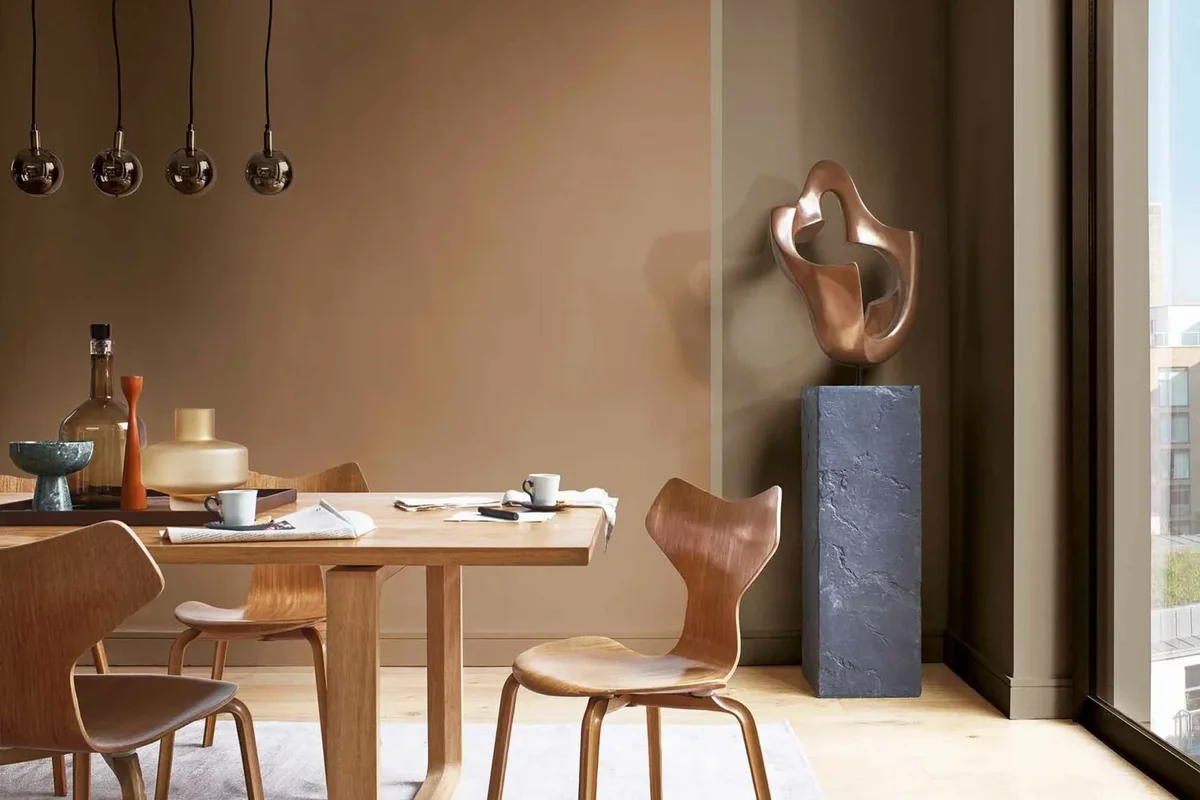 All of the colours mentioned above are suitable for wall tinting or other large-scale areas in residential areas, they are well combined with apses, alcoves and portals, highlighted with brighter, but unobtrusive colours. Sharp contrasts are no longer accepted. The transition from a calm tone to a rich one should be soft and blurry.
How to create a cozy workplace
Quarantine restrictions raised the problem of creating working and training places at home. This didn't disturb the owners of housing with a vast floor area. They simply provided each family member with a separate room.
For people living in studios or small 1 or 2 room apartments, the designers recommended paying attention to separating their home into different areas. This technique allows you to allocate a part of the room for a small home office with the help of such elements as:
glass panels;
decorative screens;
partitions;
smart lighting systems;
blackout curtains;
doors made of wood or other materials;
natural or artificial plants.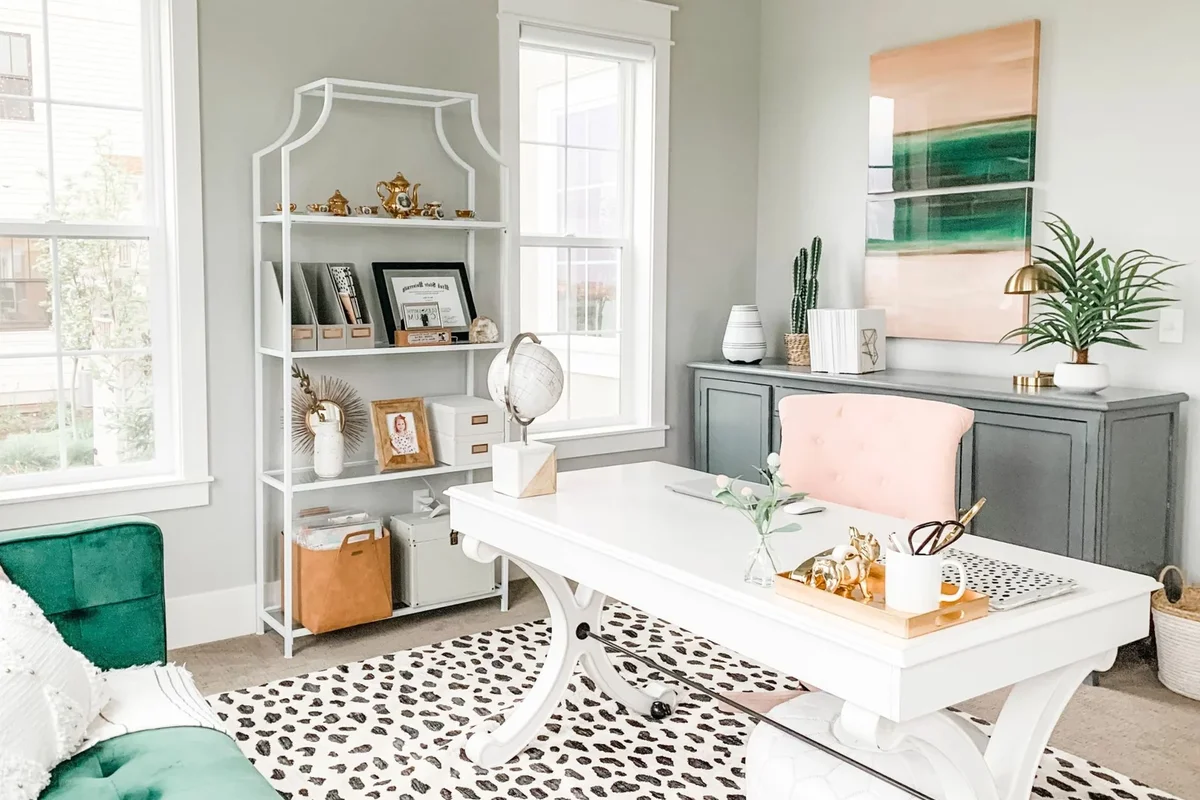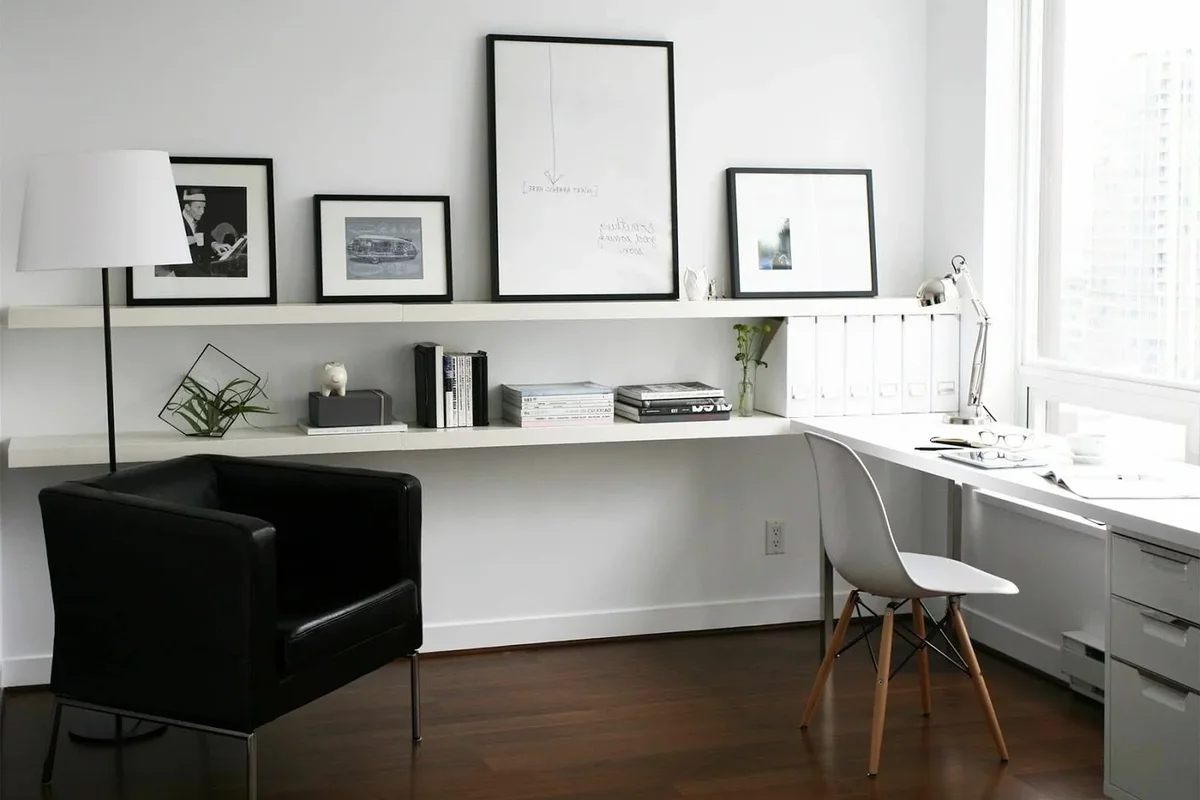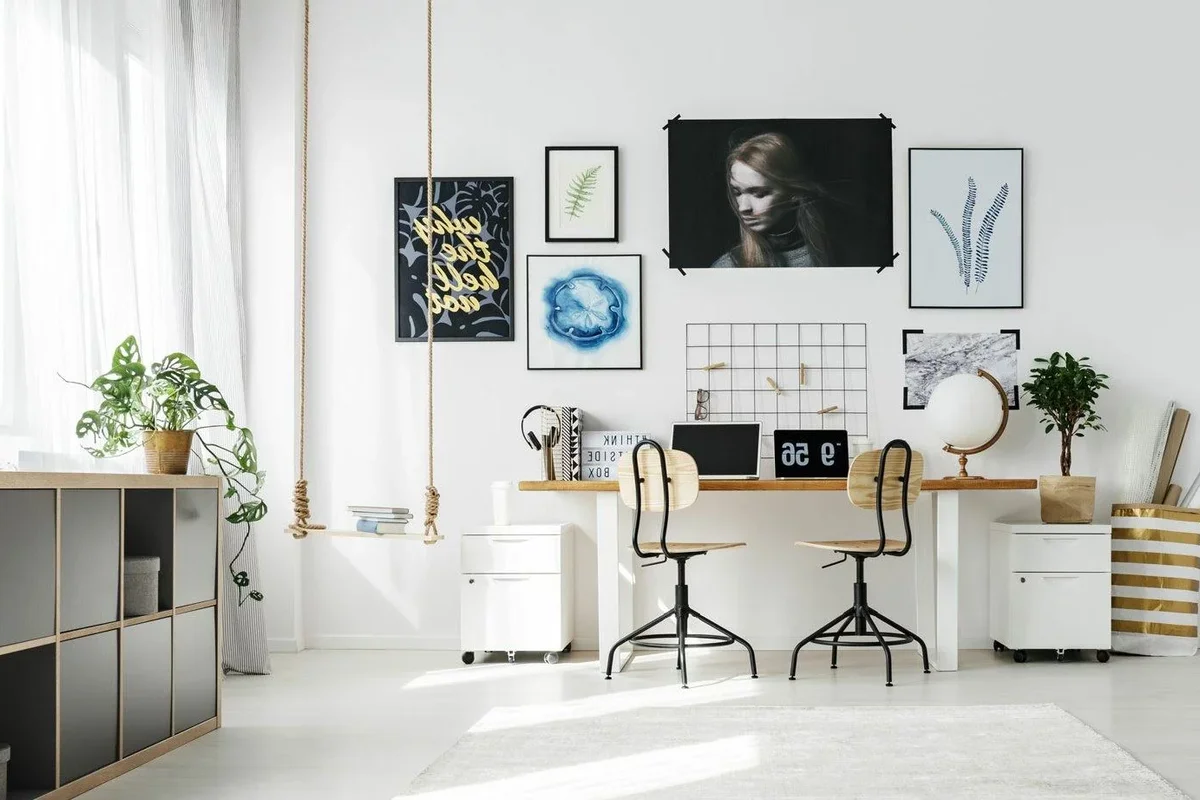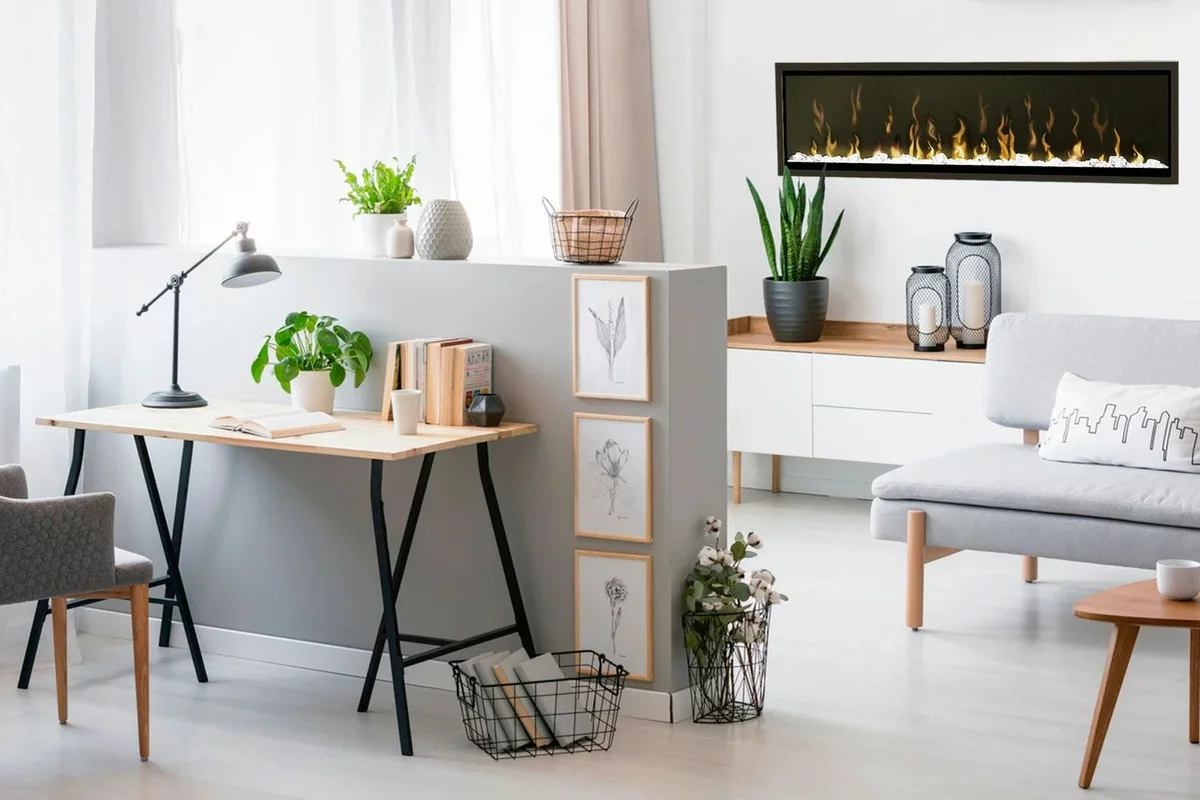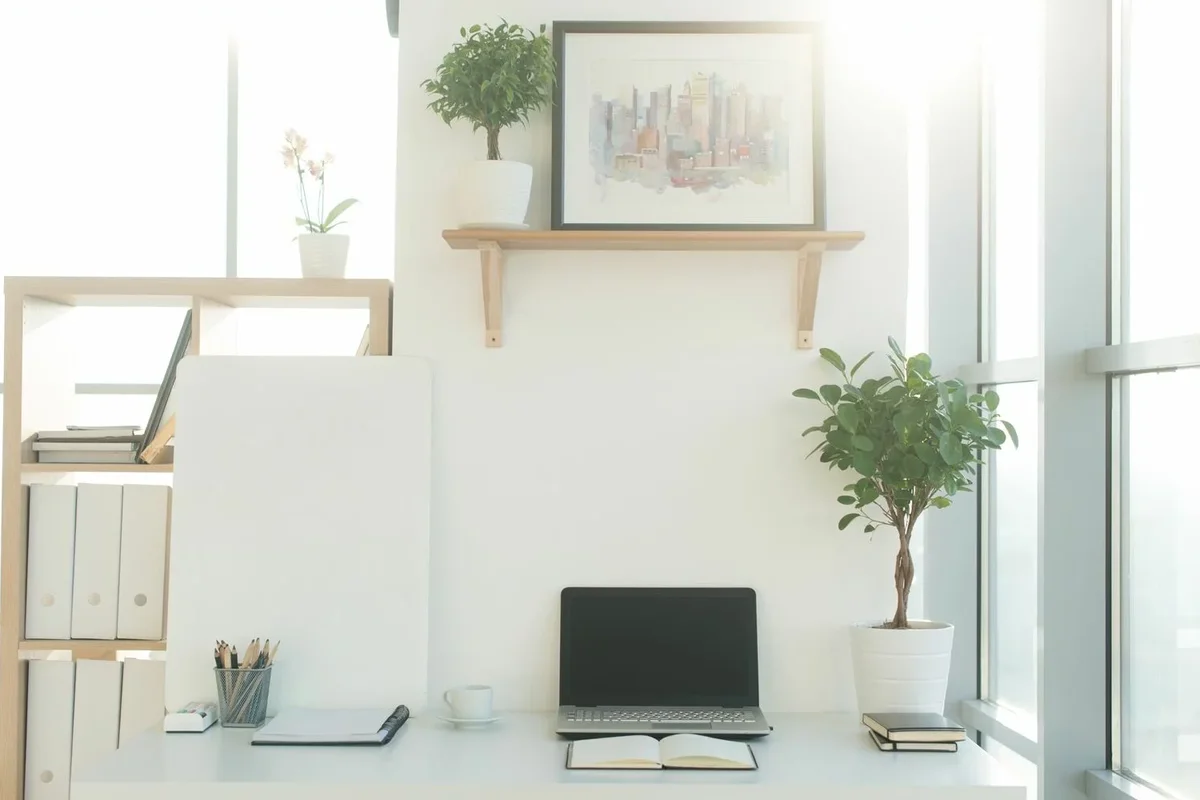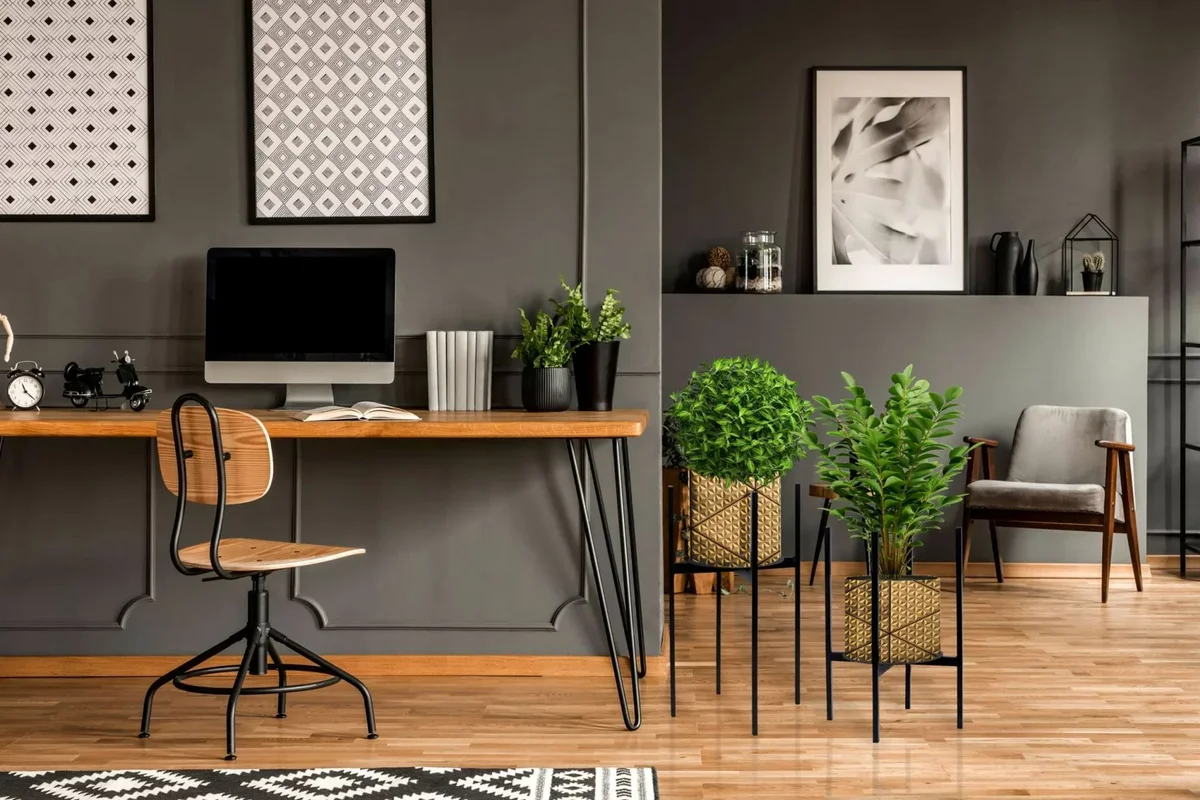 Also, interior specialists suggested using window sills in the living room or bedroom, free corners and niches, heat-insulated loggias, balconies or storerooms as places for studying or working, provided that high-quality lighting is arranged.
If a person's work requires communication via Skype, if he or she participates in online conferences, and receives video calls from colleagues and superiors, they should ensure that the office area is clean and tidy. Scattered personal effects, children's toys and small things that are not related to work distract attention and do not allow you to focus. In addition, the mess hampers the reputation of the employees and raises doubts about their competence and professionalism.
To avoid these issues, you should make use of built-in or hanging shelves, closets and bedside tables. They can hide various items that are appropriate at home but incompatible with the business environment.
Natural materials are still popular
The fashion for using natural materials in the interior will remain in 2021. For interior decoration, solid wood with a pronounced texture, veneer sheets, rattan, bamboo, rubber and cork oak will continue to be used. Ceramic, porcelain and earthenware decorative elements, textured additions made of chrome and brushed metal, glass, leather, silk, cotton and wool will be in demand.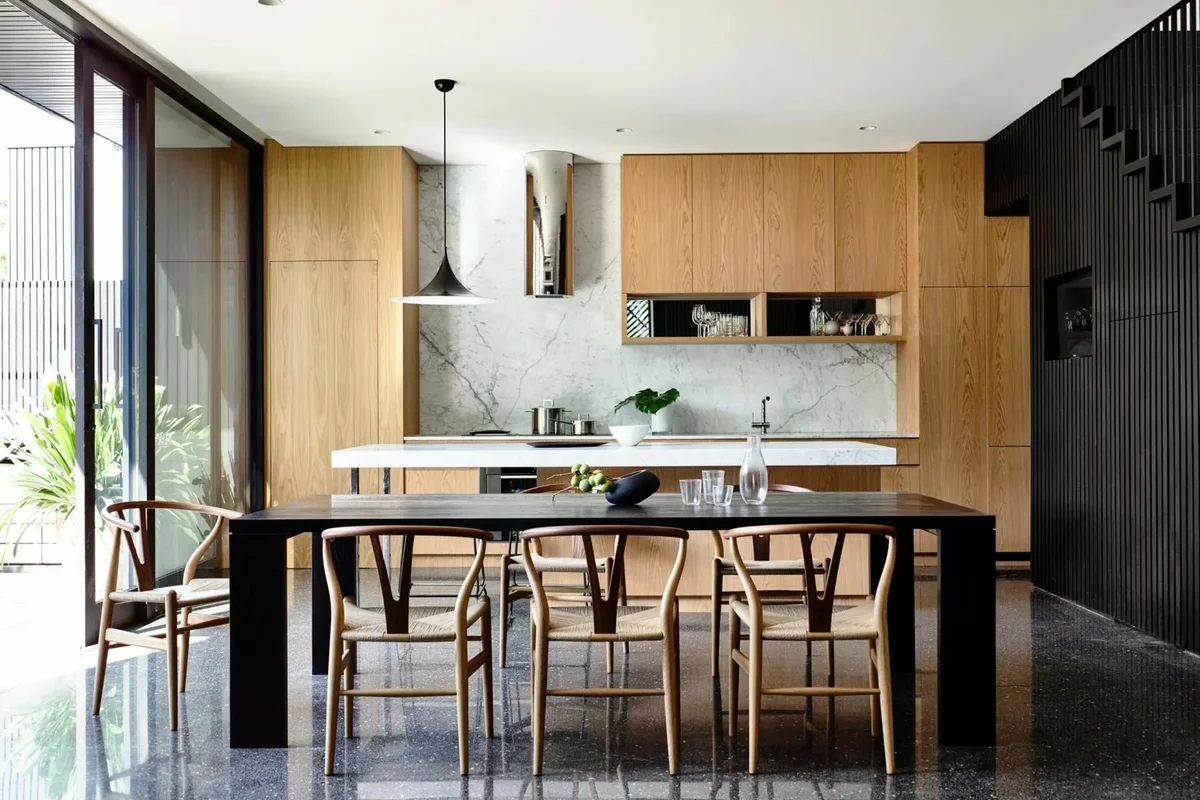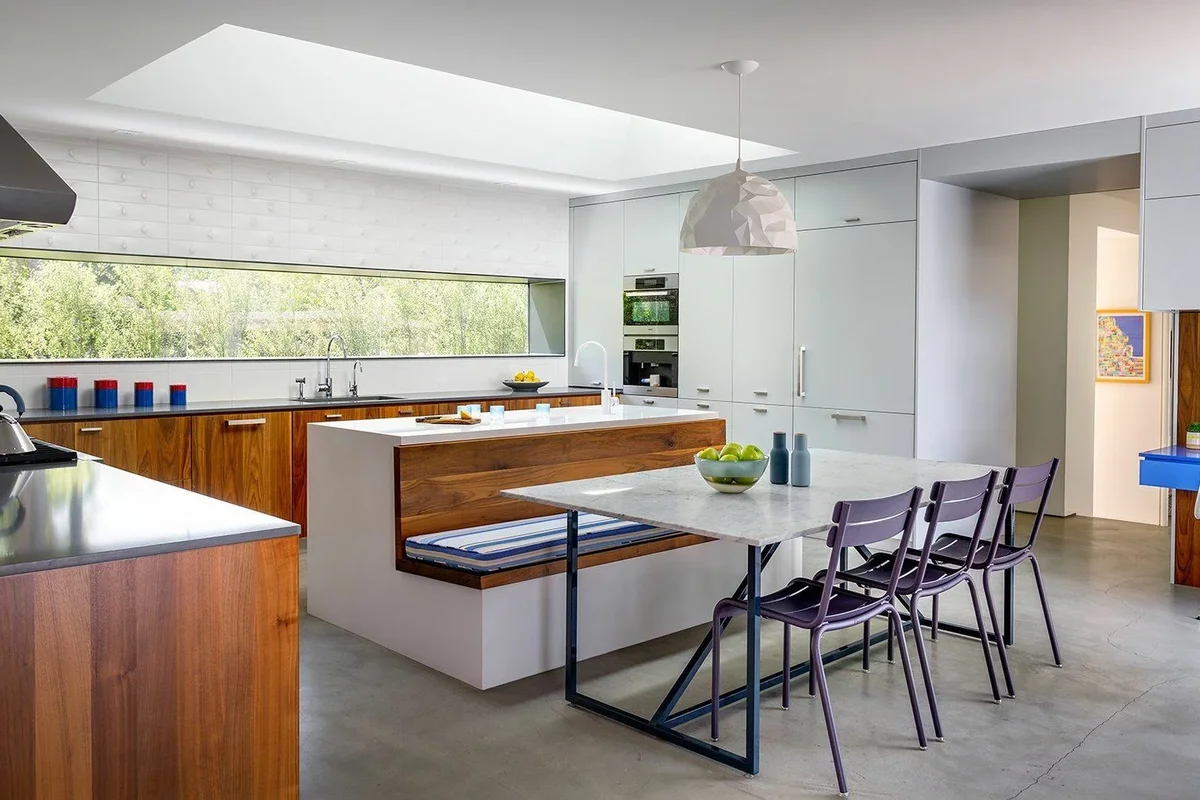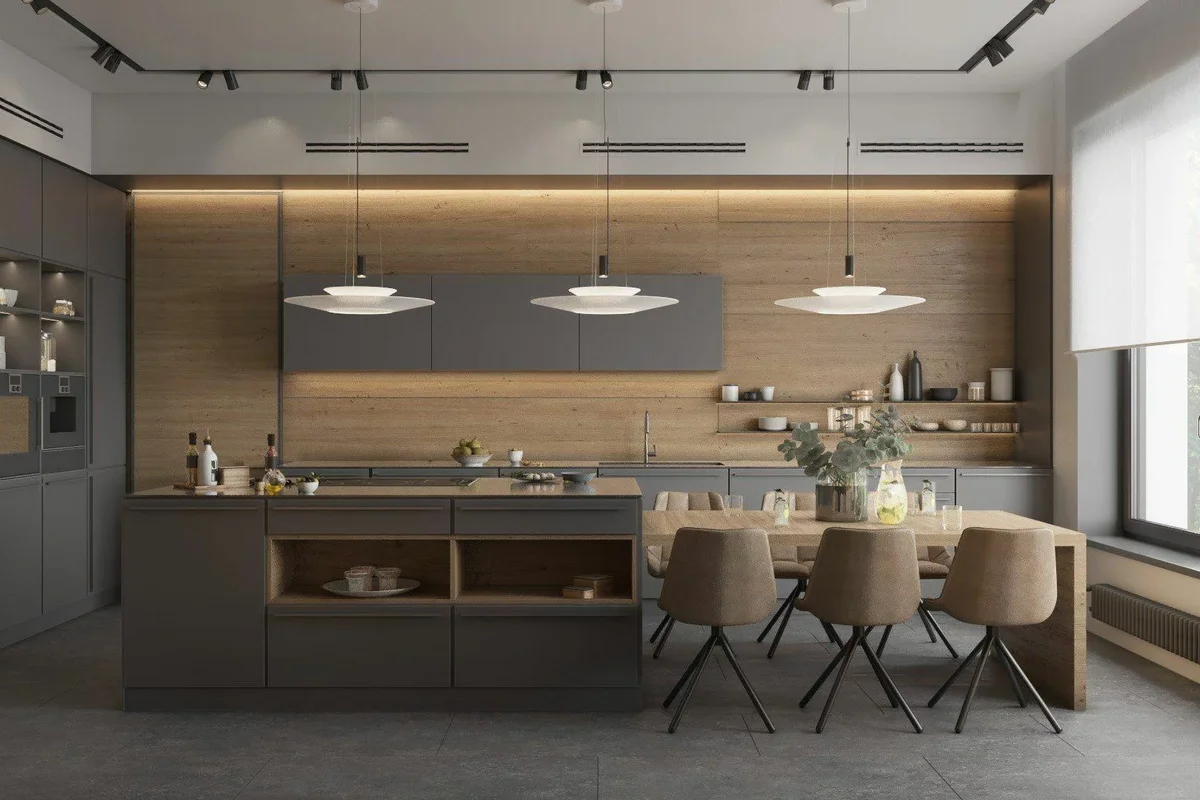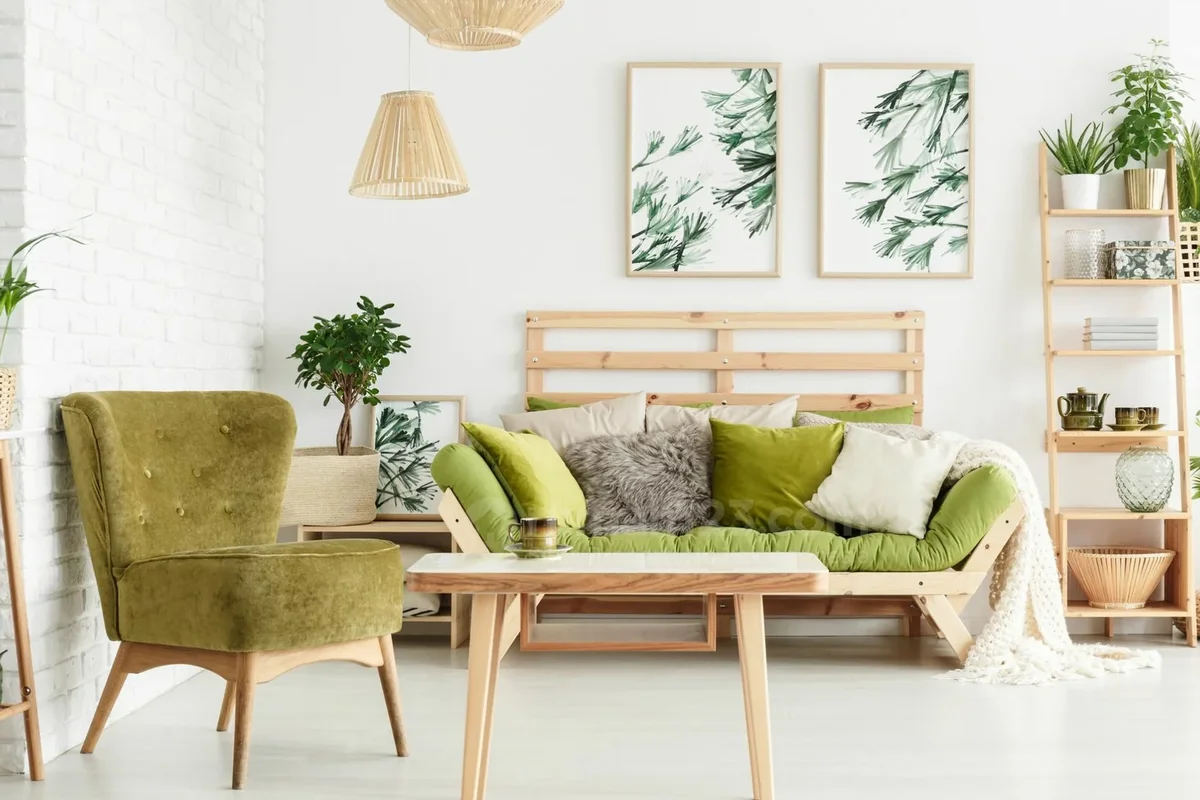 Shapes and lines of modern interiors
Pretty harsh living conditions and constant restrictions, which have become the modern norm due to the pandemic, professional designers recommend offsetting all that with softer lines of architectural solutions, streamlined forms of furniture and the absence of sharp corners in the decor elements. Sofas, chairs and closets of straight designs are replaced by cozy rounded pouffes, deep armchairs and shelves with rounded edges. The same trend can be traced in the new collections of lighting fixtures and mirrors of famous interior brands.
Urban jungle in every apartment
Home greening is gaining global popularity. According to the observations of scientists, people experience forced isolation easier being surrounded by indoor flowers and plants. Caring for ficus trees, pelargoniums and chlorophytes is no longer the work of housewives and caring grandmothers, but a common pastime for everyone. The movement has already received the names «urban jungle» or «plant parenting». The trend is actively becoming more popular among schoolchildren, students, top models, managers, sellers, travel agents and office workers. Potted greens improve the microclimate in residential areas, purify the air and boost your mood even under the most severe restrictions.