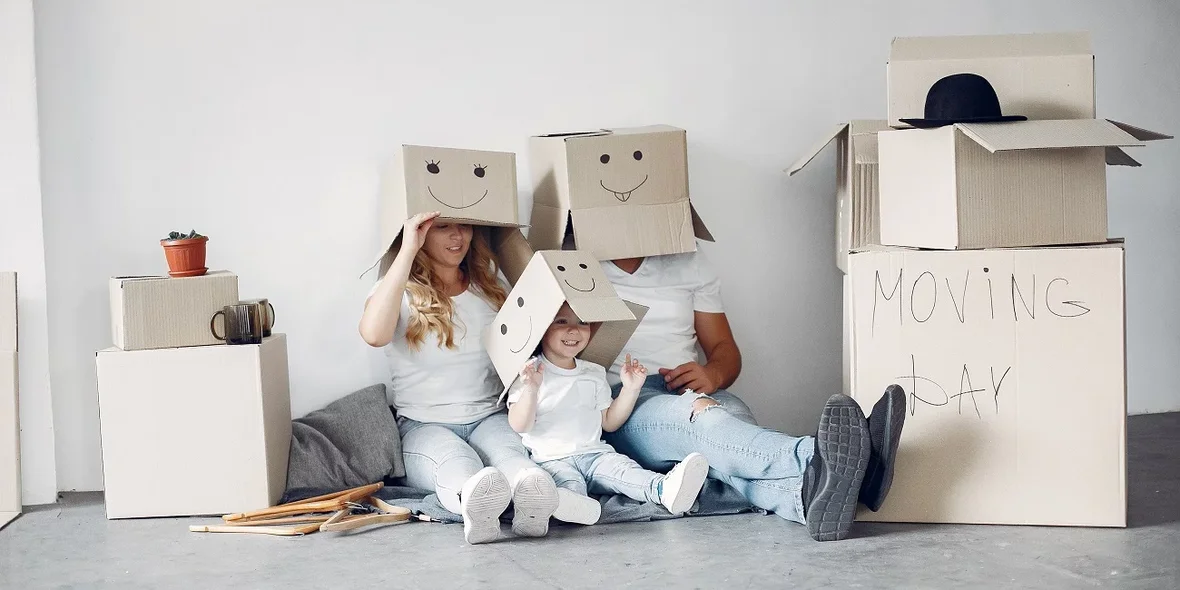 How to design a children's room? Interior Design Tips
---
Children's room is a place for playing games, studying and having a rest. It is a place where a child develops and grows. The room's design is an important component of the baby's upbringing. The children's room design used to be approached formally, but today the situation has changed.
How should a child's room be like?
When starting to think about the interior for a children's room, some parents seek inspiration on the Internet or in fashion magazines. But that is not the way you want to do it. When designing a room for a child, first of all, your ideas should come from their interests and needs. Only then you will be able to create a space in which your child will feel comfortable.
The design of a children's room should be:
interesting;
comfortable;
versatile;
safe.
Try to make the room's interior design look interesting for your son or daughter. It is better to choose it together with the child. They will tell you what style they like best and what elements they prefer.
It is very important that the room is not only beautiful and originally designed, but also provides the most comfortable experience for its little owner. Small children are very active, so it is crucial that the room is spacious enough. To save some space, you can buy transformer furniture.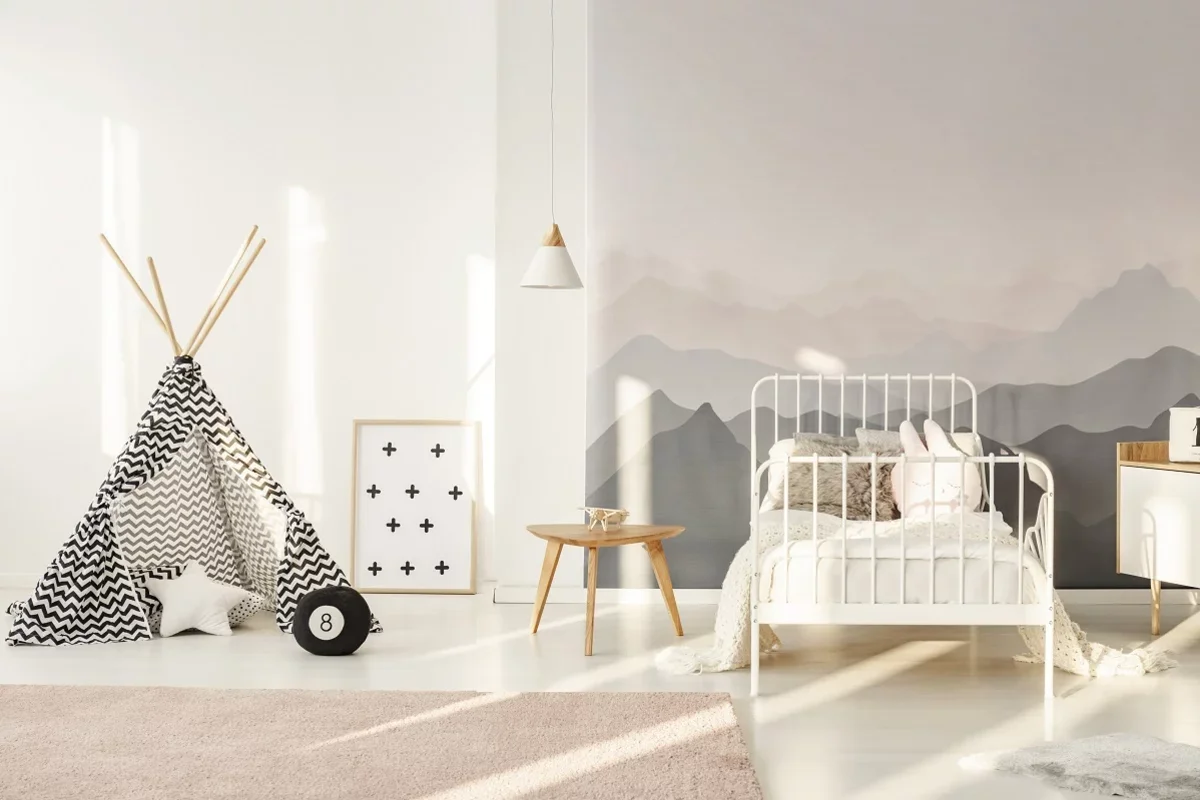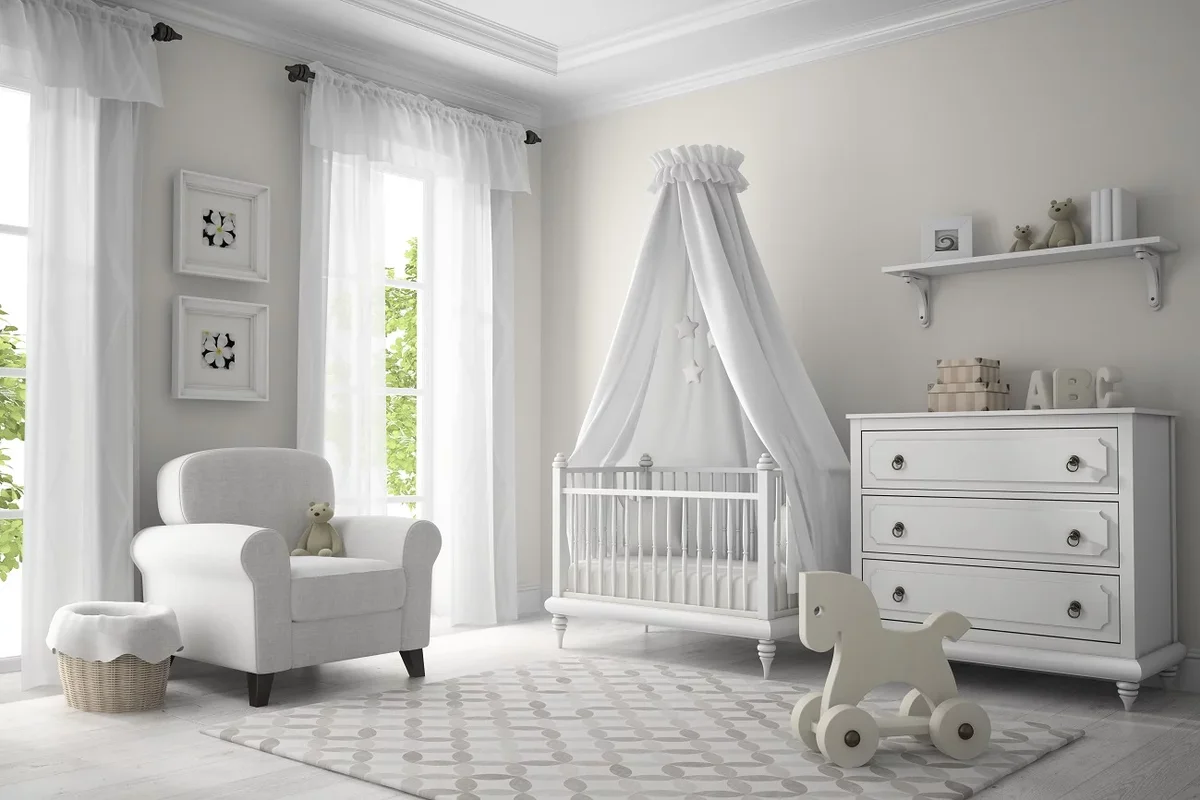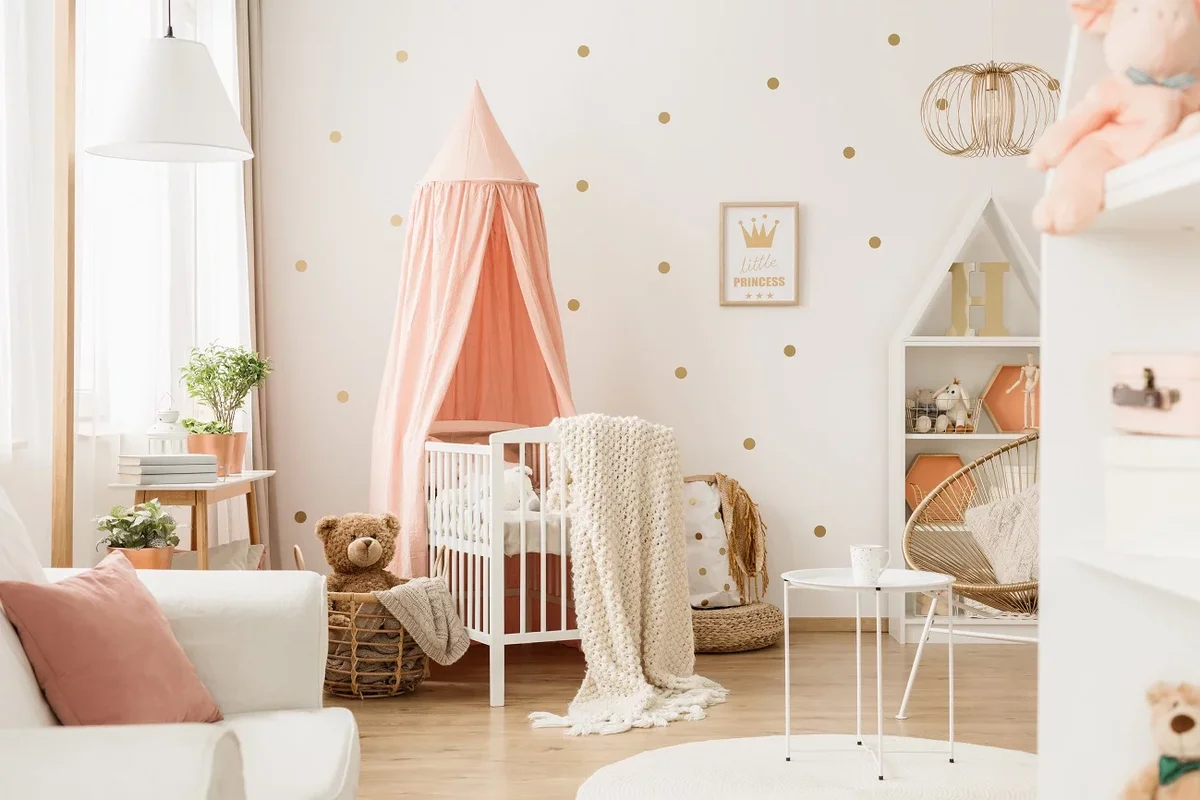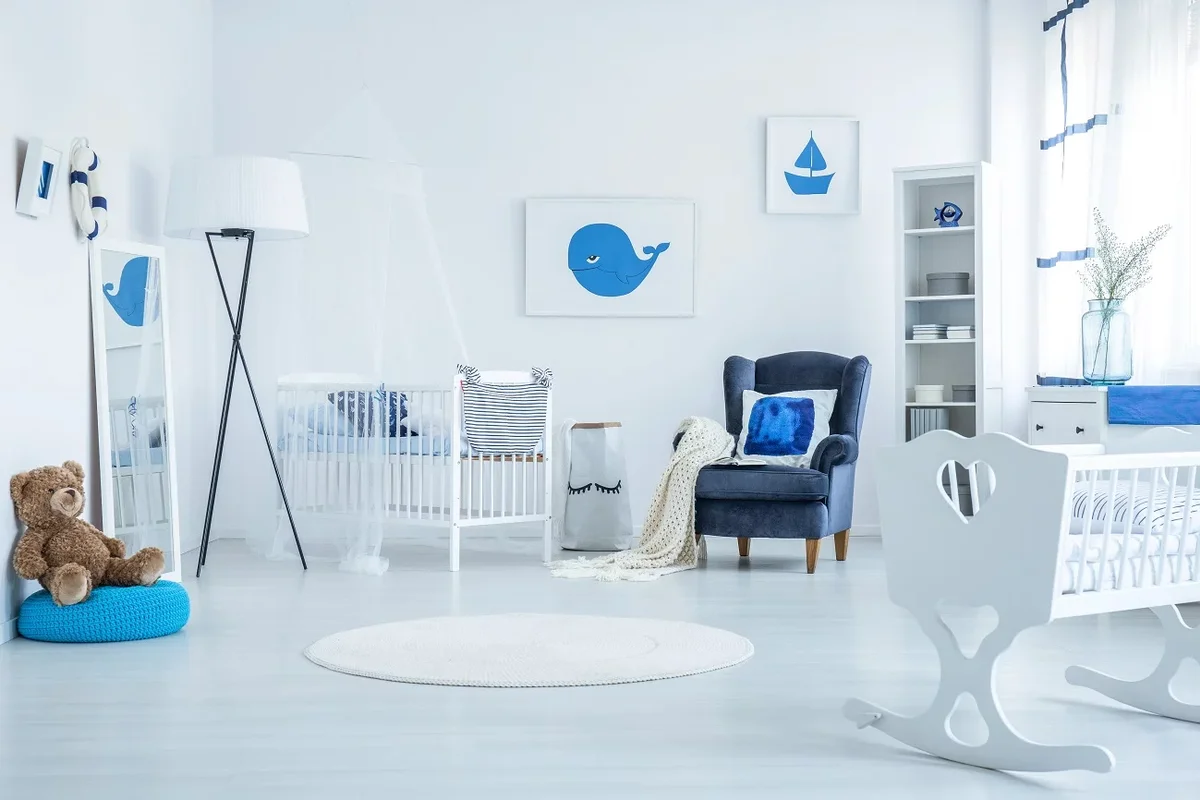 Another important point is a well-thought-out organization of places for storing things. The child should be comfortable to tidy up and find their things. This will help you teach them to keep the place clean.
Safety is also a vital aspect when designing a children's room. For finishing the walls, floor, ceiling, you should choose eco-friendly materials. Furniture and other interior elements must be made of environmentally friendly materials as well. They should not have any sharp corners and other details that can injure an actively playing child.
Special attention should be paid to the lighting in the room. It should be bright enough but comfortable for the eyes. In this case, the child will not experience eye strain while reading or doing homework.
According to psychologists, there must be a mirror in a child's room. It will fit seamlessly into the surrounding interior, helping the child to recognize himself and accelerate his development.
How to create an originally themed interior?
To come up with something unusual, you don't have to contact interior designers. Modern technologies allow us to independently create the most bizarre and originally themed interiors.
For wall decoration, choose beautiful wallpaper. It will help you create a fabulous magical world in which the child will be the main character. With the help of a variety of drywall structures, you can not only divide the space into zones but also design various interior items — built-in shelves, for example.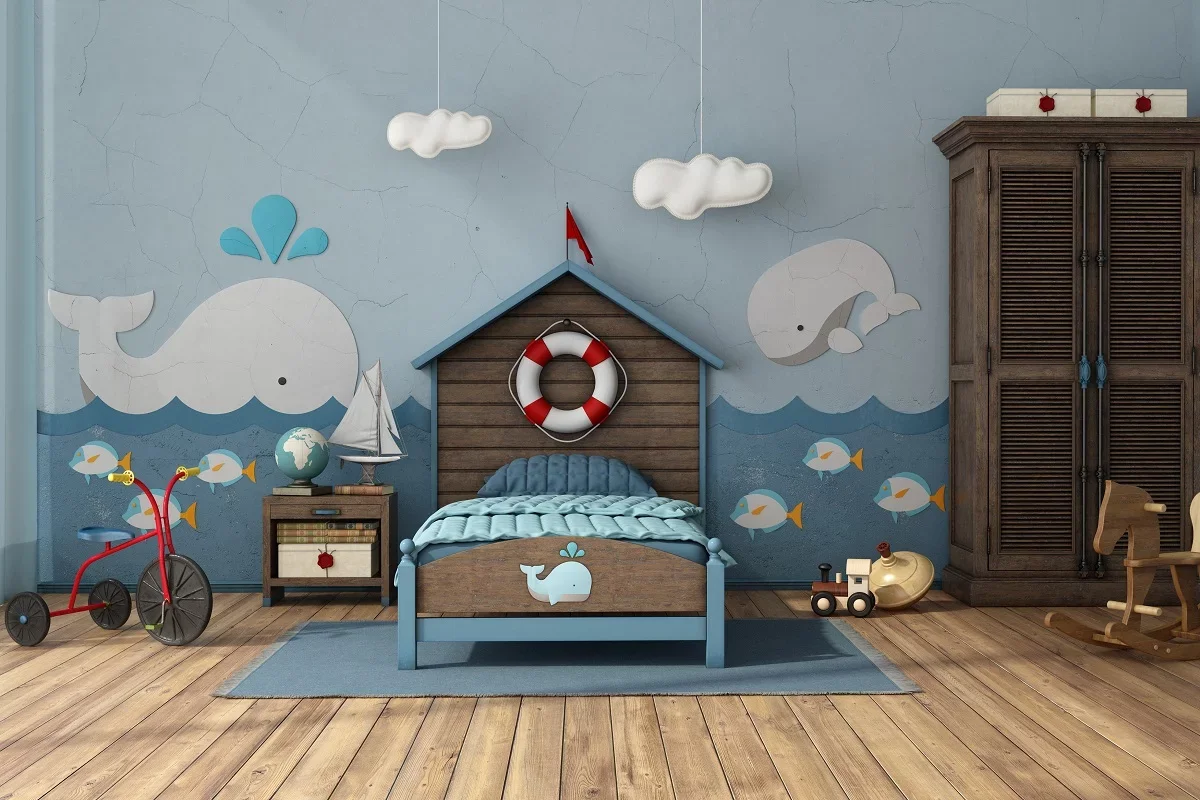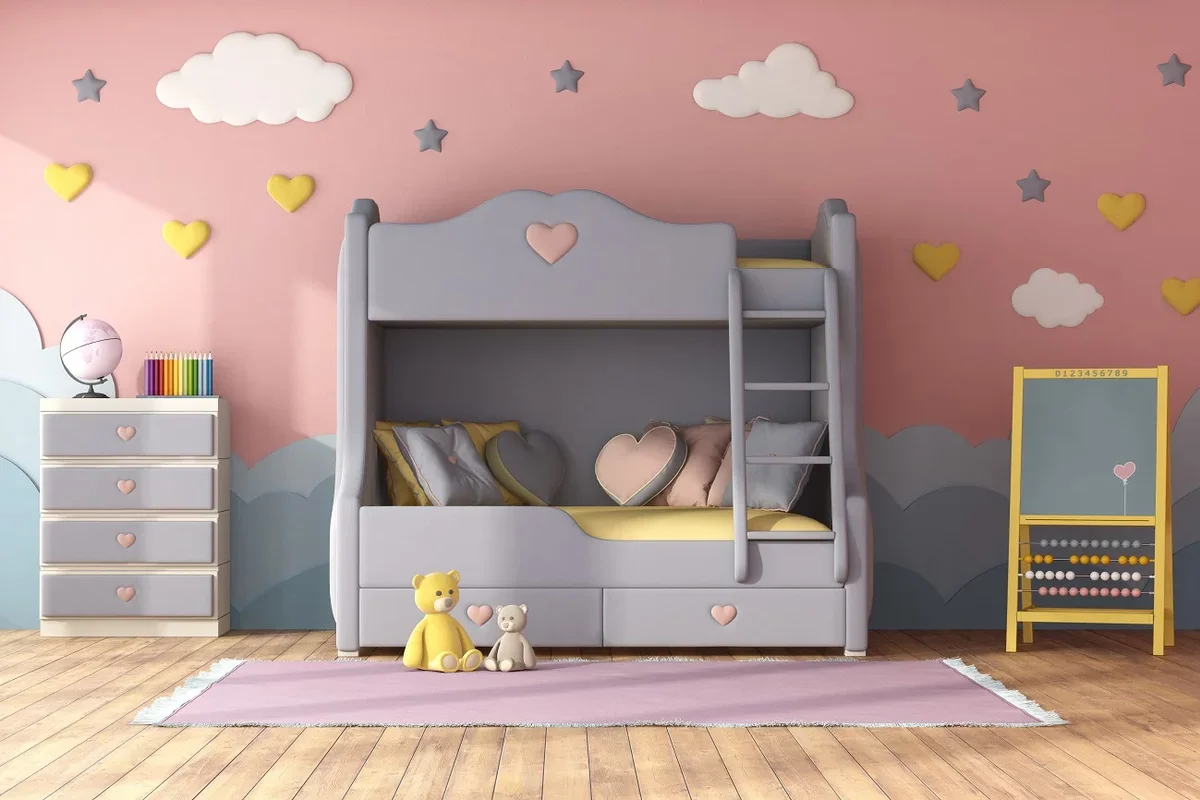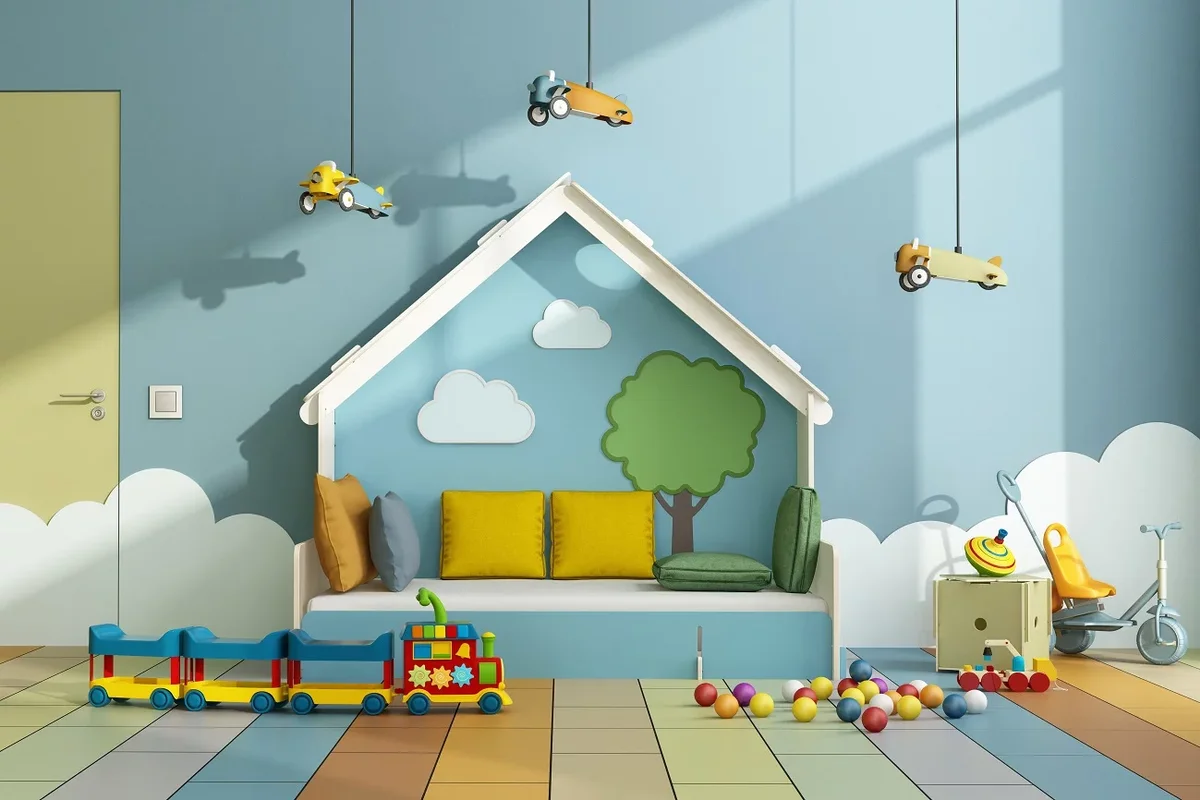 How do I choose an array of colors?
An array of colors is extremely important since it affects our mood and well-being. Give preference to calm, pastel tones that will not unnerve the child, but, on the contrary, will be able to calm him down.
The chosen colours will have an impact on your child's desires, mood, and efficiency. Experts recommend the following shades:
pink;
beige;
green;
blue;
warm yellow;
olive oil;
muted orange, etc.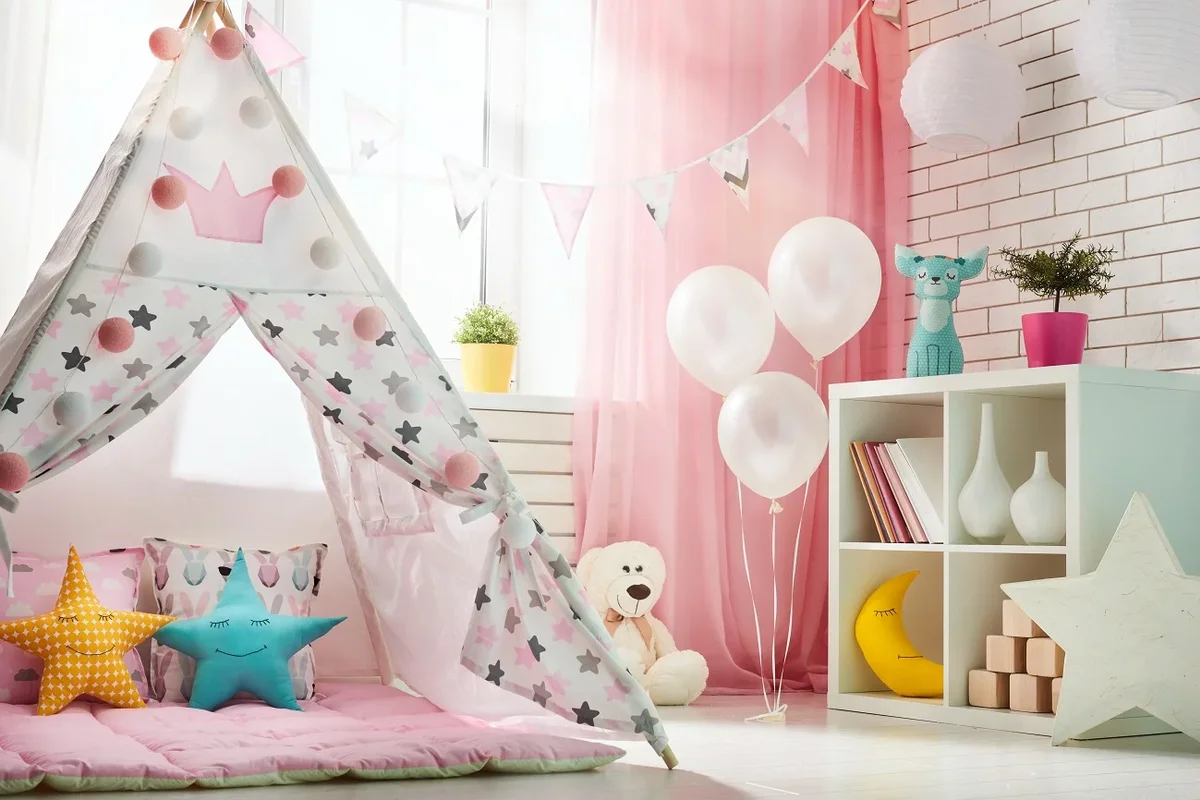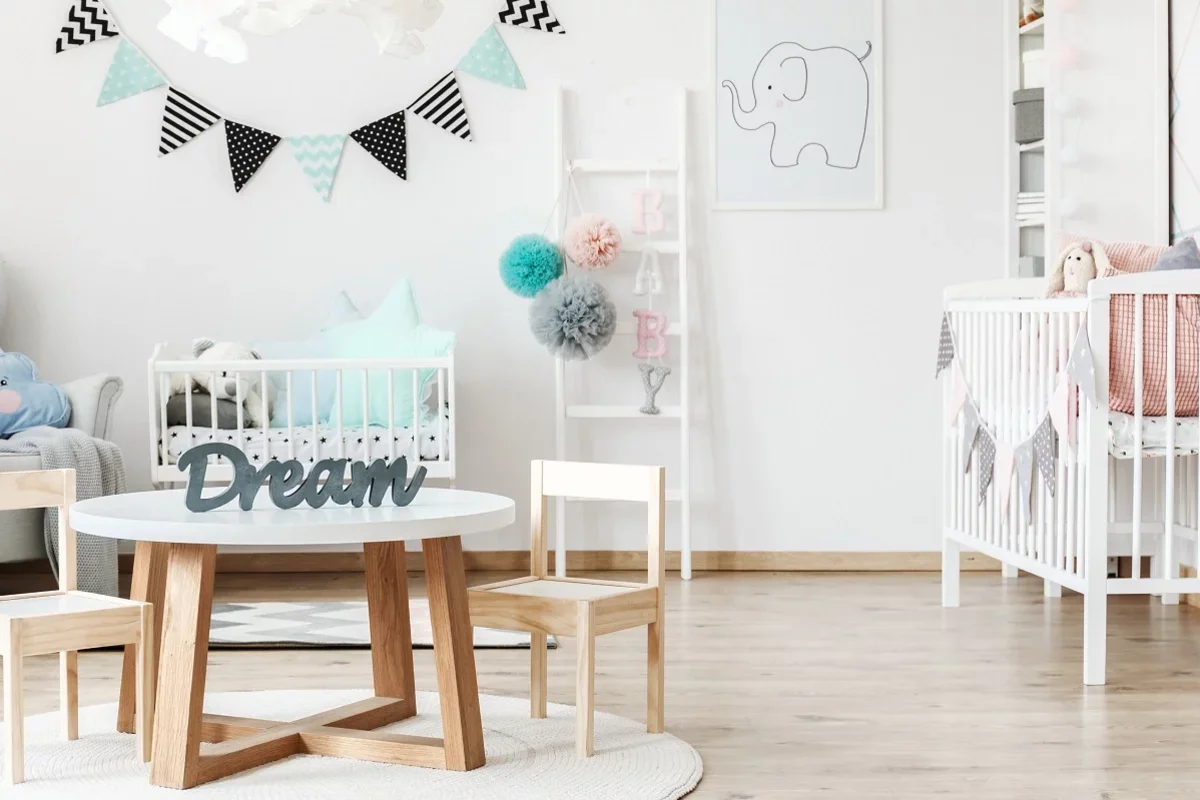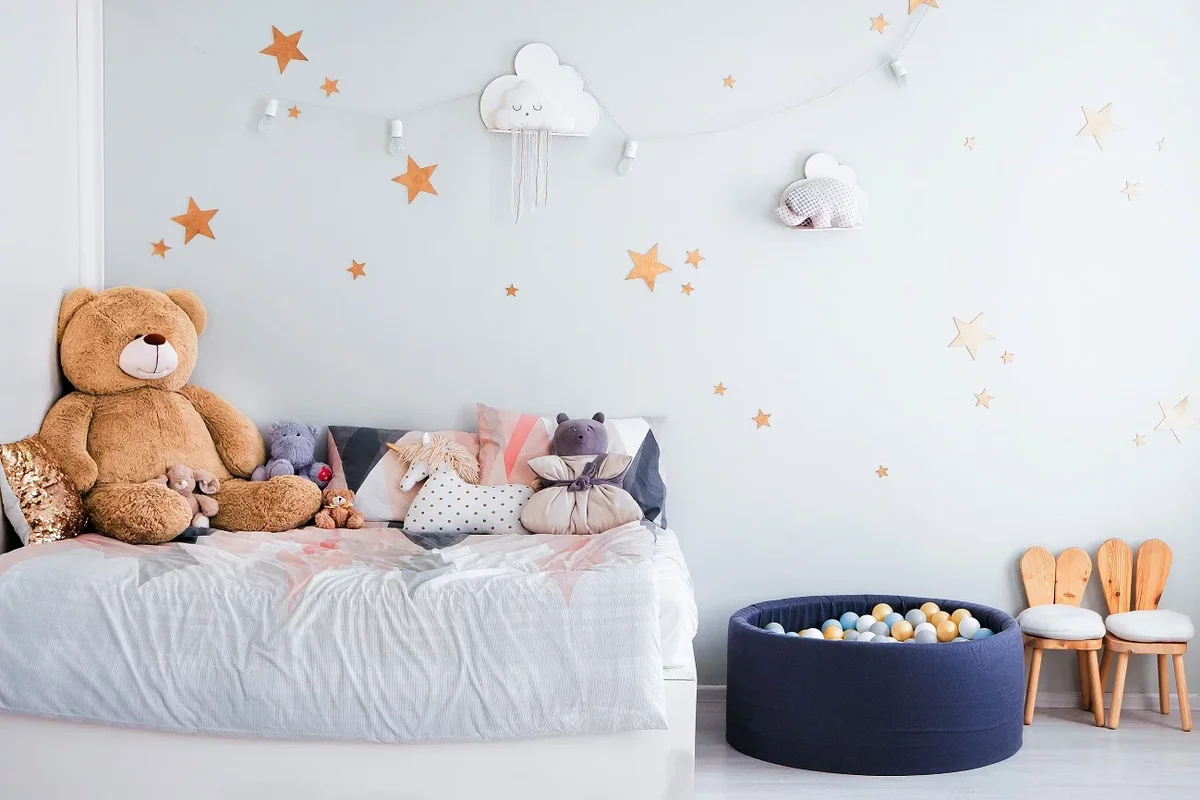 Bright colours should be avoided. For example, purple and red can provoke aggression, so it's better to use them as accents. A calm colour scheme will help the child to get rid of irritability and tension, as well as make them feel relaxed after an active, stressful day in kindergarten or school.
Features of a room designed for teenagers
In adolescence, children are prone to showing their personality and uniqueness, so when designing a room for a teenager, it is necessary to take into account their wishes and preferences. The design of the room should correspond to the character of the child, his personal qualities, intellectual potential and emotional state.