The latest trends in bathroom design: what's in vogue in 2021
Noble materials, minimalism, experimentation without experiments and the triumph of high technology: find out what is popular in bathroom design and what to expect from 2021 in this regard. There are both new hits and trends that have made a comeback from previous years.
In general: bathroom design trends in 2021 continue the tendency towards naturalness, harmony and individualism.
Soft palette
The wave of popularity of flashy colors subsided as they were replaced by calm basic combinations and monochrome styles: beige, black and white, gray, and good old pastel. In 2021, natural colors will prevail in bathroom design projects. The latest favorites are champagne, light yellow, pumpkin shades in combination with basic ones, as well as gold.
A compromise solution is the use of bright accessories in red, green, blue and purple tones and a muted background. For example, accent tiles.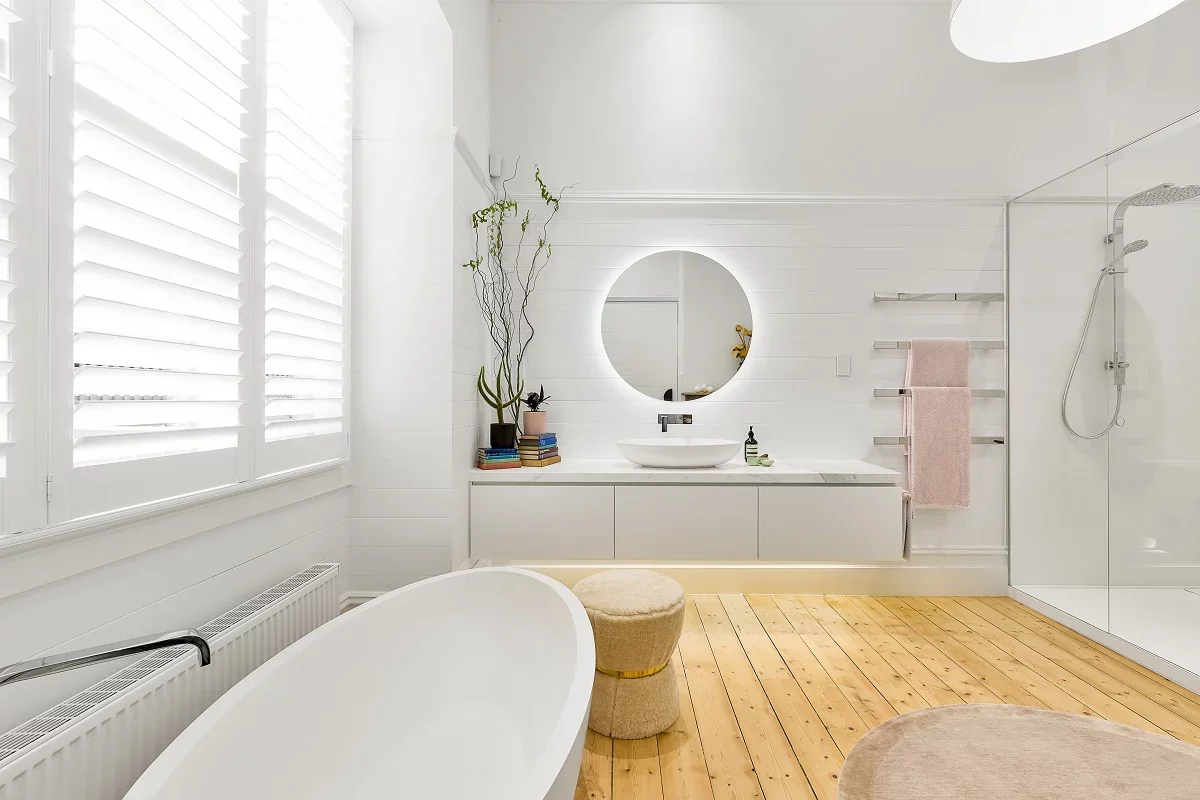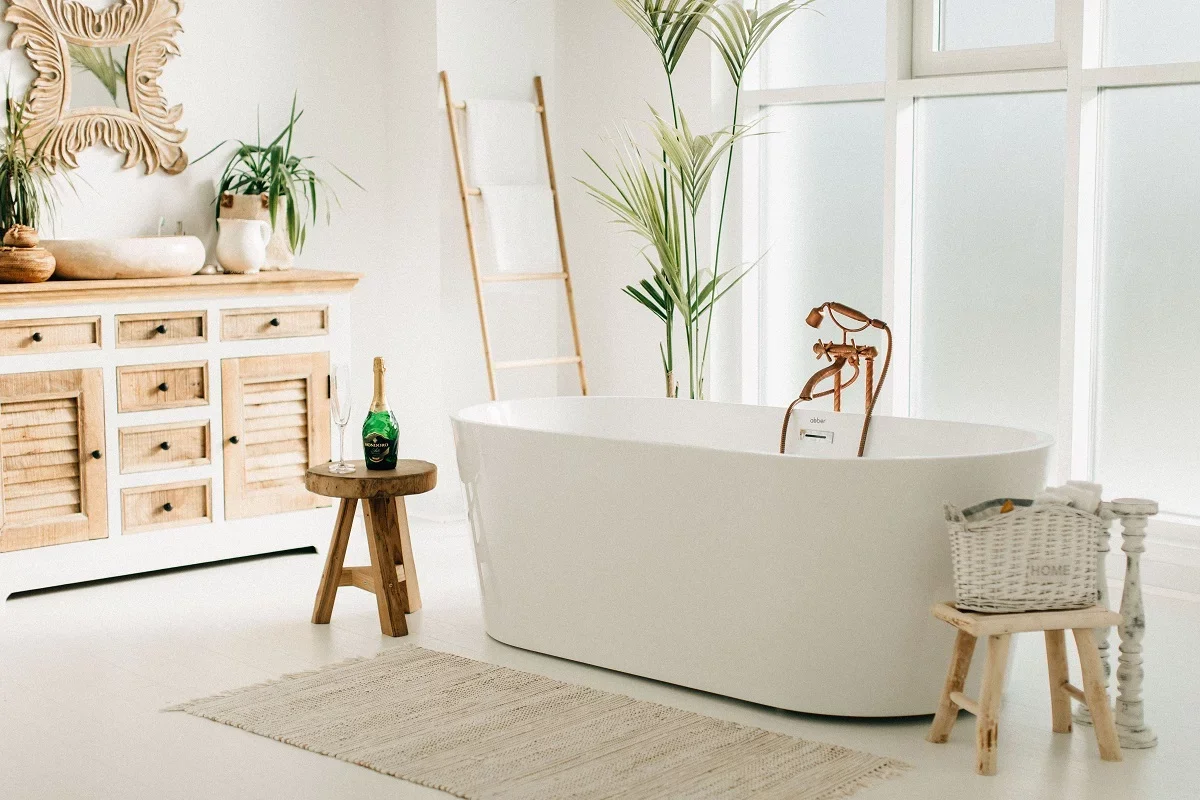 The course towards natural textures and eco-materials
This trend of recent years has continued in the bathroom design of 2021:
tiles with a stone effect, marble, terracotta (burnt «naked» clay), stone and wood elements;
potted plants;
natural linen and cotton, bamboo, wicker baskets;
dried flowers.
Wallpaper in bathrooms is also popular, especially with eco-prints. Cork is not losing ground either; it is still being actively used in the decoration of these spaces. Slate and granite walls in the shower area are also in trend.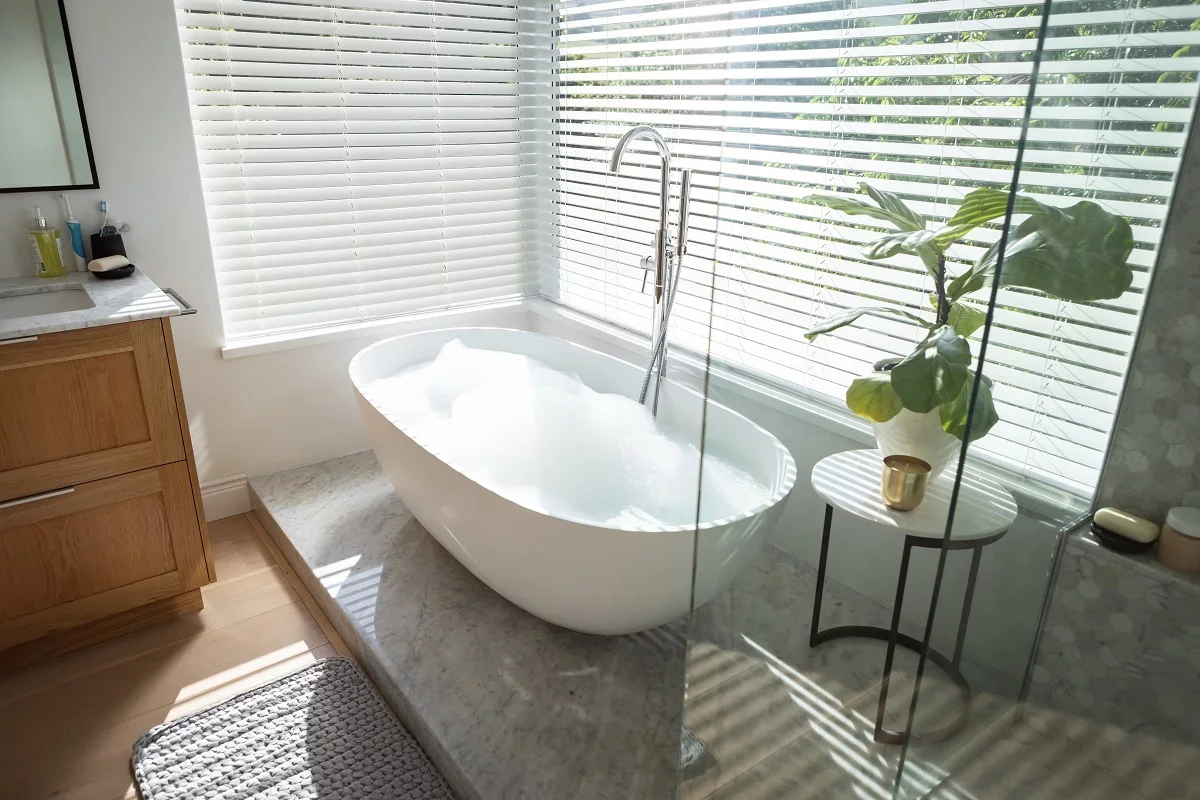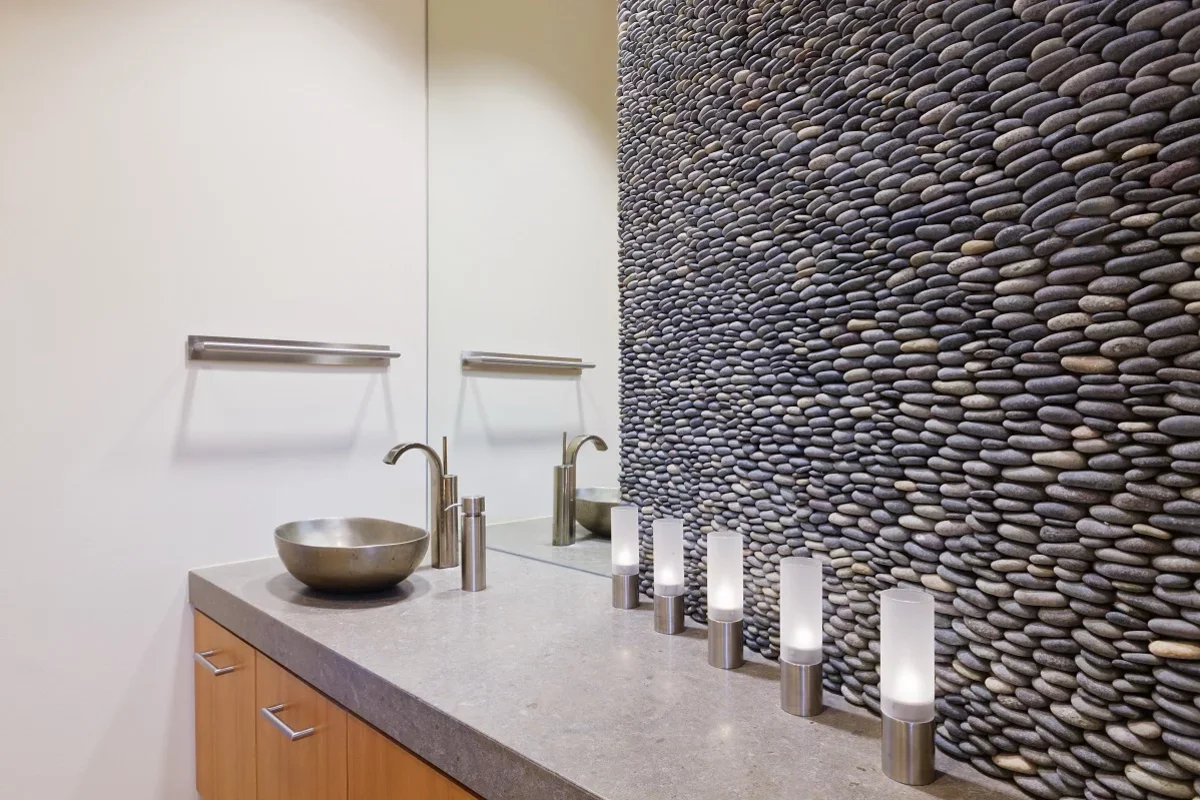 Saying no to the usual shower cabins
The usual shower cabins with a high pallet of about 75 cm in diameter and a sliding door have been replaced by more practical and daring solutions: the shower area tends to be expanded, and you can often find options at the floor level that favor the integrity of the space. Open type shower cabins are popular, for example, with a seat and additional options (fog, lighting, a mirror that does not fog up, etc.).
In 2021, some designers are proposing to combine a shower area with a bathtub, and to separate them from the rest of the bathroom space with transparent partitions.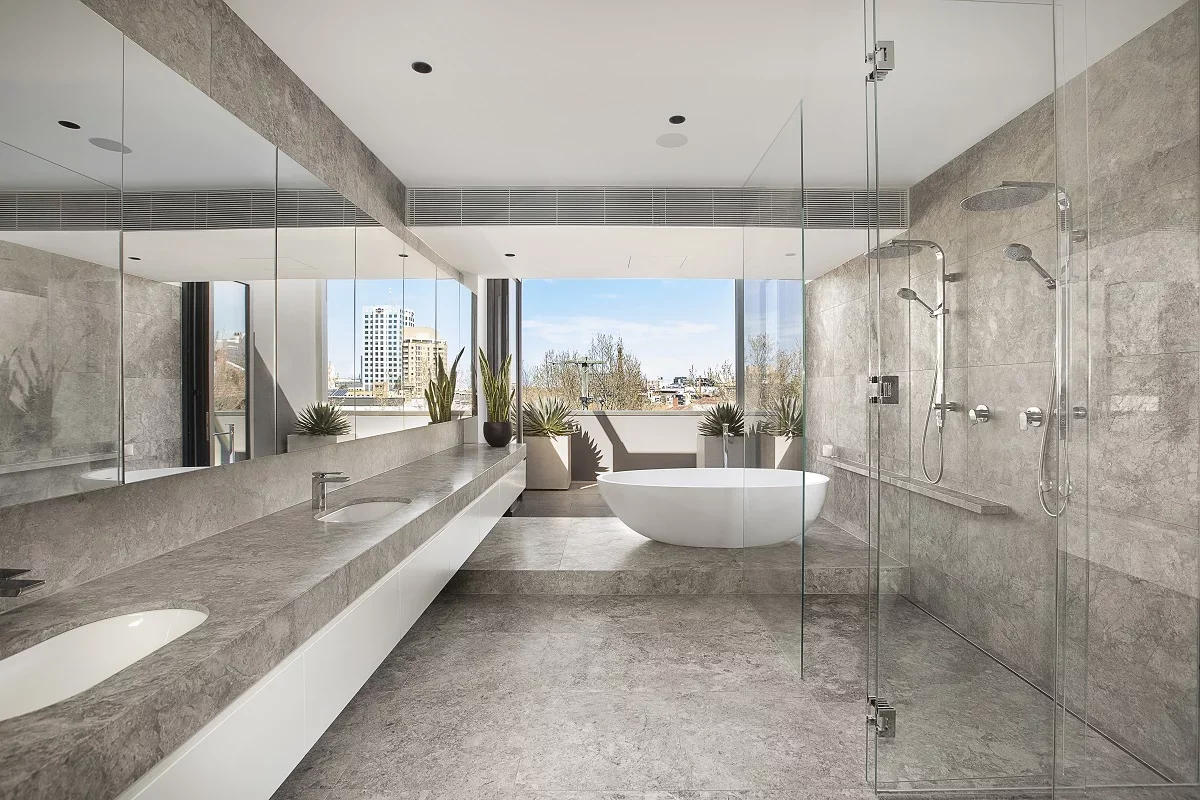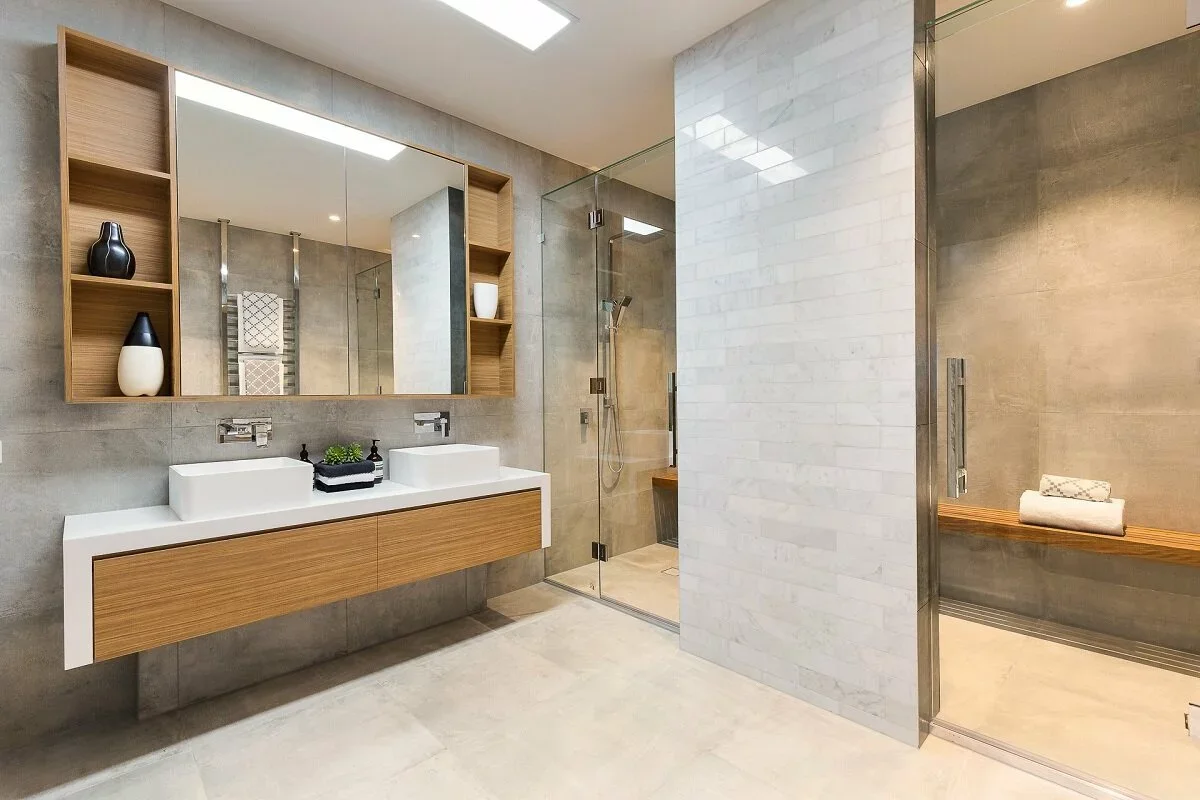 Minimalism at maximum speed
In 2021 designers propose to move away from extravagant solutions when treating bathroom spaces, focusing on simplicity: a minimum of decor and distracting details, a maximum of space. This trend can be traced in rooms regardless of style: be it eco-style, loft, or variants with Scandinavian motives. The interiors are crystallized with an emphasis on texture, form and functionality.
A minimum of handles on furniture, decorations on faucets and shower heads. For example, ceiling-mounted rain showers are very popular.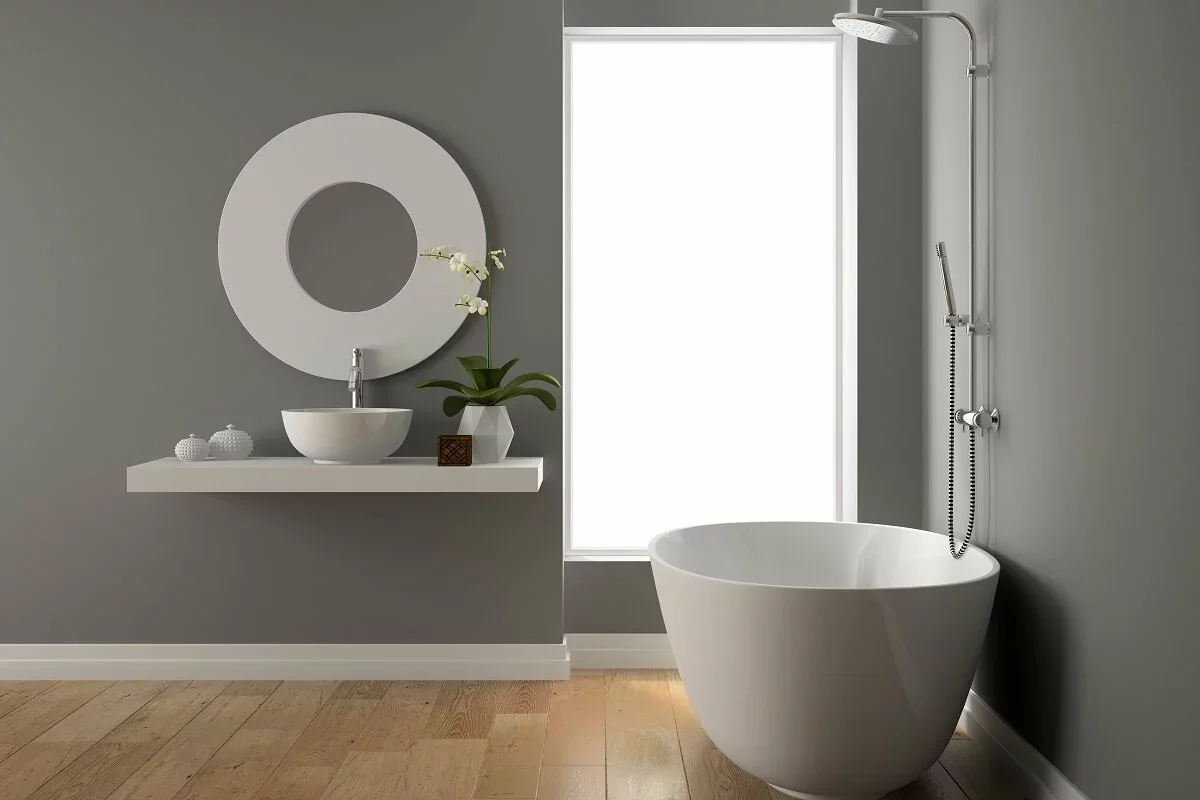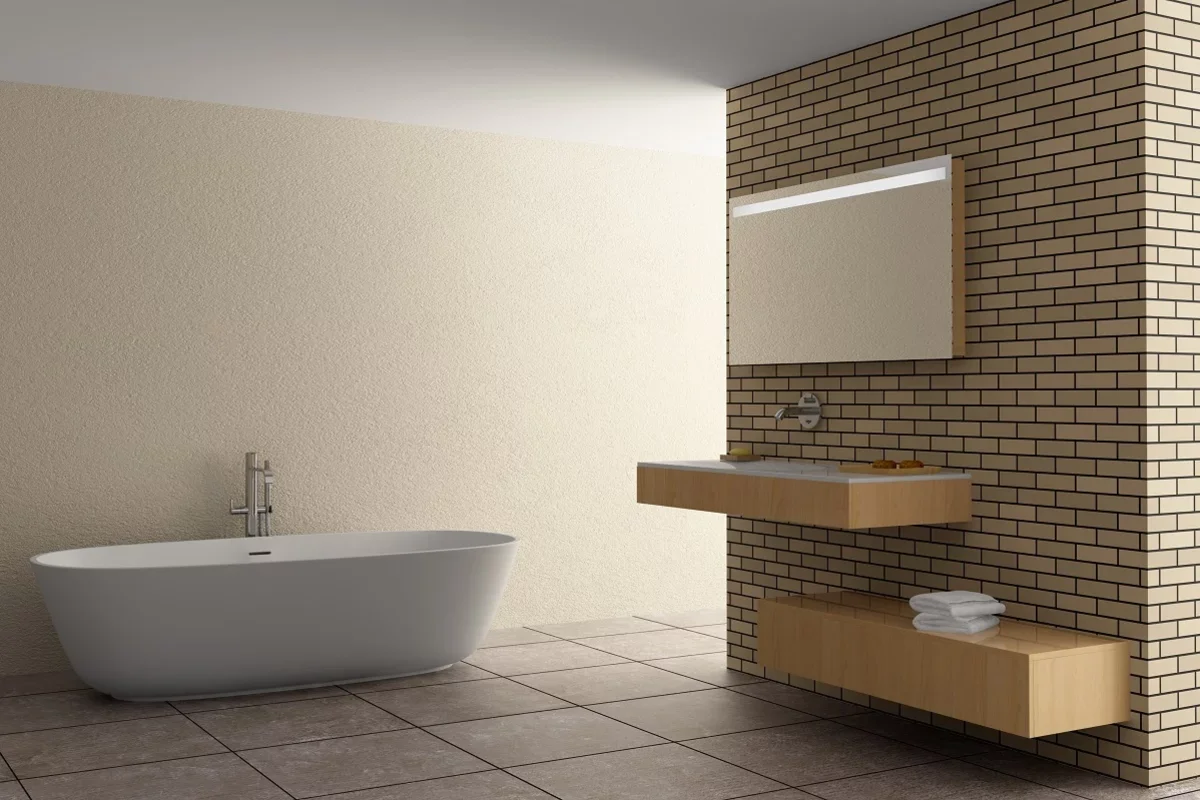 Refinement of form and solutions
Unusual bathtubs and sinks are trending, for example, options built into niches or dressing tables, as well as freestanding bowls. Glossy faience of standard forms is fading out of fashion in projects. We can see more products made of cast iron, concrete and stone with interesting geometry and bright accents on imperfection and asymmetric solutions.
We can see a tendency to install faucets that are not brass, but matte, white, black and colored in 2021-2022. Designers suggest experimenting with this accessory, keeping the simplicity of its linear forms.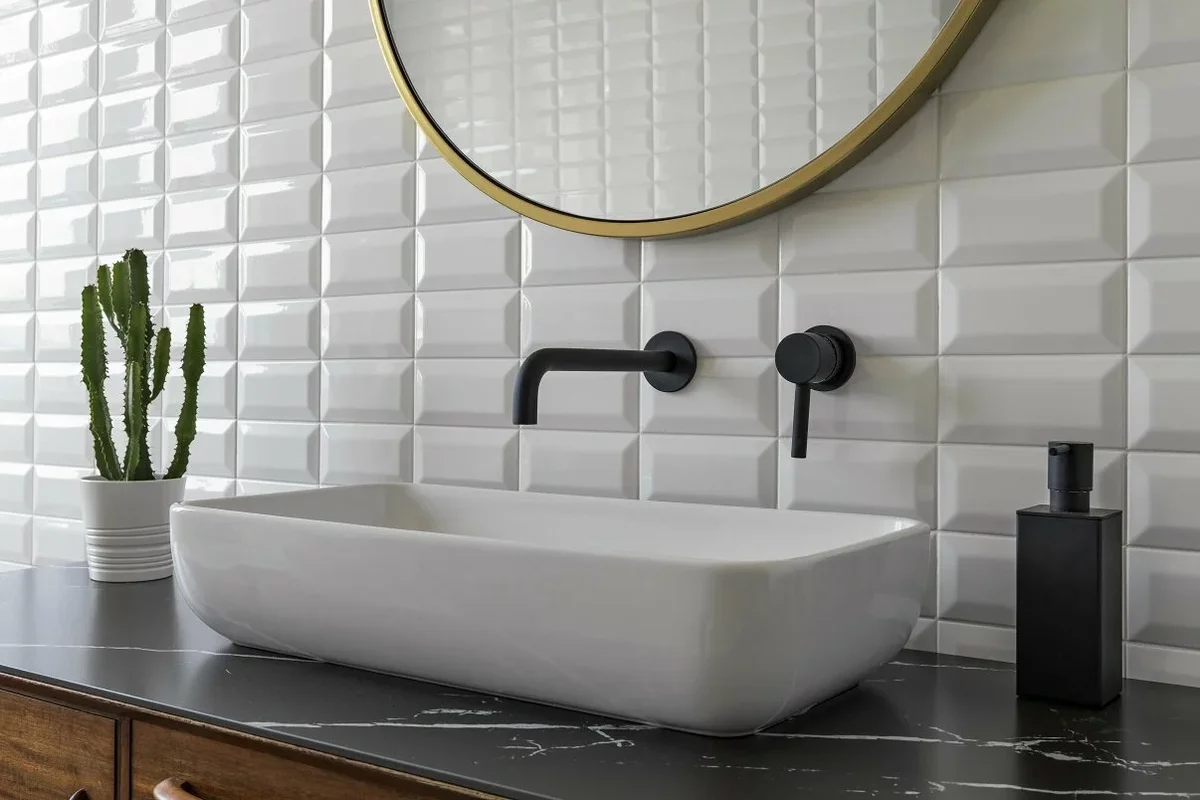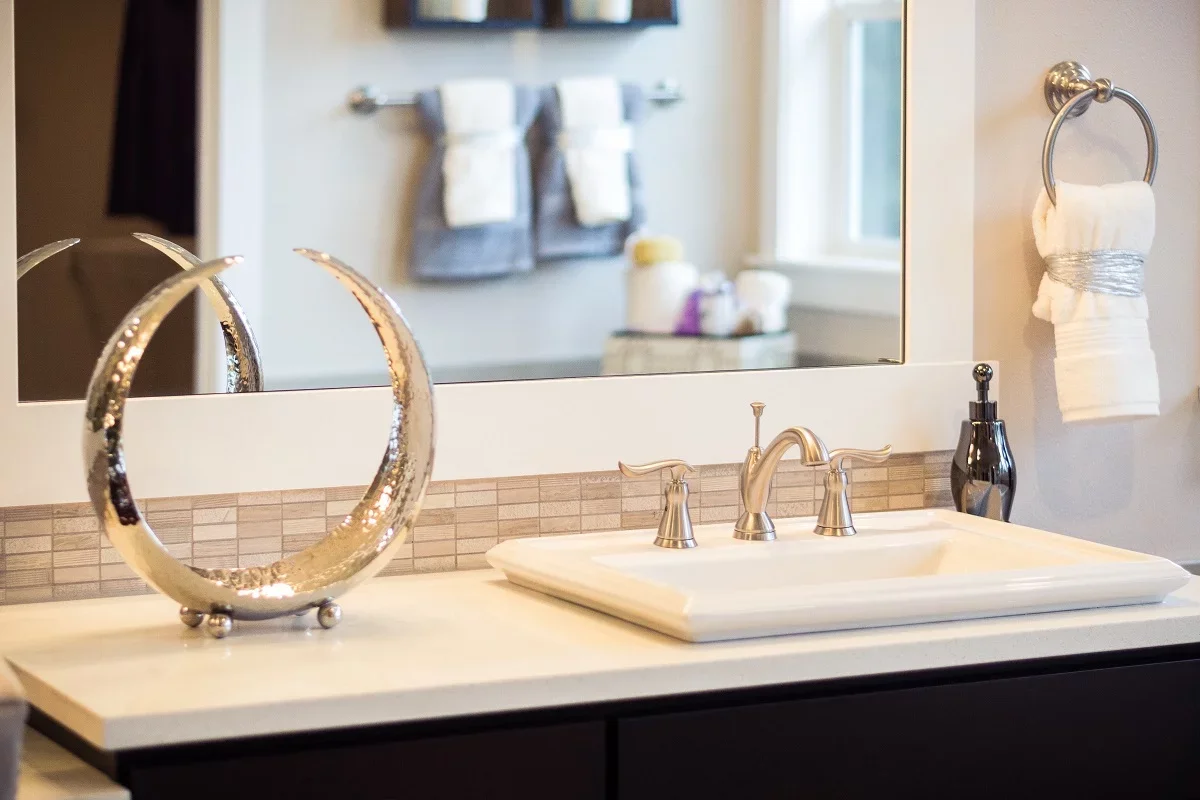 Terrazzo: mosaic floor and more
Mosaic with stone chips, cement and marble remains in trend and promises not to let up in the coming years. It owes its popularity to its rich assortment of textures and variety of colors: this universal solution looks harmonious in every interior, regardless of its style.
Options with small inclusions of stone are found in bathroom interiors especially often. Terrazzo is used to decorate floors, walls, countertops, sinks and showers.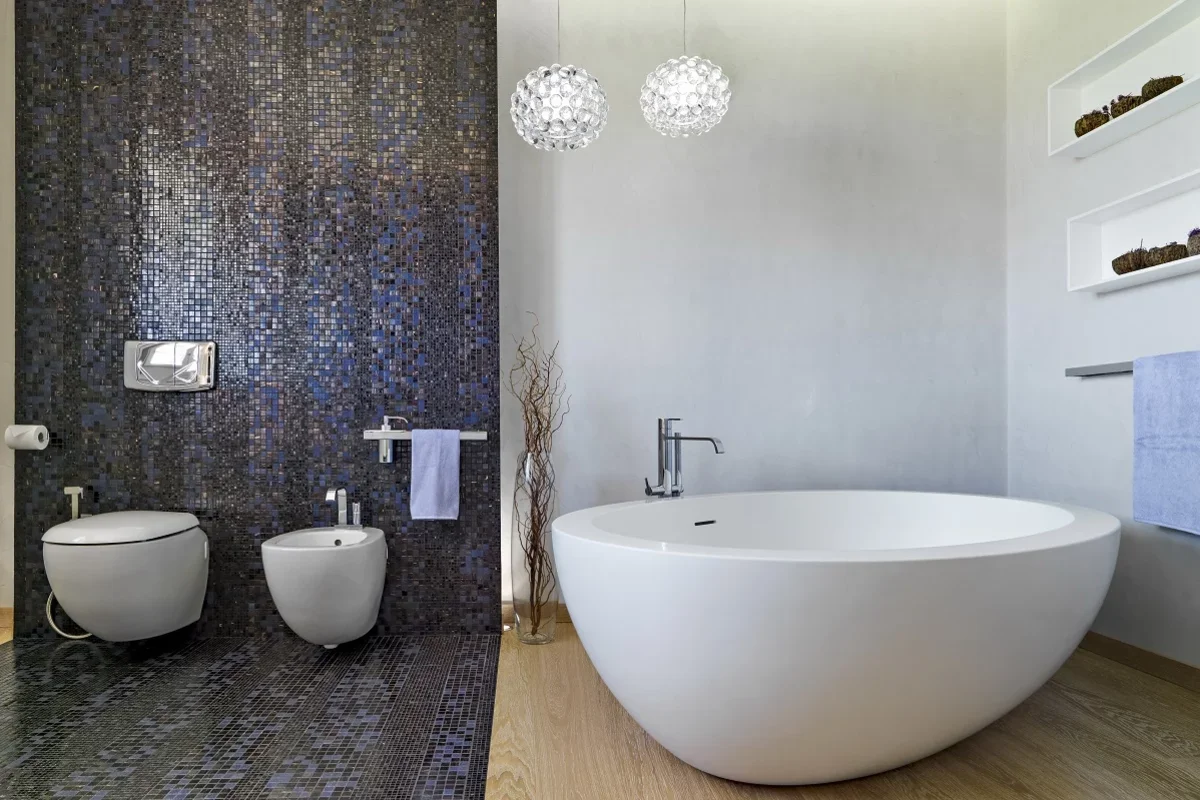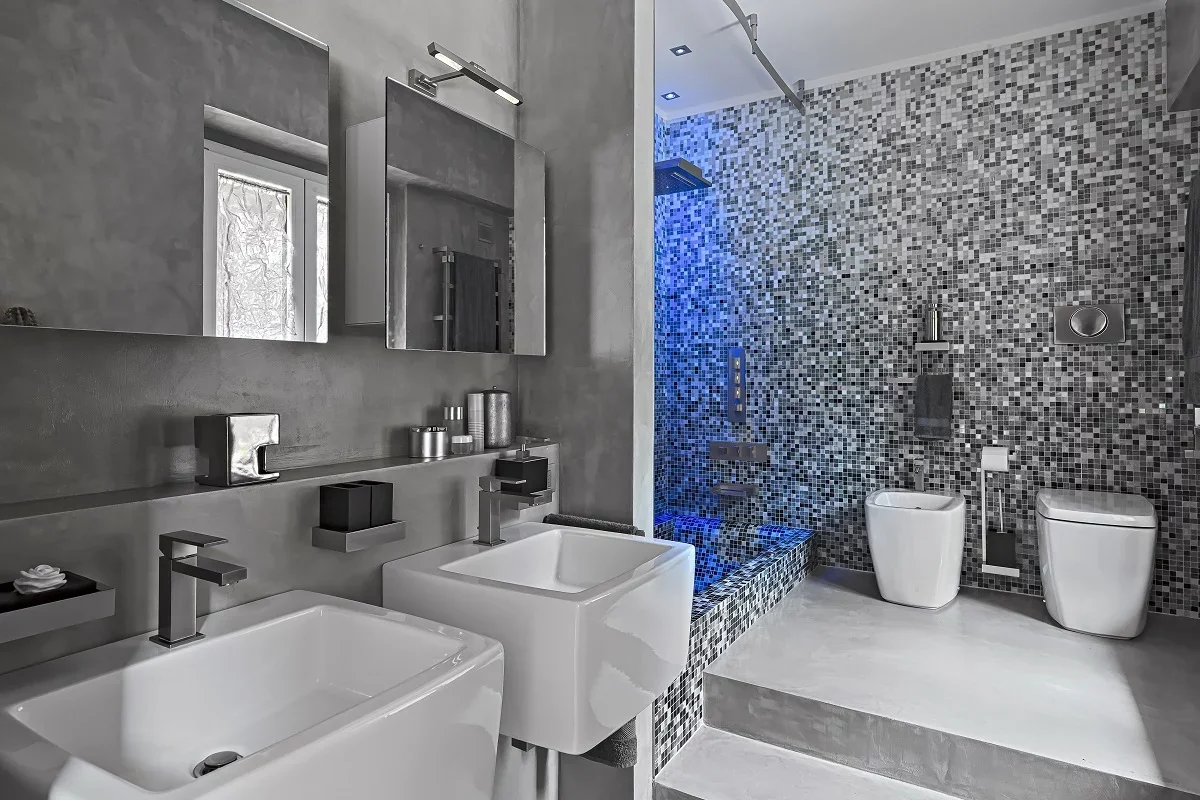 The triumph of high technology
Smart homes and the digitalization of space are confidently conquering bathrooms as well: in 2021, experiments with musical accompaniment and adaptive lighting are in progress.
Blurring the boundaries
The line between our living quarters and the bathroom is becoming more and more blurred, with a spa trend to be found in many projects: the bathroom becomes, in a way, a part of the house and apartment, and the transitions are smoother and smoother. It is simple to implement by combining these zones, installing freestanding baths right in the bedrooms.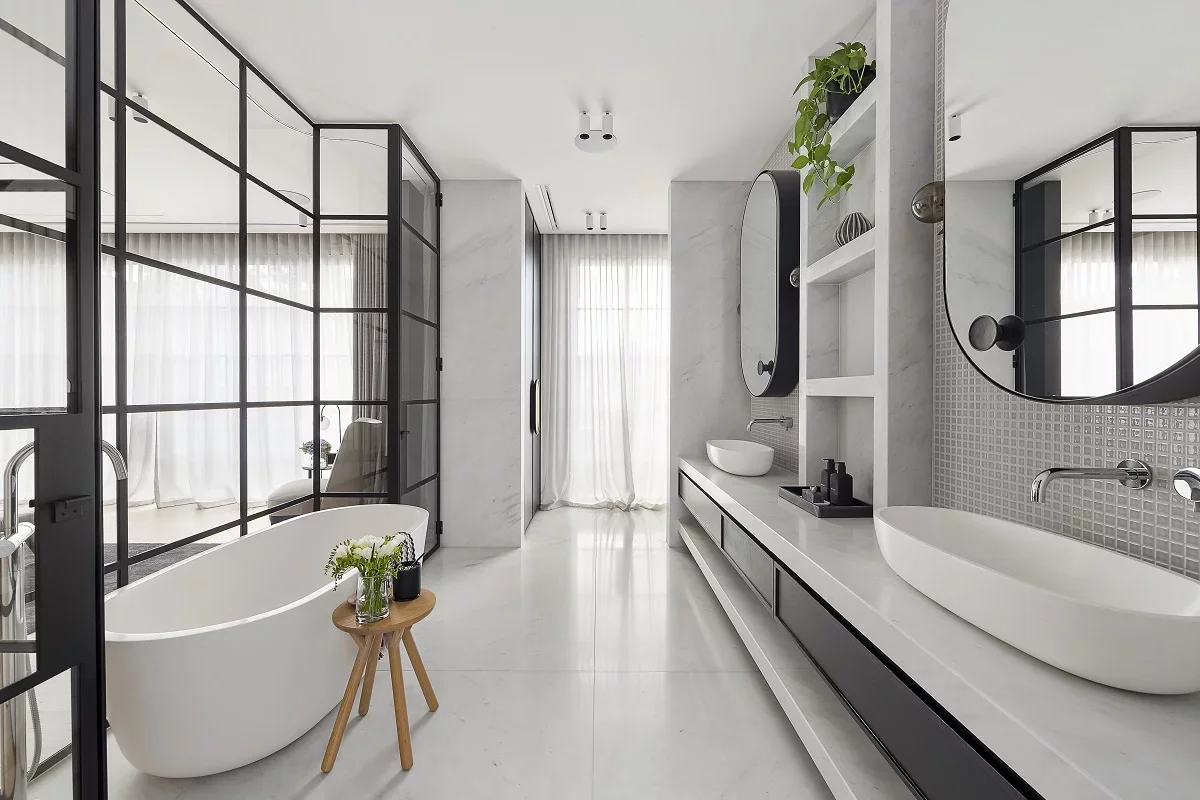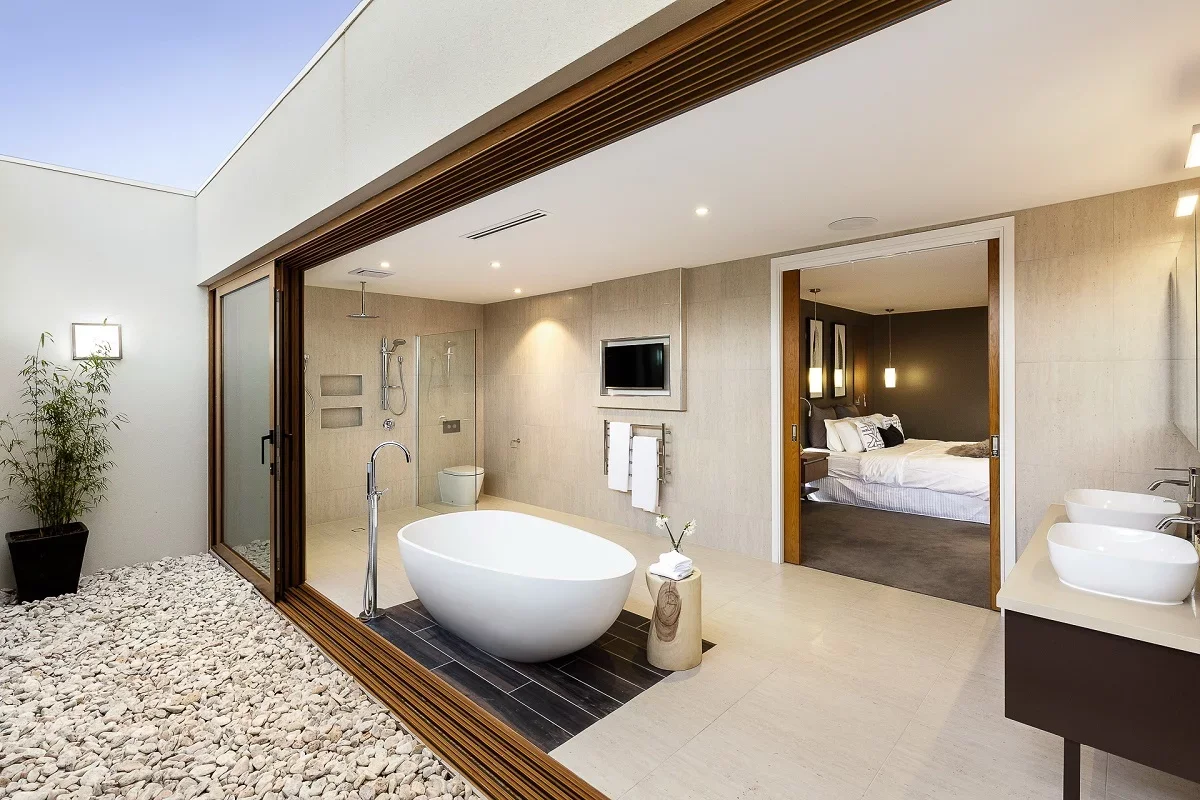 Semi-darkness and linear lighting
One of the main trends in bathroom lighting in 2021 consists on a minimum of light and linear solutions with an emphasis on dominant accessories.
Experts recommend quite a variety of options:
luminaires of simple shapes with clean lines (for example, spotlights);
light strips on ceilings and floors;
mirrors inlaid with bulbs or diode illumination.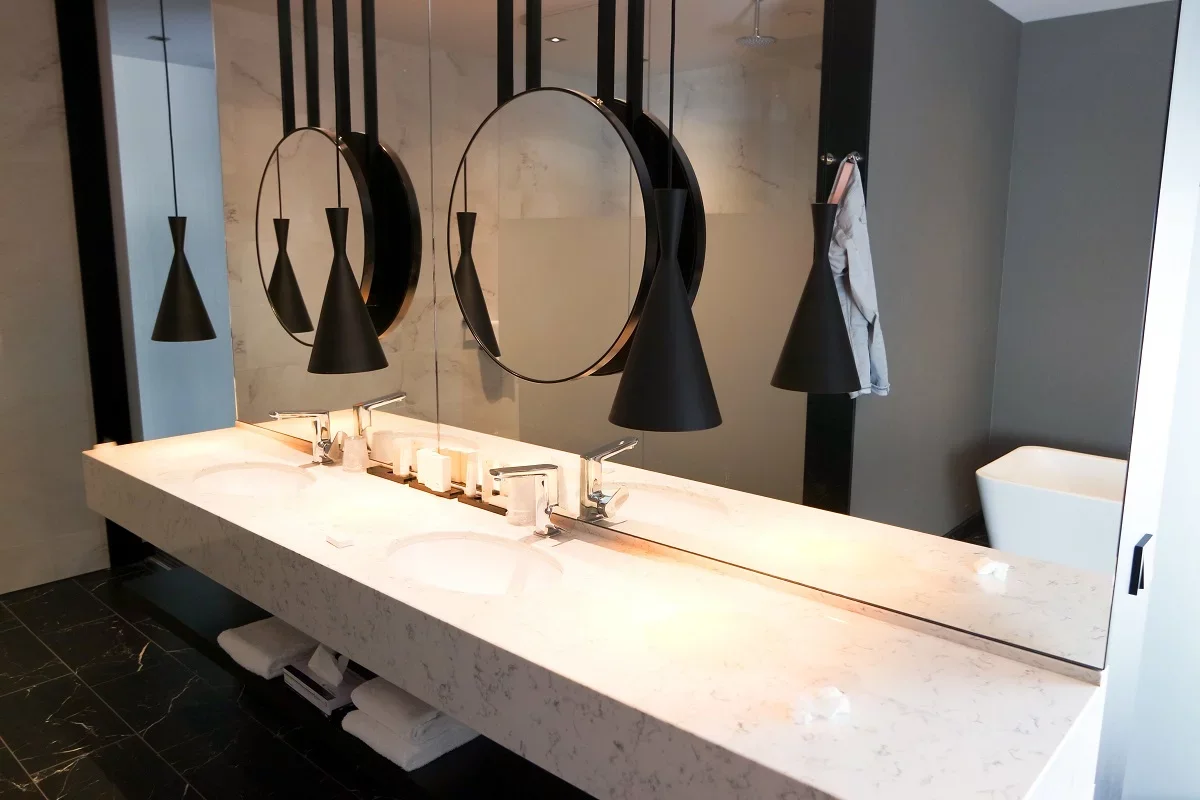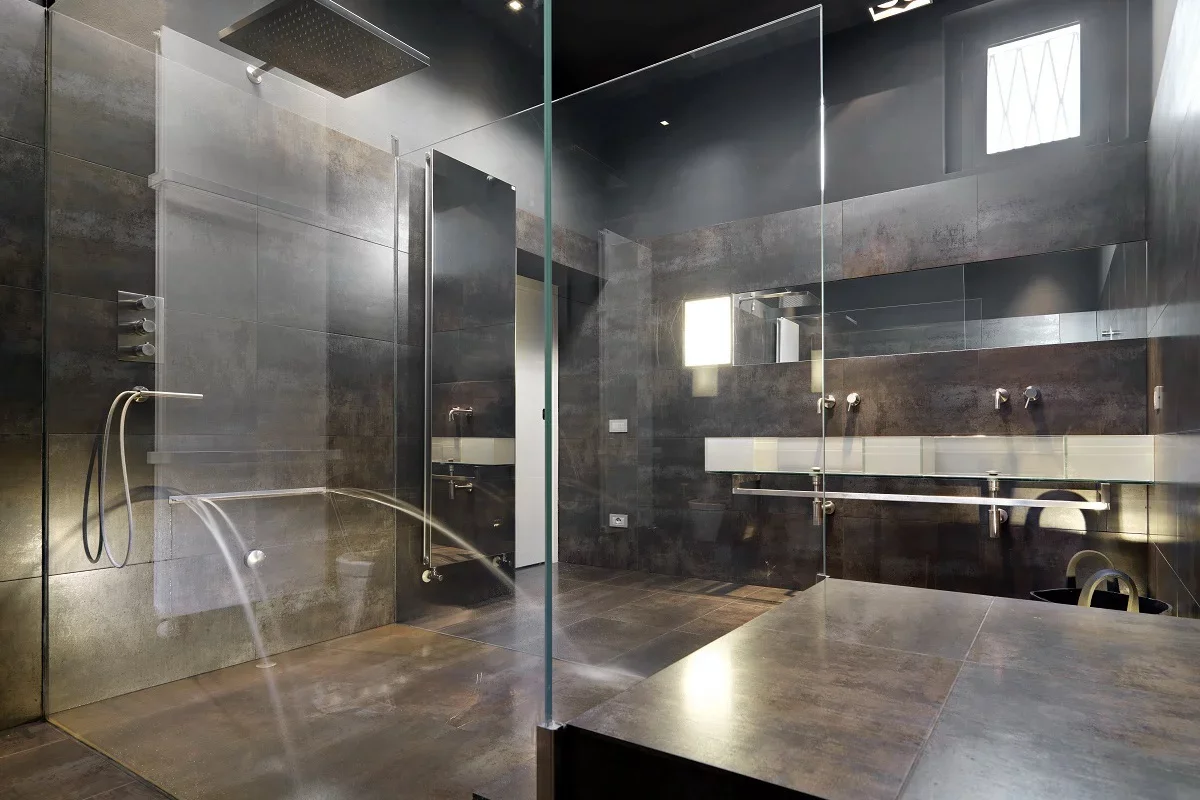 Some timeless classics and antitrends
And now, let's talk about the decisions that remain timeless, not influenced by the vagaries of fashion. What continues to be popular no matter what:
Marble and concrete. In tiles, large-format «slabs» and any other manifestations.
Brick-like tiles (hog or subway).
Antitrends in 2021 include synthetic materials, open storage systems, vibrant colors and hexagonal tiles.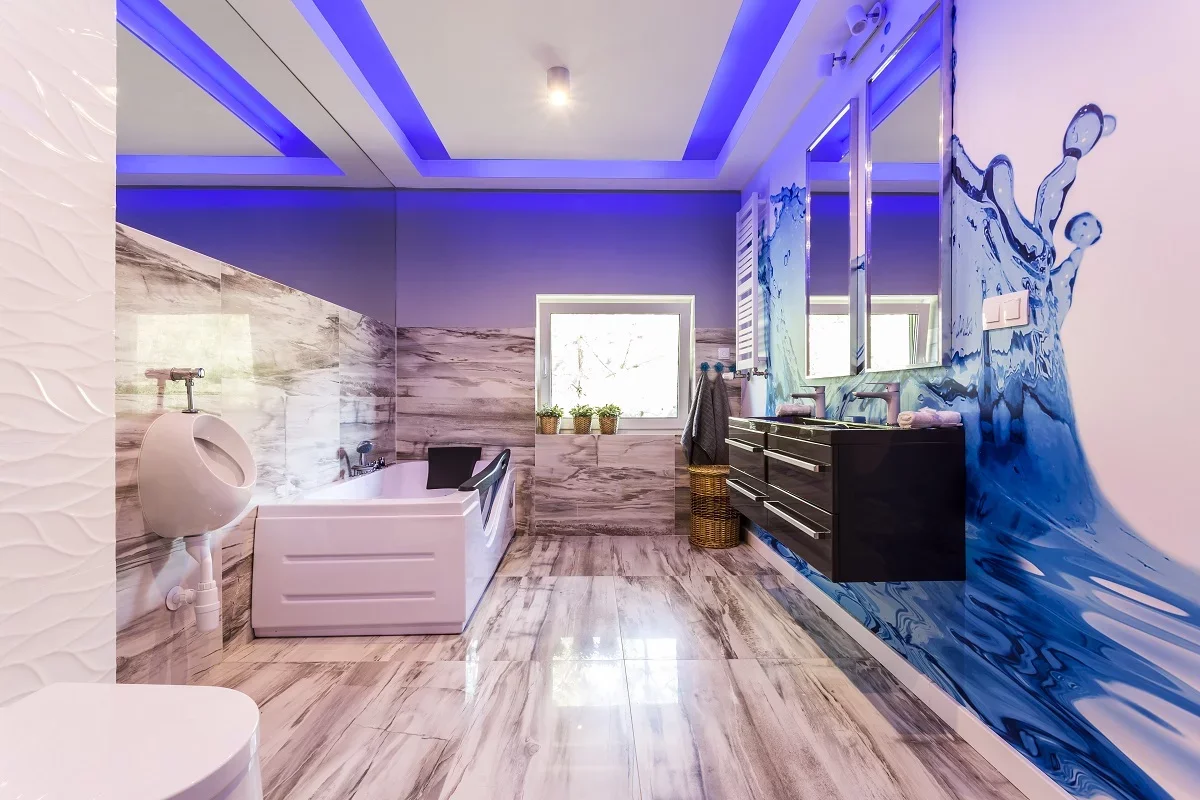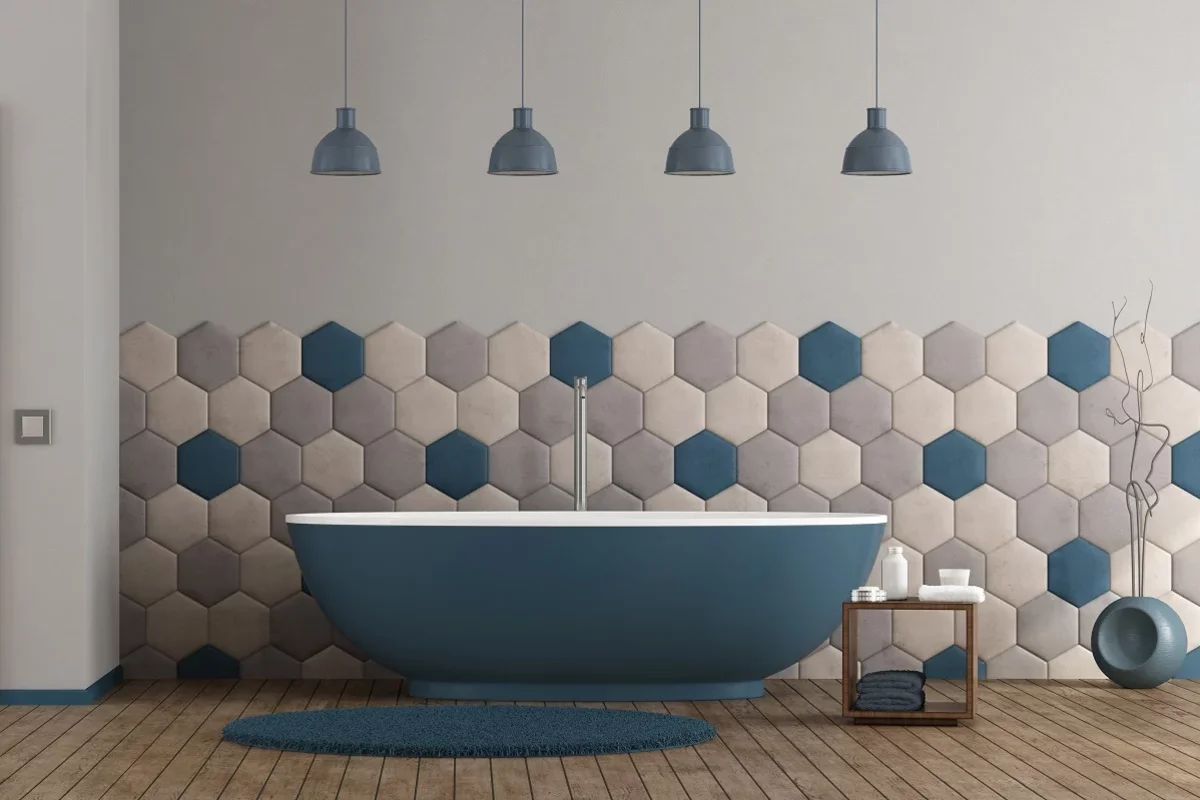 Of course, this article lists only the main trends in bathroom interior design, but it will help you get a general idea. Don't be afraid to experiment!