House 111 m² in Korenevskiy selskiy Sovet, Belarus
House 111 m² in Korenevskiy selskiy Sovet, Belarus
Belarus, Korenevskiy selskiy Sovet, Orehovka 47-B
Location
City:
Korenevskiy selskiy Sovet
Building parametres
The year of construction:
2021
Description
We bring to your attention the perfect offer of a house in a great place! & nbsp ; An excellent place to live, enough room to relax, you can enjoy wonderful clean air, silence and a country life! On the courtyard there is a house with a total area of 111.4 square meters.m. (residential 61.5 square meters.m.), Russian bathhouse, farm buildings and greenhouses. All this in summer drowns in greenery, fetal bushes and trees, Christmas trees are planted, which allows the site to look decorative even in winter. The territory of the plot is framed by the fence. The house was commissioned in 2021, 25 acres are located on the land, and an additional 2.57 acres are provided for conducting personal subsidiary plots. Materials and plants were brought to the development and landscape, including from Europe.An excellent, modern design of the house with a spacious kitchen and terrace.Wiring the entire new, electronic electricity meter. Water will be supplied from the well, local sewage. The heating is supposed to be electric, but there is the ability to make gas. On the attic there is a attic room for leisure and a balcony. In the photo you will see that there is an ideal bathhouse on the site with which you can lead a healthy lifestyle, as well as combine pleasant with useful.A bathhouse is a favorite pleasure for our people. It consists of a heating room, a louse and a steam room. Wonderful asphalt driveways. Smorgoni is only 3 minutes away by transport. & nbsp ; We invite you to view at a convenient time for you! Come!!! & nbsp; Private Unitary Enterprise "Dianest", UNODC 190124316, & nbsp; license No. 02240/54 & nbsp; from & nbsp; 06.06.2005.& nbsp; Contract No. 155/3 of 06/11/2021 & nbsp ;
Features
Location
Belarus, Korenevskiy selskiy Sovet, Orehovka 47-B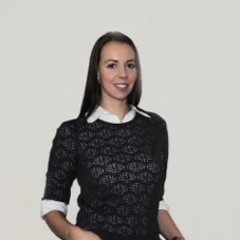 Seller agent

Licence:
02240/54, МЮ РБ, 06.06.2005г. по 06.06.2020г.
Languages: English, Русский
Leave a request for property
Leave a request
Learn more about this property
Send your request to the agent