Mansion 8 rooms 527 m² in Trikomo, Northern Cyprus
Mansion 8 rooms 527 m² in Trikomo, Northern Cyprus
Trikomo, Northern Cyprus
Building parametres
The year of construction:
2023
Description
First of all, we wanted to give information about the architect who designed the special project in the 12th century. Inspired by Roman architecture, it was decided to realize and design after detailed and long studies of the Romanium imperium design system, and its design is inspired by Roman architecture. The most important aspect that isolates this project from others is the siding and the classic aesthetic. This project requires at least (2500 m2) of land.
Interior and exterior design of the project Director of the construction company of our company: Architect: It was made by Tefik Kurshat Colak. From 2000 to 2016, the architect successfully completed and handed over many private projects and buildings, including the White House.
The project has 6 oval columns with heads at the upper end, resting on a foundation slab 7 meters high. There are also buttresses all along the upper eaves. White color and shades of white colors dominate. White color is used whenever possible during applications. This is a viable choice given the island's climate. Water outlets and other outlets are hidden in the best possible way to prevent possible impact on
visuality. The most important point of the project was to ensure water, moisture, heat and sound permeability, and insulating materials were used in the best possible way for each required area. Since water and humidity are big problems on our island, they were dealt with in the most professional way. In the project, the internal and external surfaces of each window, door and archway are paved with stone.
Architectural plan:
Total closed area: 575 m2.
Total open terrace: 310 m2.
Basement : 175 m2
Ground floor: 240 m2
Ground floor: 160 m2
Ground floor: entrance hall, double staircase, guest bathroom, dining area, living room with two different sets of sofas (fireplace sofa group and regular sofa group), one office.
Ground floor: Entrance hall, Turkish bath, sauna, gym, cold shower, bar, cinema room, bathroom.
Ground floor: entrance hall, one master bedroom (master bedroom, bathroom, dressing room, etc.),
2 bedrooms, one bathroom. Terrace: 250 m2 open terrace on the ground floor, 50 m2 open terrace on the first floor.
Swimming pool: 6 m x 12 m = 72 m2 (combined hot tub and children's pool separately)
Materials used in the project:
Each floor is lined with first class marble 60cm x 60cm.
The exterior is covered with stone pavement.
The Turkish bath and sauna are lined with natural marble.
Central heating/cooling system.
All glass work: heat- and sound-proof joints in white aluminium.
Solid wood work used in all interior doors and kitchen joinery.
Special bricks (gt eco terms) are used for separating elements.
A heat and sound insulating screed made of concrete and foam concrete is used.
All countertops in the bathroom and kitchen are granite.
The floors of each room are covered with granite tape.
The interiors are designed with a false ceiling. (All lights are LED spotlights).
Laser cut marble is used for the handles and railings of every staircase.
First-class ceramics are used for the interior and side finishes of the pool.
Waterproofing is used whenever necessary during the construction of a project. BASF (master, 305 306 307)
Having mastered our 15 years of experience in building villas in this project, we set ourselves the goal of completing the project in one year; we are still in the project with the excitement of finishing what we started 9 months ago in two months.
Each production, assembly and work is constantly monitored by project architects and company architects. The project has 4 cameras recording 24 hours.
Magosa-Iskele is a beautiful area where we had the opportunity to realize our first project.
Our customers are free to visit the site at any time. If they wish, they will be briefed by the architects on site.
We have a lot of land and territory available for White House villa projects.
We can prepare the construction phase and application of the project at our offices at any time.
We give a 100% guarantee that you will be satisfied with the result.
Buying, renting, selling real estate with us can be excellent.
We try to maintain not only business relationships with customers, but also make them valuable.
Features
Furniture
Double glazed windows
Garage
Appliances
Surveillance security system
Basement
Mountain view
Sea view
Air conditioning
City ​​center
With repair
Central heating
Balcony
Possible loan
Parking
Location
Trikomo, Northern Cyprus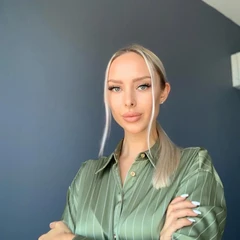 Seller agent
Languages: English, Русский
Northern Cyprus, Северный Кипр
Leave a request for property
Leave a request
Ask all your questions
Send your request to the agent