House 378 m² in Kalodziščy, Belarus
House 378 m² in Kalodziščy, Belarus
Kalodziščy, Belarus, Kolodischi Verhniy per
Location
Address:
Kolodischi Verhniy per
Description
SALE COTTES in ag. COLINGS (MOSCOW DIRECTION, 8.2 km from MKAD)! For sale a new, modern cottage in ag. Refrigerators, per. Upper, in terms of comfort and organization of internal space there are no equal. Dear finishing materials, equipment of world brands and well-developed interior design to the smallest detail, convenient and practical. Blood is a soft tile of KATEPAL (Finland).& nbsp; Gass-gas-silicate block 500 mm thick (without insulation).Windows & nbsp; - & nbsp; plastic, double-chamber double-glazed windows.Water supply central (burner for hot water), heating - gas, sewage (2 wells of 3 rings with a diameter of 1.5 m), electricity - 3-X phase network, there is a telephone, fiber. The site has a pool & nbsp; (V = 40m3, with a counterflow system, hydromassage, waterfall; automatic heating, cleaning and filtering system, automatic pH control station, automatic underwater backlight; components - MTS (Germany), OSF (Germany), SPECK (Germany), ZODIAC (France)). In the interior, natural materials are used : Floors - ceramic tiles with heating, parquet array of ash (19mm); ceiling 2nd floor (splans) - natural wood. Boiler and automation - Vaillant (Germany) with the support of solar collectors, automation 2 zone (1 and 2 floors separately) 8 heating zones of the warm floor (for ceramic tiles) with independent regulators - Kermi automation ( Germany) heating radiators - Kermi (Germany) Meibes boiler equipment (Germany) heating and water pumps Grundfos (Denmark) reserve tank for water supply per 1000l. All living rooms are individually conditioned (6 Electra air conditioners) The system of running ventilation with heat recovery for the whole house, with the programmable control unit SALDA (Lithuania). Electrical equipment at home : Switch and sockets -SIEMENS (Germany), automatic switches and ultrasound - MERLIN GERIN (Schneider, Electric) (Germany). Plumbing : Mixers - ORAS (thermostatic) (Finland), GROHE (Germany), IDEAL STANDARD (Germany) Automatic irrigation system - HUNTER (USA). Gas mower - Husqvarna (Sweden). Garden tools - GARDENA (Germany). Snow truck. CALL!!! INDICATORY IN ANY BEFORE YOU TIME! HELP TO SOLV YOUR HOUSING QUESTION! Private Unitary Enterprise "Dianest", UPP 190124316, license No. 02240/54 dated 06.06.2005. Contract No. 250/3 of 09/10/2021
Location
Kalodziščy, Belarus, Kolodischi Verhniy per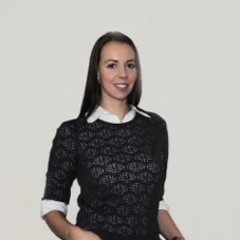 Seller agent

Licence:
02240/54, МЮ РБ, 06.06.2005г. по 06.06.2020г.
Languages: English, Русский
Leave a request for property
Leave a request
Learn more about this property
Send your request to the agent