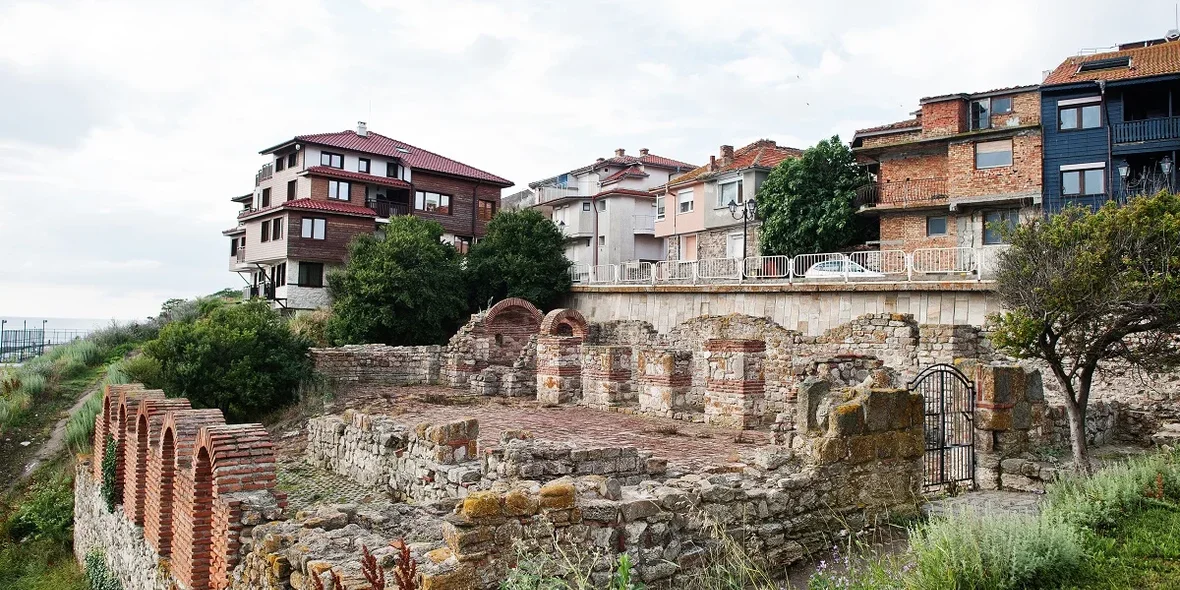 If a cottage by the sea, then only this one. A new cottage for sale in Bulgaria for €69,950
Hot days bring thoughts of a chilly seaside and yummy summer fruits. Bulgaria is the ideal country for those who enjoy walking by the sea and relaxing holidays. Kosharitsa is a village full of tranquillity and harmony with nature and it is there that we have found an excellent cottage for just €69,950.
In the small seaside village Kosharitsa there is an offer of a three-storey house with a total living area of 129sqm for €69.950. Kosharitsa is located at the foot of Stara Planina Mountain in the Burgas region of Bulgaria and belongs to the municipality of Nessebar. Judging by the number of hotels in the area, the place is quite popular among tourists. An interesting fact is that the area above the village has been included in the Nature Project 2000, which protects a migratory bird area.
The cottage for sale is located very close to the Black sea in the Saint Nikola residential complex. The house consists of three floors: the first floor has a large living room with kitchen and dining area, fireplace, large inner balcony and parking lot for 1-2 cars; the second floor has two bedrooms with bathroom, dressing room, corridor, terrace with mountain and pool view; the third floor has a large bedroom with en-suite bathroom, corridor, terrace. The owner points out that it is also possible to install a sauna here.
In the photo you can see how bright and spacious the rooms are in the house. There is a sea view from the upper terrace and a place for the fireplace in the open terrace.
Please note that the house is being sold unfurnished with rough interior decoration. It is written in the advertisement that the construction is completed and the building has Act 15, which means that the building is ready to finish interior decorations and it already has been connected to the mains. The owner must clarify if the building has Act 16 (exploitation permit). This Act is required for buildings over 15m in height not including the roof. If no Act 16 is required, you can complete the renovation and move in.
Would you like to buy a house in Bulgaria? Check out the «» section and choose from the thousands of options that will suit your needs.