Commercial 580 m² in Bács-Kiskun, Hungary
Commercial 580 m² in Bács-Kiskun, Hungary
Hungary, Bács-Kiskun, Kecskemeti jaras, Kecskemet, Halasi uti felueljaro koezeleben
Location
Region:
Great Plain and North
Address:
Halasi úti felüljáró közelében
Description
A multi-functional shop, a depository, industrial one is immovable on the part of Kecskemét for sale to which close can be come very well. The plot with all public utilities 2340 nm ones, the multi-functional superstructure it from 240 nm department stores, it from 140 nm depository workshops, It from 200 nm depositories and 7 pieces 3.5 ton pickup trucks size consists of garage. personal and client there are car parks, social rooms, offices. Target price: 77 MFt. + VAT !!!
Location
Hungary, Bács-Kiskun, Kecskemeti jaras, Kecskemet, Halasi uti felueljaro koezeleben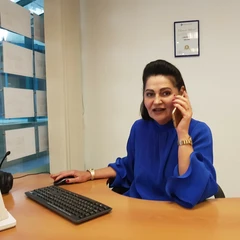 Seller agent

Languages: English, Русский, Hungarian
Hungary, Budapest
Leave a request for property
Leave a request
Ask all your questions
Send your request to the agent