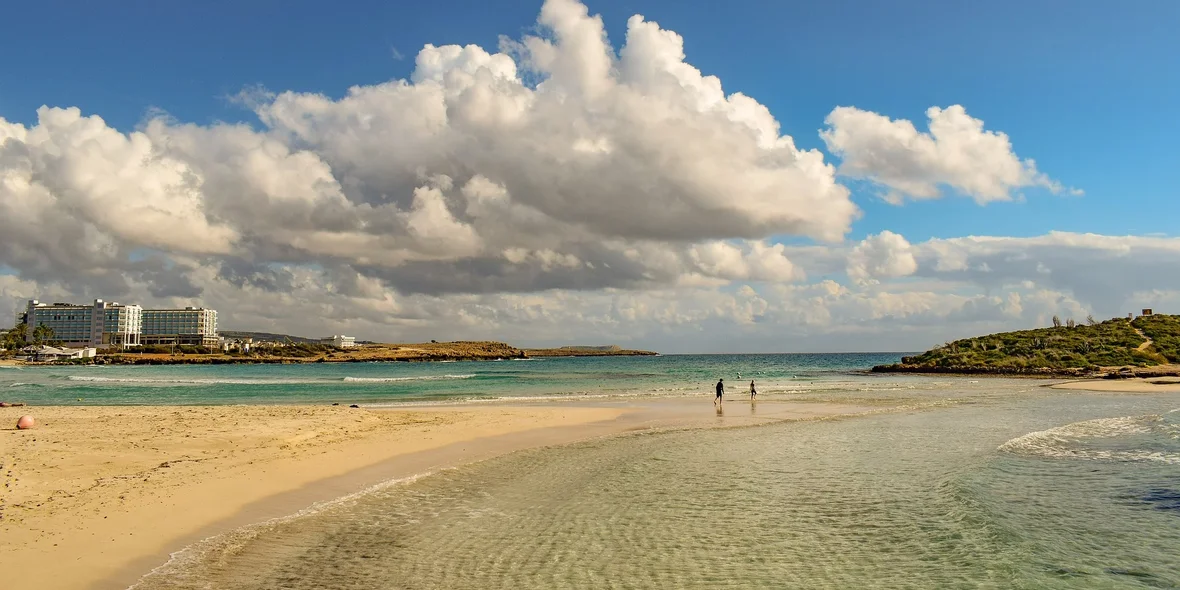 Obtaining citizenship in Cyprus
Cyprus - the exotic island that boasts golden beaches, blue sea water and scenic views is one of the top tourist destinations in the region. The country is a member of the European Union, and while various languages are spoken on the island, its official languages are Greek and Turkish. If you are searching for different ways to obtain Cyprus citizenship, this article explores several routes that can be taken to obtain citizenship.
Benefits of Cyprus passport
To begin, we explore myriad benefits associated with owning a Cyprus passport. Since the country is part of the EU, you can freely move across, study, work or live in any European Union member country without requiring a visa etc. As an EU citizen, you will also have access to free healthcare and are entitled to receiving proper and full healthcare facility in the EU country of residence. If you want to keep your original citizenship while also having Cyprus citizenship, you're in luck; Cyprus allows dual citizenship. Additionally, having the Cyprus passport means you or your children can obtain excellent quality education anywhere in the EU. So if you are thinking about applying for Cyprus citizenship that provides all these benefits and more, in the following sections you will learn about the options available to you for pursuing this.
How to acquire Cypriot citizenship
Some of the most common ways to become a citizen are:
Having Cypriot origins
Citizenship by marriage
Getting Cyprus citizenship by naturalization
Cyprus citizenship by investment in Real Estate
Cyprus immigration and permanent residency via investment
Having Cypriot origins
To obtain citizenship in Cyprus through this method, one must be originally Cypriot. Several application types exist under this category so one must select the one that applies to him or her. These are:
This application type should be submitted by individuals born before August 16th, 1960. They should be UK citizens, originating from Cyprus and be living abroad on a permanent basis.
M72 is for those who are not citizens of the United Kingdom, were born before August 16, 1960 and have Cypriot origins.
Those born on or after August 16th 1960 can apply under this category. Also their parents were not Cypriot citizens at the time of their birth.
Those with Cypriot origins and born before or after 16th of August, 1960, and are UK citizens.
Minors have two options to avail citizenship via this process:
Consular birth certificate
Those born abroad after 16th August 1960 to a Cypriot father or those born after 11th June 1999 to a Cypriot mother can apply through this method.
To register a person as a Cyprus citizen
This can be applied for minors born after 11th June 1999 who have a Cypriot mother or whose father became Cypriot after their birth.
These application types vary based on factors such as the year the applicant was born in, ownership of UK residence and/or parents' origins etc. Therefore, certain criteria must be met to satisfy eligibility for obtaining citizenship in Cyprus.
Citizenship by marriage
If you are going to marry or are already married to Cypriot citizen, you can apply for citizenship after three years of marriage. However, you must be residing legally in Cyprus in order to do so. If your Cyprus citizen spouse is living abroad, you are still eligible to apply for citizenship but you must explain your reasons for doing so. But if you have a child together and have been married for at least five years, you do not need to provide an explanation letter.
Getting Cyprus citizenship by naturalization
Citizenship through naturalization is yet another commonly pursued methods to become a citizen. Through its specific programs of investment, you can either obtain citizenship or Cyprus immigration in the form of permanent residency. Citizenship by naturalization is the method usually pursued by a non-citizen of Cyprus to become a citizen.
Cyprus citizenship by investment in Real Estate
The main requirement for this process is to invest at least 2, 000, 000 euros in real estate in Cyprus for a period of three years. Citizenship by naturalization through this method is provided within six months of investment. Moreover, after the three year period, the invested amount may be reduced to 500,000 euros but it must be maintained so. As compared to other countries, Cyprus provides this as one of the fastest ways for citizenship by naturalization. Therefore, Cyprus citizenship by investment has been made easily accessible for those who are willing to invest.
Follow this link for appropriate forms: http://www.moi.gov.cy/moi/moi.nsf/All/36DB428D50A58C00C2257C1B00218CAB
Cyprus immigration and permanent residency via investment
If you can only invest a smaller amount, you still have the opportunity to become a permanent resident. Property valued at only 300,000 euros is required to apply under this category. Permanent residency is provided within a short period of two months. The residency is for life and can be passed to your dependents. Through permanent residency you can easily travel through Europe and explore the EU. If you are interested in making an investment in real estate, the recent cities popular for this purpose include Pafos, Larnaca, Limassol and Agia Napa.
Follow this link for official information pertaining to citizenship routes on the Cypriot embassy page: https://www.cyprusembassy.net/home/index.php?module=page&cid=111
Dual citizenship
Cyprus has legally allowed its citizens to have dual citizenship. However, you will also need to learn about the other country's laws regarding its citizenship rules and whether or not it allows dual citizenship. If the other country of your citizenship also permits dual citizenship, then you can enjoy vast benefits from it.
Documents required
If you already know under which category you will be applying for Cyprus citizenship, then it is the right time to learn about the documents you will be required to submit. Only those applicable to your specific case will be needed for submission. These include:
Birth certificate of the applicant
Marriage certificate of the applicant's parents
Marriage certificate
Certificate of clean criminal record of the applicant
Certificate of acquisition of the Cypriot citizenship of the Cypriot spouse (where applicable)
Statement of harmonious cohabitation signed before an Officer of the District Administration Office or the diplomatic authority
Statement of cohabitation from the local authority
Birth certificate of the couple's children
Photocopy of the applicant's and the applicant's parents' passports
Certificate of registration of the Cypriot parent (where applicable)
Copy of proof of fees paid 20 euros
The application should be submitted in duplicate and one of the two application forms should bear two stamps worth 8.54 euros.
Photocopy of receipt for the amount of 300 euros paid as fees
Conclusion
As evidenced from the above mentioned, obtaining Cyprus citizenship has its many benefits and advantages whether in terms of traveling, studying, working or availing other advantages associated with it. And if you are still only exploring options or have already decided to pursue citizenship, various methods to do so have been outlined as well. Some of these include, citizenship through marriage, application through investment in real estate, obtaining citizenship owing to Cypriot origins and permanent residency through investment. Each process has its own criteria and requirements. You should select the method that best suits your circumstances and needs. With this detailed information now in your knowledge, you are well equipped to make the best decision with regards to pursuing Cyprus citizenship.