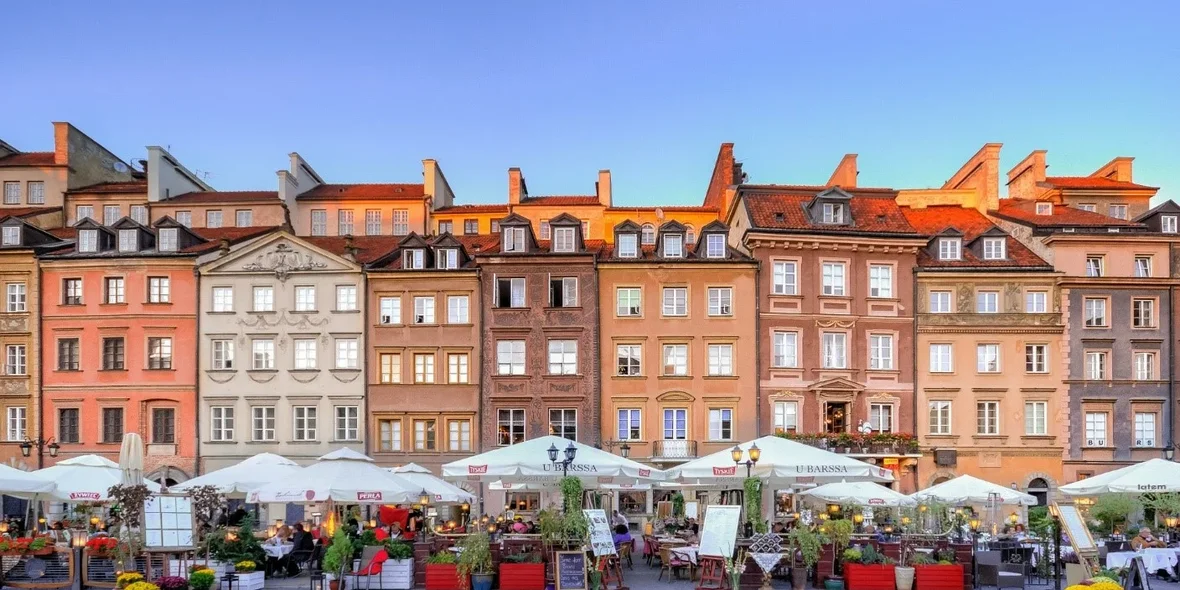 Mortgages for foreigners in Poland
Poland mortgages are not that hard to come by. For residents working and living in Poland, any bank that a regular Polish citizen might use, would work. However, a Poland mortgage for foreigners not working in Poland, or even for Polish citizens working abroad, a different approach is needed. For EU nationals or US citizens, keep in mind that a Poland mortgage plan does not take into account an individuals' citizenship as much as it takes into account the currency of their incomes and their initial ties to Poland.
Where to get credit in Poland for real estate
In Poland, it is by law that mortgage loans and the currency of income be identical– regardless of citizenship. Mortgage in Poland for foreigners is offered in mainly two Polish banks. The Pekao bank and the Alior banks provide Poland mortgage loans in foreign currencies. Foreign citizens who work in Poland and earn their salaries in Polish Zloty can take out a loan in any bank. However foreigners working abroad wishing to settle, may choose from either:
Pekao bank – Euros, US dollars, Great British Pounds, Swedish Krona, and Norwegian Krone
Alior bank – Euros, US dollars, Great British Pounds
Polish banks do not offer mortgages in any other currencies than the mentioned above.
What you need to get mortgage
PESEL number: the personal Polish identification number. A temporary or permanent residence in Poland is needed before getting a PESEL number assigned.
Employment contract: translated by a sworn translator
Annual tax return
Bank statement of monthly salary for the last 12 months
If there is only one borrower: Life insurance
Credit Score report
Restrictions for foreigners buying property in Poland
Restrictions for foreigners in Poland mainly aim at finding ways for creating some kind of direct tie between the foreigner and the land. Mortgage in Poland for foreigners may come by one the following restrictions:
Must be living and working in Poland
This option means that the foreigner must maintain a residency permit (either temporary or long-term) and a working permit to be able to apply for a Poland mortgage plan.
Must have a partner who is a Polish citizen
Another option tying a foreigner to the land is through marriage of a Polish citizen. If both partners are working abroad, for example, the Poland mortgage plan would go through the partner having the Polish citizenship. This option allows the foreigner to also consider other banks of Poland if the Polish partner's employment status is within the Polish Republic and in Polish Zloty.
Ownership of property in Poland
Ownership of the property or land is sufficient for the bank to use as collateral in case the Poland mortgage plan payments do not go through.
Finding a property to buy in Poland
Nowadays this can be done online or through real estate agencies. Usually logging on to the real estate agencies' website page includes their services and listings. The following are good sources for property searching in Poland:
The following are well-noted real estate agencies in Poland
Hamilton May Real Estate Company
Sotheby's International Realty Poland
Rental Income in Poland
Rental income in Poland must go through taxation. Whether the owner is Polish or not, they must submit the rental income through a tax return to Polish tax authorities every year. The rental income goes through the monthly calculations by the tax office every month. A tax identification number, the NIP or Numer Identyfikacji Podatkowej, must be applied to. Local Polish property taxes are also payable on a quarterly bases, and the Polish Capital Gains Tax is charged at 19%. Various real estate agencies can handle property tax organization in cases of mortgage in Poland for foreigners and rental income.
Rental income in Poland for apartments in Mokotów
| | |
| --- | --- |
| 90 sq. m | around € 1,185 |
| 120 sq. m | around€ 1,680 |
Rental income in Poland for apartments in Śródmieście
| | |
| --- | --- |
| 90 sq. m | around €1,315 |
| 120 sq. m | around €1,535 |
Rental income in Poland for apartment in Warsaw
| | |
| --- | --- |
| 90 sq. m | around € 1,020 |
| 120 sq. m | around € 1,430 |
Rental income in Poland for apartments in Krakow
| | |
| --- | --- |
| 90 sq. m | around € 1,080 |
| 120 sq. m | around € 1,255 |