«It's possible to purchase a two-bedroom apartment 500 meters from the sea on the Costa Blanca for a hundred thousand euros». Expert on buying property in Spain
300 sunny days a year, absence of winter, delicious seafood, first-class beaches and a rich historical heritage — all this, of course, is about Spain. It is not surprising that every year tens of thousands of people from all over the world buy real estate on the Mediterranean coast, from Barcelona to Malaga. We talked to the administrator of EspanaTour Irina Rud about all the details of property purchase and ownership in Spain.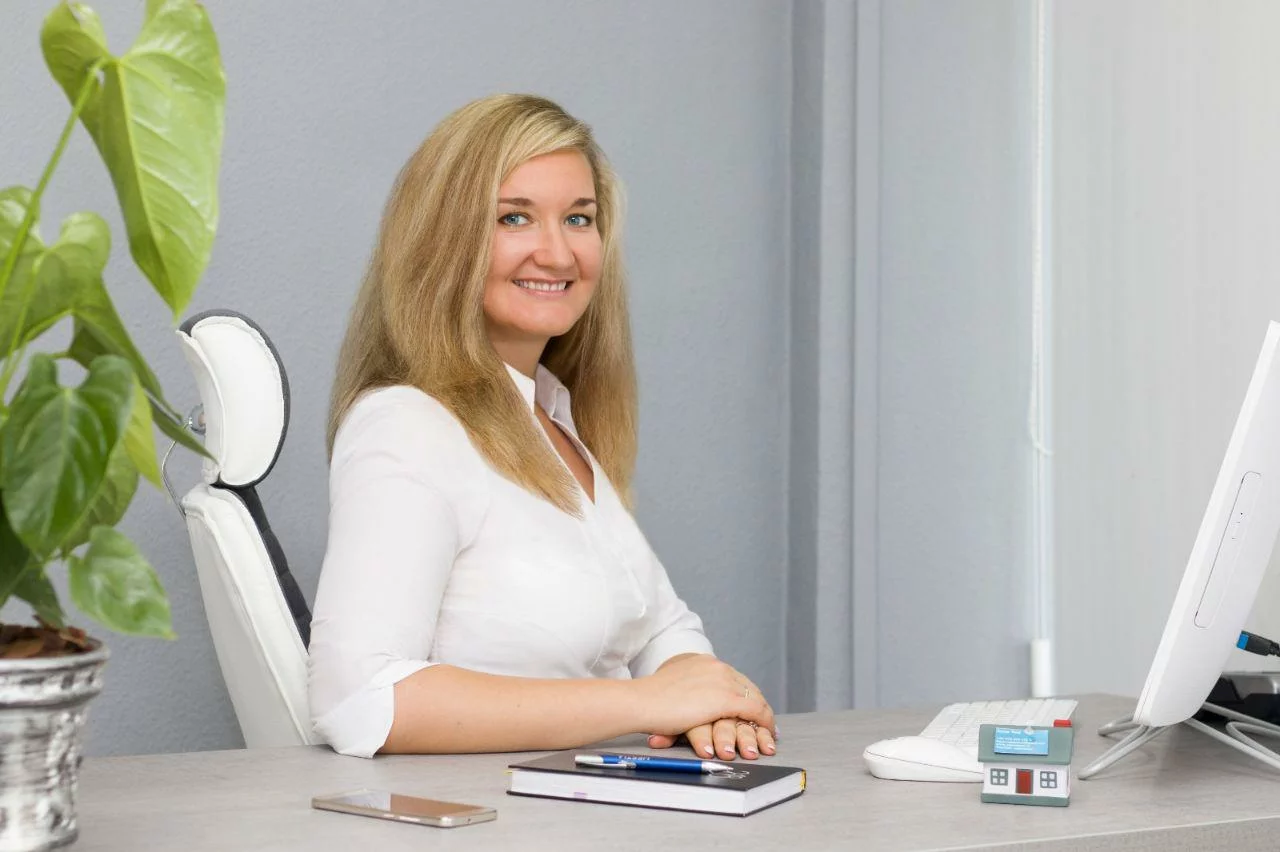 «Real estate prices are rising»
— What is happening with the property prices in Spain? How has the cost of apartments changed over the last year?
— Despite the unstable situation in some European countries, the Spanish economy is currently on the rise. This is also about the real estate situation. Spanish real estate is growing at 4-6% per annum. If we talk about the market of new buildings, then according to the statistics committee, this figure can reach 10, and in some regions up to 15%. For example, real estate prices in the city of Pilar de la Horadada have significantly increased, in the area of which a new international airport was opened a year ago.
— Which Spanish regions are most in demand among foreign buyers today?
— If we talk about Russian-speaking buyers, then we see either Barcelona together with the surrounding area, or the Costa Blanca more often in requests. Since I work specifically with the Costa Blanca, I will dwell on this region in detail. Among the cities that buyers are interested in here, I would single out such as Orihuela Costa, Torrevieja and Benidorm. Based on our company's statistics, more than half of our customers purchase property in the Orihuela Costa area. This resort area in the south of the Costa Blanca has made significant progress in recent years in terms of infrastructure development. Many modern residential complexes, restaurants, shops, hotels have appeared here, as well as several golf courses. At the same time, apartment prices are still affordable. Not surprisingly, real estate here is becoming increasingly attractive.

Torrevieja and the small resort towns around it are also very popular. Torrevieja is located in the central part of the Costa Blanca. This is a picturesque Spanish town with excellent sandy beaches, rocky bays, interesting museums and hospitable residents. By the way, the largest Russian community in Spain lives right in Torrevieja.
As for Benidorm, it should be understood that this is real Spanish Las Vegas. There are many very high-rise apartment buildings and hotels, luxurious restaurants, nightclubs and water parks. If we talk about property prices, then in Benidorm they are one of the highest ones on the Costa Blanca. For example, if you can purchase a decent apartment in a new building in the south of the region with a budget of 150 thousand euros, then in Benidorm for the same amount of money you can only claim for a «secondary», and, perhaps, even in a building without an elevator.
In general, if you like a regular, relaxing holiday surrounded by low houses and beautiful nature, then it is better to consider the southern cities. If partying and nightlife come first for you, then welcome to Benidorm.
«The closer to the sea, the more expensive»
— Since we've started talking about prices, please, talk us through what is possible to get having 100, 200 and 500 thousand euros?
— For 100 thousand in the south of the Costa Blanca (Torrevieja, Campoamor, Orihuela Costa) it is possible to purchase a good two-bedroom apartment, which will be located 500 meters from the sea. For the same amount of money, you can buy a new apartment, but most likely it will concern only the first floor (lower floors are usually cheaper).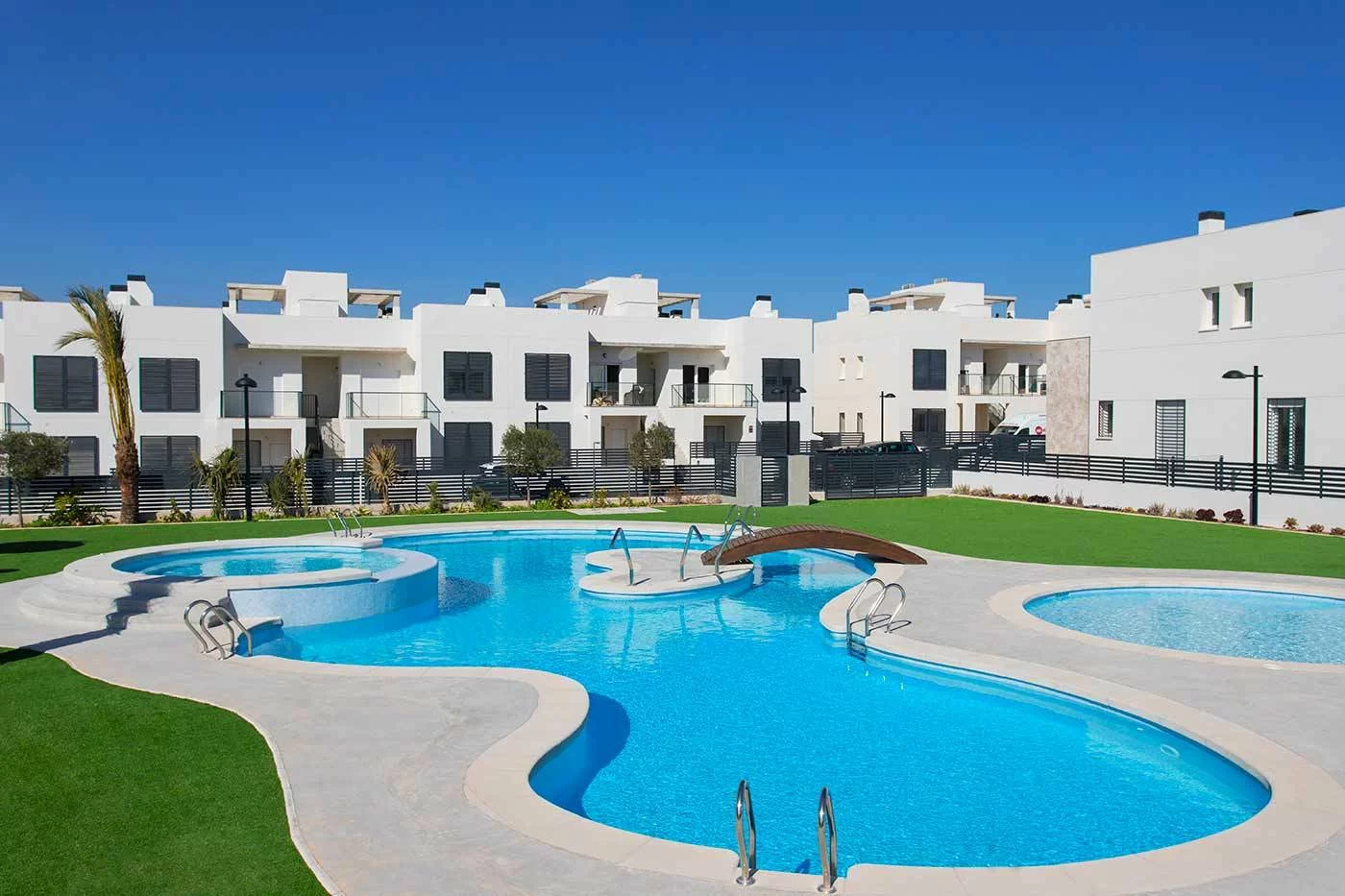 With 200 thousand euros, you can consider a scenic (with panoramic sea views) apartment with two bedrooms and two bathrooms or even a separate villa with a pool in 2-3 kilometers from the sea.
Further, along with the price, the level of residential complexes or villas that you will consider will increase.
If we talk about the cost of 500 thousand euros, then it will be villas in good areas. It is worth knowing that, buying a property for 500 thousand or more, a person can apply for an «investor visa» — a residence permit of a certain type, which gives the right to work and live in Spain, without being limited with a certain number of days. Let me explain: those who purchase real estate for a smaller amount can also get a residence permit. But at the same time it will be of a different type — without the right to work and with the condition of staying in Spain for at least 183 days a year.
— What are the general advantages of buying real estate in Spain? Why does this country attract buyers from abroad so much?
— Recently, according to the statistics of our company, real estate on the Costa Blanca are purchased by both immigrants from the countries of the former Soviet Union — Russia, Ukraine, Belarus, Kazakhstan, the Baltic countries, as well as residents of Japan, the USA, Thailand, Germany, Great Britain, and Scandinavian countries. Of course, everyone has their own reasons for buying property in Spanish resorts, but I would highlight a number of advantages specifically for the Costa Blanca region. Firstly, the climate: the absence of cold winters and not too hot summers (especially in the south of the coast). Secondly, food of reasonable price and high quality. Thirdly, a high level of medical care. Of course, do not forget about the rich Spanish culture and history — this country can really be studied endlessly. By the way, the Spanish language, in my opinion, is quite simple to learn. It is very easy to accustom and feel comfortable while living and communicating with local residents.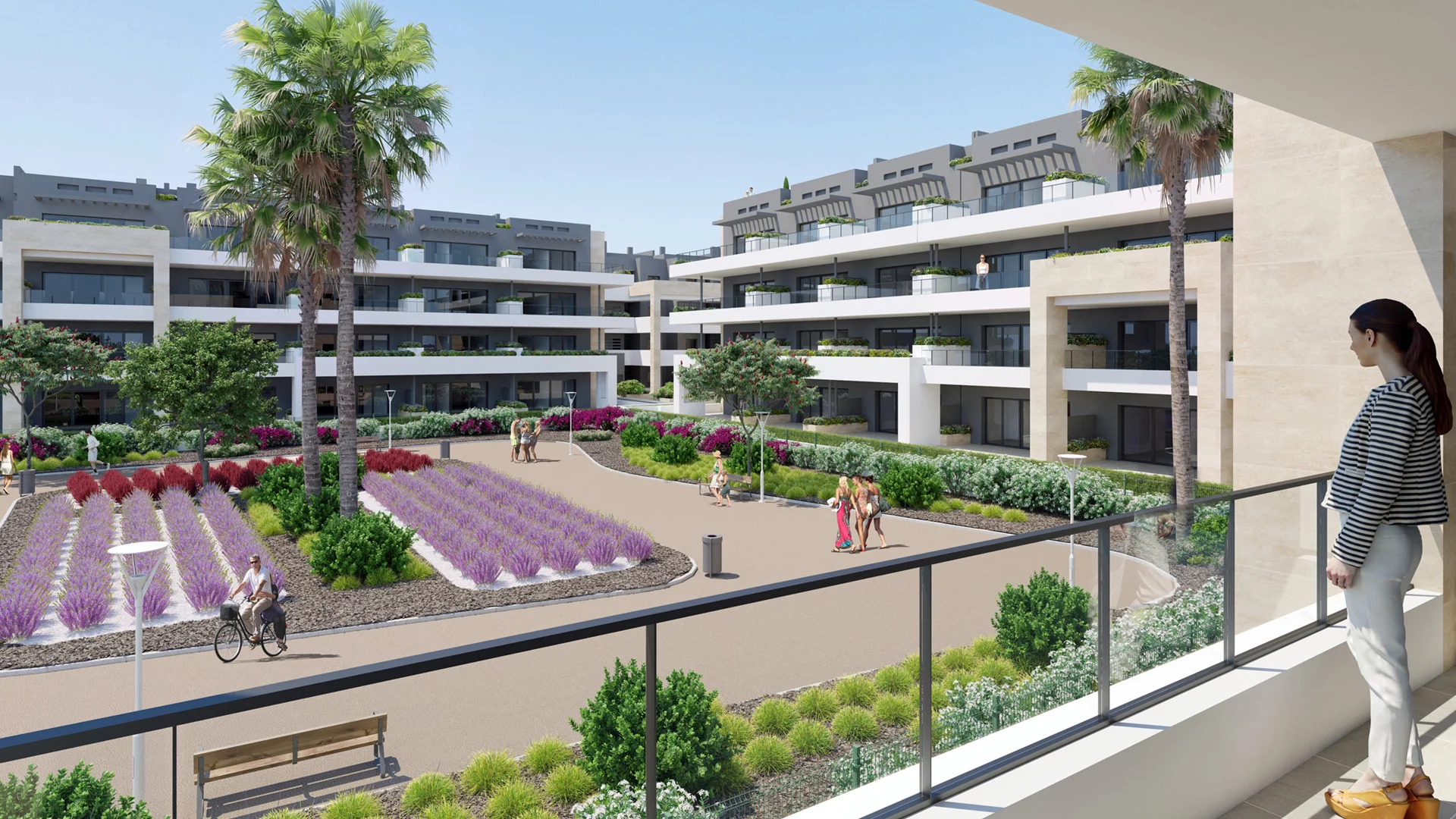 Well, it's worth noting that property acquisition in Spain is a good investment. You can live in your own apartment, rent it daily or for a long term, or just own it and thus save and increase your capital, because, as we have already said, the value of Spanish real estate only grows annually.
«Property ownership in Spain requires some cost»
— What are the details of owning an apartment in Spain?
— Owning a property in Spain naturally presupposes some costs. Let's start with two mandatory taxes: real estate tax and non-resident income tax. They are paid once a year and their amount is up to 1% of the cadastral value of real estate. If the apartment is rented out, you will additionally need to pay income tax — this is 24% of the income received.
This is followed by utility bills — electricity, water, housing maintenance fees, garbage collection, etc. So, once every six months you will need to pay for garbage collection — now this payment is 21.36 euros.
As for the cost of electricity and water, these are monthly payments, which consist of a fixed and a «floating» part (depending on the meter reading). Depending on your needs, they can be 30-50 euros per month.
Do not forget about the service charge — it can vary from 10 to 160 euros per month. The more various benefits are provided on the territory of your complex, the bigger will be the payments for it. In addition, at your new place of residence, you will most likely need home Internet and television.
If we talk about real estate insurance, then this is a voluntary matter in Spain.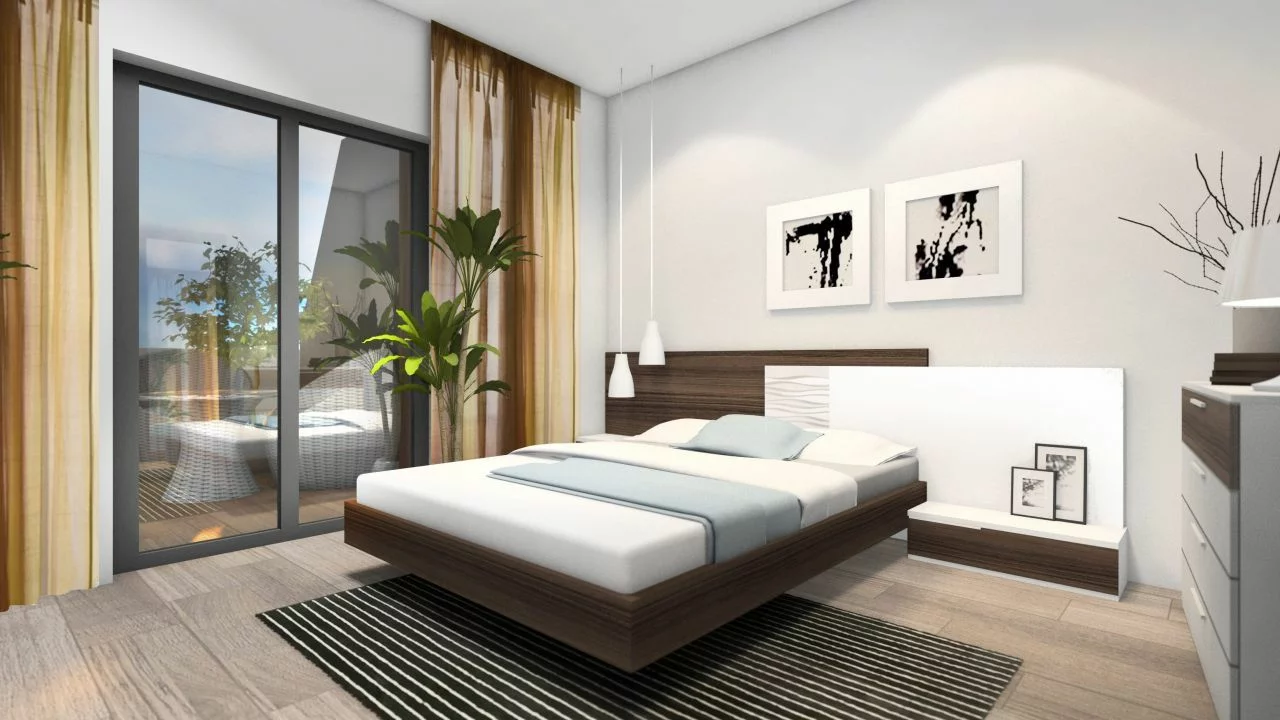 — Which residential complexes are most popular among foreign buyers?
— I would single out 4 popular options. First of all, these are small complexes on 4-5 floors located in the central part of the city. Usually there is its own closed area with a swimming pool and parking in such complexes. The main advantage of such places is the availability of the entire urban infrastructure: shops, pharmacies, cafes, banks. The distance to the beaches from such complexes, as a rule, is about a kilometer, that is, you can walk to the sea for 10 minutes on foot. The cost of apartments here is from 110 thousand euros.
Next, I would note residential complexes located near the sea. It is also low-rise buildings, but with a large number of additional services — pools and a jacuzzi, playgrounds and lots of greenery (sometimes residents get almost their own parks with footpaths on the territory). The cost of apartments starts from 200 thousand euros.
Also, among foreign buyers, hotel complexes are very popular, in which there is everything at all: pool bars, gyms, smart systems in apartments. Such apartments are in demand both for living and for renting. Cost is from 200 thousand and above (sometimes there are apartments in such complexes and for 165 thousand).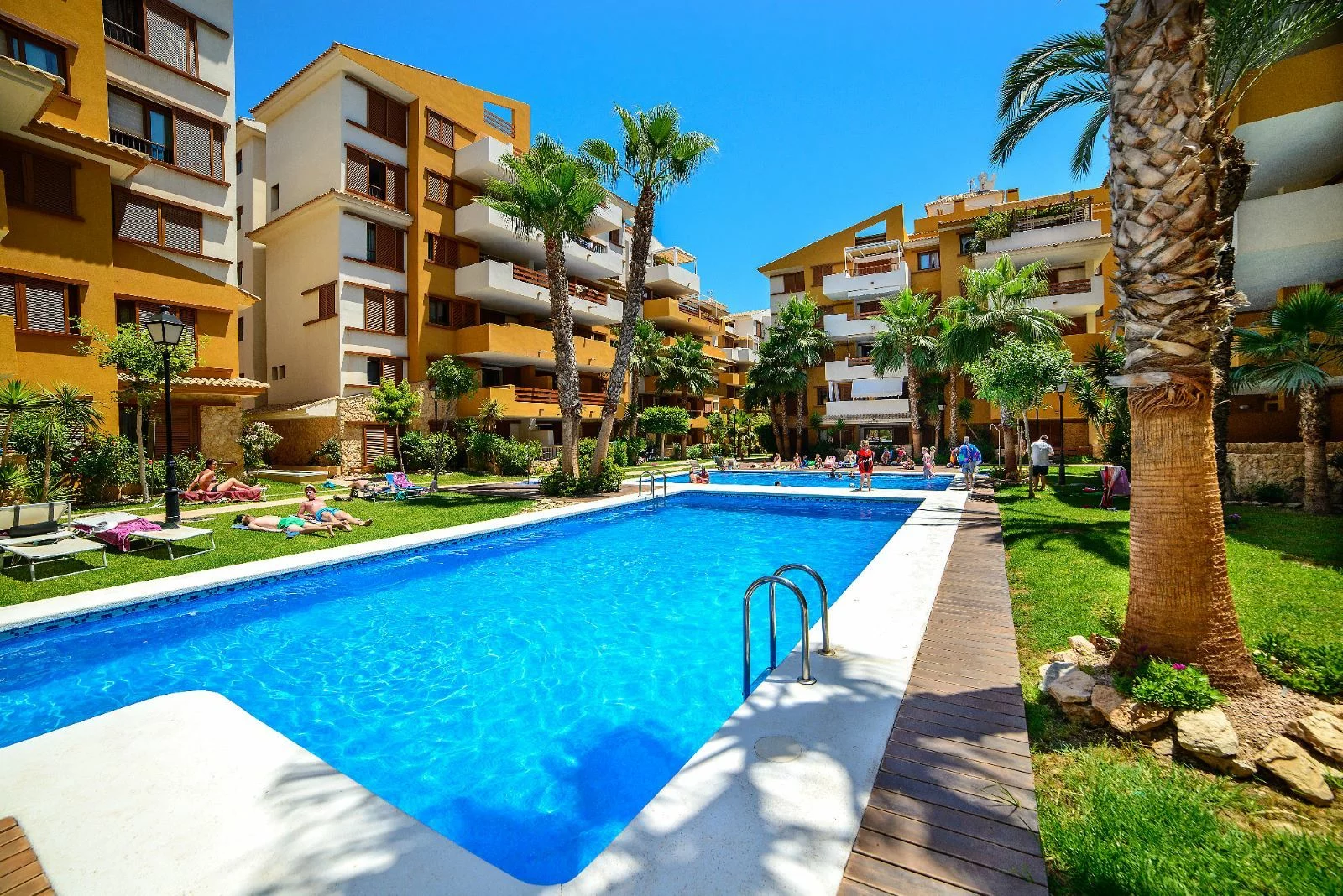 In addition, in resort towns, complexes of two-story bungalows for two apartments are in demand. Each apartment will have its own entrance: those living on the ground floor have a small courtyard in front of the entrance, residents of the second floor have their own large roof terrace. On the territory of such complexes there will also be pools and other services. The cost of the bungalow is from 165 thousand, town houses are from 180 thousand.
Photo from the archive of Irina Rud