«We brought all our case-based residence permits to a successful issue.» The expert from Kaiser Estate real estate agency talks about moving to Germany
---
The REALTING editorial board will continue a series of articles on the issues of settling abroad legally. This time we've talked with Key Account Manager of Kaiser Estate GmbH Ksenia Kuligina and found out about all the available methods of legalization in Germany, the nuances of obtaining a German residence permit, permanent residence and citizenship, renting, and buying real estate in the country.
Residence permit, permanent residence, German citizenship: advantages, grounds for obtaining, necessary documents
Long-term stay in Germany can be either on a national visa (the first six months) or on the basis of the status of a residence permit, permanent residence. The concept of «work visa», as in the United States, does not exist in Germany. You can apply for a temporary residence permit after obtaining a national visa. A residence permit can be of different duration-between 6 months and 4 years. Then the temporary residence permit is changed to permanent one which is a permanent residence.
The advantages that the status of residence permit and permanent residence give are basically the same:
health insurance,
unemployment insurance,
pension insurance,
child benefit,
free education,
employment opportunities,
visa-free travel throughout the European Union.
A German citizen, in addition to the above, also gets the right to vote, the right to enter the UK visa-free, and the right to apply for a visa to the United States under a simplified procedure.
How to get a German residence permit?
There are several main paragraphs for obtaining a residence permit:
Residence permit for financially independent individuals,
Business immigration,
Blue card.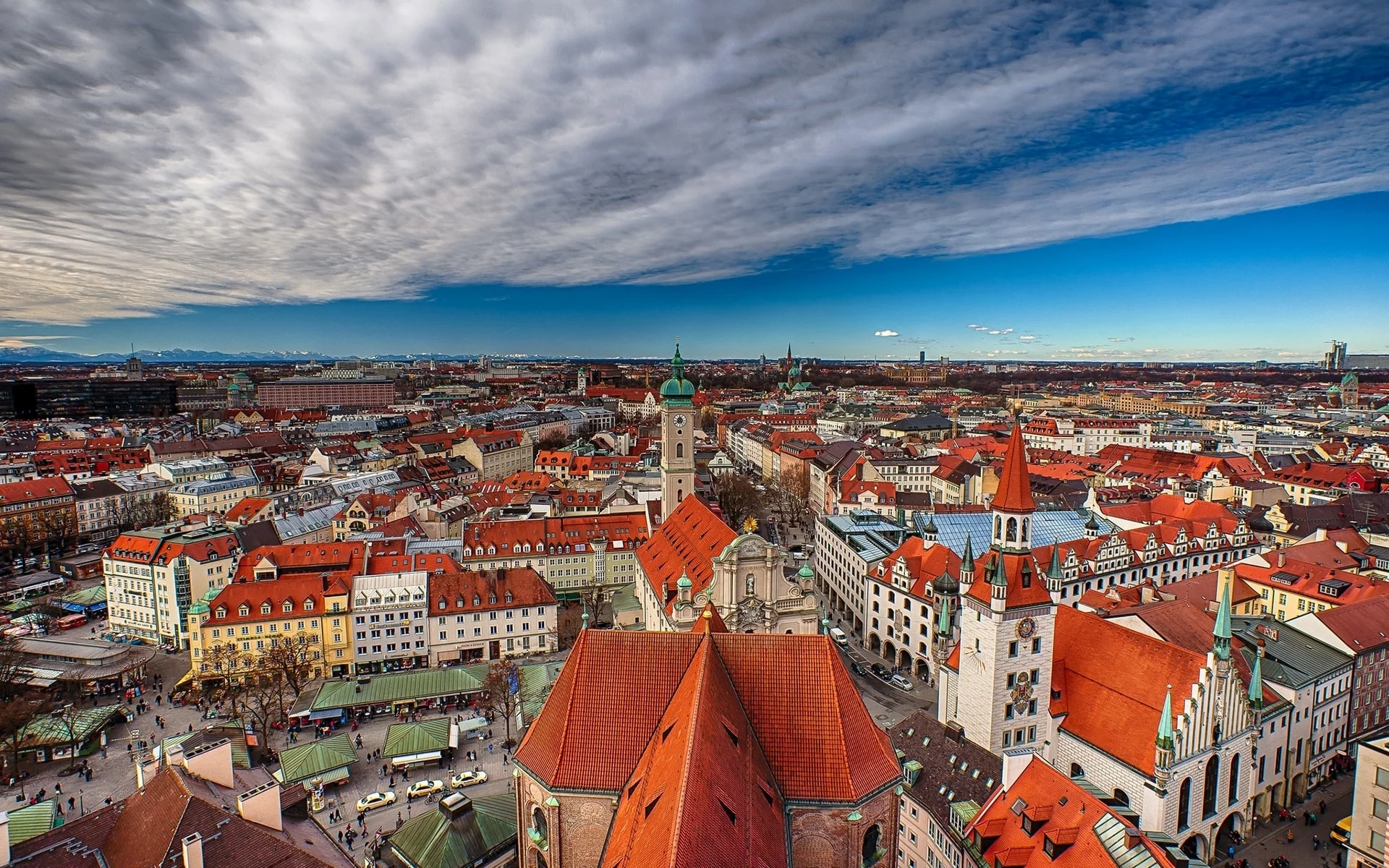 Theoretically, the article «Residence permit for financially independent persons» exists in the law. However, it is almost impossible for us to make any forecasts for the client based on this paragraph, so we do not work with it.
You can apply for a temporary residence permit (Blue Card or visa for highly qualified specialists) if you have a higher education diploma recognized in Germany and a work contract with a salary of 54 thousand euros per year (before taxes). In this case, a residence permit is issued for 4 years to the client and his family (children under 18).
But we can also help if the client does not have a working contract. Firstly, you need to set up a company in Germany and prepare a full set of documents. The average case is as follows: for example, a company is set up by a husband, and the wife gets a job in this company in accordance with her diploma, which is recognized in Germany. By the way, there is a fairly large database of diplomas from Russia and CIS countries that are relevant here. Thus, the wife will be the main applicant and she will be able to issue a residence permit for her husband and children. The duration of a residence permit depends on many factors and before the COVID-19 pandemic has started it took 6 months on average.
In the case of business immigration, you must set up a company and draw up a business plan for at least 5 years. A residence permit is issued only for a year, i.e. it will need to be renewed annually for the next five years. When applying for an extension, they assess whether the company's activities meet the business plan and whether the company brings the expected economic benefits to Germany. It can take up to 6-9 months from the start of collecting a set of documents, writing a business plan to finally receiving a residence permit card.
In general, we advise customers not to buy into the ads that give any guarantees of obtaining the same residence permit. It is important to understand that the decision on the issuance of a residence permit is made by a specific German official. Whether you are a first-class lawyer, friend, or spouse of an official, it is impossible to have any influence on his decision. Therefore, it is very important to make it clear for the client that the concept of a «guarantee» does not exist as such.
Our company takes 50% of the cost of our services as a prepayment, the second half is paid out only when the client receives a residence permit card. Thus, we do a lot of work as if on credit. Note that in our experience there has not been a single refusal, we have brought all our case-based residence permits to a successful issue.
The main recommendation for potential buyers is to contact bona fide agents in trusted real estate companies.
How to get a permanent residence and German citizenship?
You can apply for a permanent residence if you have lived for a certain number of years with a temporary residence card:
Owning a Blue card, the main applicant can change it to a permanent residence card in two years (with a certain level of knowledge of the German language);
If the residence permit was issued for business immigration, the permanent residence can be issued in five years.
As for obtaining citizenship, such cases are not particularly popular. Russians, for example, will have to renounce their Russian citizenship. And, as mentioned earlier, the advantages that a German passport gives are not numerous.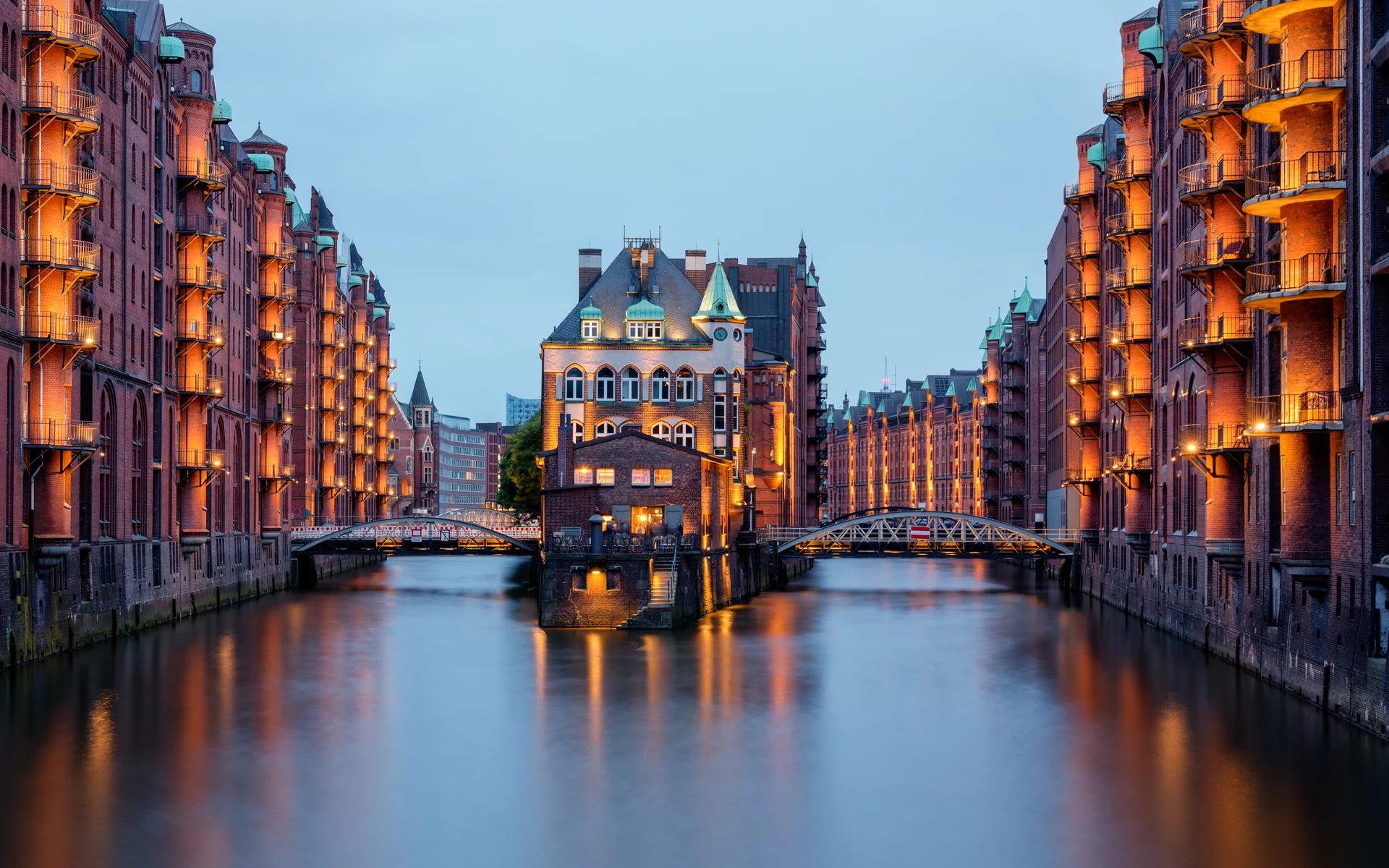 Renting of real estate in Germany
For foreign citizens there are no restrictions on renting residential and commercial real estate. The main thing is to have a sufficient amount of funds and provide a certain list of documents:
passport,
income certificate,
local credit history.
Then you need to pay a deposit equal to the triple monthly fee. There is also a set of rules that must be followed. It is important to note that you can only leave your current home after the period specified in the rental contract has expired. Usually, this period is three full months starting from the date of termination of the contract (in the middle or end of the month). For example, if today was October 25, then you could cancel the contract on November 1, and leave the apartment only on January 31 or February 1. However, you will have to pay for rent during this period, even if you find another apartment.
Nuances of renting residential real estate
The Germans have a very clear idea of how many rooms (meters) a family with children should have. An apartment that has less than two bedrooms or less than 80 sq. m. will hardly be rented out to a family with a child. For a family with two children, respectively, it is better to rent an apartment with three bedrooms or an area of about one hundred square meters.
It is important to be prepared for the fact that in premium locations, the queue for an apartment can be several dozen people, and, perhaps, it will not be possible to conclude a contract and rent an apartment that you like right away. A good alternative, in this case, is to seek professional help.
Renting commercial real estate
Both an individual and a legal entity can rent commercial real estate. But it is important to confirm the availability of the required amount of money and make a deposit. The lease always includes the following points:
status of facilities,
equipment transferred or purchased by the owner/tenant,
rules of use of premises,
necessary payments, and recalculation rules for each party,
the deposit, etc.
Buying real estate as a foreign citizen
Citizens from abroad have the right to purchase real estate in Germany. The main condition is to prove the" purity " of funds to the owner and notary so that they ultimately agree to conduct the transaction. For our part, we will present the potential buyer in the best possible light and suggest the best way of making the payment.
How does a purchase and sale transaction work?
The list of required documents depends on whether the buyer is an individual or a legal entity. You will need a passport and registration information. The contract and other documents are drawn up in German. If the purchase is made remotely by proxy we will help you organize the process.
Now that the borders are closed, all transactions are concluded mainly by proxy: we sign everything for the client and then the notary sends him a special paper — the so-called agreement with the signed contract. The client signs it at the notary at the place of residence, makes an apostille, and sends it to us. We translate this agreement into German and bring it back to the notary — the transaction is closed.
Additional expenses when buying real estate
Expenses related to the purchase of real estate include:
purchase tax (depends on the land on which the object is located);
commission for transaction support (depends on the object and the land on which it is located);
notary services (usually 1.5%);
entry in the Housing Registration Book (0.5%).
Loans for citizens from abroad
Basically, a foreign citizen can get a loan for the purchase of real estate. However, no one can guarantee success, because there are various restrictions (on the types of objects, banks, etc.).