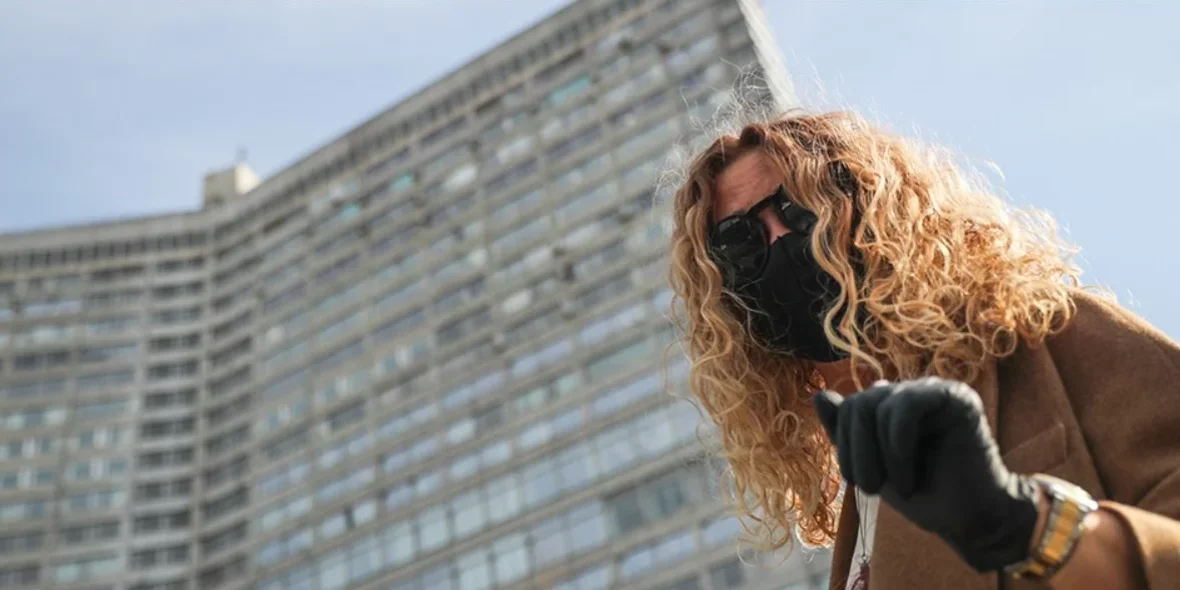 «There's no panic but the deals are failing through and prices will continue to fall». How coronavirus influences real estate markets of Europe, Great Britain and the USA 2020
The situation caused by the spread of coronavirus is heating up all around the world. The rapid growth in the number of cases blocks cities and major transport routes pauses many business fields and frightens residents of many countries. And despite its inertia, the real estate market quickly reacts to the changing situation.
Because of the quarantine in many countries, it has become impossible to show properties, in some regions the number of transactions is rapidly decreasing, there are problems with transaction closing. People cannot leave their homes. In other regions, on the contrary, there is a boom in market activity, extremely high demand and «washing out» of the best objects.
REALTING has contacted partners from several dozen countries to find out reliable information about the current situation in different regions. What is happening in the real estate markets of Italy, Spain, Great Britain, the USA, Russia, Ukraine, Finland, Moldova and other countries? Where has the market collapsed completely, and in which regions the number of transactions has increased noticeably? Where do prices fall and where did they instantly grow up? What should investors and buyers do during this difficult time? Which property will be the most liquid in the near future, and which will not find its buyer?
Walid Moussa, president of the International Real Estate Federation (FIABCI World):
— COVID-19 will certainly have an impact on the real estate market. However, in the long run, property investments will be much safer than stock market ones. This is because the real estate market reacts to all the processes more slowly, it's more difficult to influence it. While stock markets collapsed not only in Europe and the United States but all over the world.
One of the main precautions recommended by doctors is to limit interaction with other people. And although realtor's work is, first of all, to show properties and meet with sellers, buyers and lawyers, I ask you all to follow doctors' recommendations to protect not only yourselves but also your partners and clients.
Ukraine
Igor Balaka, vice-president of the URA, head of the Foreign Relations Committee:
— The situation is quite difficult. In many regions, including the largest ones like Kyiv and Kharkiv, a state of emergency has been introduced. It means that the subway doesn't work, public transport can be used only with a special pass and by no more than ten people. A national quarantine has been declared.
Almost all offices in the regions with a state of emergency are closed. Although some companies allow only service staff up to a maximum of five people. The service sector doesn't work. According to law enforcement officers, the administrative responsibility at the rate of 17,000-30,000 hryvnias (approximately 600-1100 U.S. dollars) applies to each employee for being at the workplace. Employees were asked to work from home.
The number of incoming calls decreased by about 90%. Many buyers postpone property purchase until the situation is clarified. The government has officially declared these circumstances as force majeure, so some deposit contracts are terminated without penalty. Most of the completed deals are the early deposit ones. Notaries work on an appointment basis.
The new deposits are rare. Most of the activity persists in the primary market with prices fixed in hryvnias. With the growing dollar rate, some buyers take advantage of the opportunity, exchange money and buy attractive objects for themselves.
Prices are still at the same level, although we have already noted cases when potential buyers offer much lower prices for liquid objects.
In general, real estate is not quite flexible in the short term. Therefore, it takes time for the market to react, including in the price range.
It is premature to make forecasts because we don't know how long this situation will last. But today the Office of the President announced decreasing pace of GDP at the level of 4-9% depending on the scenario. Of course, this will affect the real estate market.
Where is it better to invest now for those who have money and deferred demand? In objects from reliable tenants with good cash flow or in properties on which sellers urgently need the money and they are ready to bargain to the very end.
Russia
Igor Gorsky, President of the Association of Realtors of St. Petersburg and Leningrad Region:
— There are no situations when the work of real estate agencies is completely disrupted. It's more likely the contrary: we feel the rush, there is an increase in demand for the secondary market. Prices for the primary market properties began to rise because of the dollar. Demand isn't yet that drastic but simply increased.
However, I think it's not very good, because the amount of money people have is limited, no matter what country they live in. It means that the summer collapse will be even greater. Now people will spend all their money, actively buy up what they planned to, and, consequently, won't buy anything in summer.
As usual, economy and comfort class are growing in the first place. A mass-market is quite active in terms of price change. Business class, luxury properties and premium class are growing less but they have never been a subject to volatility, i.e. a sharp rise in prices. Expensive segments are always slower to get both more expensive and cheaper.
Projects that were hard to be sold are now being sold easily. People are buying up interesting options. Thus, in the future, we'll observe the «washing out» of good objects, good layouts, good floor planning from the market.
Now is the right time to purchase what was planned to be bought in the future because by the summer the price will be fixed and higher. Anything can happen here except price decrease.
While the situation is not so bad here as in Italy, in any case, it is highly important to protect yourself: to stock up with masks and other personal hygiene products. To work, if possible remotely; to avail of IT technologies more actively in terms of showing real estate properties.
With all this, at the moment we need to actively work with customers. Not so long ago there was a Central Bank meeting: the key rate wasn't raised, i.e. the mortgage is quite cheap (agricultural mortgage is 2.7%, in St. Petersburg it's about 7.4-8.1%). As long as the mortgage is cheap and there is an opportunity to refinance, we need to demonstrate out active work to our customers.
Renata Loginova (Aventine and Companion. Sochi Real Estate):
— The real estate market is inert, unlike consumer goods. Air conditioner and buckwheat prices zoomed up instantly, while real estate prices will rise in a month or two maximum. The process is irreversible. The rate decrease will affect the cost of construction materials, equipment, freight transport.
Now there is an opportunity to buy an apartment in Sochi at old prices. If you were or are thinking about real estate in the resort city, you need to do it now, even at steep mortgage rates. When everything is settled, you can refinance it but the amount of the loan won't change. Also, there are options at good prices in new buildings.
However, one of the key problems at the moment is panic. The loss of control and common sense leads to thoughtless decisions and actions, making reality even more complicated and humanity even more vulnerable.
If the situation in Western Europe is really difficult now, in fact, the work of agencies is temporarily blocked, in some countries, there is a peak of activity.
Poland
Nicolas Jerzyk (Fox Promotion):
— I am concerned about the state of affairs today because the country has implemented strict rules of quarantine. Probably, they're not as harsh as in Italy, France, Germany and other countries but all the preventive measures taken significantly reduce market activity. All appointments and presentations have been cancelled, and even transactions are prohibited. Now we can only wait for the morbidity rate in the country to decrease that may take quite a long time. According to the most optimistic forecasts, about 2-3 months.
Latvia
Silver Fox representatives:
— The market has dropped, rent and purchase property prices have fallen, which is why deals are disrupted. Agents work from home, no presentations. Many commercial real estate sellers refuse to reduce prices. Buyers, respectively, are not satisfied with it and waiting for their lowering.
Maxim Sitnik (Capital Property):
— I remain optimistic and see the prospects of working in the market. The situation is calm, the work is in progress but the market dynamics are decreasing. There are no travel restrictions in the country but contact with people is strongly unadvisable, so apartment presentations are not running.
Romania
Dan Negulescu (REALPRO):
— We are in absolute isolation. We can only leave home for food and medicine. But we try to keep in touch with colleagues and customers with the help of modern technologies and phone.
We organize educational webinars and try to spend this time usefully. So far, we haven't had any new sales, and we are not sure how it'll affect the following months. Lower incomes and accumulated debts are likely to result in lower prices but no one knows how much lower.
On the other hand, there will always be those who will try to benefit from the current situation and buy real estate at a low price. My best advice is to stay at home and use free time for self-education.
Moldova
Eugeniu Turcan (Keller Williams Realty, Inc.):
There is a full blackout in the market. Troops, curfews, and complete quarantine have been introduced into the country. The main goal now is to stop the spread of the virus. All facilities are closed or are operating in an emergency mode. A state of emergency has been declared until May 15. One of the realtors, who showed the apartment to Italians, was hospitalized with coronavirus. The rest are on their guard. It is too early to make any predictions.
Italy
Sigita Pozelaite (OPISAS):
— Of course, this is a very difficult time for the whole of mankind. We all hope for the soonest victory. Our company OPISAS puts in work 150% saving time on the way to work because we don't go to the office or cafes for food, don't spend time with colleagues, etc. We do both daily works and even more: improve the company's website, marketing materials, missing translations...
We all work from home because quarantine was introduced in Italy from March 9 to 29. But even without official information, we believe it will be extended for at least a month. Rumours have it that schools will be closed until the end of the school year.
The number of sales hasn't changed much, because we work with international investors. But realtors from the U.S. make fewer deals these days because they cannot arrange presentations. We don't have this problem: 99.5% of our objects are sold without being seen.
Besides, some other factors stimulate sales. First of all, we notice a big interest from the financial sector because coronavirus (and later, probably, the crisis) negatively affects financial investment. Private bankers, family offices and financial advisers are trying to translate their investments into real assets such as gold, diamonds and, of course, real estate. Now, as it was before, the «official» currency in the crisis is the US dollar.
I would say that even individual investors are more active because they are worried about the future. They see what happens to the market: oil prices have fallen below the level of 1991, the US dollar has automatically risen. Some are scared that it will go even higher.
At the moment, prices haven't changed but if the crisis does come or the current situation will continue for an uncertain time, prices will begin to fall. It may be that within a year or two it will be unprofitable to sell real estate.
Our investors won't reduce the value of investment properties, because we already sell them below the average market price. We shouldn't be afraid because corrections are happening constantly, and the cost varies within 15%. At the last resort, let's say, in a crisis, prices can fall by 30% and 50%.
All we can do now is to wait for the price increase. The U.S. real estate market is the most dynamic in the world. For our company, the crisis is always good because we buy in bulk and thanks to a large number of foreclosures, offers increase in quantity and become cheaper. The same goes for reconstruction prices.
Well, we win with big market fluctuations. If someone wants to sell real estate, it is better to do it now: the dollar is expensive now and house prices will fall. But in some states, it is too late to do so because of the state's restrictions on coronavirus.
The level of technological development in Italy is low. Video calls, conference calls, video meetings, work from home... Everything, that for me, as for the Lithuanian, seems normal, is luxury here. Therefore, I am sure that this period will change the approach of employers and employees to work. I already notice these changes, and I am glad that we save so much time on the way to the office, we save money, save the environment.
I would advise investors not to make hasty and thoughtless decisions. Those who want to invest in real estate should avoid discounted price offers, think twice about where and what to buy. And I wish my colleagues to use this time for personal and professional development. I personally have recently finished two online courses.
Keep in mind that (in case of our company) the whole buying process does not require personal presence, everything is done online, there have been no changes in the buying process yet. As I said, in 99.5% of cases our clients buy investment properties without visiting objects. If someone wants to see holiday homes or luxury real estate before buying, unfortunately, it will be impossible. But even here it all depends on the project.
Let's say that those who want to buy Aston Martin, Legacy or Nativo in Miami should not do so at all, because all projects are under development. So this kind of sales remains unaffected.
Great Britain
Vera Kunda, International Real Estate Consultant (AvangardResidential):
— London has officially been quarantined, so we can go for a walk and get groceries only once a day. I was jogging in the morning and it was so strange not to see people and traffic jams around. Agencies are forbidden to work or show real estate, everything is closed.
Since 2016 property prices have fallen by 10-20%, luxury properties have fallen even more. But in January and February of 2020 the real estate market was very active, there were lots of agreed sales. Demand was pretty high, because of Brexit announcement and UK real estate was expected to finally pick up. Now with the coronavirus the entire real estate market has been put on hold.
I believe that over the last 10-20 years the market has grown so much that now it's time for it to adjust. For example, in 2000 you bought a property in a good location for £500 thousand, and in 2014 you could sell it for £1.5-2 million.
We all know that after the 2008 financial crisis, the real estate market and economy have been recovering for several years. Of course, we expected the cycle to repeat but no one could have imagined that the COVID-19 epidemic would hit us. So I believe that in the whole world there will be a recession if not a depression.
But I strongly believe that if you invest in the long term and in a great location, it will pay off very well. I advise my clients not to panic, the market will recover because it's cyclical. If you can pay your mortgage, sell your home only if you have a better investment plan.
As for buyers, it's a great time to buy properties due to the exchange rate and uncertainty. Uncertainty creates a lot of opportunities, so if you have cash, please consider London or other metropolises.
USA
Dmitriy Selektor (MICHIGAN REALTORS):
— On March 24, 2020, the Governor's Office issued additional recommendations on real estate services under Executive Order 2020-21. From the FAQ, it became clear that brokers and sellers of real estate are not «critical infrastructure workers» and therefore cannot leave their homes. The only exception is when it is urgently necessary to assist those who really need it, for example, who are in immediate lack of shelter. The FAQ also uses the ambiguous term «real estate service employees» and we don't know how to interpret it. We have already reported our concern about this wording.
At the moment, Michigan Realtors still follows the current interpretation of Executive Order 2020-21. Real estate services such as home and other property presentations, open houses and other contacts with clients should be considered as non-critical, which means that all these activities are prohibited until April 13, 2020. Wilful violation of the Governor's Order is a Misdemeanour. We have already been informed that law enforcement officers enforce the order on the streets and monitor non-critical services that continue to operate.
Those of the company's realtors, who are scheduled to close transactions in the next three weeks, have been notified that some state companies and appraisers will continue to operate within the federal government's general category for financial or insurance services and that closings will proceed. Our realtors must check the policies of specific companies/ appraisers.
Real estate brokerage companies have an opportunity to participate in transaction closings through conference calls or other video conference techniques following the Governor's order.
If you have a purchase agreement and the parties wish to agree to an extension, it can be accomplished by utilizing the Michigan Realtors Amendment to Purchase Agreement. As with any contract, please make sure that you are consulting with legal counsel.
Finland
Valeriy Faskhutdinov (VIPCON):
— For now, we're working. Deals and presentations are slow and only domestic. All international contacts have been stopped. Some say it will be banned to go out on the street soon.
Bulgaria
Mario Boyadzhiev (Bestayproperty):
— I am very optimistic about the future of the real estate market. Of course, I cancelled several business meetings with a client on a very large project and now the only thing left is to hope for the best.
Because of the restrictions all over the country, I don't even go to the office now. I work from home and keep in touch with clients by email, Skype, etc. Buyers will be able to see the properties only when the whole coronavirus situation is over.
Turkey
Toygar Ozguler (KeyShead International):
— From the very beginning of the pandemic, the Turkish government has not been too harsh on the citizens. Last week, the country's authorities applied strict measures and ordered everyone to work from home. Of course, it affected the work of real estate agencies. I lost some deals because the buyers couldn't fly to Turkey.
However, I am quite optimistic about the future, everything will be fine after the pandemic is over. We try to arrange video calls with some customers. Even if we want to visit apartments or villas, we cannot go outside because the government has restricted moving around.
Ahmet Acar (Alaiye homes):
— COVID-19 has had an impact on almost every aspect of life, especially the real estate business. The usual process of working with clients was interrupted. We are trying to hold video presentations but, of course, most buyers prefer to visit the properties themselves.
The pandemic has indeed affected the closing of some of our transactions. So everything was frozen until further notice. I hope that everything will return to normal as soon as possible because some clients are still waiting to see properties.
Nubar Veliyeva (InHouse Real Estate Agency):
— We were ordered to work from home. COVID-19 has messed up with the company's plans since the beginning of this year. I just want things to get better so we can start working with you.
Malaysia
Caiyi Choo, Senior Real Estate Negotiator (HOMEFIELD):
— At the moment, we cannot arrange meetings with clients. As soon as the social distance is over, we will return to our usual work routine. In the meantime, stock up on masks, hand disinfectants with more than 75% alcohol, drink more water and take care.