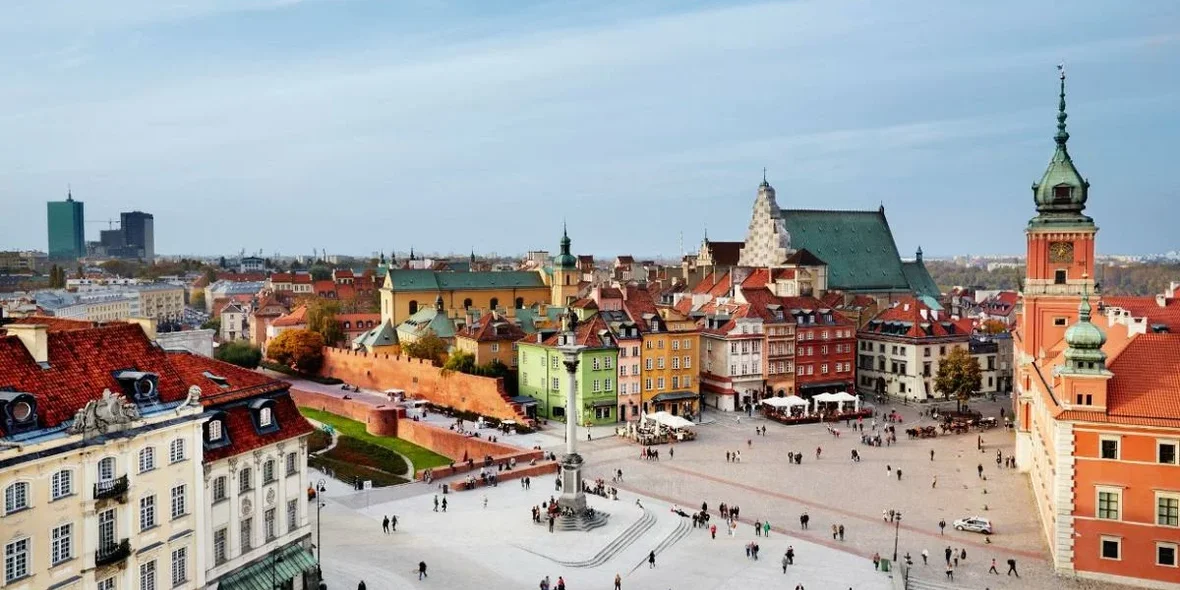 Warsaw. Apartments with guaranteed profit
Nowadays, Warsaw estate investment is considered as highly profitable. Clients from all over the world try to buy here apartments and other objects. The first Russian-speaking agency East West Reals in Warsaw works specifically with foreign investors.
Why is Warsaw so attractive for foreign buyers? There are representative offices of the most famous investment funds, notable developers, large international corporations. The capital of Poland is rightly considered as a business centre of Eastern Europe.
Given Poland's development pace, no wonder that the local real estate is so popular. Warsaw is changing every day: new parks, subway stations, transport junctions are constantly opening. 15 skyscrapers are constructed in the heart of the capital. The same number of them is almost ready in Vol (nearby district).
The subsidiary company of Financial Times, FDI Intelligence has formed its rating of the 2019-2020 cities among which are some Polish. Particularly Warsaw was mentioned as a city with high-quality life, unique economic prospects, and wide human capital.
The Eurostat statistic agency notices that due to the rapid 5% GDP growth in the first quarter of last year, Poland has become an economic leader among the EU countries.
In 2017, Poland has transferred from an economically developing country to a developed one. It's worth making a note that Poland is the first out of post-communist countries that received this status.
A recent report of the MFI predicts the growth of the Polish economy by 3-3.5% until 2023. According to the forecast, the Polish budget deficit will be at its minimum, only 0.3 of GDP in the nearest years. And the structural type deficit will decrease to 1.25%.
Among the Central and Eastern European countries Poland is considered as a leader in the number of estate transactions. Real estate market of Poland is unique due to loyal clients, low risks, and a variety of offers. A high rate of return on investment with a low-risk rate is one of the main advantages of the field.
Warsaw means international companies, multilingual schools, developed infrastructure, lots of cultural and sports centres. Everyone will find their favourite activities and will feel safe here.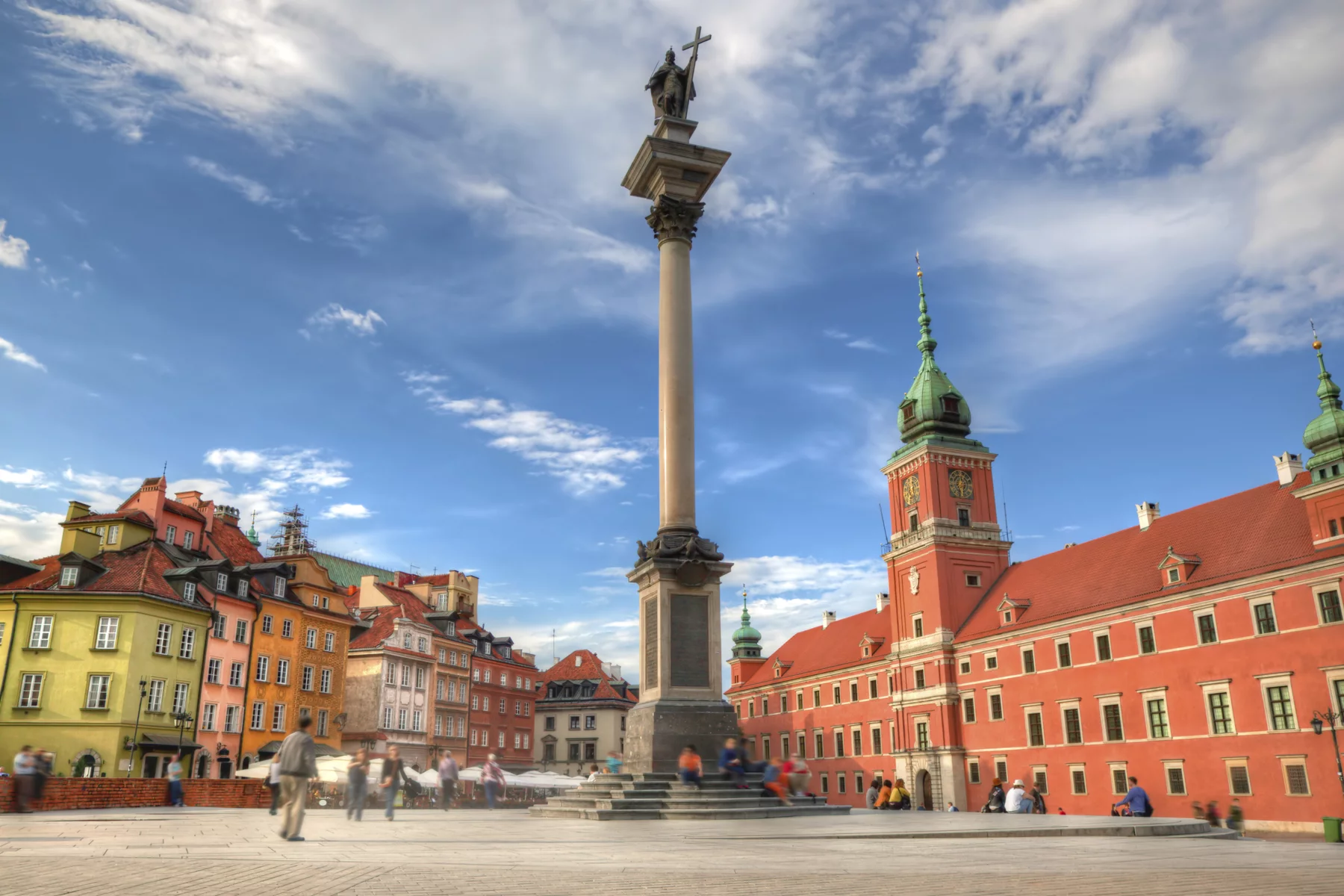 Distant investments: is it possible?
Already for a long time real estate is considered as a least risky investment type. Nowadays, only in Warsaw, there are about 500 residential complexes in construction.
Businessmen from all over the world invest their money in Polish properties, but only a few of them know how to invest distantly, without managing all the moments in person.
We offer you a few options for this investment type to get a stable profit.
Hotel Ibis
The chain of eponymous hotels includes 1800 objects all over the world. Now, a new Ibis Hotel is being constructed in Warsaw. It's located close to the railway station and the Warsaw Frederic Chopin Airport (15-minute drive). Just in a few minutes, there are main city highways.
Benefits of buying a property here:
In 15 years, the profit will tot up to 8,7%;
Reliable and world-famous agent;
An opportunity to reacquire a room after the rental contract termination for a 100% price;
No need to invest money in the maintenance of the object as the developer takes care of this type of questions to fir the Ibis Styles standards.
The lease states that renovation, modernization, communication system replacement, space improvement questions are regulated by the developer.
What's expected from the client's side? Only to buy a property, lease it to the agent for a long term and get a stable income. The owner also can use their apartments but only on specific days of the year. It's also written in the contract. When a lease is over, the owner can also sell the object to the agency at the same price that was paid in the beginning. Thus, an investor doesn't lose anything. There's a variant just to resell the apartment at any time.
---
Attention! It's important to remember that all the estate is commercial. The good thing is that according to the Polish laws, the apartment price already includes the 23% VAT, and you won't have to pay any extra fees. Non-EU citizens first have to get a special permit in the Department of Home Affairs of Poland to buy a property in the country, and only after start to legalise the transaction.
---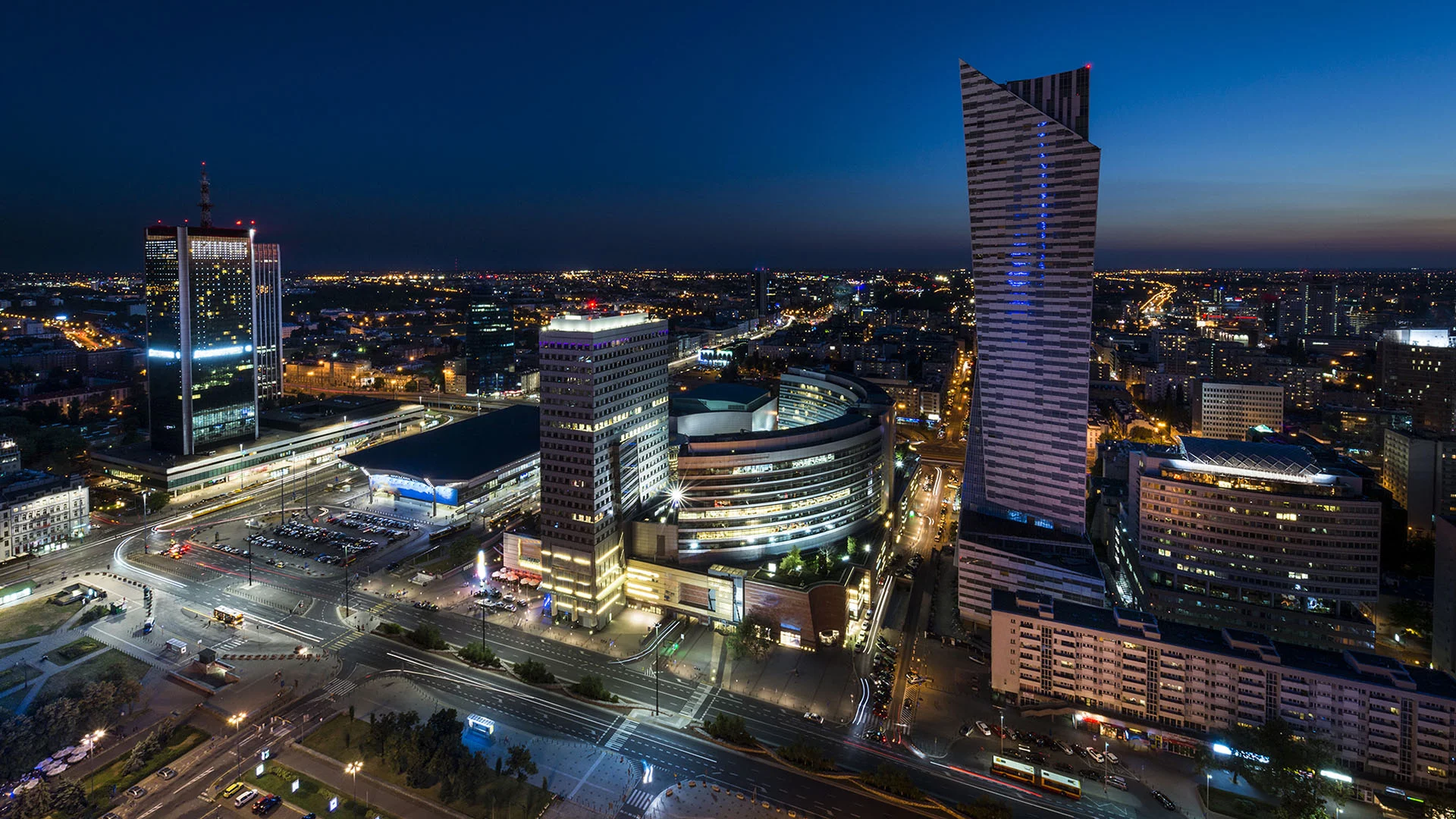 What MIA requires for issuing the permit:
The applicant purchasing a property has Polish roots, a residence permit, the right of a resident (only for a legal entity).
Actions of a foreign resident who wants to buy a real estate in Poland doesn't contradict the country's security.
Our company takes care of obtaining this permit. Our qualified partners — experienced law firms — help us with this kind of issues. If for some reason, the permit will be declined, a client will get back all the money invested into construction.
Apartment hotel with guaranteed profit
What to do if a potential client doesn't have any roots in Poland? Does it mean there's no way to buy Polish property? Not at all! In this case, we offer our clients another attractive option — an apartment hotel located between Rondo Daszyńskiego and Rondo O metro stations in the capital of Poland. This type of real estate is considered as residential that means there are no restrictions for foreigners to buy it. No special permits, Polish roots, residence permit, etc. needed to buy the apartment hotel. All that's necessary is a foreign passport.
It's worth noting that non-residents can purchase an unlimited number of properties of this kind. There are no restrictions for this.
To get profit from a guaranteed lease you don't need to personally control the process, get into the management details, or solve current issues. All these questions are regulated by the developer who has more than 20-year experience (from 1996). If a client decides to buy apartments in the complex, the developer guarantees 7% per annum starting from the day of signing the contract. According to the contract, lease of a purchased by a foreigner property lasts for 10 years. It will result in a double profit at the end.
Package offers were designed for our investor clients' convenience. It means that the customer gets ready to move in apartments (renovation, equipment), a car garage, all the service package that are usually needed for the whole validity time of the lease.
If the first 10-year lease is over, it can be prolonged for the next 10 years. Keep in mind that an investor has the right to stay in leased apartments for 14 days in a year.
A residential complex Wola that we offer is situated in a quickly developing district of Warsaw. Today, the Polish capital is a business centre where businessmen from all over the globe are coming. Famous companies' offices are located here: Mastercard, Samsung, Frontex, Raiffeisen, Benefit JLL, Black&Decker, and many others. One of them is a hundred-meter tall building that is the tallest one of its kind in the capital.
East West Reals is not only an estate agency. Highly qualified professionals work here. They speak Polish, English, Russian, Belorussian, and Ukrainian languages. Not only we help to make an object choice, but also assist at all the transaction stages: plan choice, prices discussion with the developer, communication with the developer at all the construction stages, transferring of the ownership, current contract signing, organization of all current legal, technical, and renovation questions.
East West Reals agents are reliable partners for every client in transaction support. The East West Reals mission is to become your partner in a trustful, safe, and profitable estate investment.