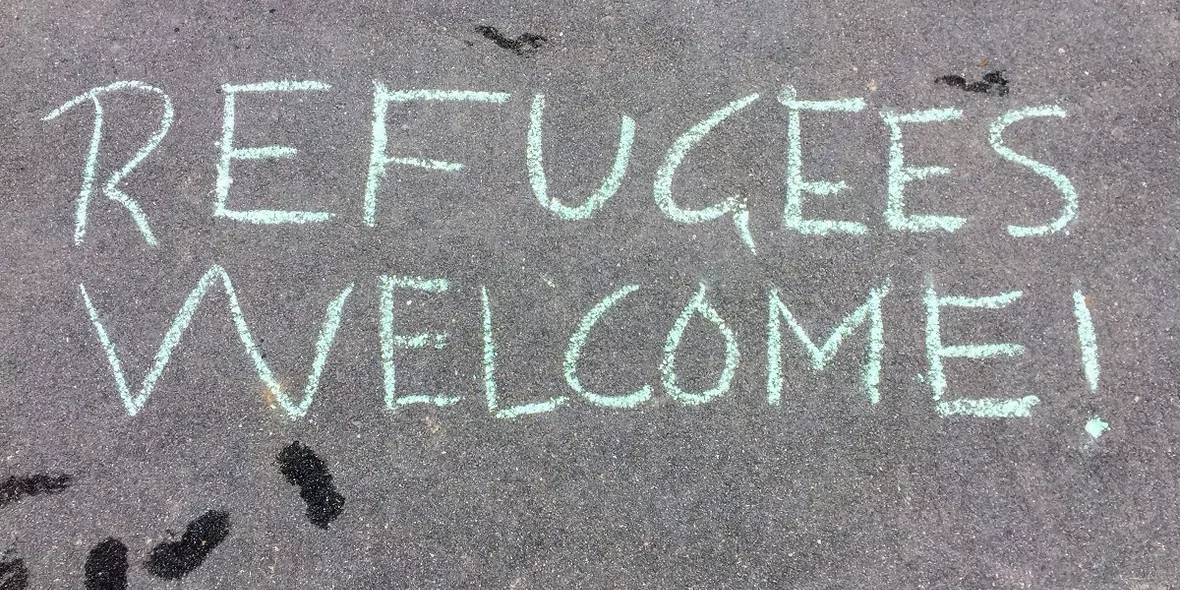 Housing and assistance for people from the conflict zone. We have collected all initiatives in Poland, Slovakia, Moldova and other countries (useful links)
The situation in the world continues to be extremely tense. Over the last few days, more than 800 thousand people have already urgently left to Europe. Unfortunately, these figures are far from the last. According to experts, about 5 million people may move to the European Union in the near future. The countries that will bear the main primary burden are Poland, Moldova, Romania, Hungary, Slovakia and the Czech Republic. Where can people turn for help in a particular country? We've gathered everything we know so far.
To help people, the European Commission strongly recommended EU member states to reduce bureaucratic delays for citizens of Ukraine. All 27 countries of the bloc accept Ukrainians without applying through standard asylum procedures. This decision was adopted unanimously following the meeting of the Ministers of Internal Affairs of the EU countries. At the moment, in order to leave Ukraine and cross the borders with the EU, you need a passport or any document with a photo confirming your identity. In addition, no PCR or vaccination passports are required to cross the border. Pet documents are also optional.
Poland
This country is a major destination for people from the conflict zone. Ukrainians can arrive through any border crossing at the Ukrainian-Polish border. They are all open and open 24 hours a day. Poland pledges to give all necessary support.
Numerous volunteers meet people right at the border. They are ready to provide Ukrainians with all the necessary information, water and food, as well as to take them to the right place. A base of carriers who are willing to transport people from the Polish-Ukrainian border to different cities of Poland has now been created online. There's an . There you can find medicines, food, water, clothes, accommodation, transport or a doctor. Anyone who wants to help civilians can place their ad on the help map.
First of all, what is needed? Overnight accommodation, the assistance of an interpreter, psychological and legal consultations, as well as warm clothes and personal hygiene items. Polish residents who can help in any way are asked to fill in the . There are already hundreds of applications from different Polish cities in the common database. The Polish Hotel Association and the Polish Church joined the campaign.
The Polish government is preparing a wide range of assistance — assistance and short-term accommodation centers have been opened in a number of Polish cities, you can read more .
also provides a wide campaign of assistance to people from the conflict zone in Poland. If you are in Poland and do not know what to do next, fill out the questionnaire at .
Useful links for those who are now in Poland:
.
of volunteer carriers at the border.
to international protection in Poland.
You can get a ride in Poland in the @perevezite chat or in .
General chat to help Ukrainians in Poland: @nashiwpolsce.
for Ukrainians to enter Poland..
Since February 26, Ukrainians can travel free of charge on PKP Intercity TLK and IC economy class trains throughout Poland. Travelers will receive a free ticket upon presentation of their Ukrainian passport.
Moldova
Temporary centres for people from the conflict zone, providing basic humanitarian, legal and food assistance, have been set up for all arrivals from Ukraine near checkpoints in Palanka and Oknitsa. In tent camps, people can warm up, eat, and receive medical treatment. After that, dozens of volunteers are ready to take Ukrainians to Chisinau for free.
In Chisinau, the former covid-center at Moldexpo, which can accommodate up to 500 people, has been repurposed to accommodate those who arrive. There is also an open donation collection point — it is open daily from 9 a.m. to 4 p.m. Volunteers accept food and warm clothing.
Also, the page «» was created on Facebook. Here Moldovan citizens offer food and free accommodation for Ukrainians. Provided houses are located in Chisinau, as well as outside the city, in villages.
Tourist complexes are also willing to open their doors to Ukrainians.
Houses and apartments that can be provided free of charge are announced on the 999.md portal, called «».
, located at a distance of 35 km from Chisinau, in Bulboake, Novoanensky district, opened its doors to Ukrainians who are forced to leave their homes. People who need help can call 062 001 893 and 062 100 521.
, located 20 km from Chisinau, announces that it is opening its doors to accommodate Ukrainians. People who need help can call 069 303 499 and 069 138 559.
is committed to hosting at least 20 families in Stefan Voda. Those looking for help can call 068 353 031, which will be available 24 hours a day, 7 days a week.
The real estate company «Pro Imobil» announces that it is offering 5 apartments for families with small children from Ukraine free of charge.
At the same time, reported that are ready to provide free dinners to citizens of Ukraine who have found themselves in a difficult situation. These include the Creme de la Creme restaurant, located on a pedestrian street, and the Pegas restaurant, which issues vouchers for groceries in stores for people from the conflict zone.
The most popular border points are the Moldovan-Ukrainian Palanka and Tudor, as well as the Moldovan-Romanian Sculeni and Leusen.
Useful links for those who are now in Moldova:
Official channel of the Moldovan government: @prima_sursa_md.
Assistance to citizens of Ukraine in Moldova: @moldovaukraina.
Transportation from the border, housing: .
for free housing.
Contacts of people offering help with housing and transport: .
Romania
This country at the Black Sea now receives tens of thousands of Ukrainians. Ukrainians can apply for asylum directly in Romania, as well as get to countries such as Poland, Italy and Germany through it.
Organization of assistance in Romania can be found on a thematic group on Facebook: . Here you can find accommodation and transport.
In total, Romania is ready to accept half a million people. People are promised the necessary humanitarian assistance.
Useful links for those who are now in Romania:
for Romania on asylum.
at the checkpoint Siget-Marmaritsa.
in the city of Oradea: housing, food, goods.
Help Chat @romaniahelp2022.
for assistance form for Ukrainians.
Hungary
At the moment, this country is ready to receive tens of thousands of people from the conflict zone. Compared to other checkpoints, the situation on the border in the Transcarpathian region remains more calm, the queues as of February 28 are small. It should be noted that travel in Hungary by train is free for Ukrainians.
Useful links for those who are now in Hungary:
Organization of in Hungary can be found on the Facebook page Допомога українцям. Here you can find accommodation and transport.
of volunteer carriers at the border.
You can try to find living quarters on this .
on asylum from the Hungarian Helsinki Committee.
Slovakia
This country has also facilitated the entry of Ukrainians. According to the Ministry of Internal Affairs, all border crossings on the border with Ukraine work, except railway border crossing Cherno-nad-Tisoy-Chop; there, passenger traffic is stopped.
Residents of Ukraine can pass control at the border with Slovakia without a biometric passport. The main thing, as in the case of Poland, is to have at least some identity document. The pedestrian checkpoint Velke Slemence near Uzhgorod is now open 24 hours a day.
A temporary camp for people from the conflict zone has been established in the Slovak city of Humenné. Two border regions — Košice and Prešov — offered free accommodation for Ukrainians. People can stay in designated hotels, schools and office buildings.
Finance Minister Igor Matović said that all Ukrainians will receive asylum and work permits. The Government will also financially support those who provide housing to people from the conflict zone.
Information in Russian — .
Useful links for those who are now in Slovakia:
Information from Slovak authorities: .
for requesting assistance (assistance coordination center).
of volunteer carriers at the border.
Helping Ukrainians in Slovakia: .
for housing assistance in Slovakia.
Fund for Assistance in Slovakia.
Czech Republic
The Czech Republic is ready to shelter all who decided to leave Ukraine. For example, in the city of Brno, people from the conflict zone are already looking for and equipping apartments in which Ukrainians can temporarily find shelter. Volunteers also work at the Medyk border crossing. Here you can find food, transportation, and housing deals.
Residents of the Czech Republic who can accommodate Ukrainians must apply to the Refugee Office of of the Czech Republic.
Useful links for those who are now in the Czech Republic:
organization that deals with the legal aspects of the organization of people from the conflict zone.
Helping Ukrainians in Slovakia: .
from Czechs to Ukrainians. You need to use Google translator.
Information line of the Ministry of Internal Affairs of the Czech Republic on issues of entry from Ukraine: +420 974 801 802.
Germany
In Linkedin, there is an initiative of a resident of Germany, . unites those who are willing to provide Ukrainians with housing for free or for a small fee:
Currently, we have more than 3,500 available places, 40% of which are offered completely free of charge. 90% are below €500 per month. In the most urgent cases, we will contact the landlords personally. Next week we will launch another public platform where Ukrainians can rent accommodation in Germany online.
By the way, yesterday, the popular home search service Airbnb that it will provide free short-term accommodations for Ukrainians in European countries. Airbnb is willing to pay for housing (apartments and rooms) for 100,000 people.
---
The editorial team obtained this information from open sources and does not bear any responsibility for the actions of the mentioned organizations and societies.