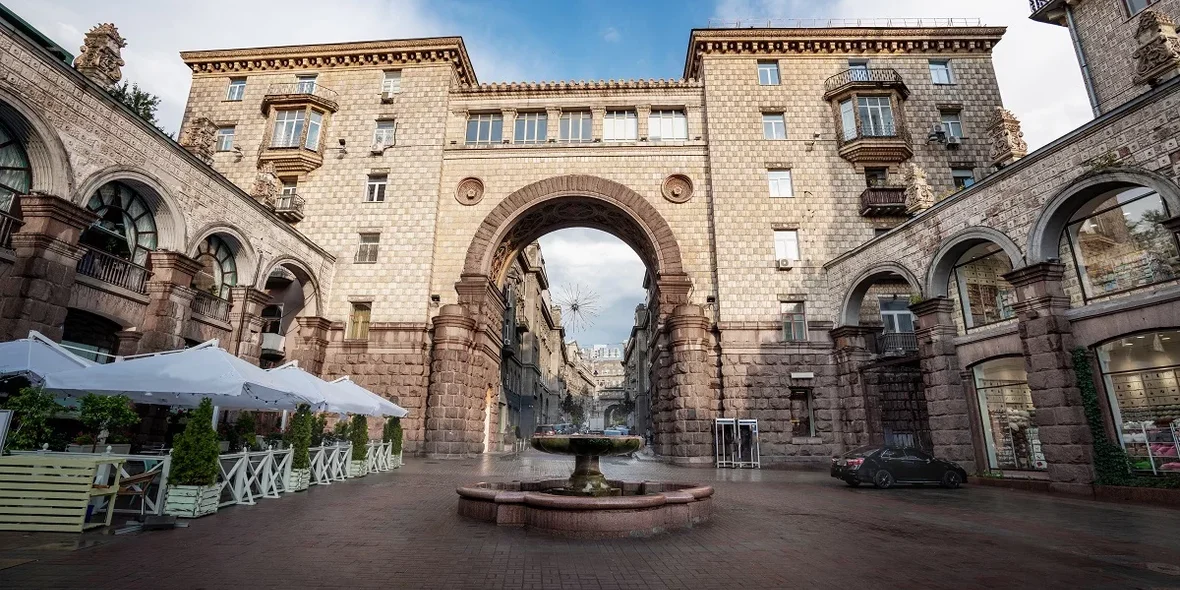 «Today you can buy an apartment for $170,000, even though it cost $300,000 before the war». Realtor on Ukraine's real estate market
At the beginning of May, real estate sales in Ukraine resumed. And immediately it became clear that now this is a great possibility to buy a flat at the best price. But, at the same time, there is a risk of losing everything. Nina Tarasenko, an experienced real estate broker and a member of the Association of Ukrainian Real Estate Professionals, told Realting. com how things really are in the Ukrainian real estate market and what is the price of right now.
«Since February 24, Ukraine's real estate market has stopped»
— How are things going on in the Ukrainian real estate market? Is it even possible to talk about the market at this moment?
— The situation on the Ukrainian real estate market is certainly not easy. Since the war started, the buying and selling market has been completely paralyzed. On the very first day, the real estate registry was immediately frozen, which meant that it was impossible to register any transaction concerning the purchase or sale of real estate. In my opinion, this was a very wise decision, mainly in terms of preserving data security and avoiding possible raiders or cyber-attacks. After all, the real estate register is a common state database which contains information about real estate, businesses and the individuals who own it.
Actually, today Ukraine is a digital country, where many issues are being solved with the help of the Internet in a couple of minutes. Any Ukrainian with a digital signature or id verification at a bank can easily get full information about any real estate property (the characteristics of the property, its history, owners' data, etc. ), make a property appraisal, and receive any service through the «Dia» application. From filing declarations of construction start to obtaining assistance, certificates, paying fines, and so on.
The recovery of the real estate market took place at the beginning of May — right after the real estate registers had been opened. But even now, a month later, we cannot say that we are seeing a fully functioning real estate market. We are only talking about occasional transactions. When my clients ask me how the real estate market is doing, my answer is that there is literally no market at the moment.
But some degree of revival is being observed though. The primary market is slowly coming back to life. At the beginning of May, in the more peaceful regions of the country (parts of the central and western regions), construction continued. Consequently, more buyers are interested in those directions: Kyiv, Cherkasy, Khmelnytskyi, Zakarpattya and Ivano-Frankivsk regions). At the same time the new buildings cost in hryvnias rose quite predictably. The reason for that is several factors. For example, the growth of the dollar exchange rate in relation to the hryvnia. At the beginning of the year, the exchange rate was 27 hryvnias to the dollar, but now it is 36 hryvnias. We should not forget about the higher prices of construction materials, higher energy costs and complicated logistics, which is typical not only for Ukraine.
According to statistics, new buildings are also becoming more expensive in dollars. Apart from the obvious increase in the cost of construction, there is another reason which is a trend towards a global change in construction and a complete redesign of the way residential houses in Ukraine should be like. It is clear that they should be of reinforced structures with proper bomb shelters, with the possibility to collect and recycle rainwater into drinking water, with solar panels and other alternative energy sources. Our experience shows that modern residential construction today must be exactly like that. And such construction of course is going to be much more expensive.
Nowadays, in my opinion, people all over the world are obliged to conserve resources more than ever and try to make their lives as secure as possible. We are getting more and more into the collective consumption of resources, because it is the only right way to survive. For example, you can heat a room of 50 square meters with one person in it, or you can house five people in there. You can drive your car to work alone and burn some petrol, or you can go by metro and save more fuel for those who really need it. Besides, commuting by metro is safer.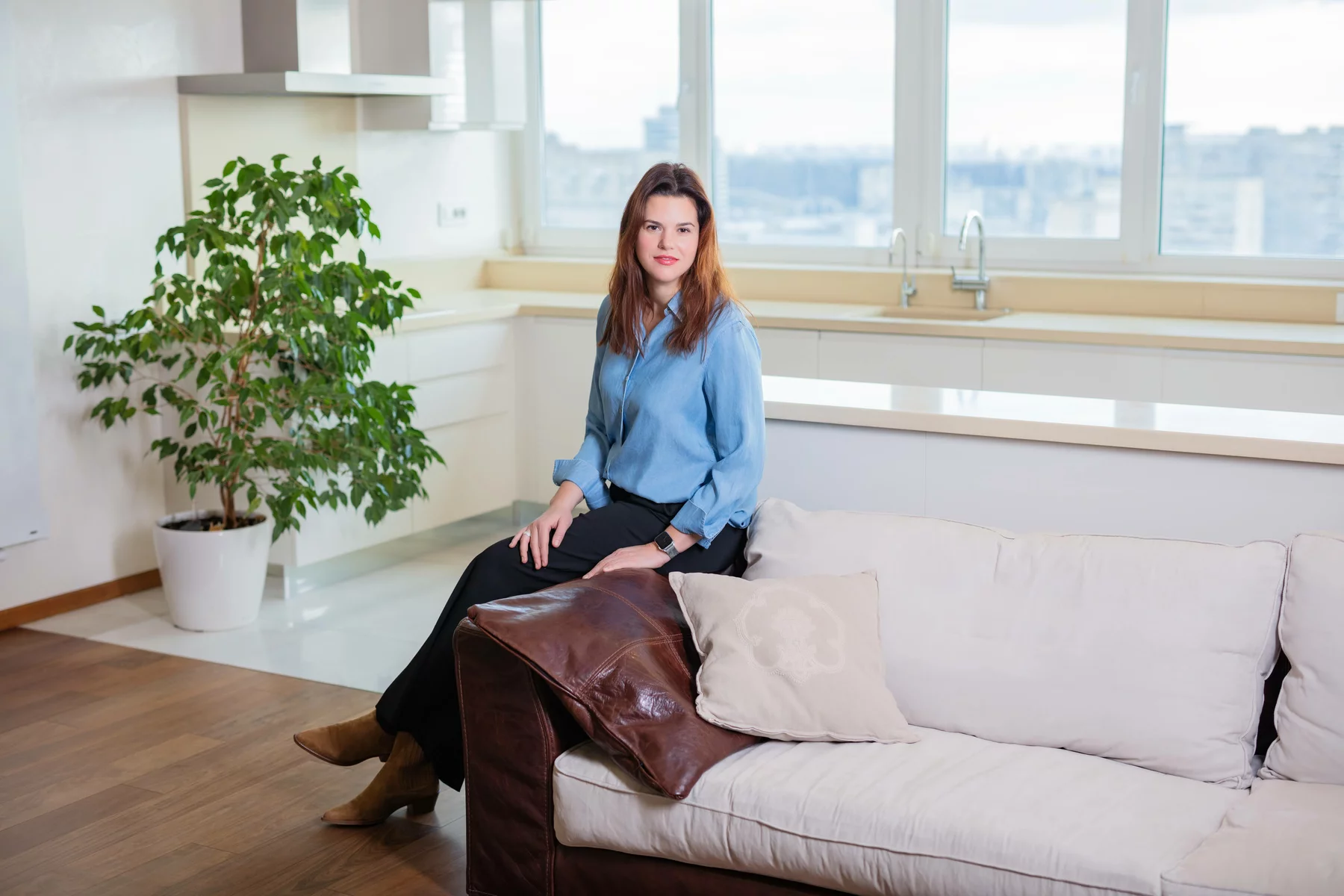 «One way or another, money is the most liquid product in our country today»
— How is the secondary market doing? Has the owner-buyer behavior changed?
— In the secondary market, there has been a complete reorientation from seller to buyer. Now only very motivated players are active on the market. The seller, as a rule, has his own motivation to sell a flat or a house: he urgently needs to leave the country, move his family or move his business. There is no longer any question of the real value of these properties — people just need the money. These owners are willing to sell for as much as a real buyer is willing to offer (within reasonable limits). They don't have time to wait for another buyer.
Therefore, in fact, the buyer with real money is the king in the secondary market. And he dictates his terms and bargains to win. As a result, the discount on some properties reaches 50% of the pre-war price.
On the other hand, there are buyers who, for example, are considering buying a flat in the west of the country because they have lost their homes in the east or the south. For them, the state has developed a programme to fix damaged and destroyed accommodation, but it's hard to say when the real compensation will be available. Moreover, the mechanism for providing such support is not really clear yet. That is why many people are now just waiting with one foot out the door. Nobody knows when the war ends, whether they have to leave the country altogether or whether their home remains intact.
When Ukrainians come to safer regions, they try to rent accomodation. That's why the rental market in western Ukraine is on top right now. It's psychologically easier for people to rent a flat and keep their savings without investing them. Whatever way you look at it, in our country right now. One way or another, money is the most liquid product in our country today.
Another reason for the growing demand for rent is the relocation of entire companies from the capital to other regions. Businesses have been moving their offices to western Ukraine since the beginning of the year. Already at the end of January for many local businessmen it became obvious that something bad was coming. But the last straw was the departure of representatives of the US and UK embassies from Kiev. It was then that businesses, particularly in the IT industry, started to move out of the central and eastern parts of the country. Many companies moved from Kiev to Ivano-Frankivsk, Lviv and Khmelnitsk regions. As a result demand for property in those areas increased by almost 400% in some places. Of course, rental costs in Zakarpattya, Chernivtsi and Ivano-Frankivsk regions have also gone up by 2-3 times. For example, a one-room flat in a new building (built after 2011) in Uzhgorod was being rented out for around $250 a month before the war, and now it is being rented out for around $550. In late February-March (the peak of hostilities in the Kiev region) it cost $1000, and that was a stroke of luck.
At the same time, we should not forget that rental costs in Kyiv have also changed, but in a different way. For example, before the war it was possible to rent a studio flat of 36 sq m in the center of Kiev for $535 per month, but now it costs $285. Or here is another example: it was possible to rent a three-room flat in the center of a new business-class residential complex for $1750 a month before the war, and now it costs $850 a month. But there is one essential nuance: such prices are fixed for a period of 3-6 months, and then it is possible to reconsider the rental cost according to the situation.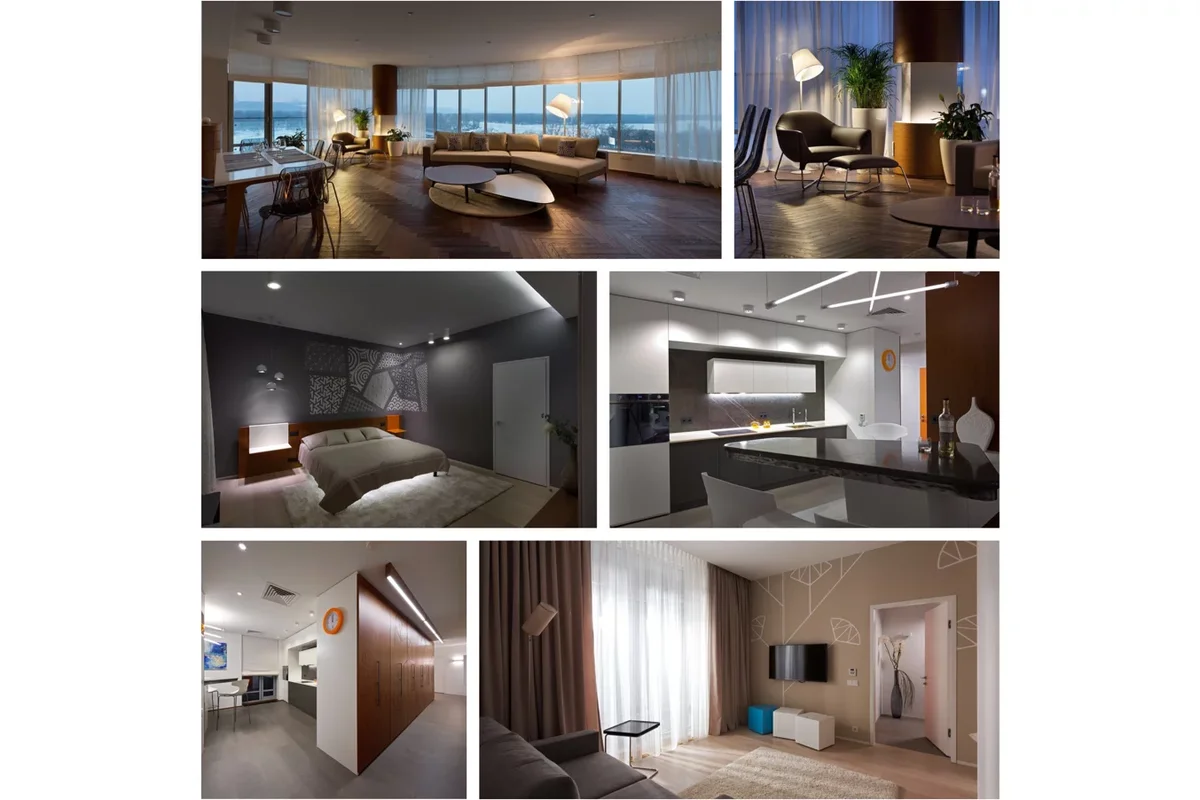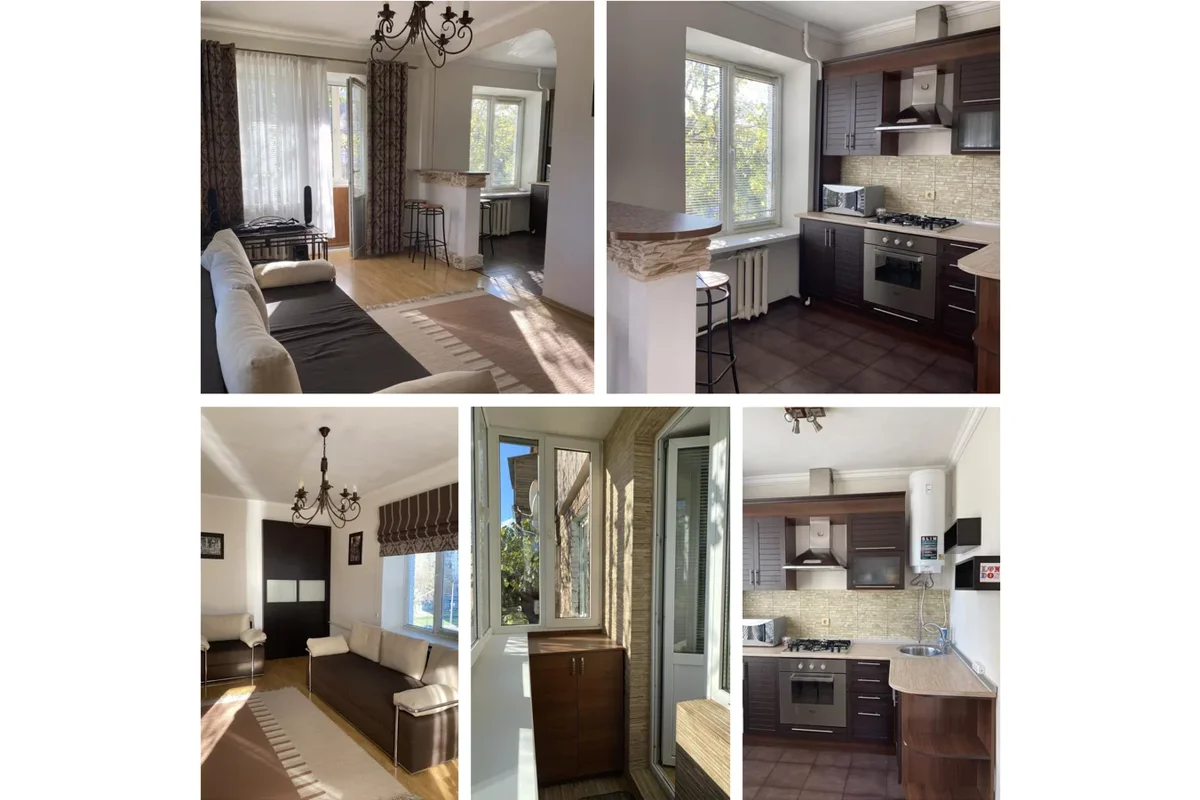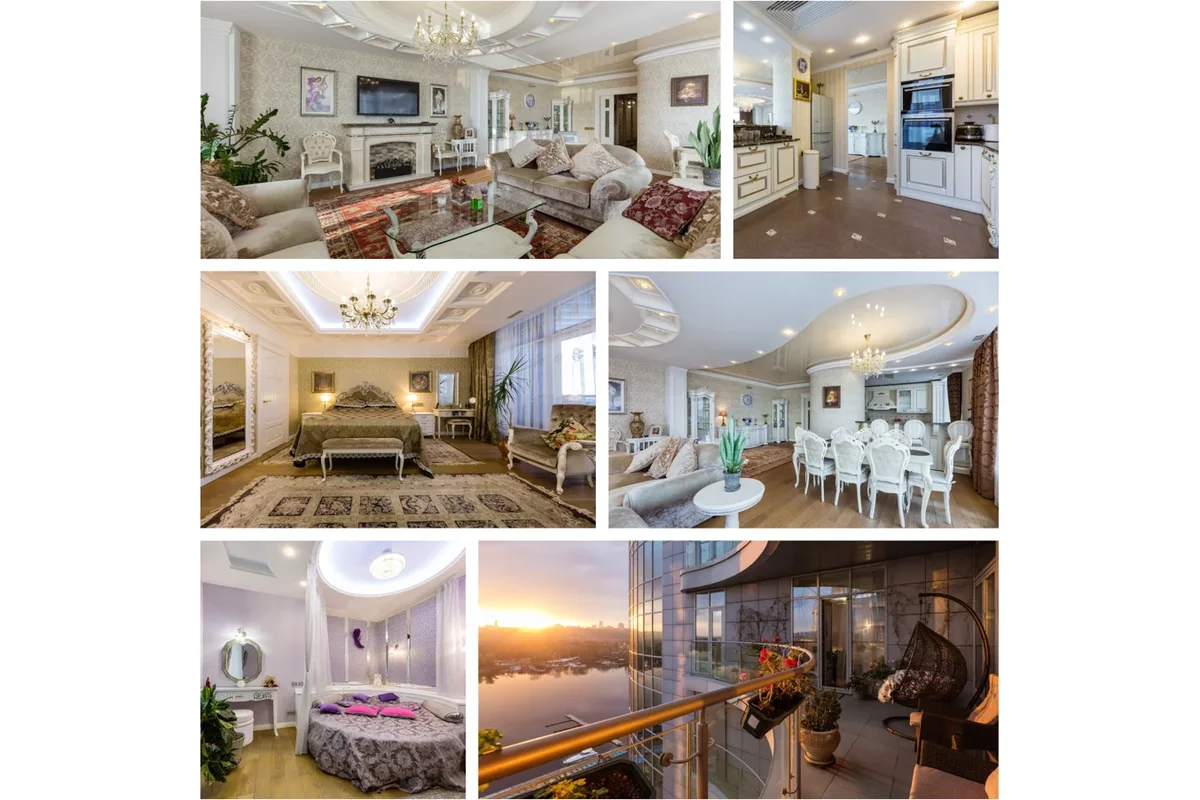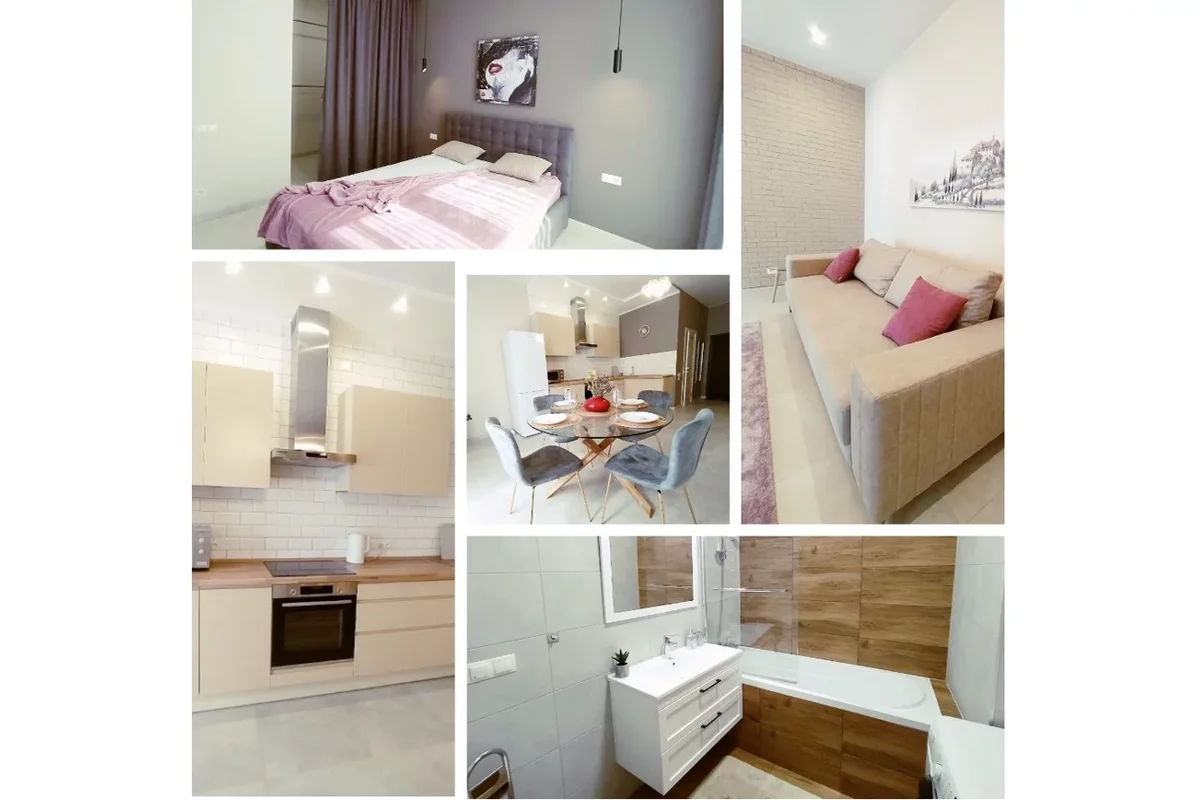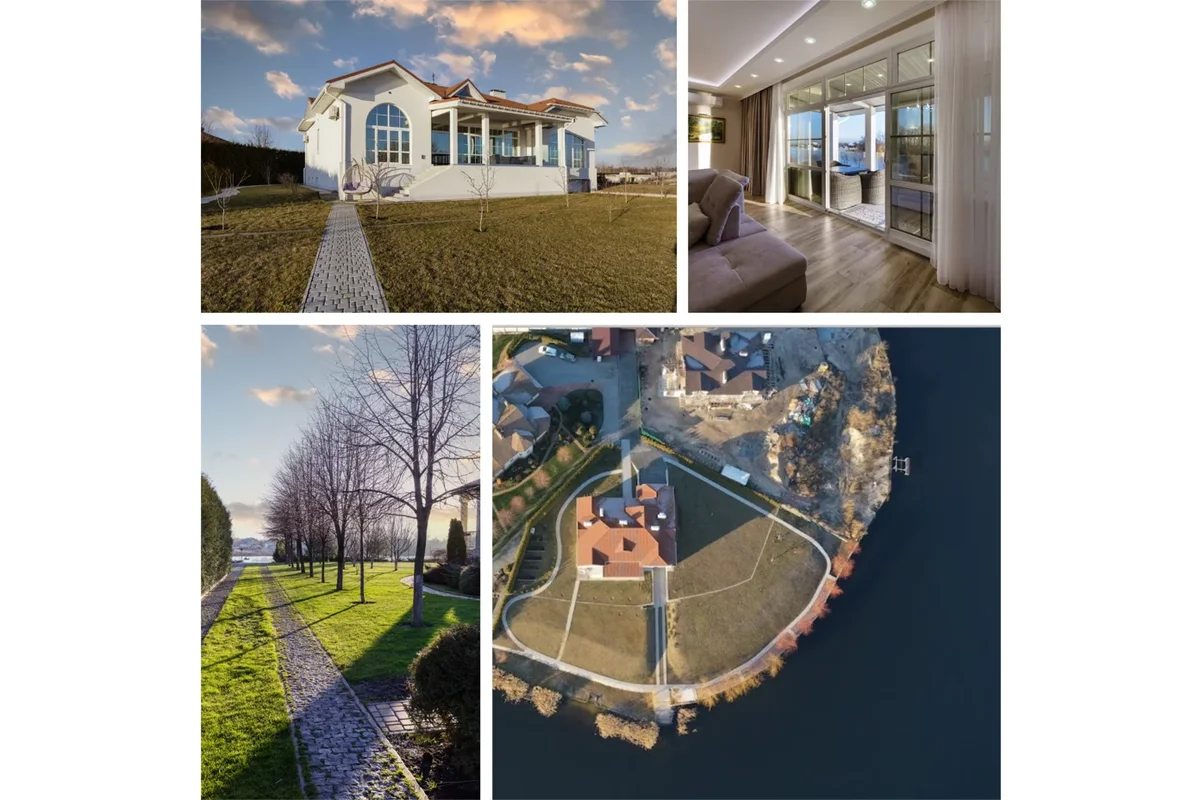 «At this moment, real estate in Ukraine can be described as a profitable, but high-risk investment»
— Please tell us more about the flat prices in Kiev. How much does it cost to buy an apartment in the capital?
— Kiev began to wake up in the beginning of May. There are more people on the streets, cafes and shops are gradually reopening. The real estate market is also beginning to recover. By the way, it also concerns the commercial property market. A few days ago negotiations resumed on the purchase of commercial space in a very good district of Kiev. If before the war they were talking about $3000 per «square meter», now they have agreed on a price of $2000 per «square meter». And I think that under the circumstances this is a great deal for both sides.
But let's get back to accomodation. A flat in the new residential districts of Kiev is now available at an average price of $1000 — $1200 per sq. m. In the nearest suburbs it is $800 per sq. m. As always the price of the flat depends on the type of building, year of construction, remoteness from the underground and location in general. But there is one very interesting trend. Flats on the ground floor and top floor used to be in demand: on the ground floor because you could open a shop or a café, and on the top floor because they are usually penthouses, terraces, and rooftop access. Now buyers (as well as tenants) necessarily specify in the enquiry: «not the top floor and not the ground floor». Because sad experience has shown that flats on these floors suffer the most during the hostilities.
— Is any elite real estate for sale now?
— The premium segment is offered at the average price of $3000 now, but it should be noted that there are considerably fewer options in this segment compared to the pre-war market. The main reason is that owners are not motivated enough to sell it at the time, when the market is going down. The middle segment is a different story. It is the fastest to adapt to the changes and is ready for a dialogue, as it was before the war. Here you have to understand that if a flat is offered for $300,000, but a buyer comes along with real money and offers $170,000, there's a good chance that the seller will agree. This is a time for risky but very profitable deals.
— If you've already started talking about bargains, could you tell us whether there are foreign investors in Kiev who want to take advantage of the situation and buy real estate?
— Yes, there are foreign investors on the market, but I would not say that there are many of them. A couple of years ago we had quite a few wealthy buyers from Syria and Libya, who were looking at both residential and commercial real estate. A lot of Europeans from the former Soviet Union invested their money in the rental business. New buildings and apartments in the historical center of Kiev were in the highest demand. The same interest in new buildings is shown by Israelis, and, according to my personal observation, there are a lot of them on the market at the moment. They are certainly not in a hurry to buy, but they are studying the market and properties in detail in order to invest their money when the very «bottom» is reached.
Everyone understands that Ukraine's real estate is a high-risk investment under the conditions of war. However the benefits of such investments can also be maximized.
Apartments in Kiev from Realting. com database
Do you want to buy a flat or a house in Kiev? Look through the section «» and choose from thousands of options that suit you.