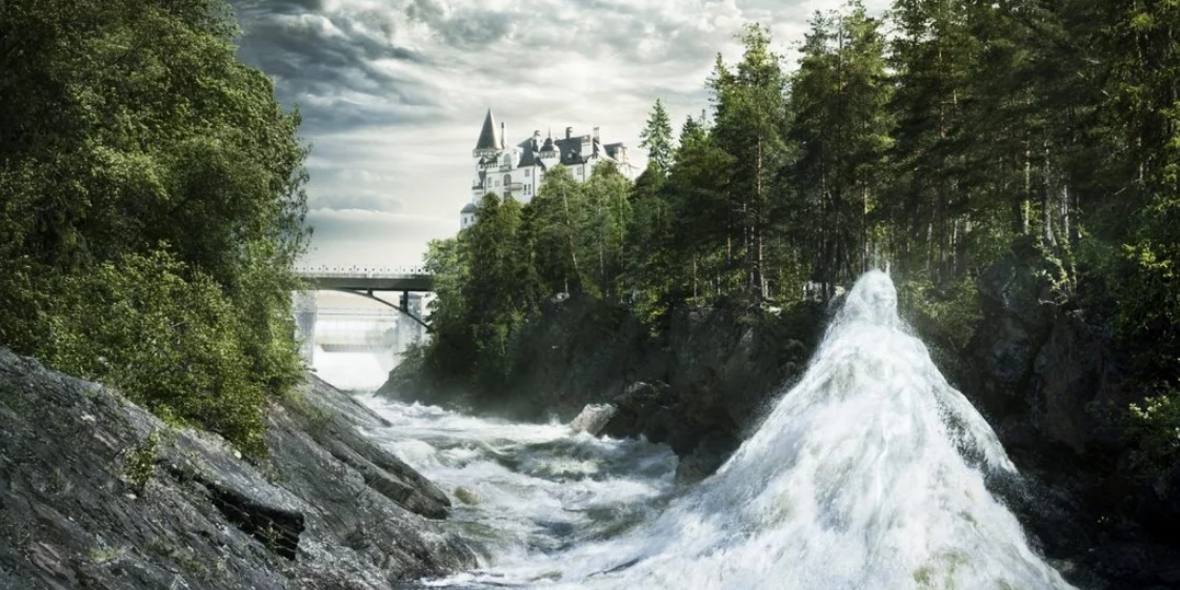 Imatra: a paradise for a relaxing eco-vacation
Imatra is a small Finnish town founded in 1948 that received the status of a city only in 1971. About 30 thousand people live here. Imatra is located in the north of the Karelian isthmus, on the Vuoksi River, 230 km away from Helsinki, 210 km away from St. Petersburg, and 6 km away from the Russian border. The closest city is Svetogorsk (7 km).
Outdoor vacation
Scenic nature is the main advantage of this area. The Vuoksi river flows into Lake Ladoga forming the Imatrankoski Waterfall. In summer, thousands of tourists come here to see a powerful water flow or to cross the riverbed on a suspension passage. There are many rapids on the river, next to which viewing platforms are constructed. Some of them are illuminated in the evening with the music of Sibelius accompaniment. The waterfall is surrounded by Finland's oldest reserve Kruunupuisto.
Most of the time visitors of Imatra spend outdoors, no matter the season. Water activities lovers take a cruise on Lake Saimaa. At their service, there are yachts, boats, motorboats, steamships. A journey can last for several hours. The boats make stops in interesting locations where you can walk, take awesome photos, see local attractions. You can take a cruise from the city port, contacting Yachting Dream or Chris-Line Oy companies' representatives.
In a place with numerous rivers and lakes, it is impossible to ignore fishing. Lake Saimaa is home to a lot of fish, so both Vuoksi Park and Kalastuspuosto Fishing Park organize different kinds of fishing. Fishing in Finland requires a special permit, so tourists get assistance with obtaining it, also with renting boats and fishing gear. Vuoksi Park's address is Kotipolku 4; Kalastuspuosto Park's location is Kotipolku 4, Varpasaari.
Sports and SPA
The «Imatran Kylpyla» SPA centre is rather popular among tourists. It's located in a few kilometres from the city and holds:
A «Magical forest» waterpark with Jacuzzi, baths with infusions of healing herbs, saunas, indoor and outdoor pools;
A cosy hotel and cottages;
Restaurants, cafes, shops;
Sports equipment rental offices;
Parking.
Imatra is popular among active vacation lovers due to its developed sports infrastructure, including tennis and golf facilities. Best golf fields in Nothern Europe are situated here: a lush green park with 18 holes.
Cultural activities and entertainment
Besides visiting natural attractions, Imatra offers cultural activities and local museums: Art Museum, Imatra City Museum and Museum of Cultural History, Industrial Worker's Housing Museum, and Karelian House.
In Imatra, you can find high-quality Finnish shoes, accessories, and authentic Finnish souvenirs. In the city, there are a few shopping malls, supermarkets, and outlet stores. While shopping, get a cup of Finnish coffee with a delicious fresh pastry. For party lovers, night clubs are open in the evening.