Calabria is a perfect region to buy an Italian property in a resort area
A remarkable Italian writer, poet and dramatist Gabriele D'Annunzio described Reggio Calabria sea-front as the most beautiful kilometre of Italy. Despite the fact he lived and worked at the beginning of the previous century, his famous saying is still relevant nowadays. Plus, taking into account that the real estate in this part of Italy is the most affordable in the whole county, it seems to be a great idea to buy here a house or an apartment.
Calabria is situated in the «nose» part of the Italian boot, in the southernmost part of the Italian Peninsula. This unique location makes the region be washed by a few seas at the same time, including the Tyrrhenian and the Ionian. Calabria is separated from Sicily by the Strait of Messina in the south-west and is washed by the Taranto Gulf in the north-east. Due to this great location, it's very easy to reach any part of the country or even go abroad using various means of transportation: planes, trains, or ships.
Nowadays, Calabria is a new European trend
When thinking of Calabria, there's a strong association with resorts and Italian vacation estate. Though, this region is much more than a holiday place. If to sum up all its advantages, Calabria makes an ideal option for permanent residence. The first ones to notice the region's big potential were Europeans who often buy here properties during the last years. The local tourism sector is quickly developing thanks to the good ecological situation and peasant climate conditions.
Calabria offers a big variety of properties, from prime real estate on the Coast of the Gods, or La Costa degli Dei, to budget option in Scalea. For a few years, the Capo Vaticano and the Tropea beaches are ranked as one of the best ones among other Italian and European beaches. In 2019, the Tropea beach got the first place out of all the Italian beaches on TripAdvisor. Moreover, this beach is always considered as one of the ten top places to visit. By the way, many local beaches are recognized as the safest and the most comfortable ones along with Sardinia, Sicily, and Tuscany.
The most popular regions of Calabria
The lowest apartment prices in Italy are in Calabria. Compared to Liguria, a square meter in Calabria costs 64% less and goes for €900!
The region includes five provinces:
Vibo Valentia;
Catanzaro;
Reggio Calabria;
Crotone;
Cosenza.
Russian citizens prefer to buy real estate in Staletti, Scalea, Zambrone, Pizzo, and Tropea.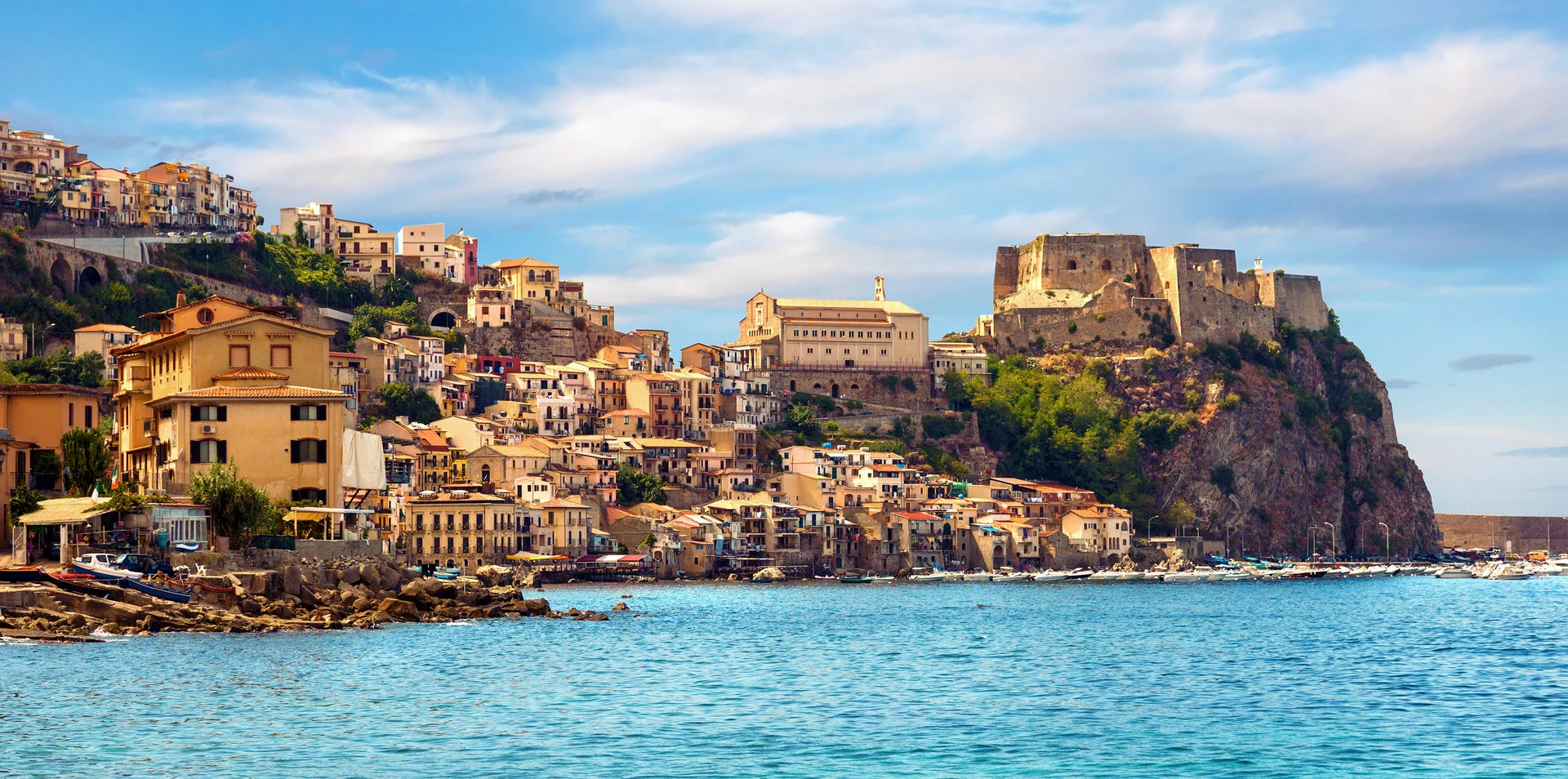 A few statistics:
More than 40% of today's estate sales/leasing advertisements falls on Cosenza province. Most of the objects there are for sale rather than lease.
Catanzaro province has the biggest number of advertisements — about 32 of them per 1000 residents.
The most amount of sales is recorded in the capitals of the provinces.
The average price in all the provinces is pretty the same and is equal to €850 to €1000 per square meter.
If you're looking for a budget Italian property, welcome to Scalea
The city is located in the Cosenza province on the Tyrrhenian coast. Estate price here is not only the cheapest one in Calabria but in the whole country. Secondary market apartments cost only €20-40 thousand. Because of the real estate market glut with budget accommodation options, real estate prices in Scalea significantly dropped down. Square meter price averages out to €500.
If you're looking for a high-end Italian property, welcome to Vibo Valentia
The Vibo Valentia province lies on the Tyrrhenian coast. It includes Tropea, Pizzo, Zambrone cities. As these are rather touristic places, property prices here are a bit higher. Most of the tourists who want to spend vacation time in Italy, visit these cities. It strongly influences the square meter price that varies from 1500 to 2000 euros.
There are more affordable accommodation options for about €1000 per square meter. It can be found in the Catanzaro province on the Ionian coast. Here, in Staletti one can buy a real estate for quite a reasonable price.
Luxury coast of the La Costa degli Dei is actively developing. Although no significant estate price change was noticed for the past ten years, rental rates and land prices have slightly risen during the last 3 years. A week rental of a 2-bedroom apartment here will cost you at least €800.
How to get from Moscow to Calabria
The number of flights from European cities to Calabria increased thanks to the number of hotels and residential complexes growth. Last year, TUI travel agency opened two hotels here. If in 2018 there were only 2 charter flights going to Lamezia Terme, a year later there were twice more. This trip option is more convenient and cheaper compared to a direct Moscow-Calabria flight.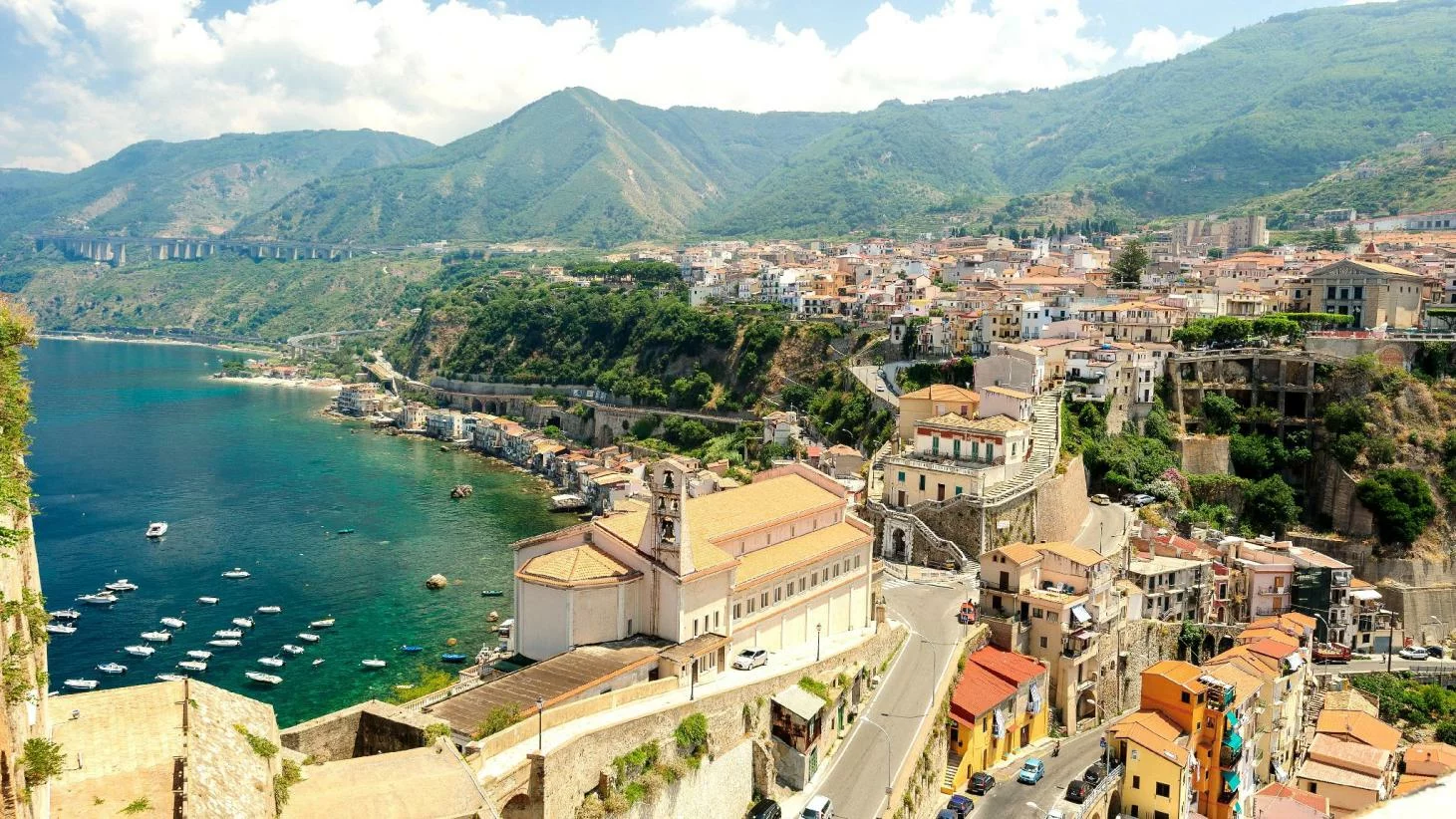 Transfer options:
Aeroflot airline flight departing from the Sheremetyevo Airport with a transfer at the Fiumicino Airport in Rome with the Lamezia Terme Airport destination.
Pobeda airline flight from the Vnukovo Airport in Moscow to the Orio al Serio Airport in Bergamo, and the Irish Ryanair low-cost airline to the Lamezia Terme Airport.
A lot of our countrymen prefer to get to Calabria on their own, covering a distance of 36 thousand kilometres between Moscow and Lamezia Terme by car.
Calabrian lifestyle
Calabria is an agricultural region with barely any industry. That's the reason why the local lifestyle is of a much quieter pace. It's a typical Italian La Dolce Vita. Thanks to a relaxed way of living, pristine nature, lush green gardens, and wild beaches are conserved here. Both tourists and residents can indulge in fresh vegetables and fruits, take sunbaths, and stay happy all year round.
In the north of Italy, the cost of living is much higher than in Calabria. It can be noticed even comparing a cappuccino cup price: here it costs three times less than on the northern coast of the country. It is worth noting that Calabria's tax rate and bill prices are lower. That's why real estate purchasing can be pretty profitable. With the same quality and guarantees, one will spend much more money buying a property in Northern Italy.
Calabria is the cleanest part of the sea in Italy. This region is considered to be an ideal place for a family vacation. The region is located quite far from the major Italian cities such as Rome, Florence, and Milan, that makes local property prices are much lower than in other European countries. Nevertheless, it's extremely easy to get to other big cities from here. Region's developing infrastructure is doing much better now than 10 years ago. The region has excellent motorable roads, shopping malls, easily accessible taxies. But it was different ten years ago. It was impossible to get from the Lamezia Terme Airport to the city by cab because there was not any. Nowadays, the infrastructure of the region is similar to many other famous European resort areas.