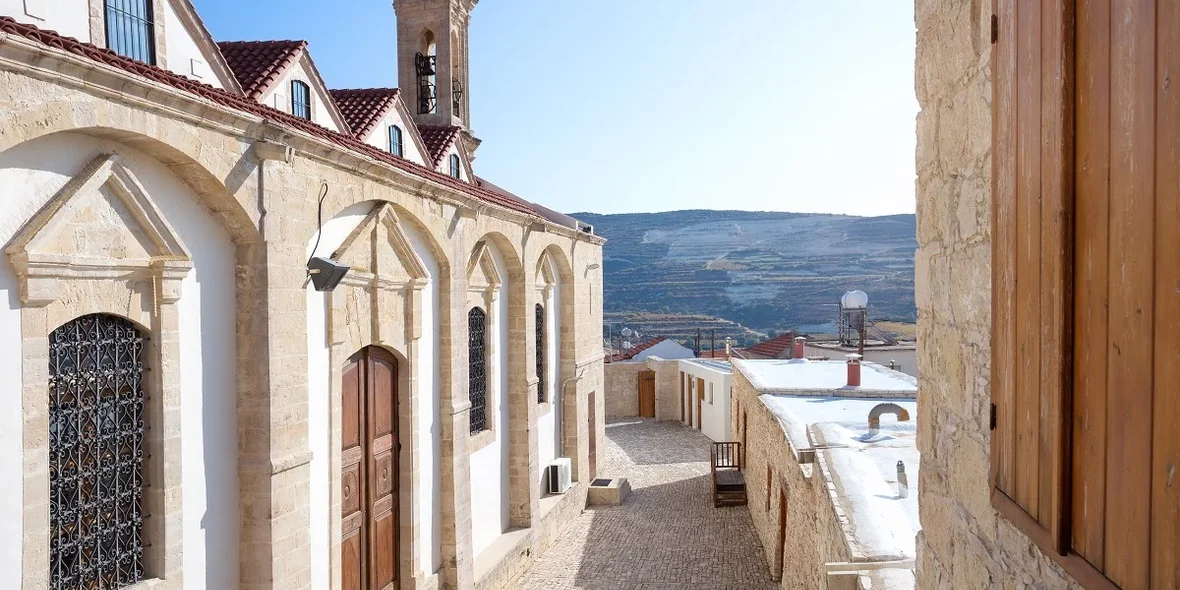 TOP 5 cities in Cyprus for real estate investments
Despite all the disturbances associated with the coronavirus pandemic of the last couple of years, there are still many people who want to buy property in Cyprus. This republic has kept demonstrating the growth of its economic indicators and stable development trends. And, of course, one cannot discount the fact that this is an island state with many resorts, attractions and splendid landscapes.
This article will tell you which cities in Cyprus are the most profitable to buy housing and commercial real estate and why.
Limassol
Real estate in Limassol -the second largest city in Cyprus- has been the most in demand among investors for several years. It is a key industrial, cultural, tourist and business center with the largest port on the island. Its infrastructure is developing exponentially, especially in the entertainment sector. World-
class companies have opened their branches here.
The many benefits for investors include:
The demand for housing and commercial properties in this city is large, and it does not depend on the season, as it happens in other areas. Investments are profitable.
Real estate prices in Limassol are higher than in other cities of Cyprus, but property can also be sold more profitably. Plus, the activity of tourists is high from April to November — you can rent out housing for most of the year.
The city's business and cultural life is active all year round, as well as the return on investment in real estate in these areas (a unique advantage for the settlements of Cyprus). The infrastructure is well developed — trade, entertainment, social structures.
The choice of property is large — from apartments in seashore skyscrapers to villas and apartments in residential areas.
The city is promising for the building business: it houses international partners in a variety of industries.
Another nice feature is the well-developed Russian-speaking community.
Despite the many ups and downs of the coronavirus pandemic, a record number of real estate transactions were concluded in Limassol in the difficult year of 2020. Volumes dropped by only 30%.
Paphos
The second most popular settlement among investors is the ancient Cypriot city of Paphos; with a long history, it is secluded in the southwest of the island. Since 2017, it has been recognized as the European Capital of Culture: there are a huge number of attractions and well-developed infrastructure. Not far from the international airport, it boasts magnificent mountain landscapes, a national reserve and the best golf resort in Europe.
Why people looking to buy property in Cyprus choose Paphos:
The infrastructure is tailored for tourists, there is an airport, investment in housing pays off quickly. It is one of the most visited cities in Cyprus.
The choice of property is sufficient, ranging from inexpensive apartments to townhouses and villas on the coast. But there are no high-rise buildings here, keep this in mind.
In the city, in addition to the entertainment and tourism industries, the education and medicine systems are very developed, this place is ideal for living alone or with a family, there are many world-level educational institutions.
Also, many famous athletes train in Paphos, its sports infrastructure is well-developed and operates all year round.
The climate here is mild — the temperature of the water in the sea and the air is always slightly cooler than the average in Cyprus, it is comfortable to live here.
Paphos, in comparison with other cities of the island, is remote from the megacities, it is cozy and quiet.
There are many free business niches here, competition in many areas is still low or absent in principle — there is room for entrepreneurial maneuver.
---
An interesting fact: in Paphos, the British community is very developed, and since 2018, the Russian-speaking one is also actively growing.
---
The city is in demand among tourists from March to November, and the authorities are developing the kind of infrastructure that will attract visitors to Paphos in the off-season, as well. If you want to buy property in Cyprus and are interested in Paphos properties, keep this in mind: prices here are lower than in Limassol, but demand is not so active (second place in the island). Therefore, in Paphos it is more profitable to rent out the purchased housing rather than resell it. But sometimes Paphos overtakes even Limassol in terms of the number of real estate transactions — before making a decision, you need to monitor the market situation.
Nicosia
In third place in popularity is the capital of Cyprus, Nicosia, and also the political, geographical, economic and cultural center of the republic. This city is famous for its rich cultural heritage, magnificent landscapes and an abundance of monuments of civilization known far beyond the borders of the country.
If you want an active life, you should buy real estate in Cyprus in Nicosia — this is a modern, populous, European-style city with everything you need.
Despite this, the capital of Cyprus has for many years been inferior in terms of attractiveness for investors in housing — all due to its remoteness from the coast. Tourists are attracted here exclusively by cultural heritage; in terms of demand, rental housing here is clearly inferior to Cypriot resorts for obvious reasons.
---
An interesting fact: there are many Cypriots among the buyers of housing in the capital — they buy it for resale or rent.
---
What attracts investors:
Basically, investors buy commercial real estate in Nicosia — in this part of Cyprus, such property gives the greatest profit, plus the demand for them is consistently high (restaurant, hotel business, etc.).
The second most popular category is land plots: in the capital and its suburbs they are a very popular and profitable product. The main buyers are local and international businesses.
The educational system is well-developed here, so student apartments are also worth considering as an investment option.
You can grow in the areas of solving migration issues, entertainment, etc. The competition in these niches, surprisingly, is not so high by the standards of a capital city in Nicosia.
---
Note: Greek is the main language spoken in Nicosa, Russian and even English are not very common in this city, even in the service sector.
---
Larnaca
Many investors are attracted by the opportunity to buy a house in Larnaca, another large city in Cyprus with a clean, warm sea and a measured pace of life compared to the previously presented cities. But the demand for real estate here is not so high and, in general, is ambiguous: quite a lot of tourists come here, but Europeans are in no hurry to emigrate to Larnaca.
What an investor needs to consider:
Here it is more profitable to rent out housing instead of resell it.
The prices for residential properties are several times lower than in Limassol, Nicosia and Paphos.
The construction sector is not very active — the likelihood of buying a house in Larnaca in the secondary sector is several times higher than in the primary market.
Demand for real estate comes mainly from local residents. Apartments, commercial property and hotel facilities are popular, but there is practically no choice of villas.
Nevertheless, the infrastructure is well-developed here: there is a seaport, an airport, cultural, social and entertainment facilities: Larnaca is a promising place.
---
Note: most often people want to buy a house in Larnaca for themselves, and not for passive income, since the profitability of residential properties in this city is not as impressive as in others. However, by investing in real estate in Larnaca, you will receive all the investor privileges that the government of Cyprus offers. Also, the potential for real estate growth in value is provided by the construction of a new port with its own hotels, shopping centers and entertainment venues.
---
Ayia Napa
Ayia Napa, located in the Famagusta region, in the south of the island, is rightfully called the beach party capital of Cyprus. During the high season, it hosts entertainment events with the best DJs from around the world. The city has its own beaches with white sand and clear water and, accordingly, a lot of tourists.
What an investor needs to consider:
There is a large flow of tourists, as well a developed entertainment infrastructure — the demand for rental housing is very high, investments in real estate are profitable.
But it is important to consider: Ayia Napa is a seasonal resort, the leaps in profits are noticeable. Renting out housing is beneficial only in the summer.
The business sphere is also very much tied to seasonality, from November to March the city freezes for good, so almost no one makes large investments in this area.
The range of objects is limited: there are many villas, but you need to look for good apartments.
---
Note: if you are looking to buy property in Cyprus to live in the winter and profit from tourists in the summer, Ayia Napa is your best option.
---
So which city should you choose?
The most profitable investment in Cyprus will be an investment in residential and commercial real estate in Limassol and Paphos. Both cities have a good selection of property and prices. But it all depends on your goals and budget:
If you do business in Cyprus, accommodation in Larnaca or Nicosia is also suitable.
If you are looking for a holiday residence in the summer, take a look at real estate in Paphos and the Famagusta area.
If you want to move to this island permanently or live here in the winter months, you will find suitable options in Limassol, Larnaca, Paphos, Nicosia.
It's up to you. In any case, Cyprus today is one of the most profitable countries for real estate investments.