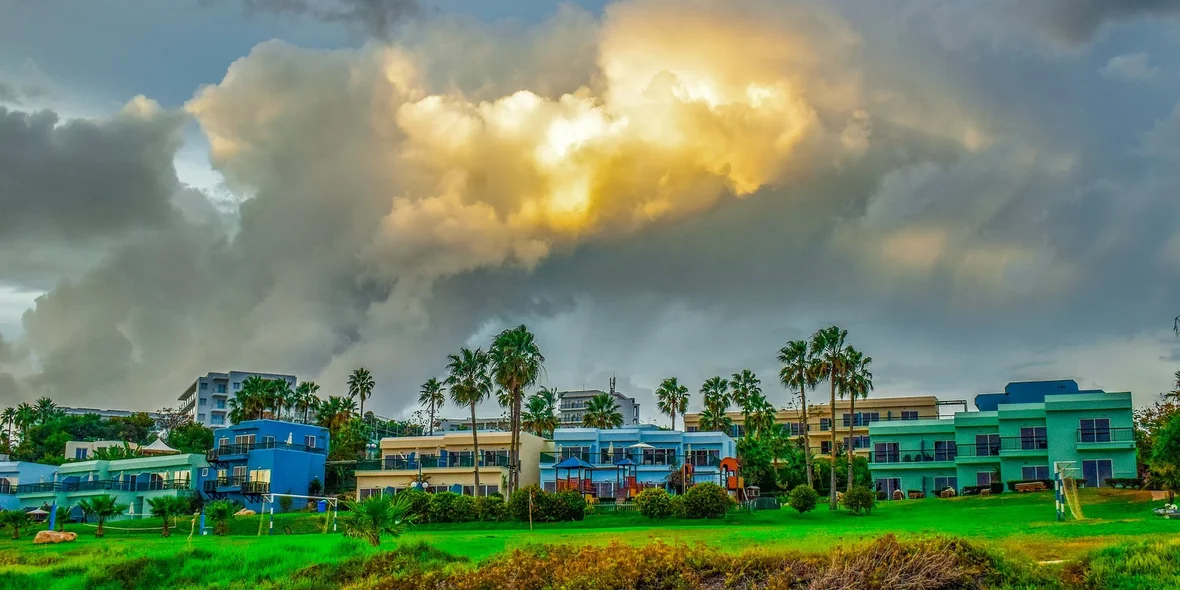 How to buy property in Cyprus
If you've already done some research on how to buy real estate in Cyprus, you know it's an investment opportunity. Properties are plentiful and varied, from modern apartments in the city, to old-fashioned houses in the mountains or by the sea, cottages, luxury villas, estates, the list goes on. Any kind of property, in Cyprus, comes with its perks.
Buying property means a residence visa [long/short term depending on your stay]
Family is included in the visa
Freehold ownership [for residential property]
Rental income opportunities [popular holiday market]
Selling opportunity [property value is steadily rising]
Permanent relocation opportunity
Citizenship opportunity
VAT reduction [after a certain time]
Buying property in Cyprus
To understand how to buy property in Cyprus, it is imperative to research the real estate the market, compare prices, and check all the legal aspects.
Consider:
Location - it is vital to know how to buy real estate in Cyprus based on a location suited to your interests, is it near shops, roads, medical facilities etc... some properties are located far from main roads for instance.
Fees - applications / paperwork / registration fees can add up to 15% of the total purchasing price
Property rental availability - this is important to consider if planning on letting / selling property in the future
Surveyor's check - a professional inspection for any hidden damages [to avoid legal fees]
Legal consultant - researching how to buy real estate in Cyprus might not be enough! Consider consulting with a lawyer.
How to buy property in Cyprus - the process
A reservation amount is placed with a legal representative / your agent
Reservation Deposit Agreement. This will take the property off the market for a limited period. [non-refundable]
Legalities and document check. The lawyer / agent conducts various searches and provides relevant paperwork.
Contract of Sale. Signed by all parties in the transaction. This will be stamped and sent to the Lands Office.
Transfer a portion of the agreed price [and transfer fees]
Payment of tax, legal fees, surveyor's fees, stamp duty, selling agent's fee etc...
Request for Property Acquisition to the Council of Ministers for Cyprus. This can also be done through a lawyer.
When approved, transfer the remaining balance of the sales price [and transfer fee]
The Title Deed. This is obtained from the Regional Land Chamber, all parties related to the ownership of the property must be present. Provide the registration fee and registration of property fee receipt.
Pay the Title Deed transfer fee.
All utilities may be transferred to your name.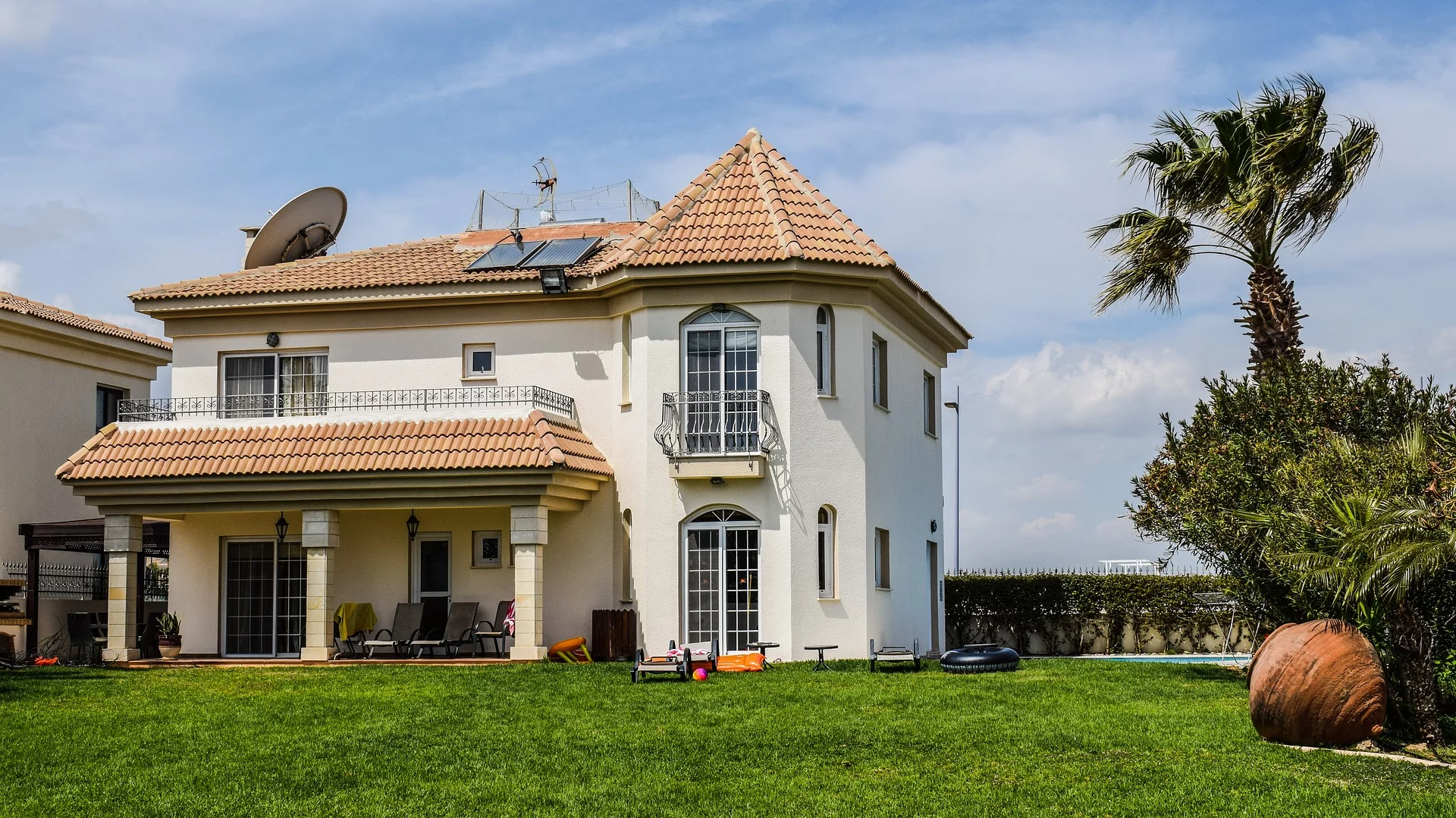 Mortgage in Cyprus
Most banks in Cyprus offer a mortgage plan to foreigners. Some offer repayment mortgage and others are interest-only. Different banks offer varied schemes and payment plans.
Here are the largest banks in Cyprus:
Alpha Bank
Bank of Cyprus
Hellenic Bank
National Bank of Greece (Cyprus) Residents / citizens of the European Union may consider using a bank from their member state.
Residents / citizens of the European Union may consider using a bank from their member state.
Fees and Taxes
Land Registry Fees: a minimal amount to register your property
Immovable Property Tax: the official monthly tax
Stamp Duty: As of January 1st 2019
Contracts with fixed amount
| | |
| --- | --- |
| €5.000 | 0% |
| between €5.001 - to €170.000 | 1.5% |
| above €170.000 | 2 % [capped at max. €20.000] |
| Certified copies of contracts and documents | €2 |
Note: documents relating to assets and / or business affairs outside of Cyprus are exempted from stamp duty.
Value Added Tax: As of January 1st 2019 ownership of real estate property follows VAT at the standard rate.
Municipal Utilities: to provide electricity, water and other utilities, the fee is paid annually
Other costs may include:
Legal Fees: if using a lawyer
Selling Agent's fee: if using an agent
Note: the selling agent's fee is not regulated by the government
Surveyor's fees: if using a surveyor
Property Transfer Fee: this is not required if VAT was paid along with the purchase price. Property transfer fees are halved 50% if VAT was not paid.
Property Insurance Fee: to apply for mortgage in Cypriot bank
Documents required for the purchase of real estate
Documents are available on the web portal of The Republic of Cyprus
Deposit Contract Sale
Application for the consent of the Council of Ministers to acquire immovable property
Property Transfer Application
Mortgage loan application [if necessary]
Application for Survey Certificate [if necessary]
Other important information
Are foreigners free to purchase any property?
Foreigners may purchase up to approximately 4,000 square metres.
Do the same property laws apply to Northern Cyprus?
To avoid legal complications, it is recommended to search for properties in The Republic of Cyprus [southern area], as the Northern area is still uncertain.
Are the Stamp Duty fees stable?
The Stamp Duty fees tend to fluctuate annually.
Is a lawyer really necessary?
To understand how to buy property in Cyprus, it is vital to know property laws and regulations, to avoid paying repercussive legal fees.
Is the transfer fee paid to the government?
The transfer fee is paid to the developer.
What is the application for consent from the Council of Ministers?
The Council of Ministers perform a background check as a safety precaution. They also check if the foreigner's purchase limits locals from housing opportunities.
Is there something specific to watch out for during a survey check?
Electrical system, plumbing, central heating system, and water supply. [The surveyor's fees are dependant on property size]