«How to get Montenegrin citizenship through investment and what are its benefits? The most complete guide with a list of documents and prices
Obtaining citizenship of another country through investment is a tempting prospect, but it can sometimes seem daunting and include many unclear factors. What privileges come with a second passport? What do you need to know if you want to get it, and what should you pay attention to? How much does it cost to get a second citizenship? One of our Realting.com journalists, together with a licensed agent from Apex Capital Partners, has tried to figure out the answers to these difficult questions using the process of obtaining Montenegrin citizenship as an example.
Necessary conditions, documents and volume of investments for obtaining citizenship of Montenegro
According to a study by Knight Frank, Montenegro has made the world TOP-5 of the most demanded destinations for obtaining citizenship through investment. Today, we will discuss obtaining Montenegrin citizenship for citizens of the post-Soviet countries. An important detail: we are referring to obtaining citizenship through investment, which means that a potential applicant should be able to invest in certain commercial projects of the country. The most frequently asked questions were answered in detail by Yulia Gotskaya, Sales Director of Apex Capital Partners.
— What do you need to obtain Montenegrin citizenship?
— I will list the main points, but each case is individual, therefore, in addition to what I mentioned, some additional documents or an extra analysis of some factors may be needed.
So, what do you need to get Montenegrin citizenship:
Documents: all valid passports and birth certificates for all family members; marriage certificate; your education diplomas or a certificate from your place of study; police certificates that state all family members over 16 have no criminal record in their country of origin and their country of residence; driver's license; a letter of recommendation from work; military ID (if subject to military service); the signed CV for all family members over 16; a bank statement from the account used for the transfer for the previous 12 months; statutory documents for the applicant's companies; certificates of ownership of commercial real estate; financial statements of the applicant's companies; a medical certificate from a general practitioner stating that the applicant is healthy and has not had contact with infectious diseases; proof of the absence of active tuberculosis (X-ray of the applicant's lungs in persons over 14 years of age or the results of the Mantoux tuberculin test); general blood test, general urine analysis, stool analysis for causative agents of typhoid and paratyphoid fever, salmonellosis of animal origin, shigellosis and intestinal protozoa; vaccination certificates for family members under 18 years of age; certificates of ownership of the applicant's real estate; cadastral extracts from the Multifunctional Center and a utility bill indicating the address of residence; color, 3.5 by 4.5 photographs of all family members.
Free investments of at least € 450,000.
Traveling to Montenegro for the submission of biometric data and the issuance of passports (renewal fee — 35 euros). At this point, it is important to mention that, when working with our company, the applicant will need to fly to Montenegro only once — already with a ready-made passport. All documents for the registration of the application are submitted remotely.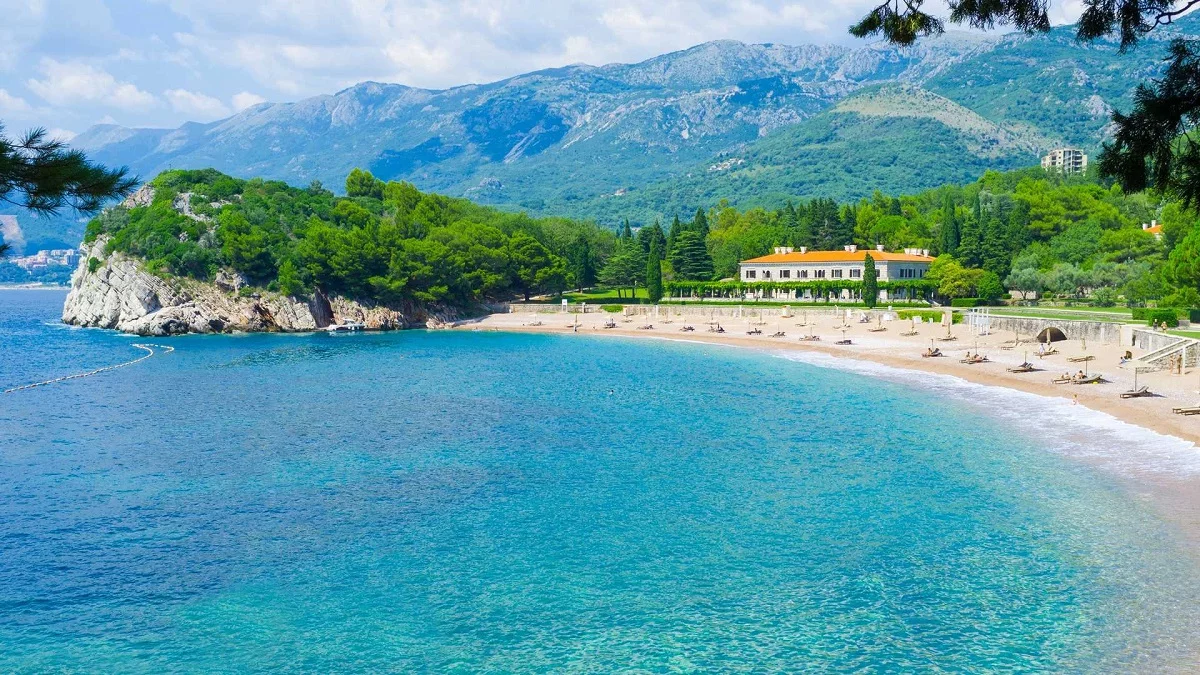 — Tell us in more detail: what is included in these «free» € 450,000? How much does it cost to obtain Montenegrin citizenship?
— I will also just name the main points of this question. So, to obtain citizenship of Montenegro you need:
An investment in a development project in the south of Montenegro (the coastline and Podgorica, the capital) for the amount of € 450,000 in government-approved projects. Projects must meet the following criteria: a 5-star hotel or resort with at least 60 rooms/apartments; the total cost of the project should be at least € 15 million, and the potential number of jobs that it will create should be at least 80.
Or: an investment in a development project in the north or central part of Montenegro for the amount of € 250,000 in state-approved projects that meet the following criteria: a 4-star hotel or an entire resort with at least 35 rooms/apartments; the total cost of the project should be at least € 5 million, and the potential number of jobs that it will create should be at least 25.
The payment of state fees: € 15,000 for the main applicant + € 10,000 for each dependent family member (there should be no more than 4 people in the application) or + € 50,000 for each family member if the family consists of 5+ people.
Or: DUE DILIGENCE payment. For an individual application: € 7,000 for the main applicant. For a family of up to 4 people: € 10,000 for each family member (+ € 1,500 for each additional family member over 4 people).
A € 100,000 charitable contribution to the state fund.
— The minimum entry threshold for obtaining Montenegrin citizenship for a family of 4 people is 450 thousand euros. Do you have to have your own funds or can you use a loan?
— The state, with the help of the program, attracts foreign money, so the applicant's money must be their own and come from legal sources (during the bureaucratic phase, you will need to go through a special check). The maximum investment in real estate in Montenegro that I have worked with was € 2 million. The client chose to invest in apartments authorized for the program in the south of the country.
— What are the non-obvious prerequisites for obtaining a second passport?
— Lack of a criminal record, and you will need to obtain document that appropriately confirms it, a certificate, in your own country. If you have lived (over the past 10 years) in some country for more than 183 days a year, then you will also need such a certificate from there. If you have been to many countries, but have not lived in a particular one for more than 183 days/year, then a certificate will only be needed from the country of your main citizenship (for example, from the Russian Federation). Please note that if a child over 16 years of age is studying somewhere in another country, and, most likely, spends most of the year there, then a police clearance certificate will also be needed in this case: both from the country of birth and from the country of education.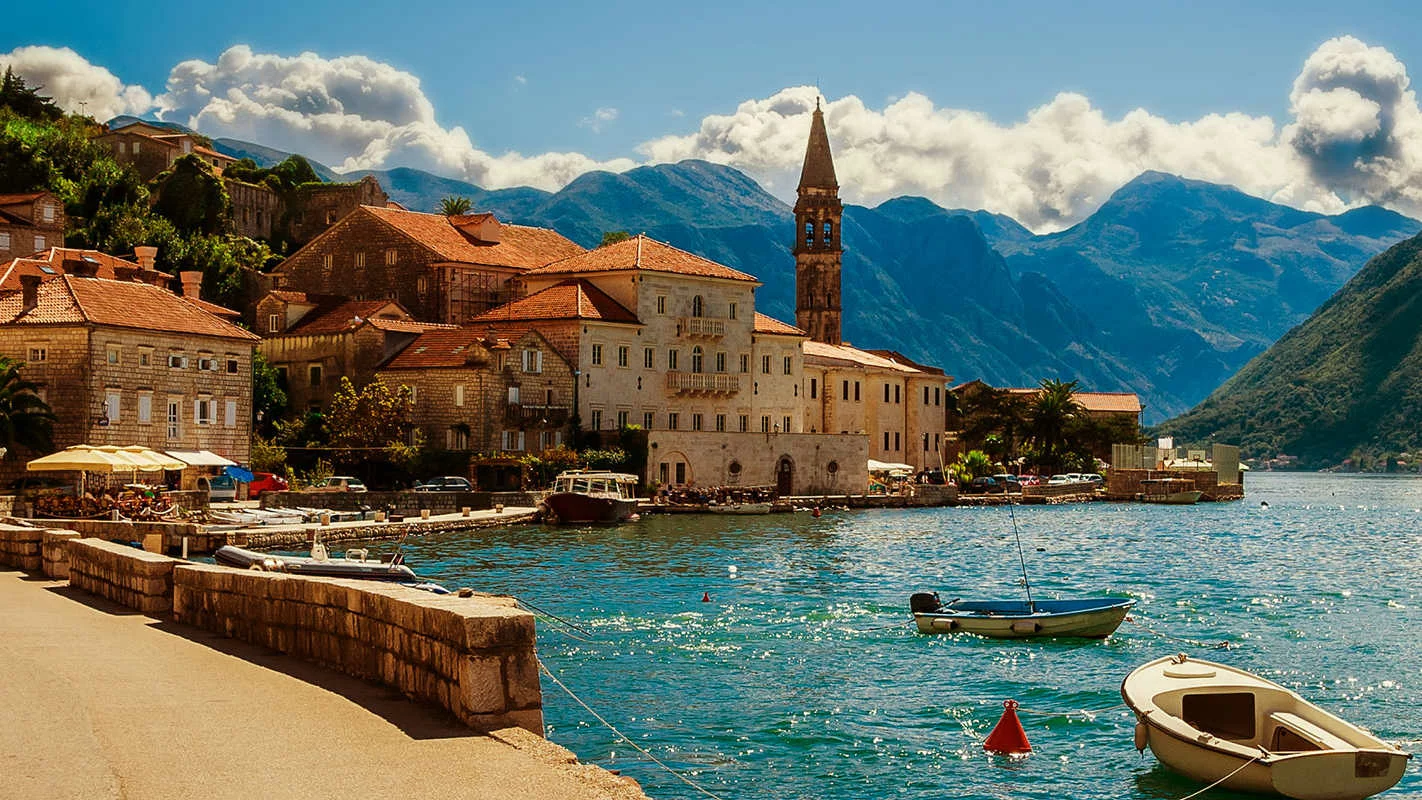 Why obtain Montenegrin citizenship?
— What advantages does the citizenship of Montenegro provide and what can this citizenship not give you?
— Right now, the citizenship of Montenegro warrants:
The possibility of visa-free travel to 120 countries in the world, including Europe and the Russian Federation (no more than 90 days out of every 180 days). You can live temporarily or permanently on the territory of Montenegro.
The possibility of joining the EU before 2025, and this, in turn, will open up the opportunity to live, work, study in any EU country.
Thanks to the agreement in force, it is possible to apply for an E2 nonimmigrant business visa in the United States.
The possibility of obtaining low corporate tax for business. At the moment, the rate is 9% of the tax base.
No income tax for non-residents, as well as gift tax and inheritance tax.
And finally, children who are financially dependent on the investor can obtain citizenship with their parents.
What does this citizenship not give? Right now, Montenegrin citizenship cannot provide an opportunity to become an EU citizen. However, this will change by 2025, when Montenegro becomes part of the European Union.
— Is it safe to say that Montenegro will join the EU in 2025?
— Montenegro is currently on the path of integration into the EU, and it is scheduled to be completed by 2025. Then the citizens of Montenegro will have the same rights as the citizens of other member states of the European Union. This means that any citizen of Montenegro will have the right to live, study and work in any EU country. By the way, there are opinions (possibly justified) that everything will rise in price in Montenegro after joining the EU — both life in general and real estate in particular. This is another powerful argument to draw attention to Montenegro right now.
— Why is working with an immigration consultant a profitable investment?
— If we are talking about Montenegro, then it is important to understand that the citizenship of this country can be obtained only through a licensed agent; only an agent has the right to submit the corresponding application to the authorities, a regular citizen cannot do this independently.
In 2019, the state, through a tender, selected three marketing agents who have the right to engage in such activities. Apex Capital Partners is one of these agents.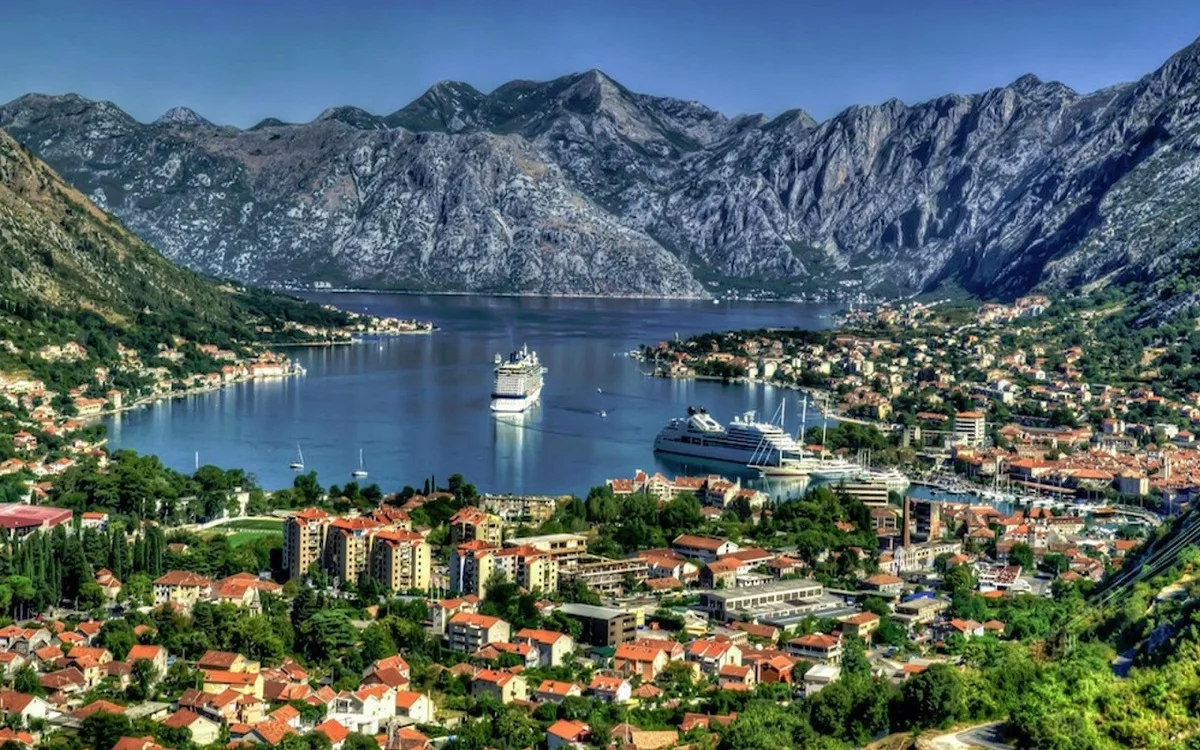 In total, only 2000 applications can be submitted for obtaining Montenegrin citizenship through investment
— What nuances should a person who is going to apply to obtain Montenegrin citizenship take into account?
— The most important thing for investors to know right now is that the «Citizenship of Montenegro» program will be over at the end of 2021. The preparation of the required package of documents for registration of Montenegrin citizenship takes about 1.5 months, so the deadline for signing an agreement with a licensed agent, that is, with Apex Capital Partners, is November 15, 2021. After this date, we will no longer be able to apply for you to get Montenegrin citizenship.
— You say the closure of the Montenegro program will take place in December 2021 — why is it being closed? Is there a chance that after a while it will be renewed again?
— There is some confusion about how long the program should run. So, the law on investment citizenship in Montenegro was adopted in 2018. It has a limit of 2000 applications. Not passports, but applications from investors, since you can enter family members into your application: your spouse and financially dependent children. A limit of 3 years was also set for the program. The process of authorizing properties for the program dragged on, as a result, at the end of 2019, only one project was authorized. Please note that, unlike many similar programs, Montenegro does not have an option to invest in funds or securities — only in hotel-type real estate under construction that has been approved by the authorities for the program.
The Montenegrin citizenship through investment program was launched in September 2019, and will run until December 31, 2021. We, as professionals in the investment citizenship industry, love the Montenegrin program. Over the two years of its work, it has become a unique offer for those wishing to obtain European citizenship, and therefore we would like to see it continue to work. However, the Montenegrin authorities have not announced any extensions so far, so you need to focus on the fact that the program is working now and will end on January 1, 2022. Pay attention to it if you want to connect the life of your loved ones to Europe. By the way, consultations on the Montenegro investment citizenship program at APEX are free.
— Can the country's authorities deprive a person of citizenship for some reason?
— Theoretically, this is possible if a person received citizenship based on fake data. But even in this case this is difficult to legally do, so I have not seen any cases in all my practice.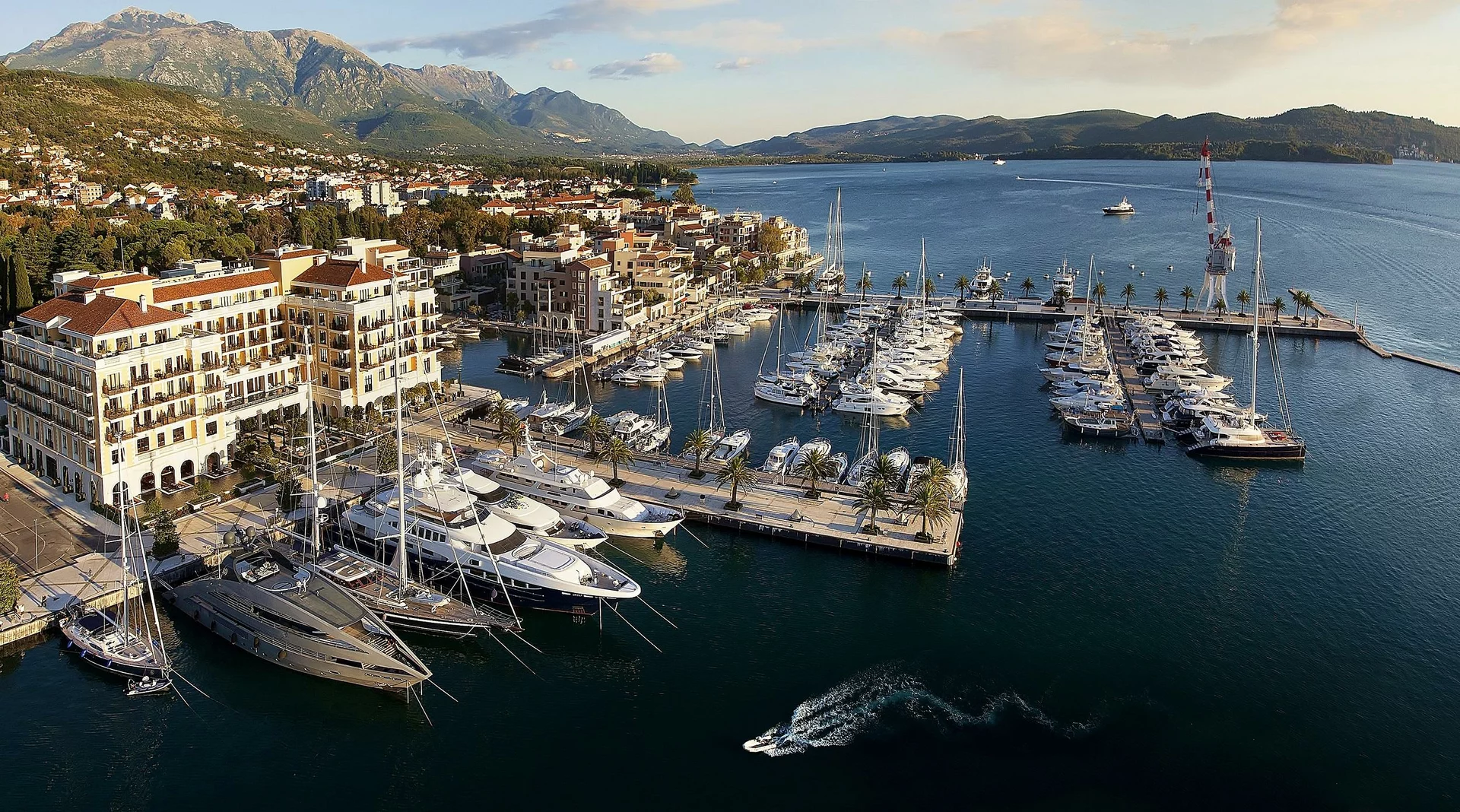 — Quite a few properties in Montenegro have been selected for investment — why precisely those?
— The state authorized those projects that met the requirements. All projects have passed difficult stages of verification (you can get acquainted with the full list of projects for investment on the official Montenegrin website).
And also you can read in detail about the projects in our special material. In particular, we highlight such factors as the «seasonality» of the projects, how many «stars» they have, whether there are any maintenance costs, the living possibilities, the history of the particular developer who is implementing the project. And then, upon request, we can provide you with additional information, you can ask questions.