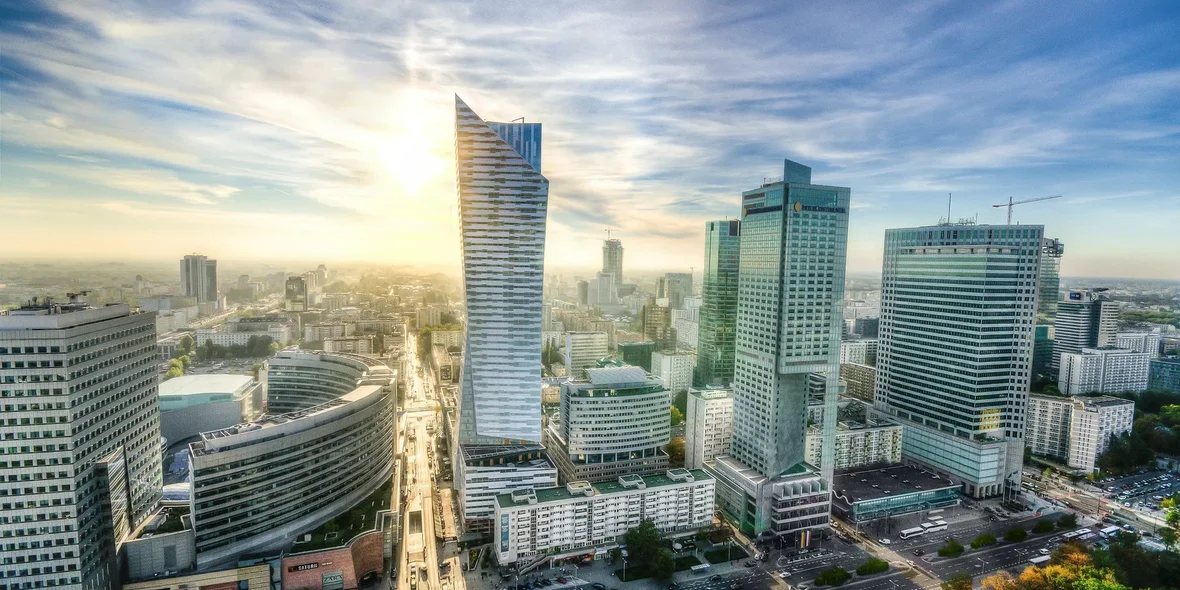 «We don't see newcomers as immigrants». Why do companies choose Poland for relocation?
The modern world knows no boundaries. This is why the topic of relocation is becoming more and more relevant. Now we are talking not only about the relocation of one person or family, but entire companies. One of the most popular destinations for companies to relocate to in 2021 is Poland. Realting.com reporter contacted Tenant Representation JLL — its employees help to find offices or housing for those who have moved to Poland.
The countries around the Baltic have recently become a relocation hub for some companies. One of these nations is Poland. Office buildings and commercial space are growing by leaps and bounds here, and demand, even against the backdrop of the pandemic, continues to grow. Jarosław Kwiecień, Senior Consultant for Tenant Representation JLL discusses exactly what requests tenants have regarding properties.
— Has demand for increased over the past year? Why and how has this affected prices?
— The Warsaw office market was booming until the outbreak of the pandemic, with high levels of offices under construction (around 700-800,000 sqm) and a relatively low vacancy rate of around 6-8%. Covid introduced a lot of uncertainty to the business and significantly affected the market. Rents are stable but there are more incentives now being offered (i.e. rent free period). In fact, demand is starting to increase once again so we are looking forward to a relatively quick recovery.
— Which countries do most people who are relocating to Poland come from?
— Based on our knowledge, office newcomers mainly represent the business services sector from all over the world although they do usually hire locally. So, more often than not, it doesn't imply immigration is needed to fill specific jobs. However, we have recently witnessed entire companies along with their employees moving from Belarus to Poland. These are quick projects that present new business opportunities for advisory companies like JLL — the only consultancy on the market that combines office and residential expertise to assist companies and their employees in the relocation process. Recently, we had the pleasure of advising a large company that was relocating its operations from Minsk to Warsaw.
One reason for these movements from Belarus to Poland may well be due to the fact that from December 1, 2020, Belarusians arriving in Poland on humanitarian visas, as well as doctors, nurses and IT specialists entering the country under the Poland Business Harbor program, do not have to obtain a work permit. The procedure for obtaining visas has also been accelerated.
— What kind of real estate are your clients looking for? What is the most frequent request?
— Average office requirement in Warsaw is about 1800 sqm but our clients' needs can be very different and range from ten workstations up to and sometimes exceeding10,000 sqm of office space. That means our clients may pick just a single office in a flex operator like
Regus or WeWork or may occupy a large space in a brand new building in the city centre.
— What are the prices for at the moment?
— The highest transaction rents for prime office properties in Warsaw are stable at €18 to €24/ m²/ month in the city centre and €16/ m²/ month outside the area. At the end of Q2 2021, outside of Warsaw the highest rents were recorded in Kraków (€ 14-15.5 / m² / month), while the lowest were in Lublin (€ 10.5-11.5 / m² / month).
— Are there enough offices in Warsaw? Is there any increase in office construction?
— The office market continues to experience market headwinds connected with the pandemic; the vacancy rate in Warsaw has been rising and at the end of Q3 2021 stood at 12.5%. However, after significant office completions earlier this year (three large office towers over 40,000 sqm each), we expect new supply volumes to slow and with it a stabilisation in vacancy rates. At the moment there's 330,000 sqm of office space under construction — relatively low but compared to other CEE capital cities, Warsaw is the biggest and most active office market in the region. What is important to note is that there is still enough space to accommodate new office tenants.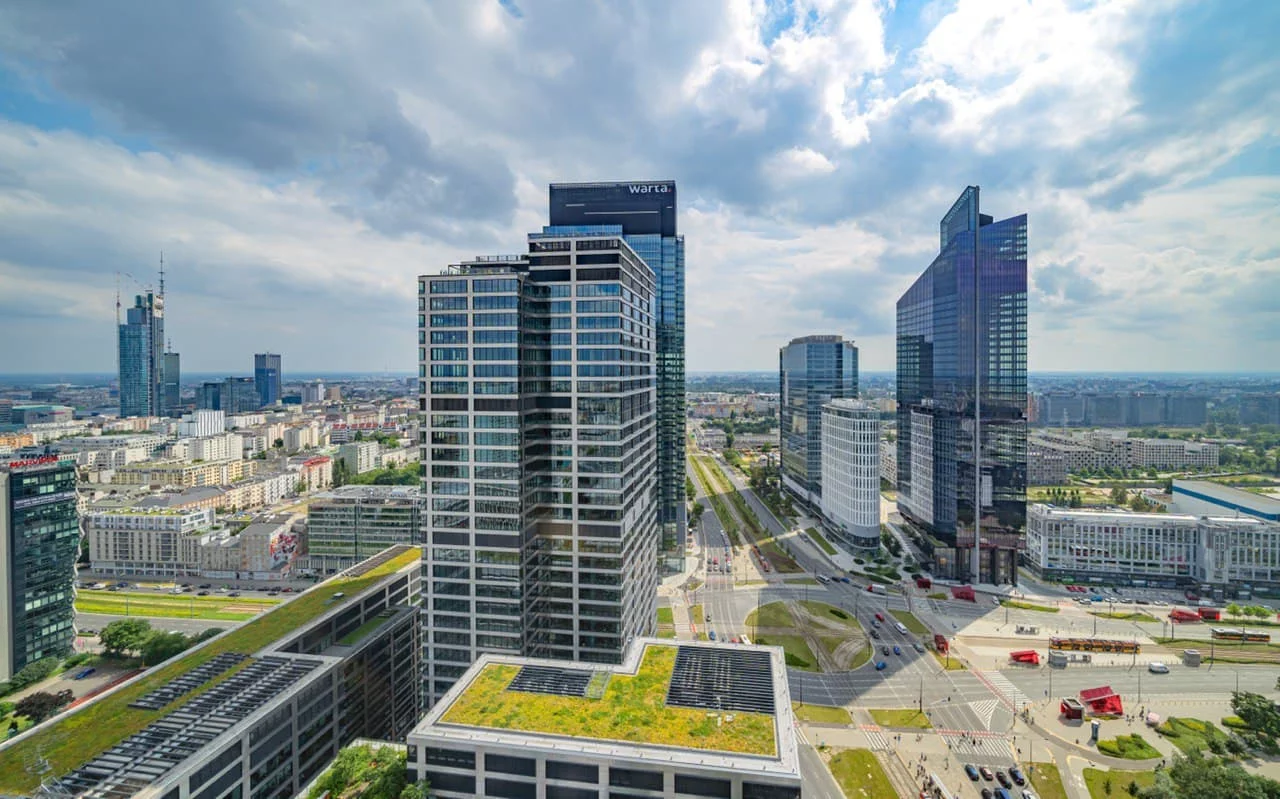 — Have you received any unusual requests for facilities or amenities in office buildings that you deal with?
— We are sometimes asked for what can be perceived as unusual office requirements such as an additional staircase. Interestingly, numerous new features are actually introduced by landlords / developers. These can include building apps, electrical charging stations, cyclist facilities, sports facilities, greenery, placemaking, anti-pandemic solutions and so on.
— Which districts of Warsaw are the most popular when it comes to the residential sector?
— In terms of sales transactions volumes(new flats) the most popular areas are Bialoleka and Ursus (districts on the city's outskirts) due to relatively low pricing; with another being Mokotow. The rental market will probably look differently as I believe districts which are more central and better served by public transport are more popular in this segment.
— What are the current prices for renting / purchasing property in Warsaw?
— A two-room flat in a modern building can be rented from between 2000 and 3000 PLN/month (average for Warsaw) while average sales price of a new flat in Warsaw is 12,000 PLN/sqm (without fit-out).
— How do Poles feel about such a massive relocation? Is there any negativity on their part? If so, in what way?
— In my opinion, negative perceptions of such relocation projects are very rare. We have strong Ukrainian and Belarusian communities in Poland, who share many similar values with the country and are very often not seen as immigrants.
— In your opinion, is relocation a positive or negative process? Why?
— For Poland and Warsaw office relocations are economically beneficial in many ways. These processes — boost local businesses by generating demand for a wide range of products and services. Newcomers are very often skilled professionals with the expertise we need to further develop our economy. I am sure that such decisions are not easy ones for those who decide to relocate, and I believe that our country will continue to welcome these new residents.