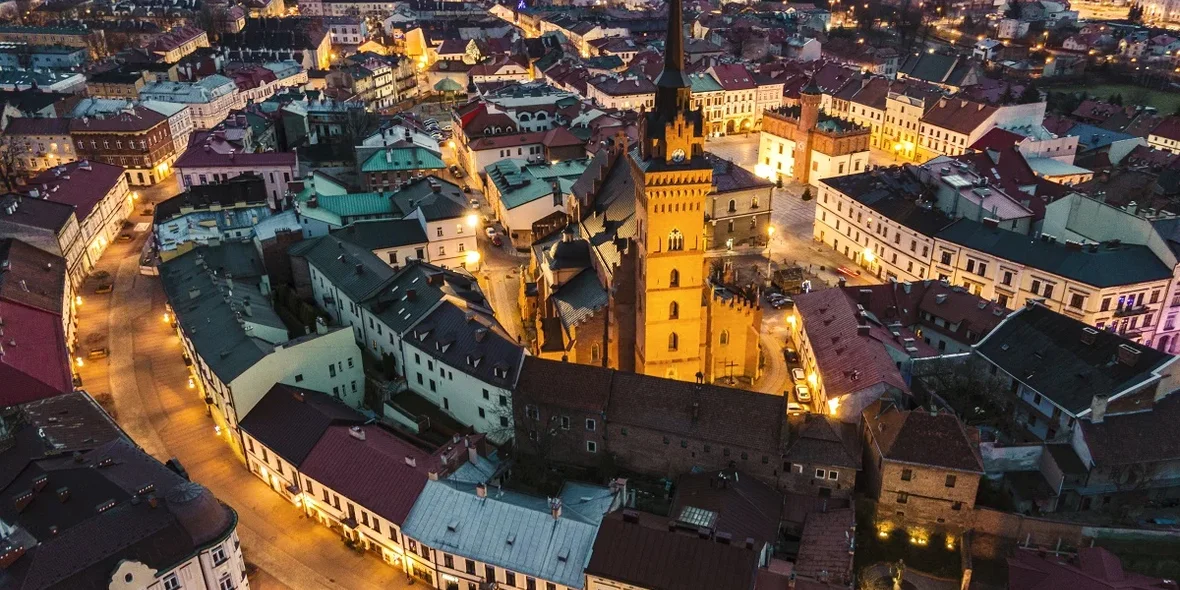 TOP 10 new buildings in Warsaw according to the real estate agency East West Reals
«I'm moving to Poland» — chances are that each of us has heard these words from our friends. That is no surprise: the rapid development of the economy, a good standard of living, high-quality medicine and a prestigious education — those are the factors that attract an increasing number of immigrants to the country.
The capital of the Republic of Poland, Warsaw, has been the hub of the country's political and economic life for many years. Even despite the pandemic, new establishments are opened here on a regular basis, unique exhibitions are being announced, and giant skyscrapers are being erected. Real estate in the capital is particularly popular among foreigners — the prices are pleasantly surprising for residents of both the EU and the CIS countries.
Residence permit
According to the law, the ownership of the real estate in Poland does not automatically mean the right to permanent residence. But there is a legal workaround:
submit an application for obtaining the right to temporarily stay in the country;
in the application, indicate the fact of ownership of housing as an essential argument for staying in Poland for a period of more than 3 months;
apply for a residence permit after granting a temporary residence permit.
The voivode makes the decision on whether the purchase of real estate is considered a sufficient basis for granting a residence permit or not. However, convincing evidence of your connection with Poland significantly increases the chances of a positive decision. The formal procedures for issuing a permit last about 60 days. If necessary, the authorities have the right to request additional documents. In this case, the time for formalities will take a little longer.
Buying on credit
The purpose of the majority of migrant workers who arrive in Poland is to stay for permanent residence. Therefore, owning local real estate is a perfect solution, even if you buy it on credit. In fact, mortgage payments are often less than rent. For families with both spouses working, buying housing on credit becomes even more appealing.
A promising investment to your future
When purchasing real estate for living or profitable investments, buyers choose objects that are always in demand. Such investments will bring a profit if the house or apartment needs to be resold.
According to realtors, the most promising options are small one-room apartments (kawalerkas), located in the central areas of the city. Small two or three-room apartments (50-55 sq.m.) are also in constant demand.
Top 10 new buildings in Warsaw
New buildings in Warsaw are in particular demand — as a rule, at the ditch stage real estate is cheaper than secondary housing. For this reason, such property can become a profitable investment.
Our partner from Poland, the real estate agency East West Reals, offers to pay attention to the apartments and townhouses in the following residential complexes.
Ordona

Completion date: IIQ 2022
Description: unique payment system 20-80. The buyer pays 20% when signing the contract with the developer, and the remaining 80% — when the house is put into operation. It is possible to resell the apartment during construction on the basis of the agreement on transfer of rights.
Available floor area: 33m² to 120 m²
Prices per m²: from 2000 euro/m² to 2640 euro/m²
Grzybowska

Completion date: IIIQ 2021
Description: apartments with a guaranteed income of 7% per annum. Price per m² also includes a high standard repair.
Available floor area: 27 m² to 68 m²
Prices per m²: from 4170 euro/m² to 4830 euro/m²
Prosta

Completion date: IIIQ 2023
Description: unique location in the heart of Warsaw near the Rondo Daszyńskiego metro station. The price per m² also includes repairs of high standard and quality.
Available floor area: 31 m² to 83 m²
Prices per m²: from 4170 euro/m² to 4830 euro/m²
Budki Szczęśliwickie

Completion date: IVQ 2021
Description: bus stop — 650 m; city ground train (WKD) — 750 m; city centre — 7.3 km.
Available floor area: 40 m² to 67 m²
Prices per m²: from 2040 euro/m² to 2330 euro/m²
Posąg 7 Panien

Completion date: IVQ 2022
Description: bus stop — 400 m, city ground train (WKD) — 1.3 km, city centre —12.3 km
Available floor area: 35 m² to 65 m²
Prices per m²: from 1640 euro/m² to 2040 euro/m²
Bergamotki

Completion date: IIIQ 2021
Description: Mokotów, Bergamotki str., bus stop — 300 m, near the park, distance to the centre — 6,8 km
Available floor area: 31 m² to 138 m²
Prices per m²: from 2555 euro/m² to 3480 euro/m²
Nałęczowska

Completion date: IIQ 2022
Description: bus stop — 70 m, a lot of green areas nearby, distance to the centre —7.6 km
Available floor area: 28 m² to 122 m²
Prices per m²: from 2100 euro/m² to 3430 euro/m²
Rudzka

Completion date: IIIQ 2021
Description: bus stop — 300 m, metro station Słodowiec —1.7 km; city centre — 6.7 km
Available floor area: 28 m² to 100 m²
Prices per m²: from 2335 euro/m² to 3790 euro/m²
Ostrobramska

Completion date: completed
Description: Praga Południe, Ostrobramska str., bus stop — 250 m, city centre — 9 km
Available floor area: 27 m² to 95 m²
Prices per m²: from 1875 euro/m² to 3175 euro/m²
Józefosław

Completion date: completed
Description: townhouses, 30 minutes to the centre of Warsaw, in close proximity to the Kabaty Woods, foreigners don't need a purchase permit from the Polish Ministry of Internal Affairs to buy this property
Available floor area: 161 65 m²
Prices per m²: from 1070 euro/m²