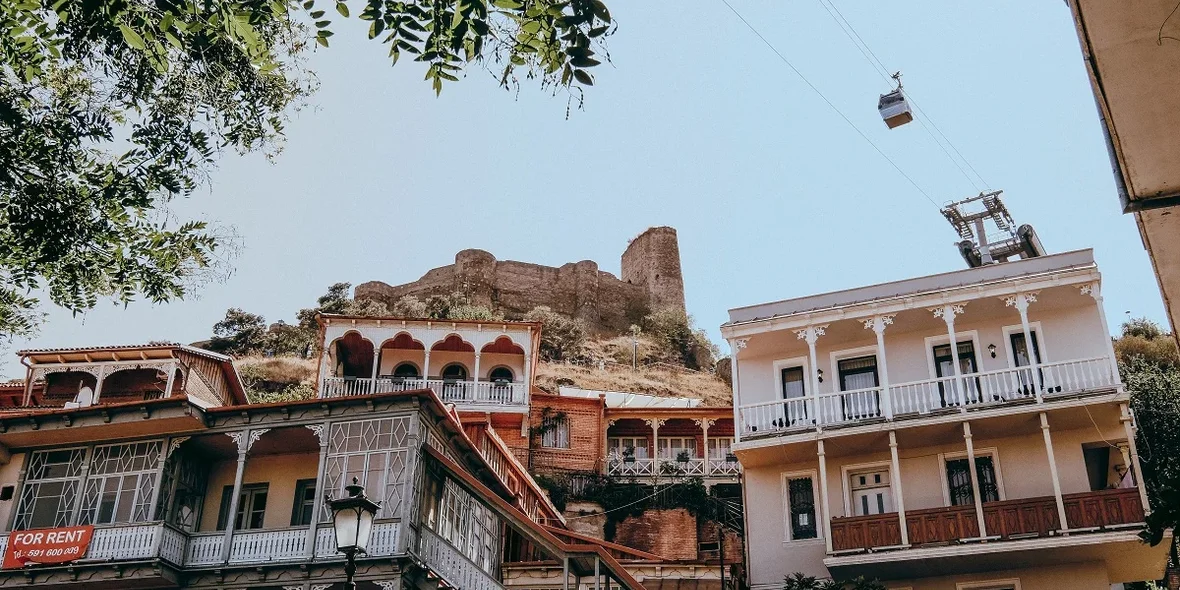 You can't tell the finished home apart from its renders. A cottage selling for $1.6 million in Tbilisi
If a property looks so similar to its beautiful renders that you have to peer into the photos for a long time in search of a catch, then it can really be called ideal. Such a cottage is being sold in Tbilisi, and the price looks no less pretty — $1,600,000. What does the seller offer for that kind of money?
This villa can be bought or rented
There is a house for sale in Tbilisi with a very impressive value: $1,600,000. But the house has another feature that is the first to attract our attention — the photos are so good that doubt begins to creep in: are they not renders? However, the announcement leaves no doubt — the villa is completely ready to move in.
The total area of the cottage is 380 sq. m. We are talking about a two-storey villa which includes a large separate kitchen-dining room, a stained glass-type living room, and four bedrooms.
These bedrooms deserve a separate description. Two out of the four bedrooms are 35 sq. m., and the main (master) bedroom totals 70 sq. m. Of course, the rooms have walk-in closets with convenient storage systems and private bathrooms.
The total area of the land plot is one hectare. Landscaping includes several outbuildings in the courtyard, as well as space for relaxation and entertainment on the veranda. Interestingly, this villa can be bought or simply rented.
Housing prices in Georgia. Official data
According to official statistics, the cost of new housing in Georgia has increased over the past year. The annual growth in the country was approximately 10%, and it has gone up to 17.9% in the capital. However, interestingly, in the second quarter of 2021, prices did begin to decline (-0.4% compared to the previous quarter). At the same time, you can buy an apartment in Georgia on the secondary market from $20,000.
According to Sakstat, new buildings are sold at a price of $745 per square meter (this was the average price in the second quarter of 2021). However, you need to take into account that we are talking about the so-called «black frame» — apartments are sold without finishing at all: they have no screed, partitions or plastering. For comparison: a «white frame» (a plastered room with a screed and connected communications) will cost about $895 per square meter.