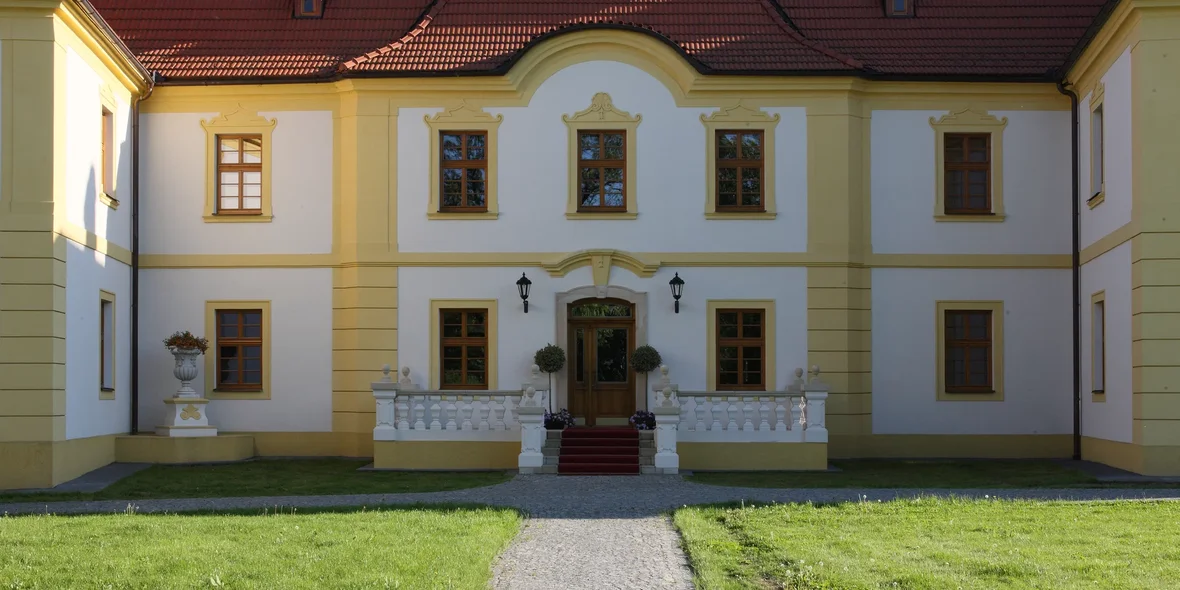 Are Castles the latest investment in Real Estate? A Success Story
As our world is shifting into a more interconnected and advanced community, so has the shift towards international real estate for sale. For example, this is quite evident when looking at the rise of investment in newly constructed real estate of residential complexes throughout the world.
But what about other types of real estate investment? What about investment in castles? As unordinary as that sounds, there are actual professionals working in this field. These real estate agents are knowledgeable in various markets of multiple countries, and are experts in the many historical facts and nuances associated with historic real estate.
If you think about it, this world does not actually have that many people who are knowledgeable in the buying and selling of castles. So it has been such a wonder to meet and speak with Natalia Makovik, a young real estate agent who managed to work exclusively with historically-significant real estate. Makovik is an investor of the world's most unusual type of real estate investments, and quite possibly, the first woman to ever have sold an actual castle via Facebook.
Successful examples of profitable investments in historic real estate, the most interesting deals and unexpected requests made by buyers, read more.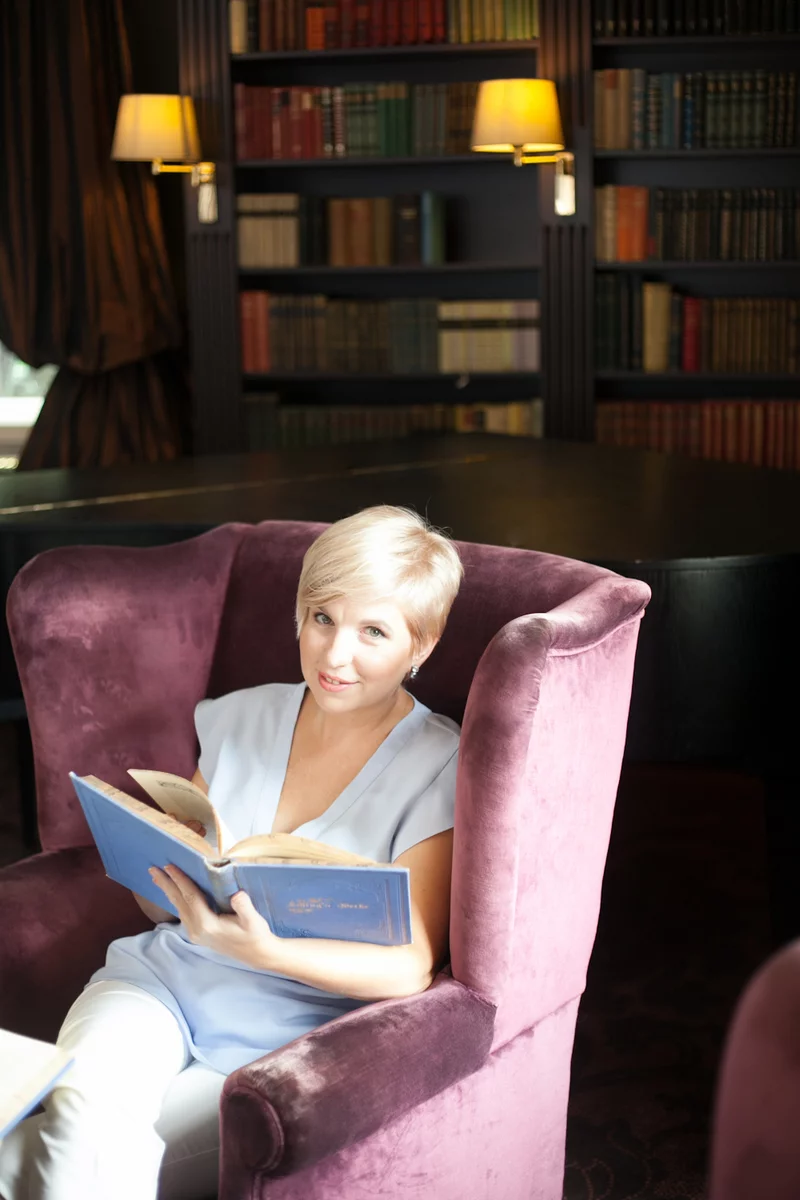 • How do you assess the total amount of the historic property world market?
First of all, let's specify how "historic property" will be understood. For me it means castles, palaces, breweries, mills, temples, manors and fortresses. I do not include here commercial apartment houses, city mansions, and ancient huts. So, the living space, history and status are of great importance.
There are about 200,000 such estates in Europe if to follow my classification. And practically any of them could be bought; it's just a question of money as there are no specific restrictions for historic property sale in the EU.
• Why buyers willing to invest in overseas property should better pay attention to historic objects?
Sorry, I'll have to surprise you. If a client is looking for a profitable investment, I'd never advise castles or fortresses. They are exceptionally complicated objects, and you have to grow up to them. Both financially and intellectually, and even mentally.
Unlike shopping centers, developer projects, logistic complexes, business in a historic building is always very specific. Here proven algorithms are useless because the key source of added value is the past of the castle, its cultural and historic value, connection with the Great Ones of the world and bygone ages.
And every castle has its own combination. One can't find two castles identical in architecture, genealogy, frescos and wall paintings. Even ghosts may be specific for each castle. Neither location, nor infrastructure or the cost of a square meter influence the business value within the ancient walls.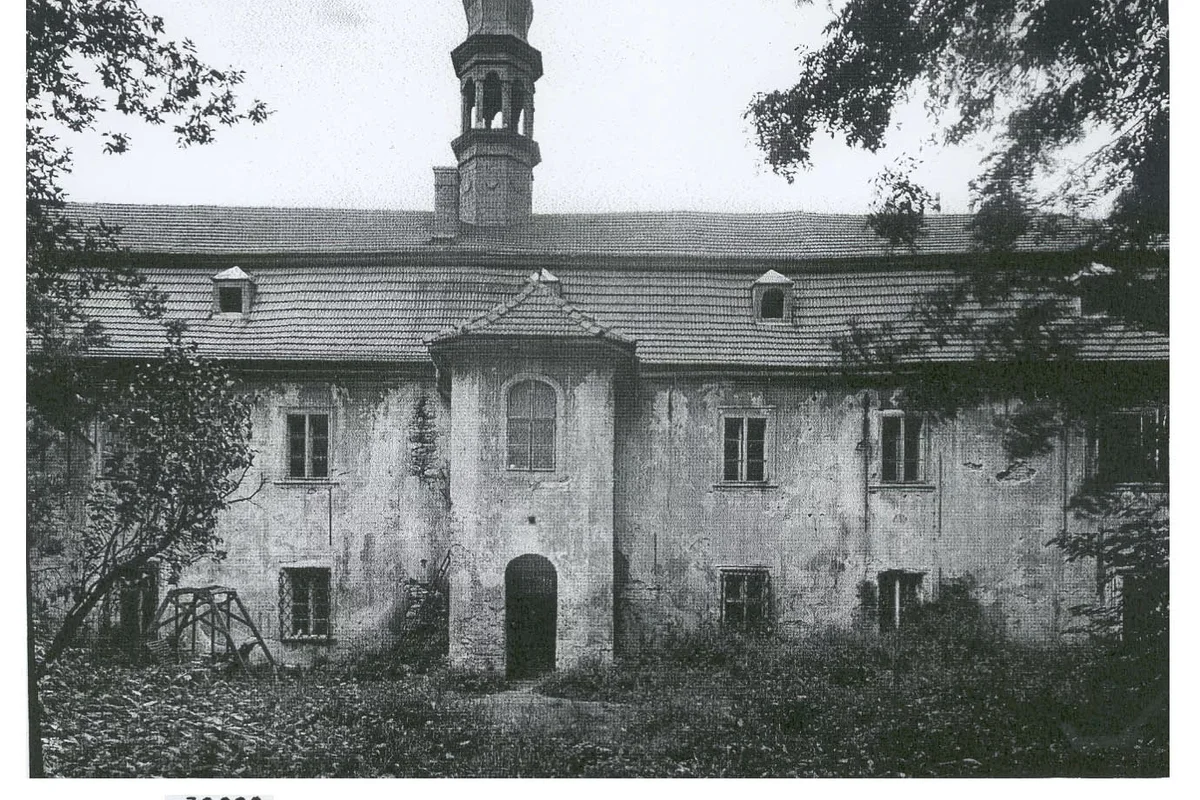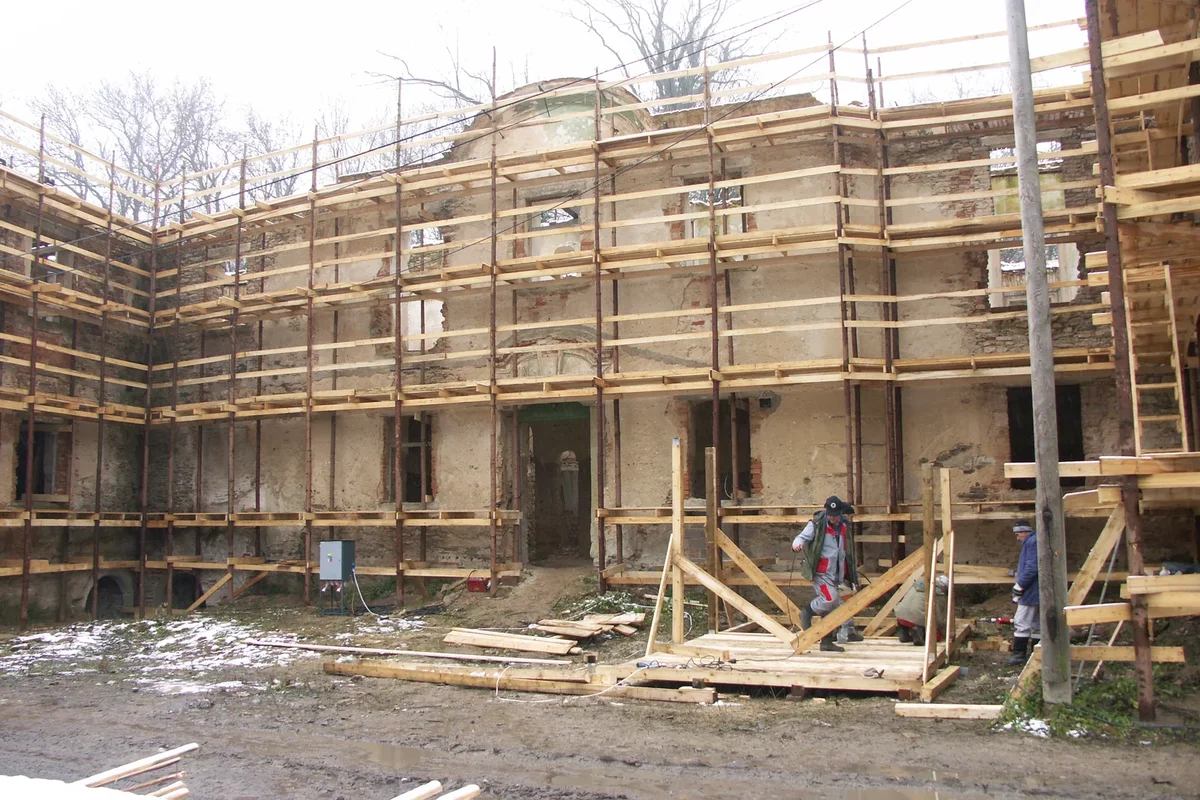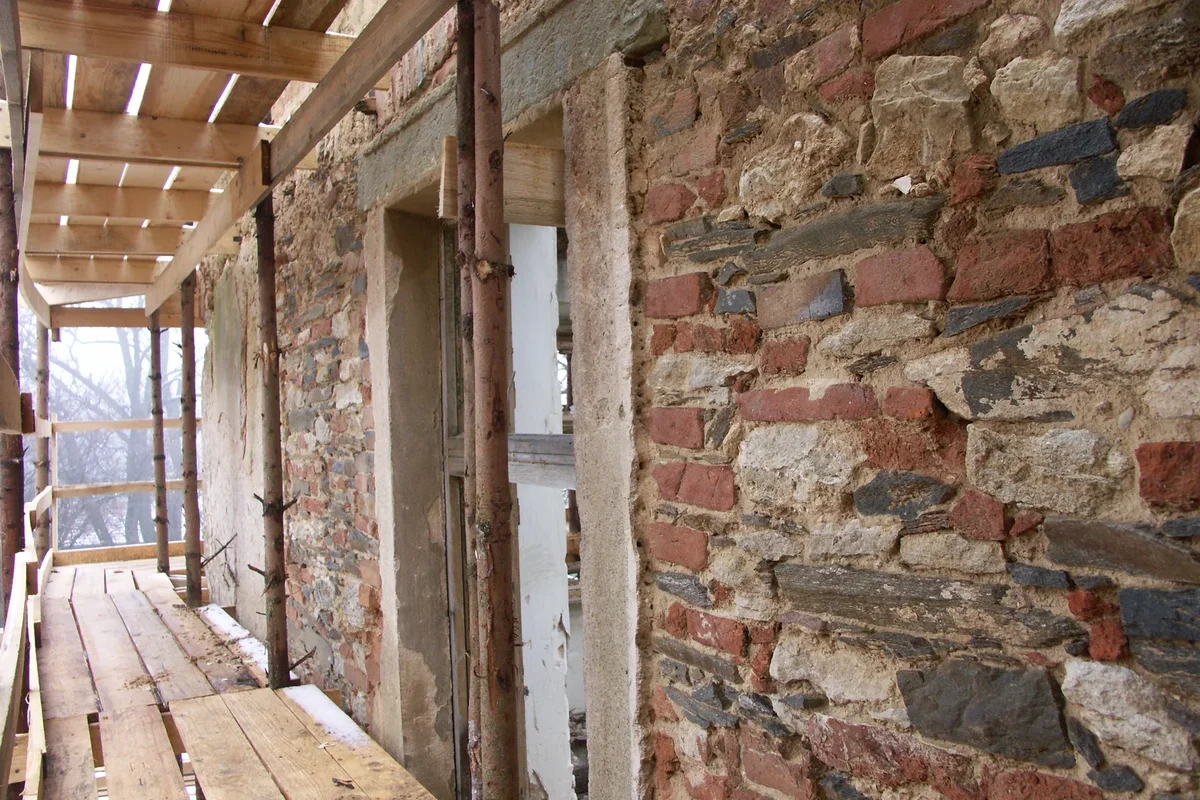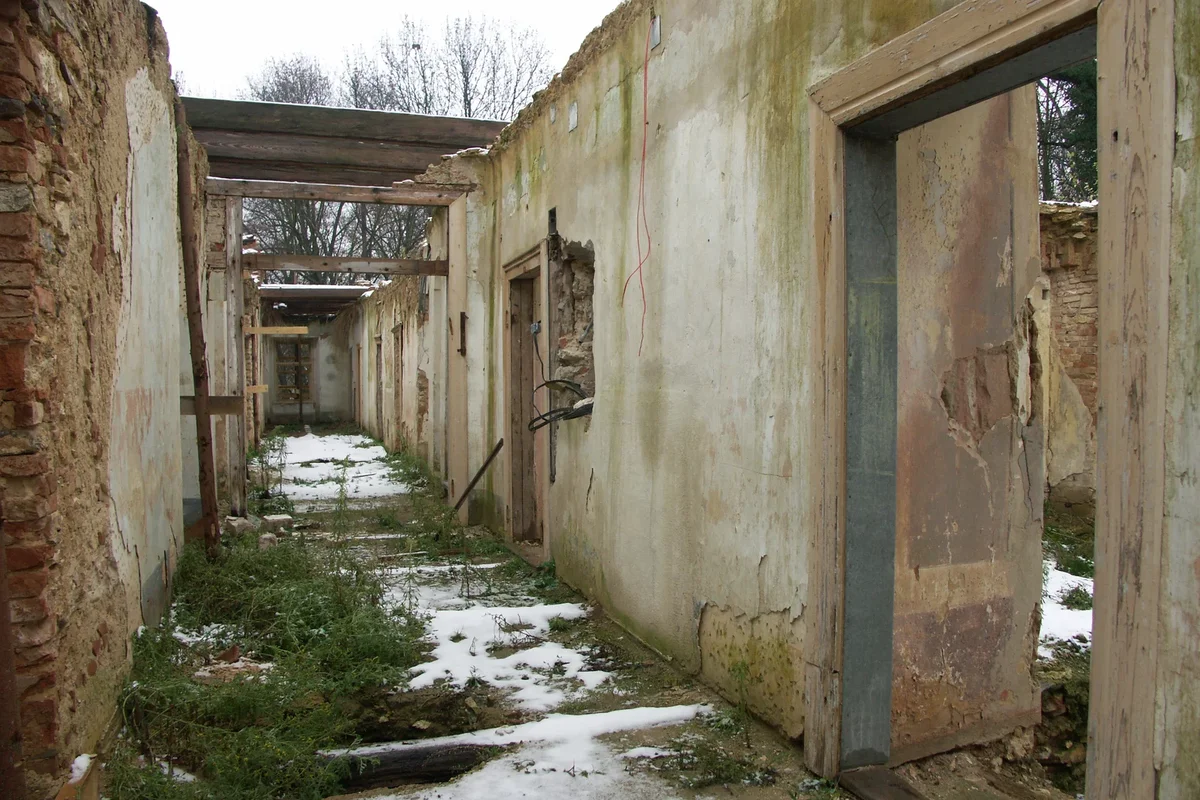 *before reconstruction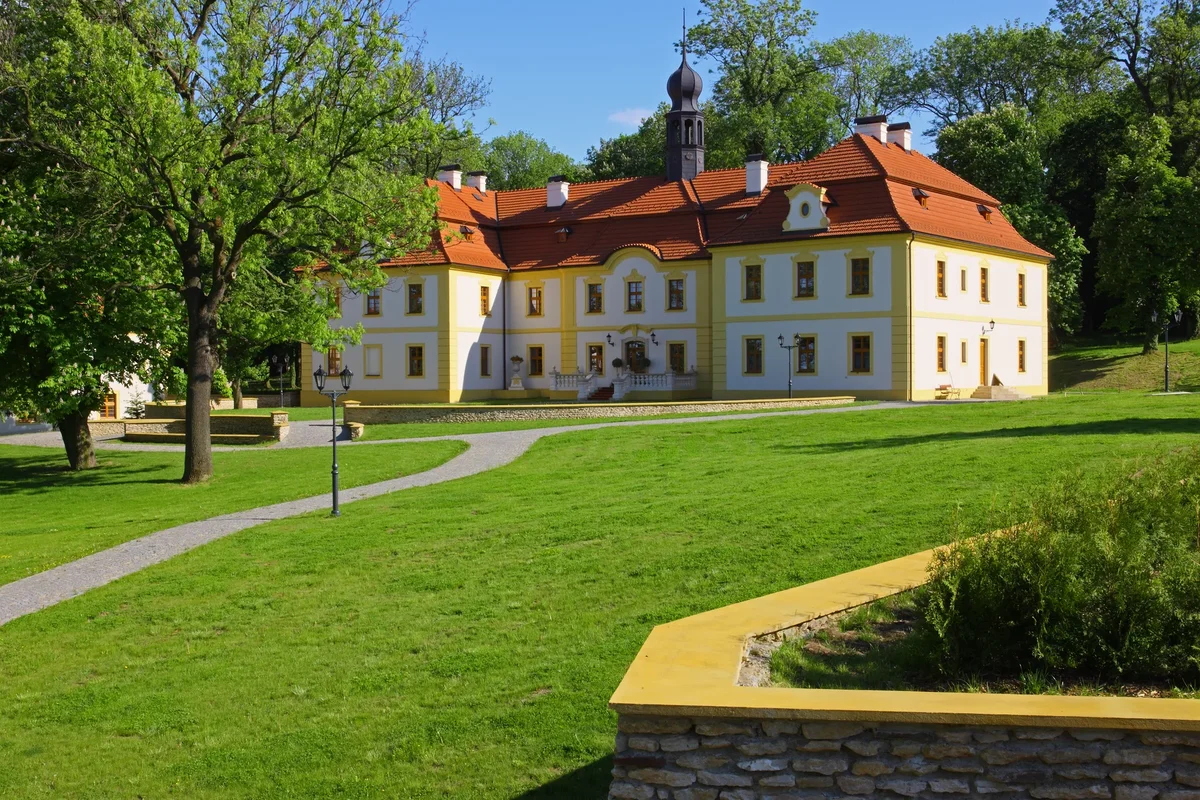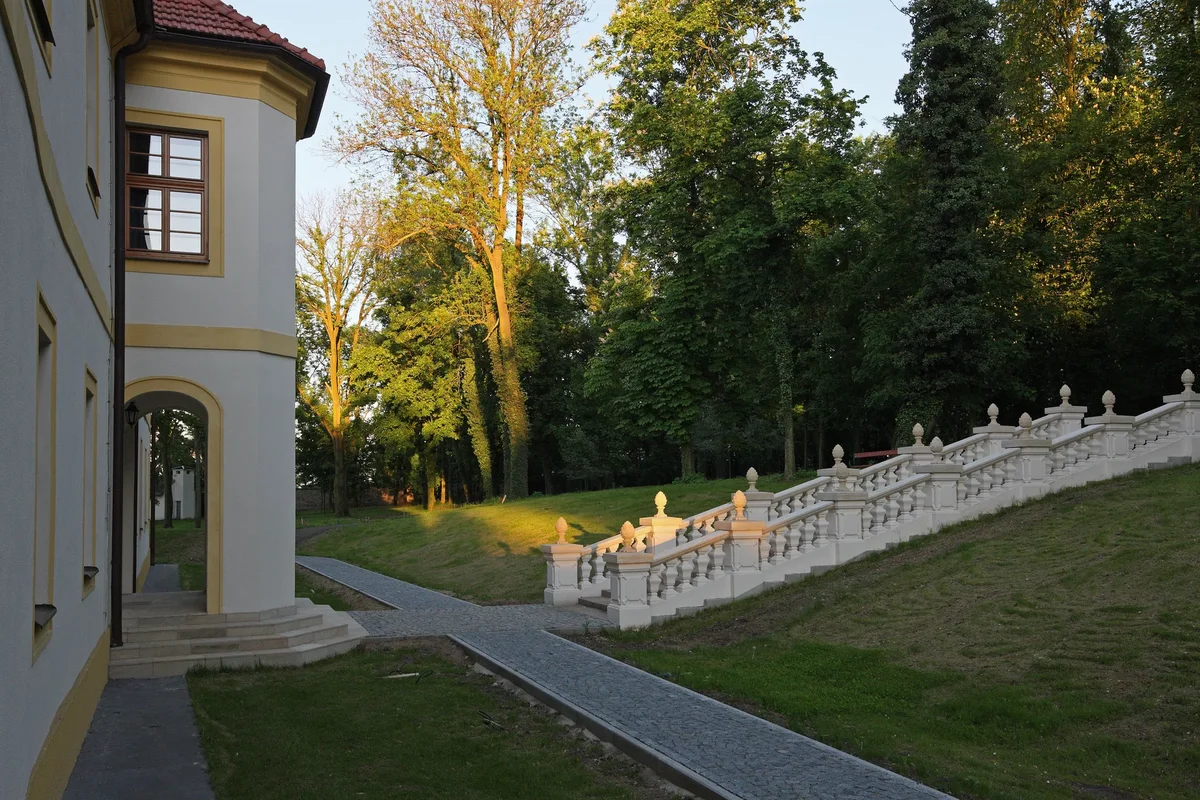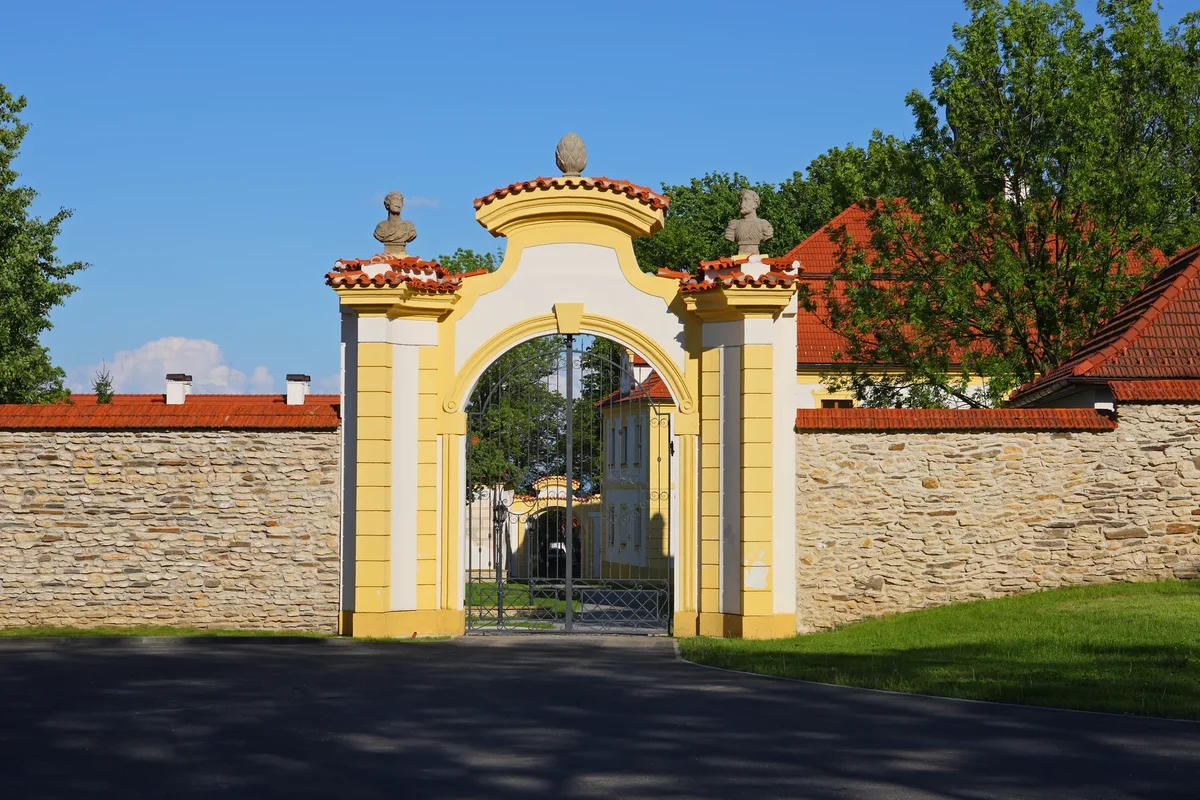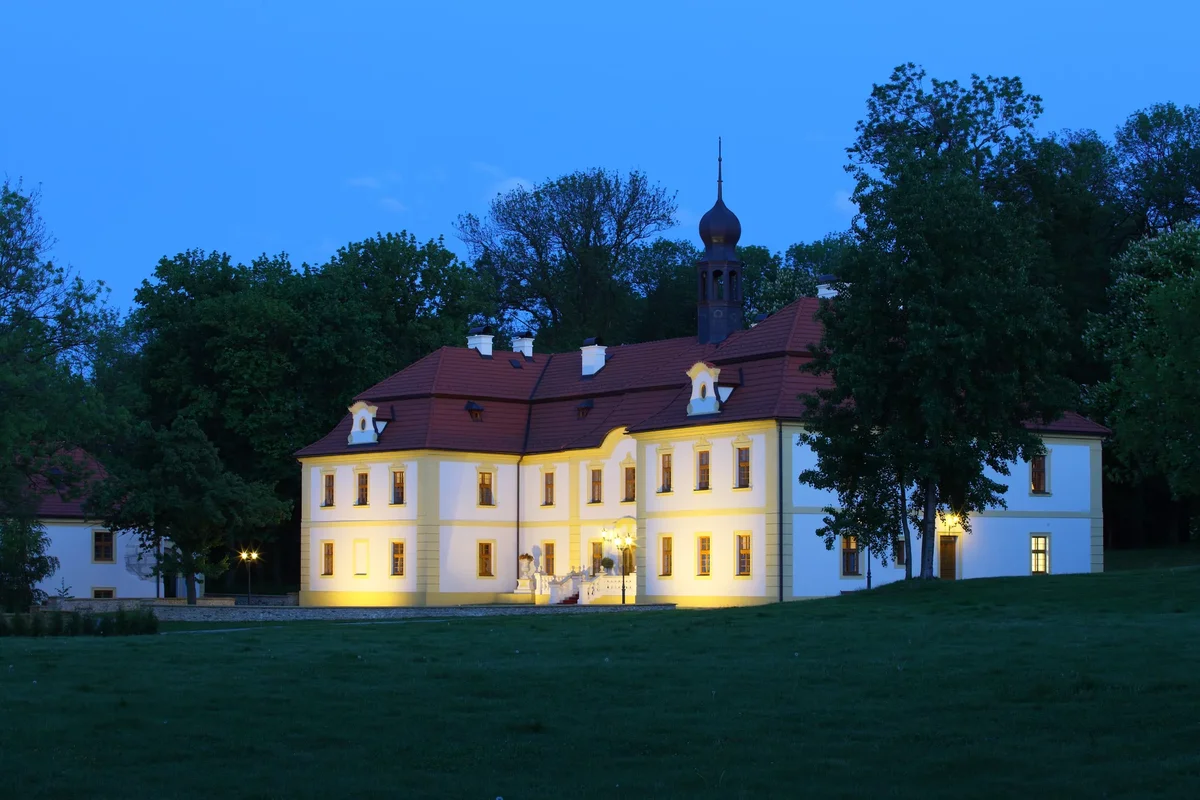 *after reconstruction
• To your mind, why historic property market is not so developed? What could the reason be? High prices? Long payback period? Fear to invest in such objects because of high risk rates? Or low awareness about the area? Some other reasons?
Historic property market is badly developed in the post-Soviet countries. And it perfectly functions in Western Europe. I'll try to explain.
Historic property market itself is one of the most ancient markets in the Old World. People have started constructing, selling, buying and pledging fortresses and castles since ХI century. And it had always been a luxury segment where modern utility comfort technologies were tested. And if common people had to do their needs in the street, castle owners had lavatories at their disposal. As well as elevators, however, with manual traction. Heating systems existed even in the Middle Ages — using fireplaces and stoves, but the heat reached the rooms through special pipes.
So, the castle business as, for example, banking business is one of the major European commerces.
But after 1945 the countries of the so-called socialist bloc faced mass castle and mansion confiscation. If the new authorities had put this property on sale ASAP, the market would have continued functioning.
Unfortunately, communists had different ideology. They badly needed to erase memories about noblemen and prosperous manufacturers. That's why, where necessary, elimination of aristocracy symbols took place — castles were turned to military barracks, warehouses, dumps and collective-farm yards. Sometimes mansions became hospitals, pioneer houses or clubs. Wall paintings were washed away, tapestry was torn off, and parquet burn down. Mostly, castles were forgotten and abandoned. And locals slowly started their dissembling. Some needed doors, others took tiling or windows.
In the 90-s restitution happened and looted castles were returned to former owners. Note, there was no loss compensation. The majority of owners realized that they wouldn't be able to pay renovation and decided to put their mansions on the market.
The market slowly started to recover. But the post-Soviet reality gave it a slap. Imagine those unlucky heirs who decided they wouldn't be able to support the castle but they could possibly afford an apartment in Prague. So the ruins are decided to be sold at least for €800 000. And here comes the shock. Because it is the actual price for a nice French chateau with an orchard.
The situation when the owner decides to start renovation is even worse. Finally they come to expenses of €5 million and try to sell the castle for €8 million. It's an incredible price for the Czech Republic.
The market will heat up under the following conditions: 100% subsidies for emergency work and remained elements restoration; crediting of business projects in castles; tax exemption for first 10 years of operation; castle selling for symbolic money, and for this owners should see their compensation for losses from communists.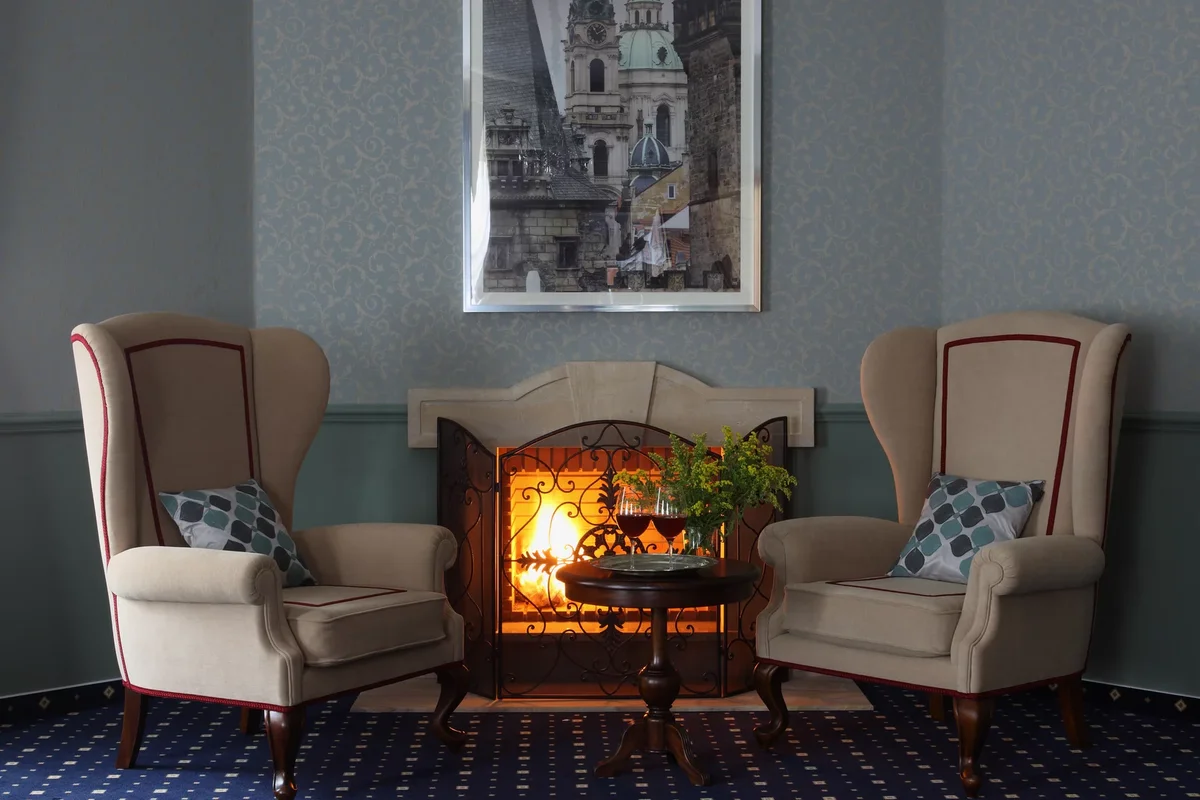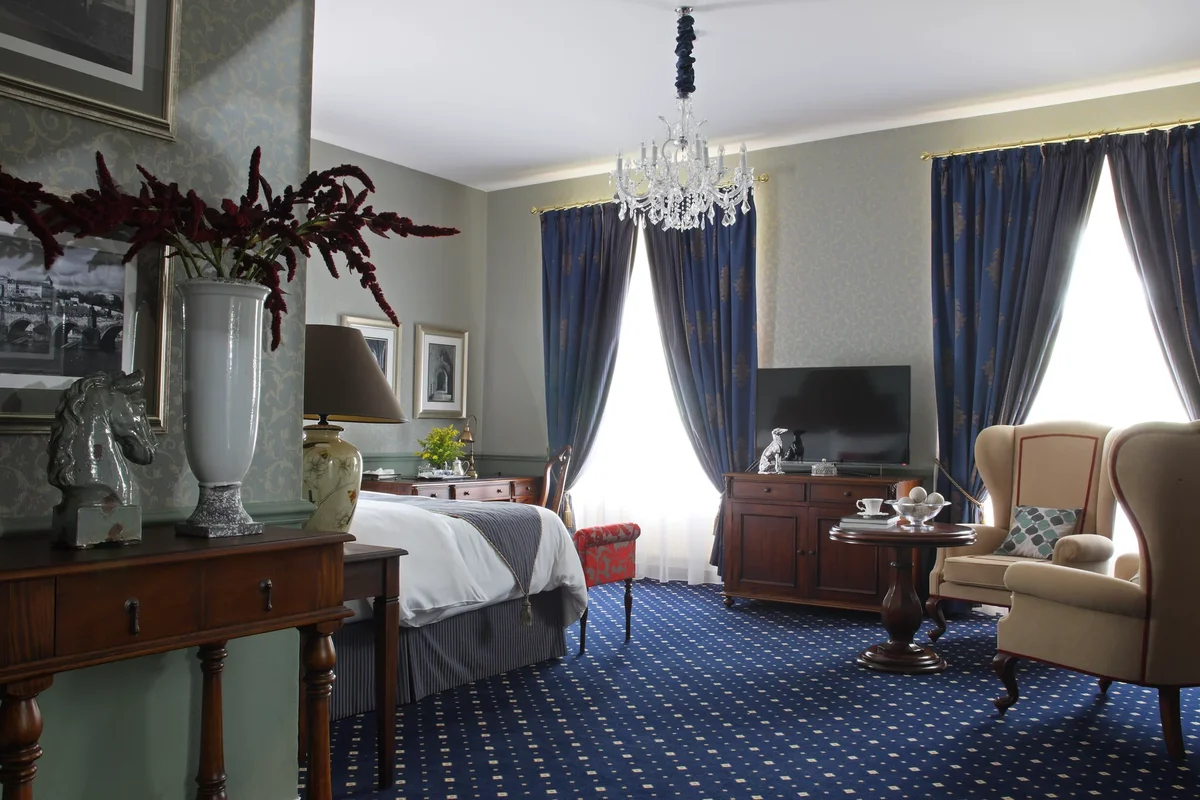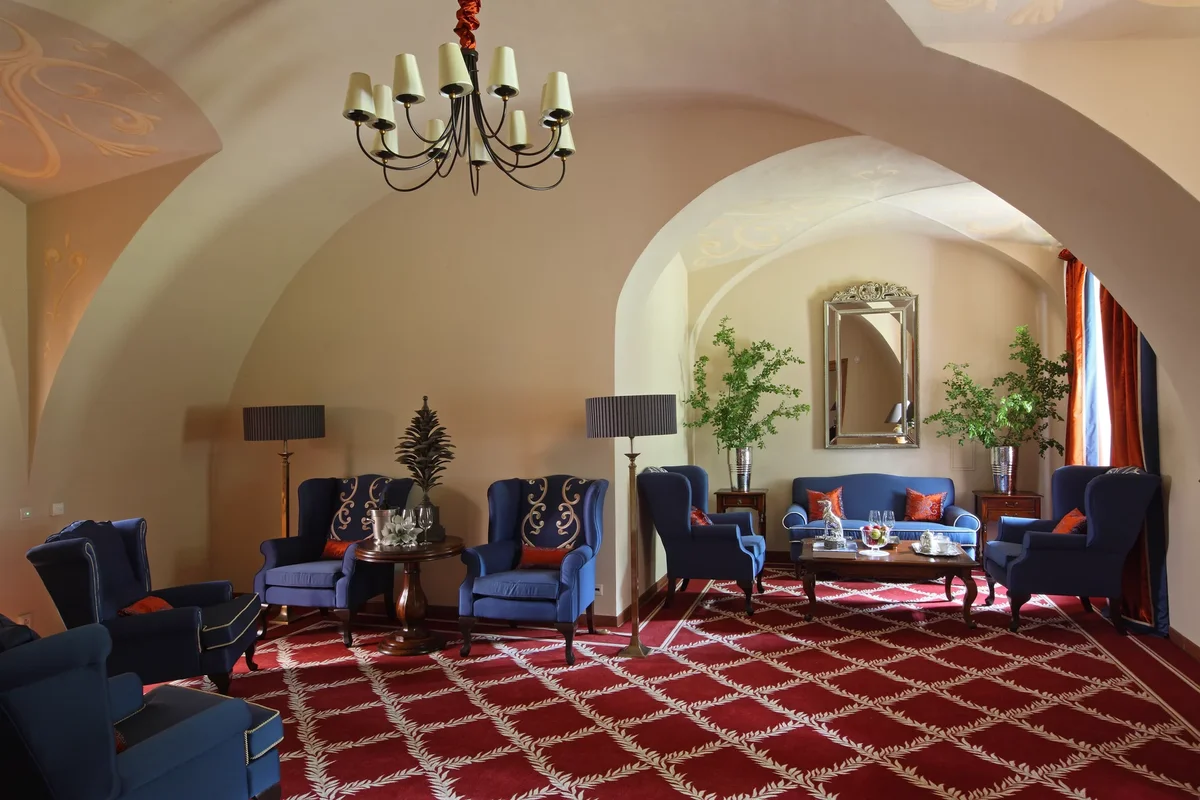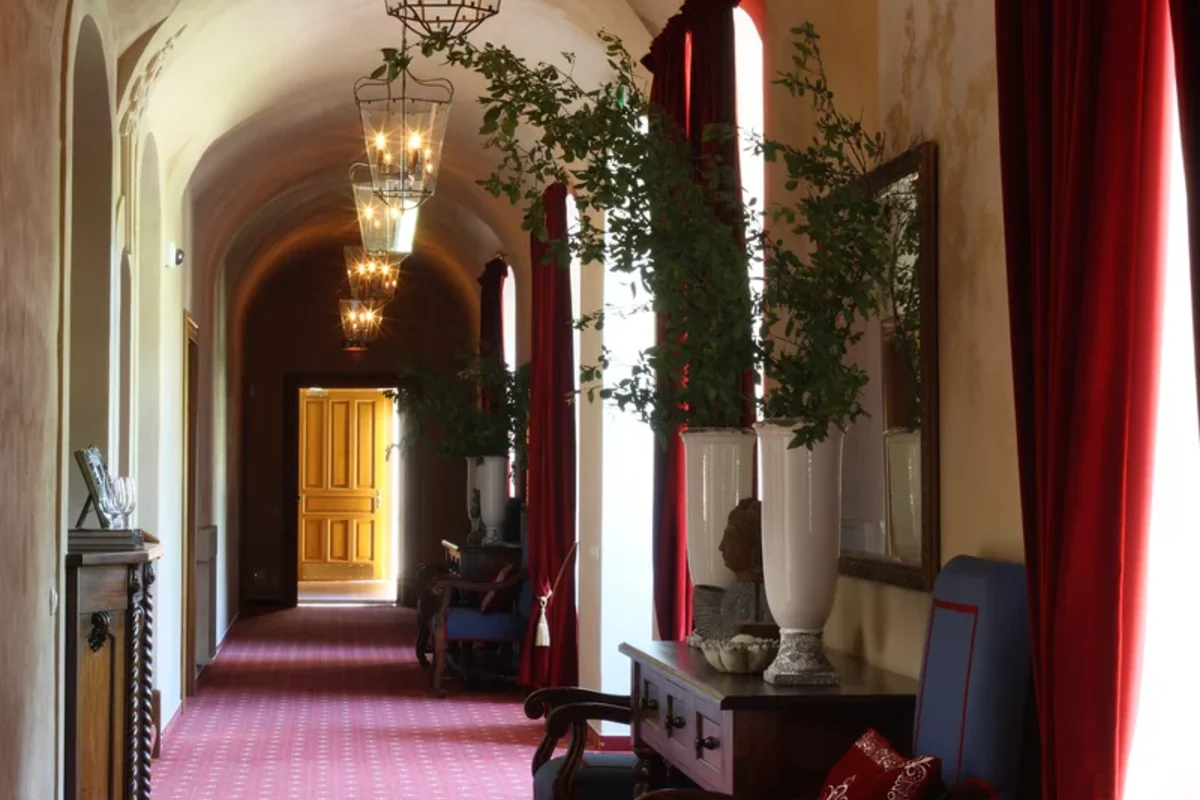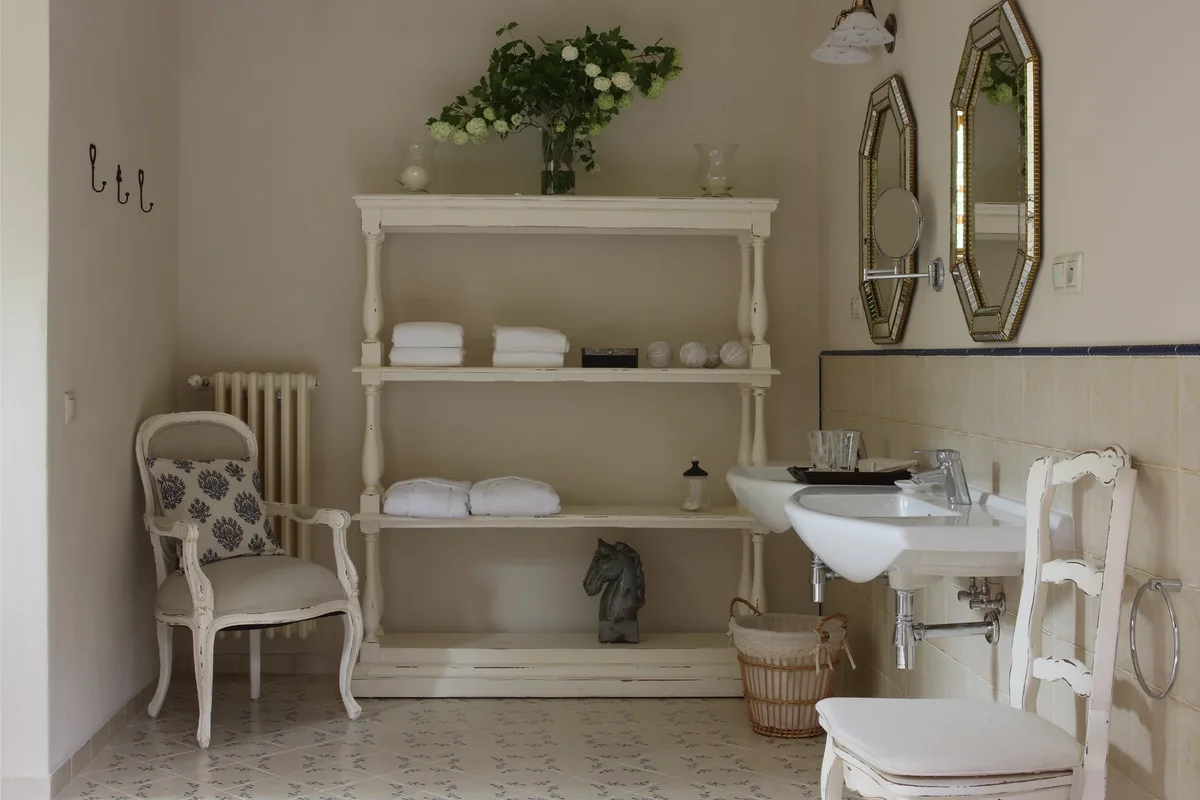 • In what countries investment in historic property is now the most profitable? Why?
If you have financing and you are ready for a "fine" business, you are able to "play" with history, art and architecture, you will find success everywhere. Czech castles are very cheap — the country itself has low budget. Castles in Britain are very expensive, and hotel rooms there cost a fortune. Alexander Lebedev, for example, wasn't afraid to start a business art project in a Luzern castle. And only Lichtenstein (where I live now) is more expensive than Switzerland. He had to invest big there but I don't doubt his success. It all came together for Alexander.
• How many castles did you sell during your career?
34
• We know you haven't focused only on castles and have gone farther. Now you open other historic buildings to the world. Tell about them.
Any ancient building is like a memorial to hard work, self-belief and intention to make life better. As well as memorial to responsibility towards people. Because the exterior of your castle or manufacture is constantly viewed by your neighbors. And investing in the exterior is not only about esthetics, it's also about respect to the society.
Taking this into account I formed my portfolio. If I saw an impressing XIX century sugar factory where lump sugar was fist manufactured, I couldn't resist. Or it could be an abandoned Baroque brewery where alchemists researched the recipe of the Philosopher's stone for their boss, an Austrian magnate.
I am keen on temples without parishes. I eagerly study the cases of turning churches into creative business projects.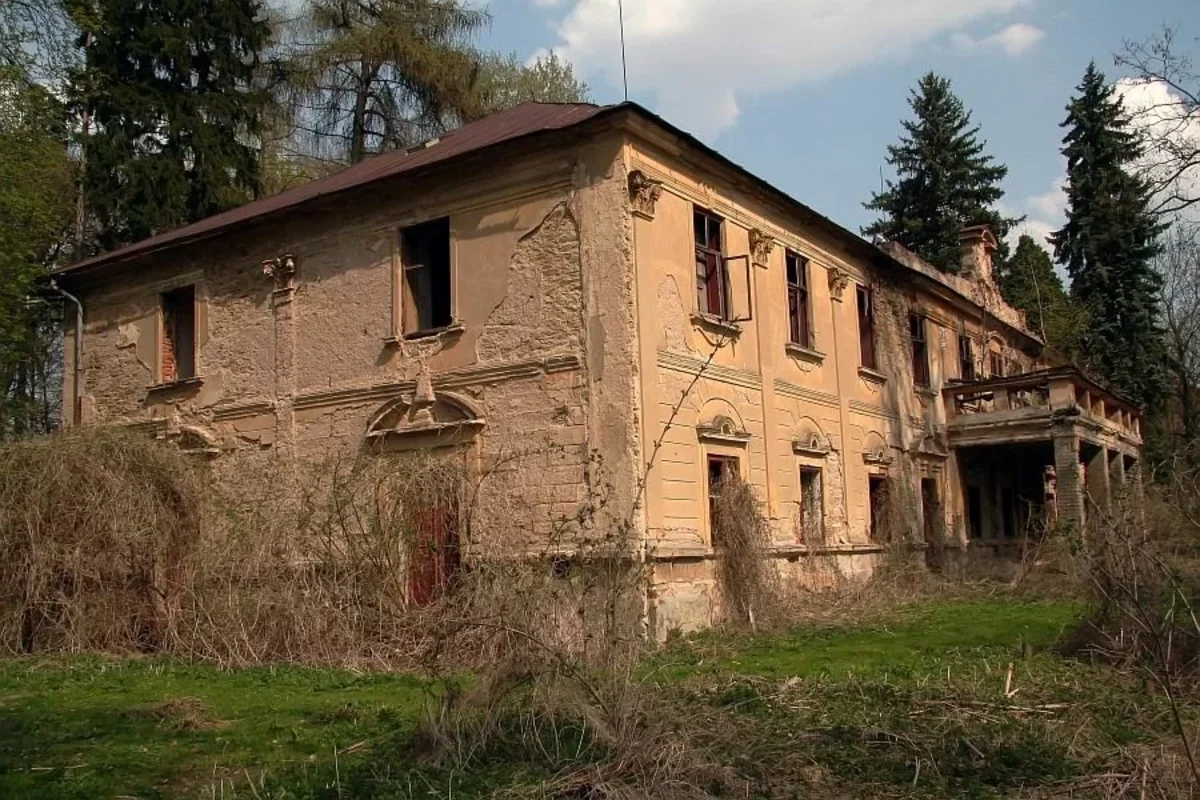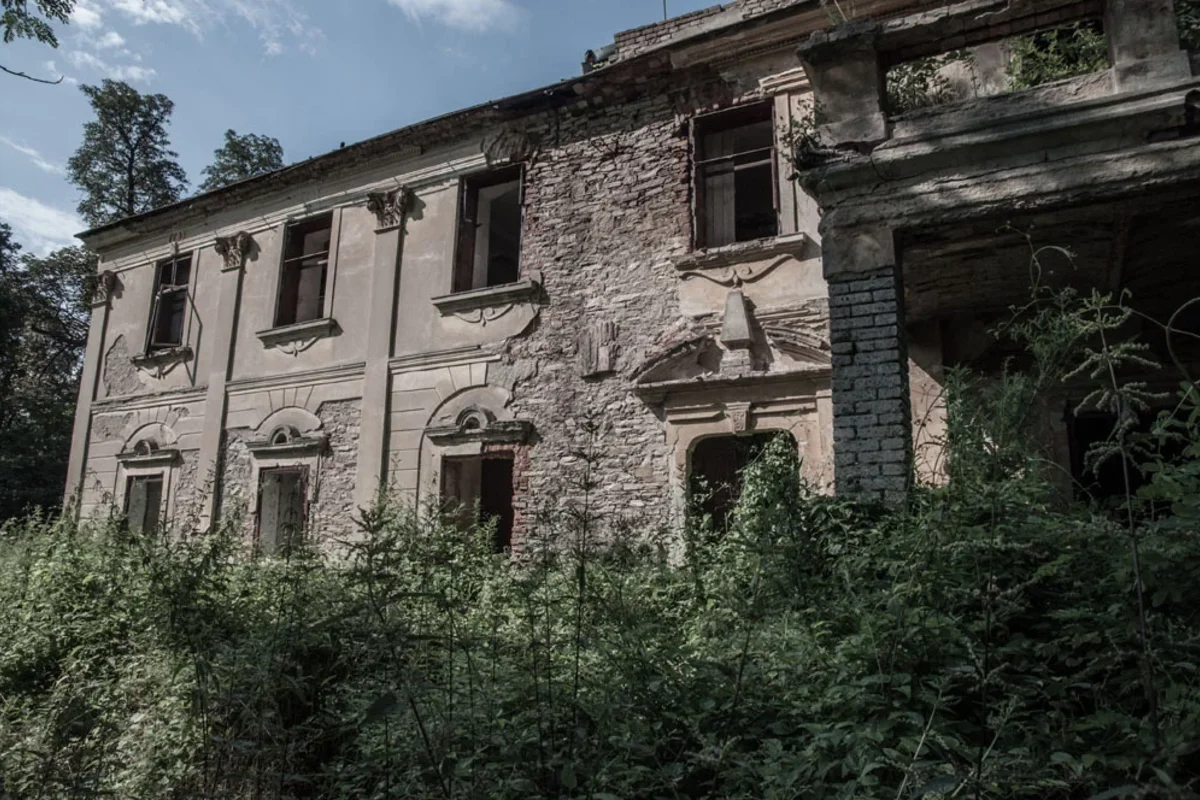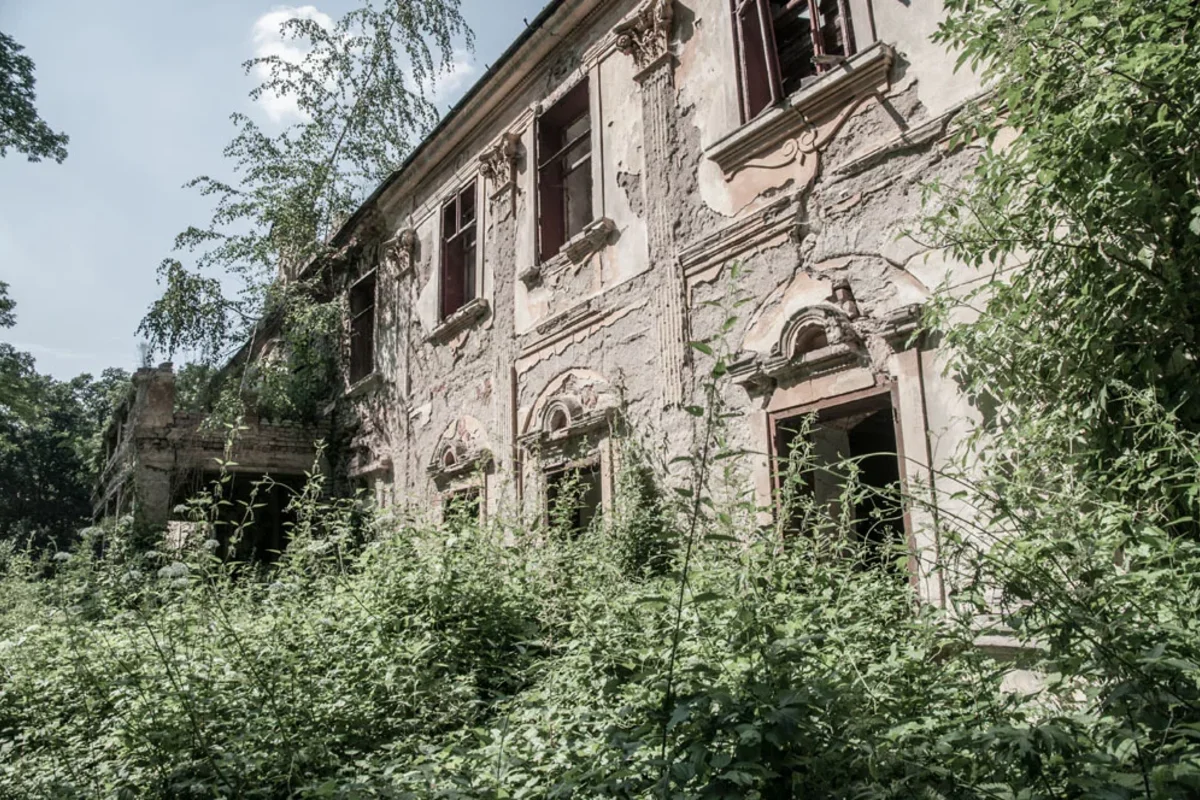 *before reconstruction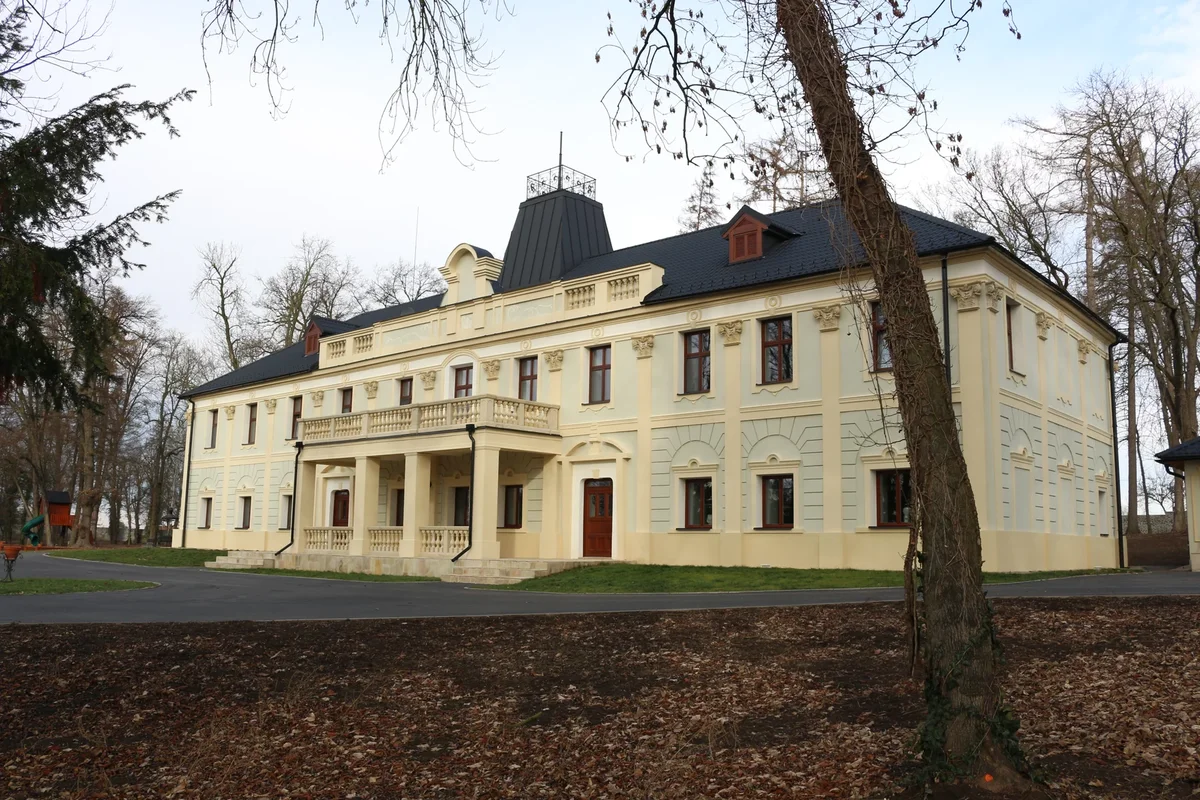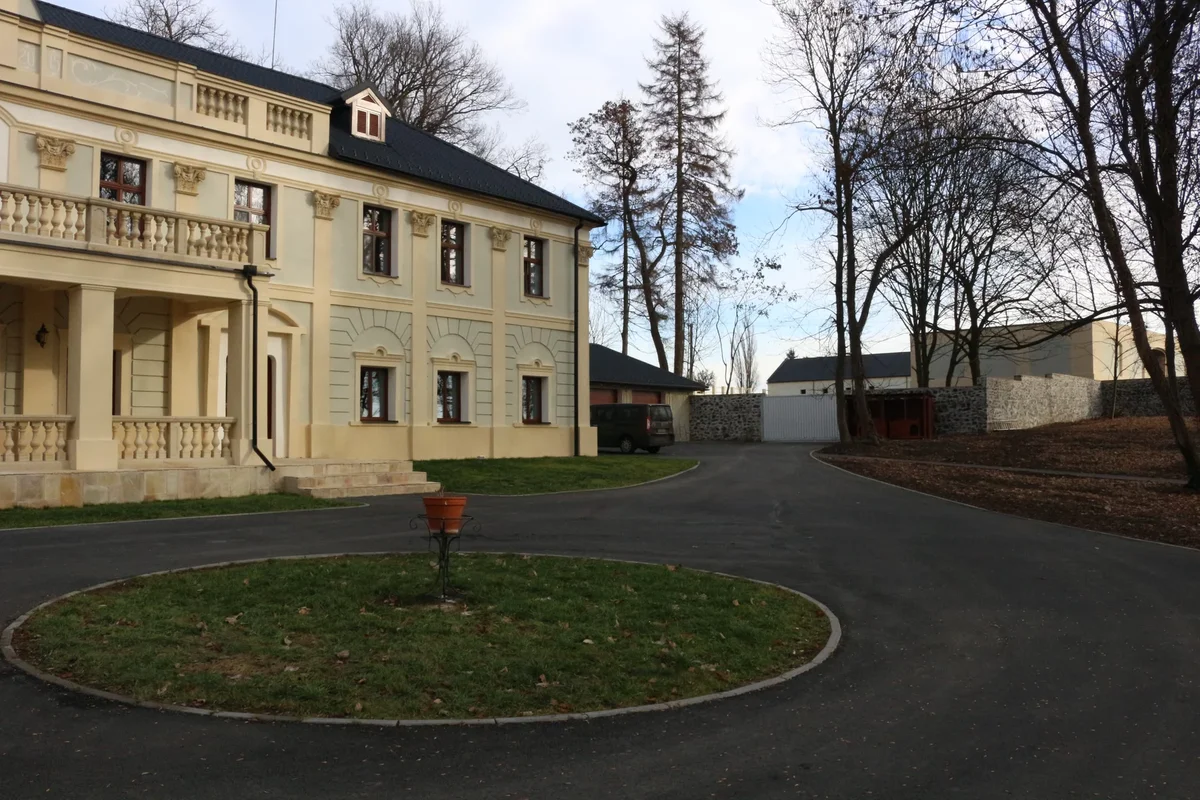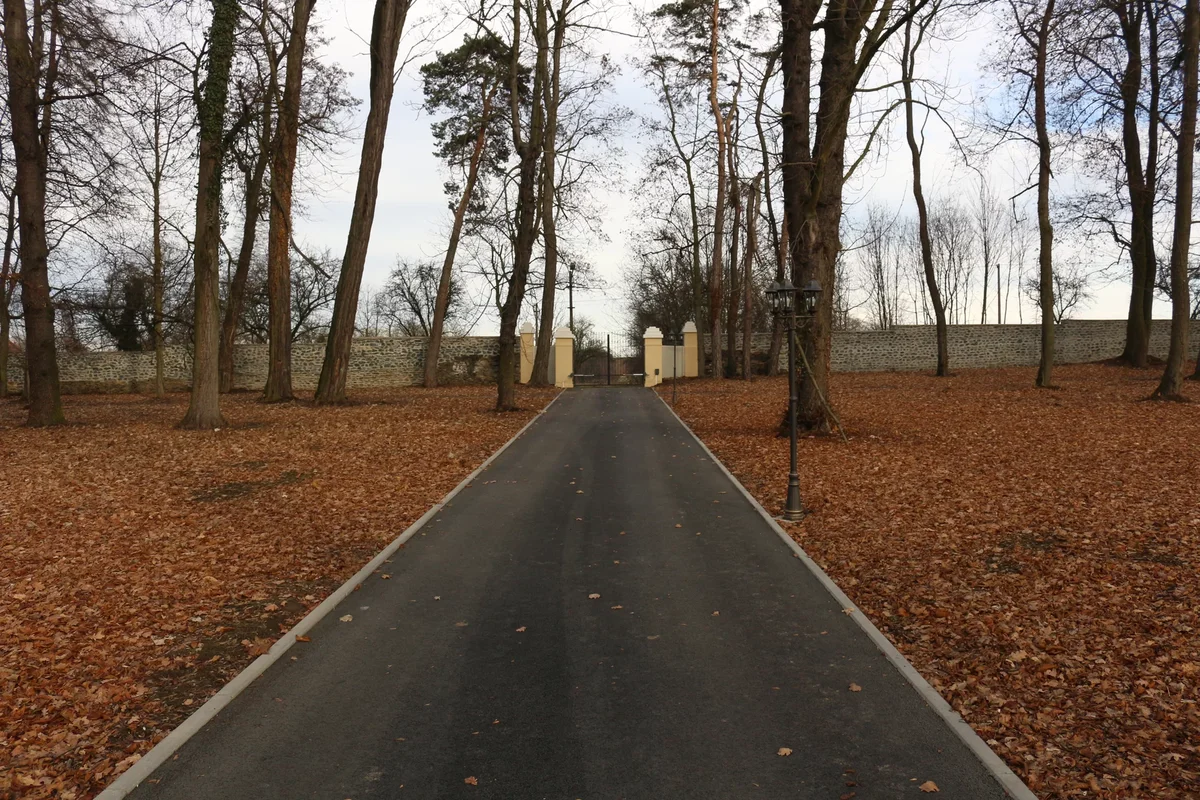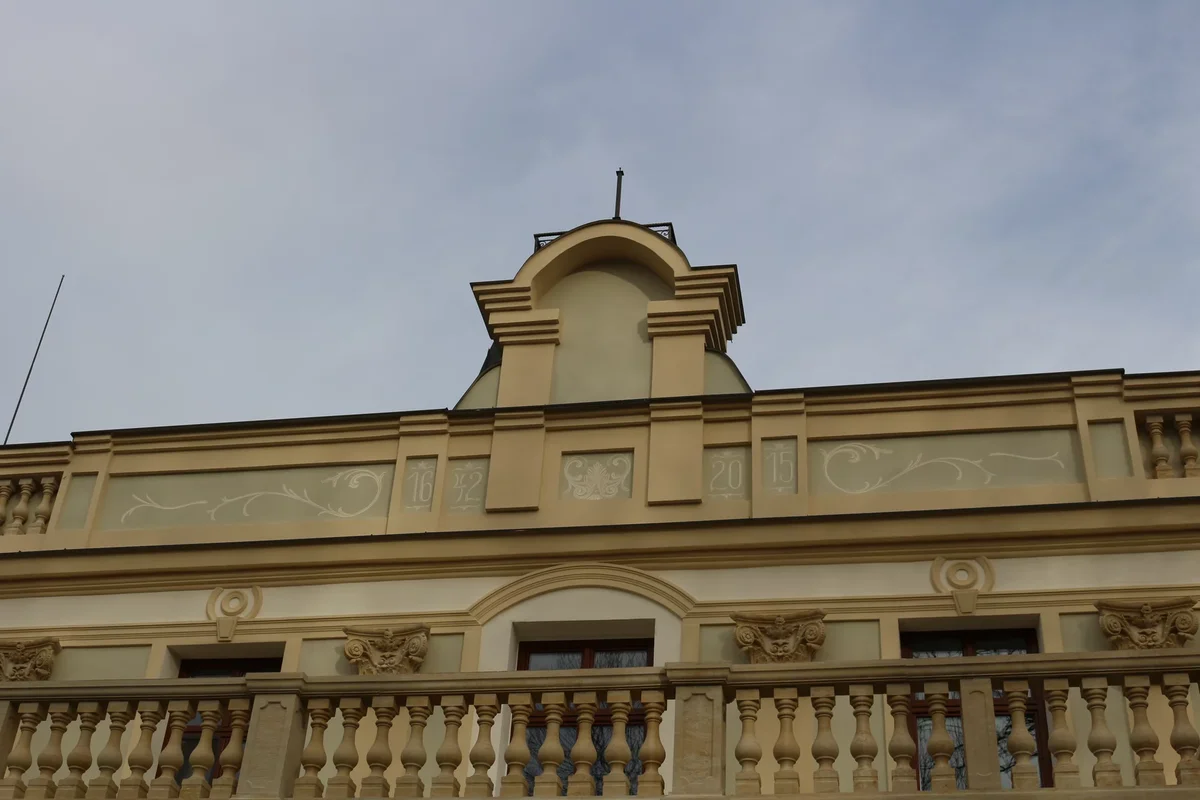 *after reconstruction
• Is it possible to invest in buying a castle for future accommodation? Did you see positive examples you could tell about?
A patrimonial jack in the castle is an ideal thing. I admire people who spend money on turning their family into heirs of great European culture. Finally, only this could make you immortal — the Philosopher's stone doesn't exist.
I can't name my clients who transferred their families into renovated castles, for understandable reasons. We should respect privacy anyway.
• Could you recall examples of the most successful investments into historic property?
In the Czech Republic it will definitely be the Herálec 5-star chateau-hotel. Business skills, 100-percent involvement in the game, ability to work with historic objects, proper financing schedule using subsidies, ability to negotiate with authorities, focus on VIP-segment and uncompromising price policy. Nothing but the best and at highest prices only.
Today a room there costs from 1000 euro per night, at high season and on holidays the hotel is always sold out.
• Which transactions from your experience would you call the most interesting?
They all are my pearls, but I can't open up about each of them. The Hrancovicy castle has become the first in the world to be sold via Facebook and without preview.
The Rabstein monastery stuck with me because of unusual sale speed. It failed to be sold during some years because of an adjacent functioning church. And I got a client (from Russian Germans) who wished to start every morning with a prayer. And he needed this church a lot. So, it took just three days to sell it.
The Belograd castle was sold to the magnate who named it after Saint Elisabeth. And my daughter's name is Liza.
• Name the most unexpected buyers' wishes.
The most awkward question sounded like: "How much is Karlstein?" It is the most famous castle in the Czech Republic belonging to the government.
I had a client, a London IT investor, who had one request: no bloody stories and ghosts. It was a challenge as the humanity age has begun just a short time ago. And what concerns the certificate on absence of ghosts…here I even had no idea where to apply.
There was a request about any castle belonging to the Habsburgs, Austro-Hungarian emperors. I had to travel to Vienne and make archive certificates from the property register.
• Could you share your experience giving real examples: what difficulties do overseas property buyers face?
In Europe the process is transparent, one can get any data via Internet: from the number of owners to restrictions, from possible bankruptcy to electricity network plan in the settlement. That's why I don't see any obstacles here.
Problems can appear when a buyer is going to bargain. In case there are several owners, one of them could turn as stubborn as a badger. We had right this with the Hluboš castle when the 7th co-owner declared he wanted more money at the last moment.
If you are going to buy property from municipal authorities, be ready for long negotiations as the transaction will be discussed at meetings and it will be approved by deputies and the city hall.
If you plan to attend the confiscated castle auctions (held by courts) to save money, be ready: even if you win the auction, you won't always be liable to buy your lot. The court of appeal may interfere and the results may be cancelled. You'll get your money back, but the transaction will fail. The same was with the Bezno castle. Our clients were drawing their attention to the object from time to time, were bailing out, making bids but failed to turn owners. From the other side, they were informed about possible obstacles.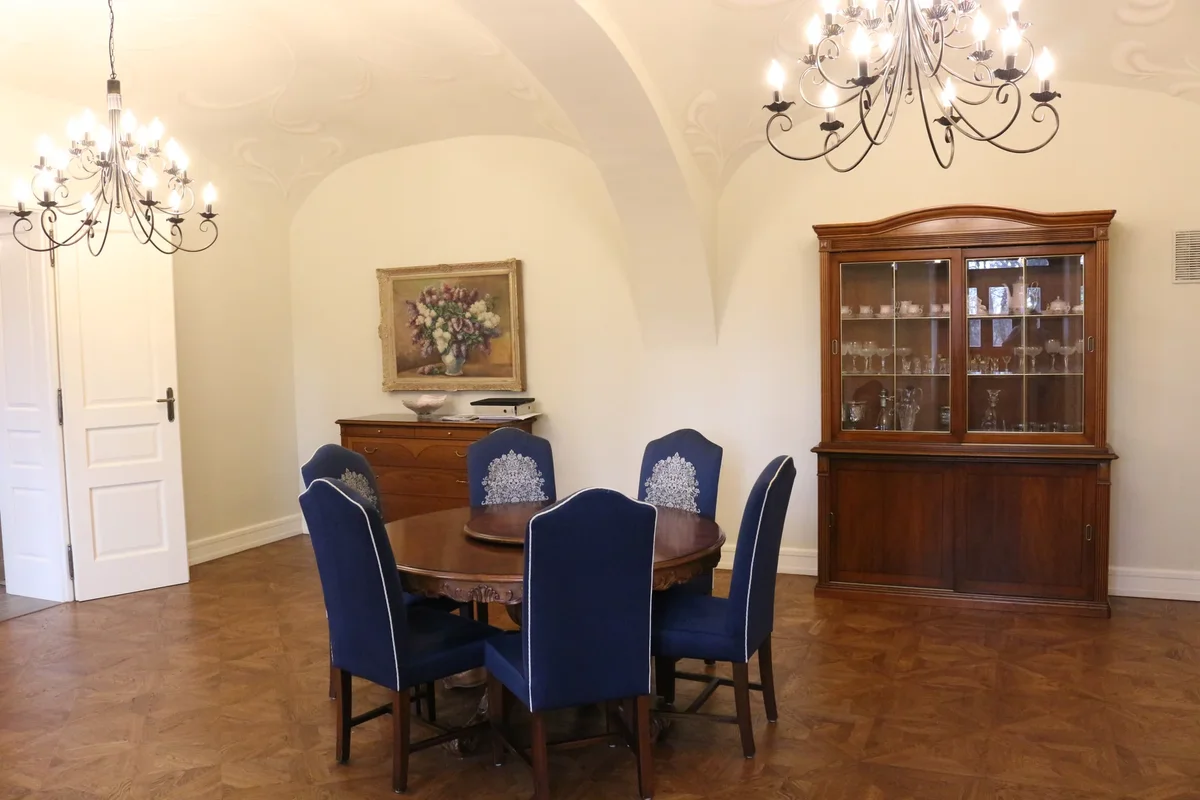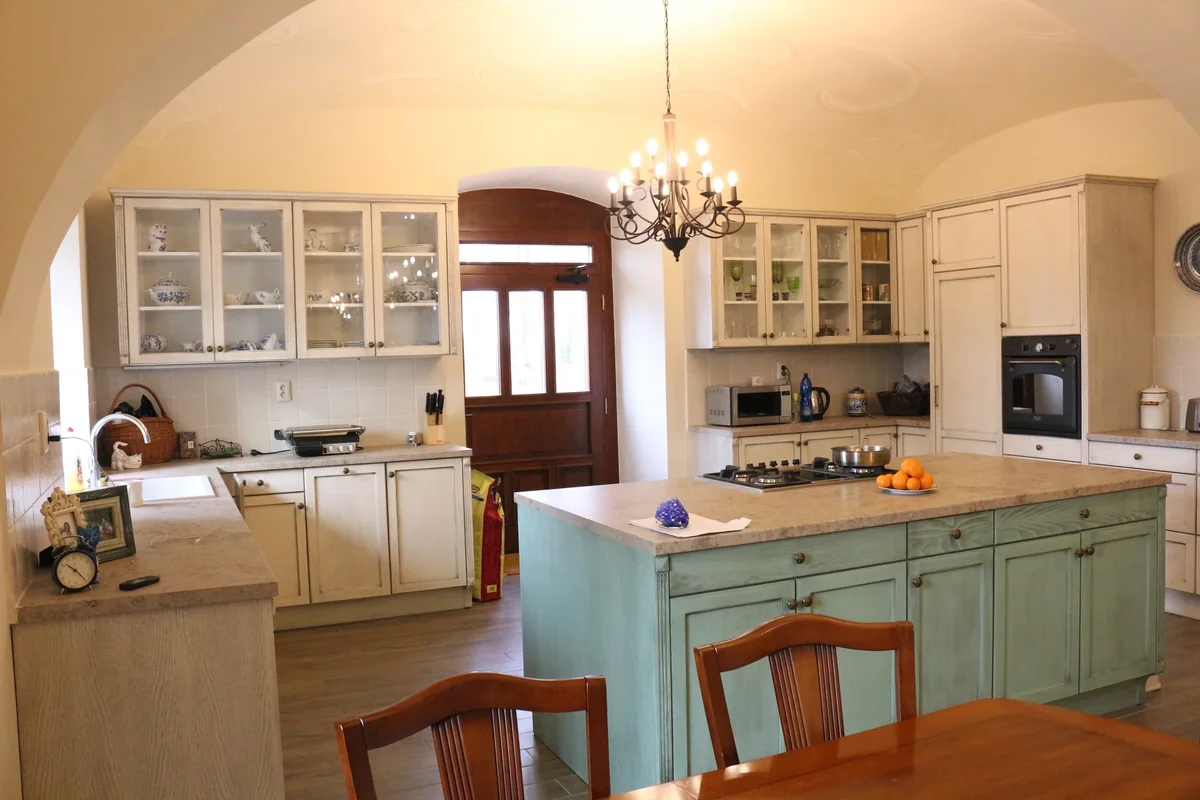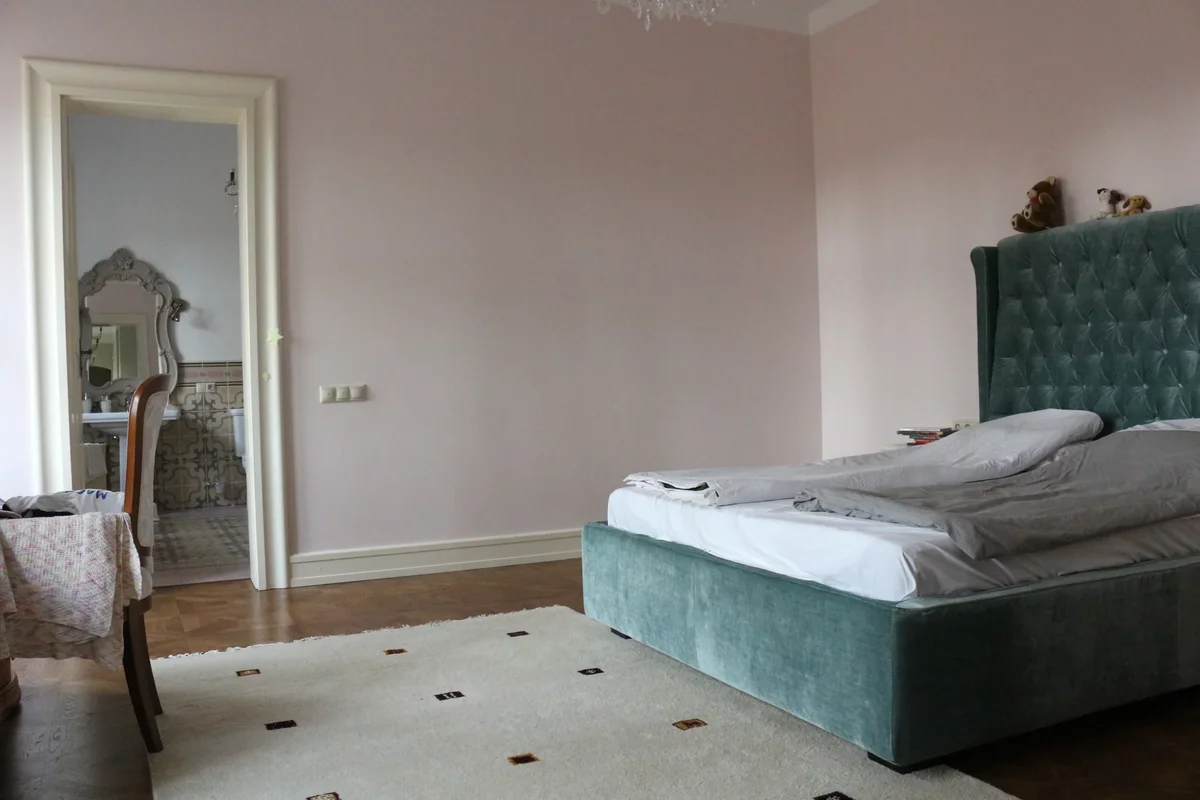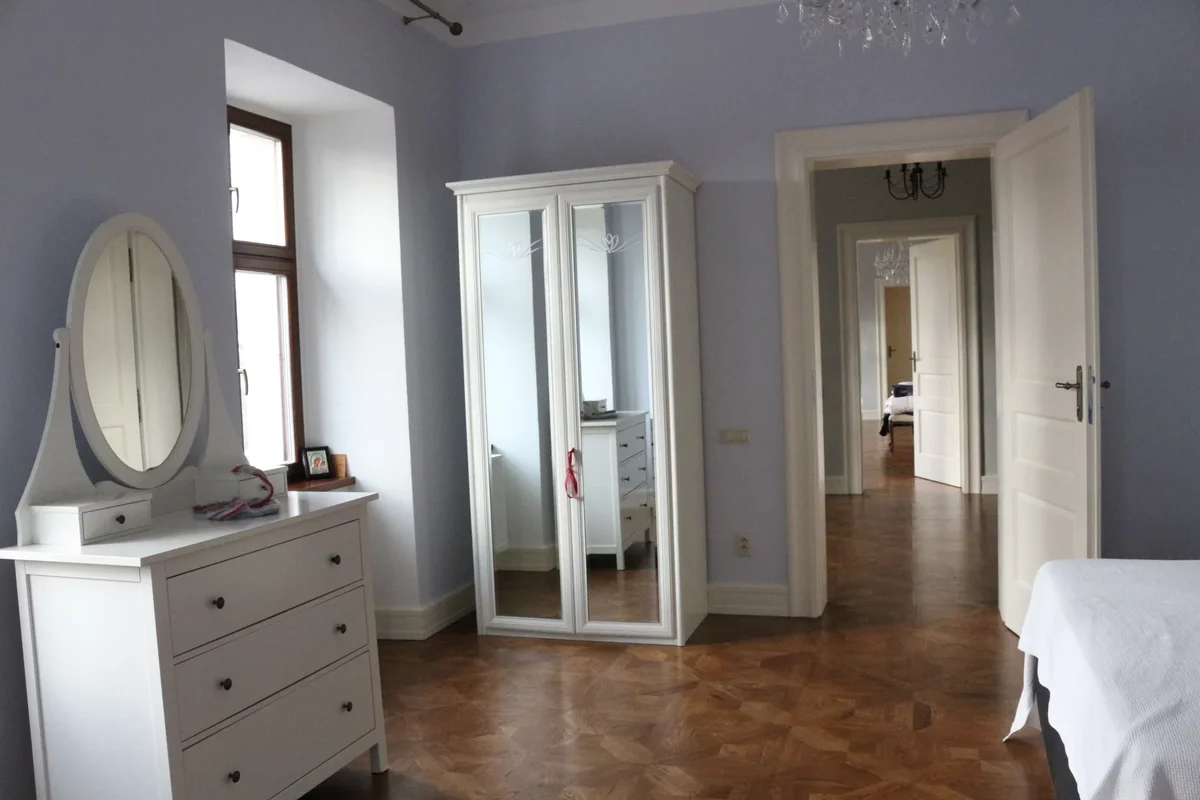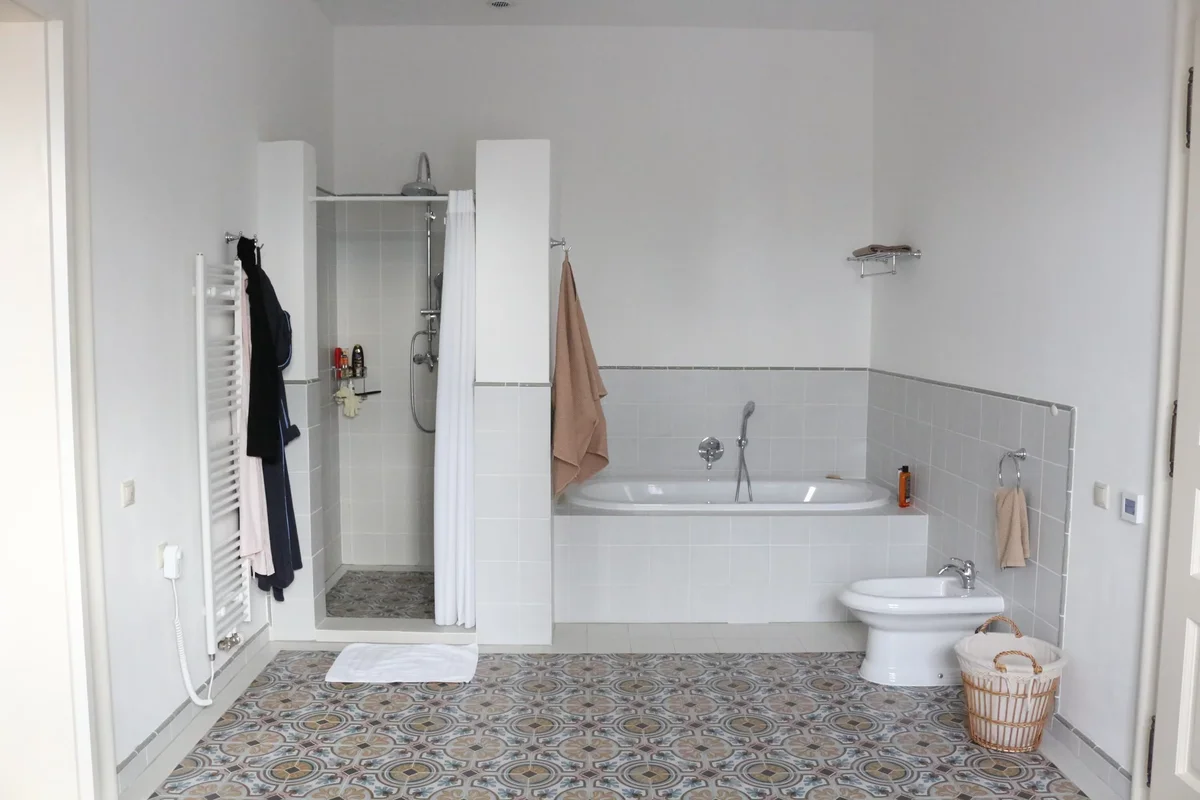 • Buying property abroad is becoming more popular at present. At the same time, in some countries the process of development of special tools for "intermediary-free" property trade is still in progress. From one side, it looks quite logical, but from the other side, both buyers and sellers may take unreasonable risks and get into unpleasant situations when buying property without experts. What's your opinion on such trends, and do you know vivid examples of transaction "failures" where buyers and sellers acted on their own?
Yes, this sometimes happens. One of my clients, like a cat, once in two years comes back and laments about having been deceived. For example, once he decided first to rent a castle, started its renovation in order to buy it in future. The price was negotiated beforehand, some agreement was signed. And then the owner simply changed his mind and doubled the cost. The owner thought my client would go for it after having spent a tidy sum.
Next time my client signed the reservation agreement for a too short reservation term. He got troubles with money transfer into a Czech account, didn't comply with the term and lost his reservation money. But if he had applied to experts upholding the client's rights, he would not lose so much money and would have already become the owner of an ancient manor.
• Why do you think it's crucial to apply to property experts in case of overseas property trade?
Expert are aware of laws, have negotiation base for all cases, cooperate with reliable lawyers, banks and notaries for years. They know a local language and understand traditions. Experience helps them foresee problems. We, experts, have strong intuition. I, for instance, can sense dirty tricks with my nape and where my client should better play safe.
Professionals are not blinded with euphoria. They know they are to give maximum protection to the client. For if the transaction fails but the client gets money compensation or a better alternative, the company reputation will only win.
• Did it happen that the foreign client came to you from an overseas realtor? Were such transactions accompanied by any difficulties?
Sure. It is a usual thing. We sign an agreement, and the fee is divided after the transaction is closed.
• Do you plan to work with historic property in other countries? In which ones?
Yes, I do. But a bit in a different way. I prepare a developer project in castles.
• Could you give the rating of buyers interested in overseas property according to the country of origin?
The French are the most active. But they prefer local chateaus. Italians, Germans, Austrians and the Dutch are also active buyers. I see huge interest from China and Latin America. But here the visa issue is complicated to solve as people not only want to buy a castle but to acquire permanent residence.
"Our" guys also like castles, but now it's not the right time for luxury. Usually my compatriots now invest in property that immediately earns them money. I talk about apartments, business premises and hotels.
• Your personal list of recommendations and warnings to those who want to buy property abroad.
If you set off on this adventure for the first time and you plan to buy usual property, you'd better apply to major network agencies. Don't react to bright promises of super-profit. They lie, and you are unlikely to find over 5% p.a. in Europe. One can earn more only from private developer projects.
Look for a broker you know well, who is written about, whom you personally like. Who knows exact answers to basic questions on transactions. Alert when everything seems too rosy. As a rule, it's better to buy in crisis for the country of property origin. It's better to sell on a high market. Always ask about additional expenses: notary, notary deposit, lawyer, translation into Russian, property tax, realtor remuneration, property maintenance tax. You will possibly decide to register a firm in the property — it also costs money.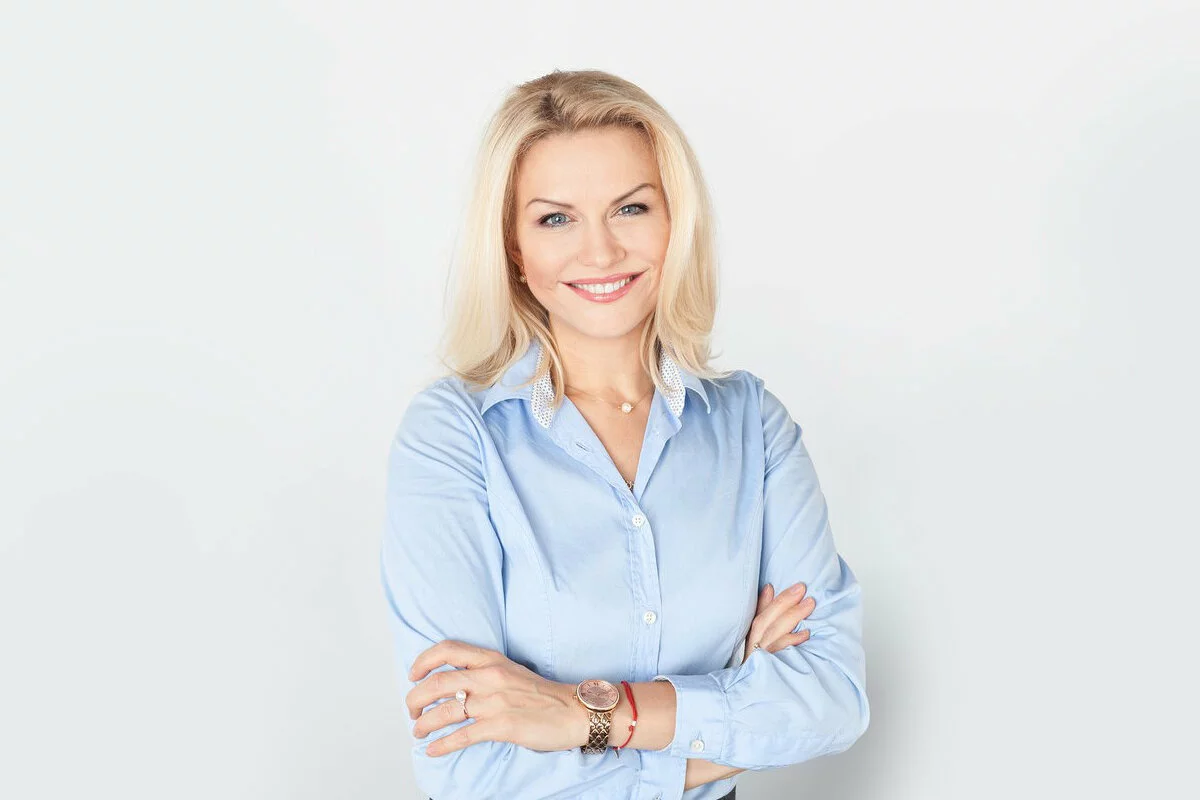 Alena Martynenko