«I am inspired by the Istanbul architecture». An interview with a Cypriot developer who designs all his houses himself
On the 25th on January, a «Northern Cyprus Real Estate» seminar was held in Minsk. One of the developers of the sunny region, the owner of the «Atoll Development» construction firm Ilker Kazym Metin, flew to Belarus to tell more about their projects. International real estate platform REALTING interviewed the talented architect about interesting houses in Cyprus, development of Minsk and the most favourite city that inspires him to create the most interesting projects.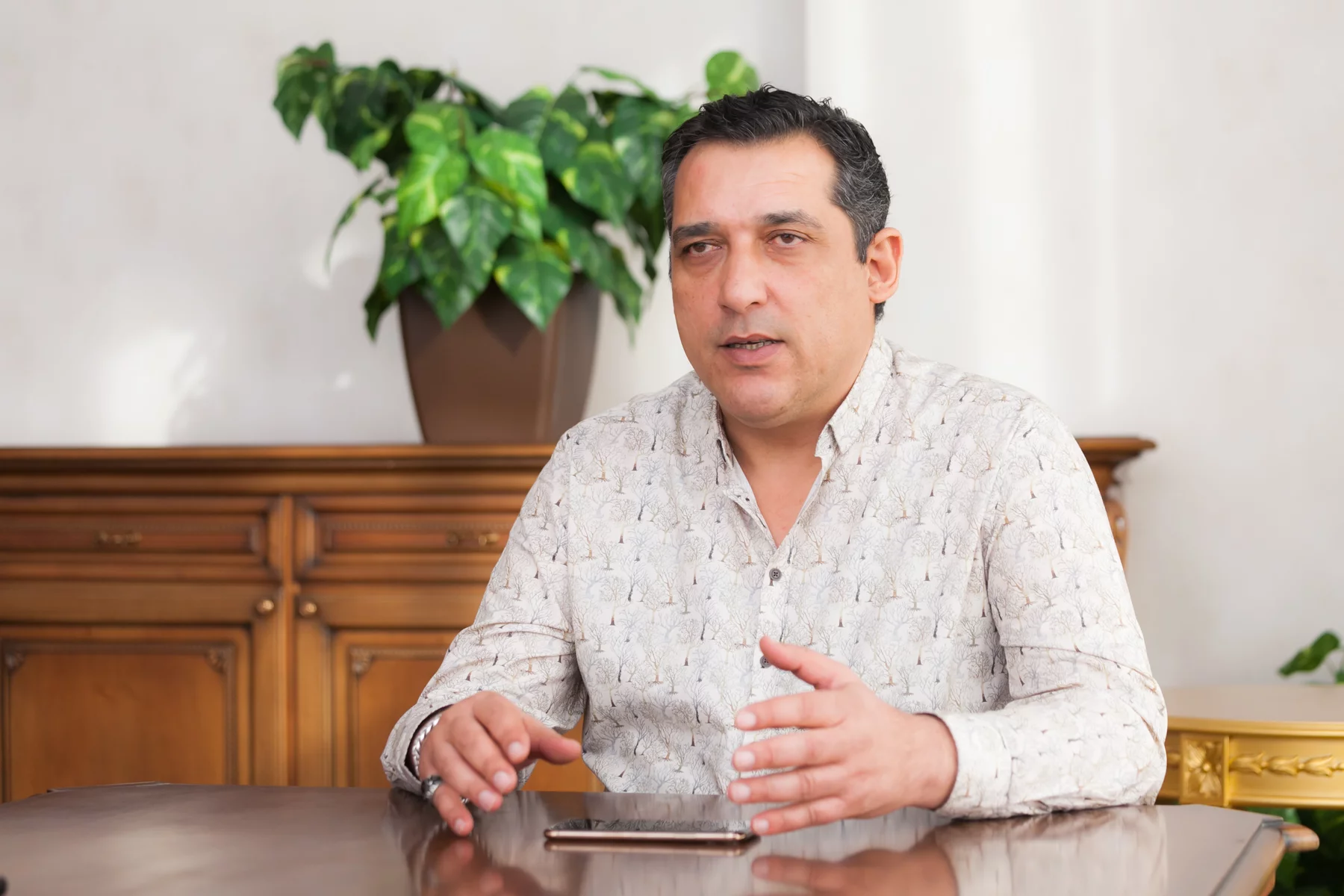 Ilker Kazym Metin is an architect and developer of Northern Cyprus. For many years he was the head of the Cypriot branch of a large Turkish construction holding «Kavanlar», and then founded his own firm «Atoll Development. In Northern Cyprus, Ilker is engaged in the construction of permanent residence complexes, resorts and apartment complexes for rent, townhouses and individual villas in various areas of Kyrenia.
«I spent all my time on construction sites and really enjoyed it»
— Why did you become an architect?
— Since the very childhood, I was dreaming of becoming an architect. My father was a constructor, and I often visited the sites with him. There, he taught me how to work, showed internal processes of each step of constructing a building. I spent all my time on construction sites and really enjoyed it. Even the food that we prepared with dad for lunch was the most delicious in the world. I believe, I have eaten nothing better yet, — smiled Ilker. — On the construction site, I got my first job as a labourer. Here I have also learnt all the details of the construction process. When my elder sister became an architect, I became her apprentice. Thus, I had no hesitations about my future career — only an architect.
— How was your first project? Are you still proud of it?
— I created my first project at university but as a part of a group project. By the way, this project was constructed later. Looking back, I would have changed a lot in that project, but speaking in general, I can say that it turned out quite interesting and unusual. All in all, it was much easier for me to study at university than for other students. Have learnt from my dad and sister, I had an idea of all the internal processes, that helped me understand everything my professors told us quickly and easily. It was really important to me that I truly loved studying.
Since that time, I've completed a lot of projects, I can't even say a specific number of them. But the one I'm proud of the most is «My Tower». It's pretty special for me because, firstly, because it's my first personal high-rise building project, secondly, because the work upon it was rather hard and long. It took a lot of effort to find ways to realize all the ideas that were drawn on paper. The form of the building required a particular foundation and a specially designed framing. The whole professional team was developing technical shades. Sometimes I asked myself why I created this building? Why didn't I choose an easier way and just draw a usual box? But afterwards, when the construction finished, all the questions faded away. I'm really proud of this project now.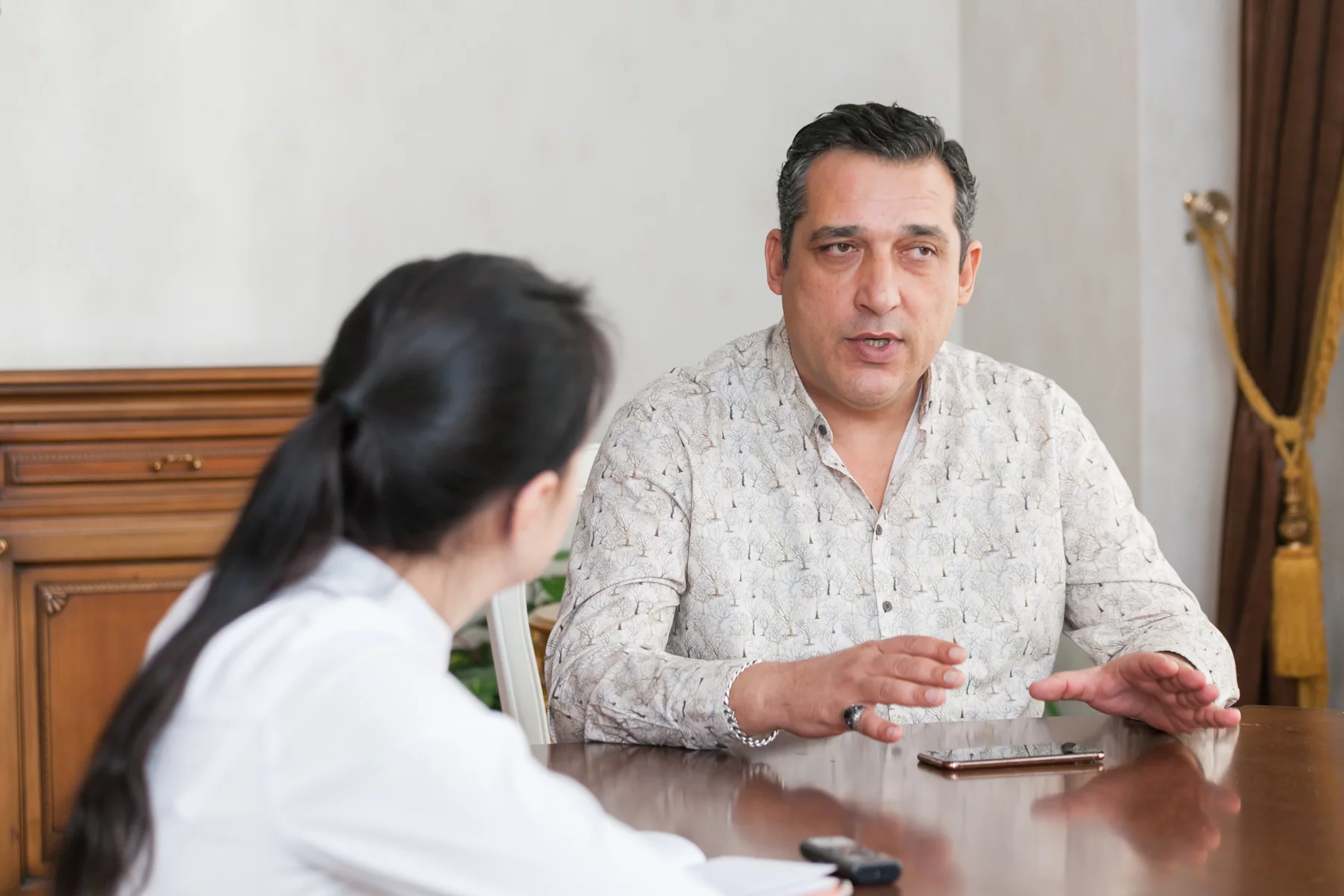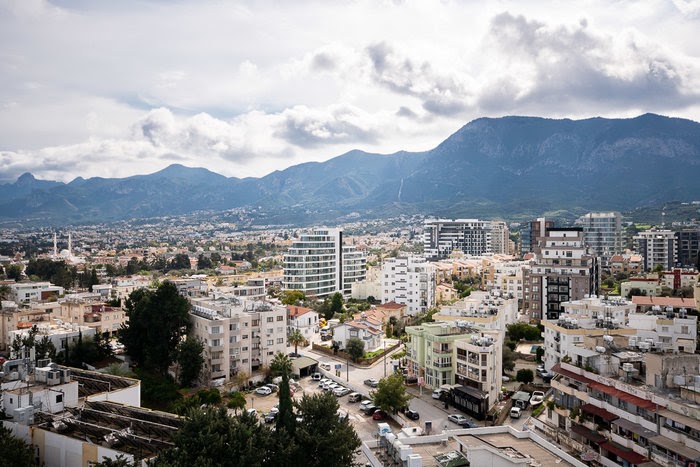 — Do you have to search for inspiration and where do you find it?
— It's difficult to explain how I get different ideas for developing future buildings. Sometimes, it's a symbiosis of my previous experience and already existing projects. Also, it's work from scratch. We work really hard and it's a continuous search for best form and functionality solutions. For example, before making a final decision about the «My Tower» appearance, we had more than a hundred variants of this building.
By the way, the uniqueness of this building is that it's almost impossible to construct buildings higher than 5 stores in Kyrenia. That's why after «My Tower» we haven't created any other high-rise buildings (9 stores).
if to speak about inspiration, whenever I see a completed project, I find something that could be done better. Every time this striving for excellence helps me to create more interesting and unusual buildings. From my point of view, ever architect has to be a perfectionist.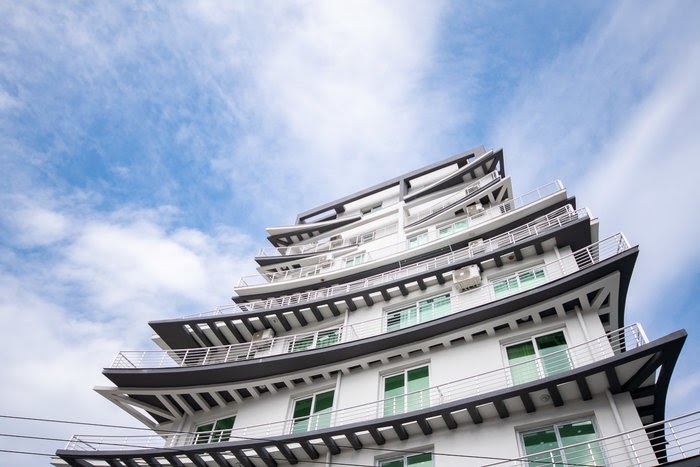 «Sometimes, the land found me»
— I know that you're a developer of all the estate types: from private houses to commercial properties. Do you have any preferences?
— I don't have any favourite projects. I would say, there's another system. When I arrive at the land, I always try to examine the territory, to see it in perspective. Only after this, I understand what kind of building I want to construct here. That's why it's difficult to say what type of buildings I prefer to develop the most.
It's easier to say how I choose land for my projects. It can be a piece of territory close to the sea, in the mountains or a city centre. When I see the land, I understand it's what I'm looking for. And I straight away imagine what could be done here. And by the way, a lot of competitors follow whom I negotiate the land with and try to offer a higher price because they know that my projects always have advantageous locations. But barely anyone succeeds in repurchasing the territory.
Sometimes, the land «finds» my family. Once, we tried to find a location to build our own house. We were looking for it for a long time, considered many options: by the sea, in the mountains, somewhere in between. There were a few good options, but something was still missing.
A year later we found a piece of land at the foothills, came to the site and were entirely fascinated, we didn't want to leave. But we couldn't buy it at that time, that expensive it was. We could buy the whole house in a good location for that price. I let it go and then heard that the land was sold.
A bit later, the owner of the land in front came to my office and brought a territory for construction. At the moment, 9 villas are built and sold there. The most interesting is that after a while, a person who bought that exact piece of land came to our office and gave it to use in return of a constructed house.
Now we are finishing a high-end villa on that piece of land. Its main feature is a 180-degree panoramic view of Northern Cyprus. This villa is for sale because we've already found territory for our own house. The result is quite interesting: we were looking for our land, but constructed the whole villa complex and are finishing the luxury villa, that is a new step in the development of my company.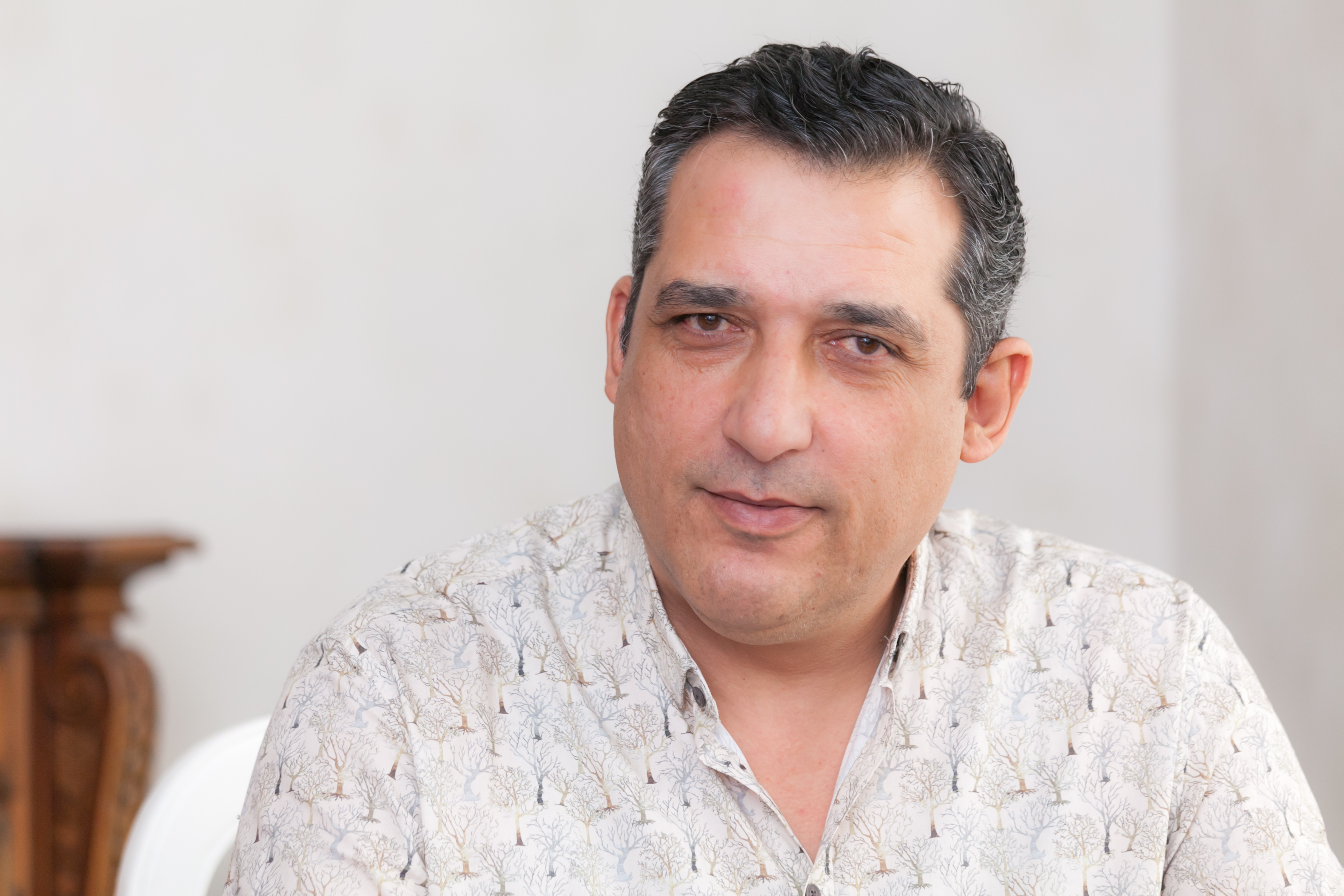 «I'm not waiting for anything unique from the Belarusian capital»
— Did you like the architecture of Minks?
— I still don't have a clear idea of Minsk, because I didn't have time to walk around the city before the seminar, my schedule is pretty tight. But the view from the «President Hotel» is quite good, the Dinamo stadium looks striking with its unusual construction. When entering the city, I had a chance to see a quaint building that looked like a diamond. But it seems to still be in construction.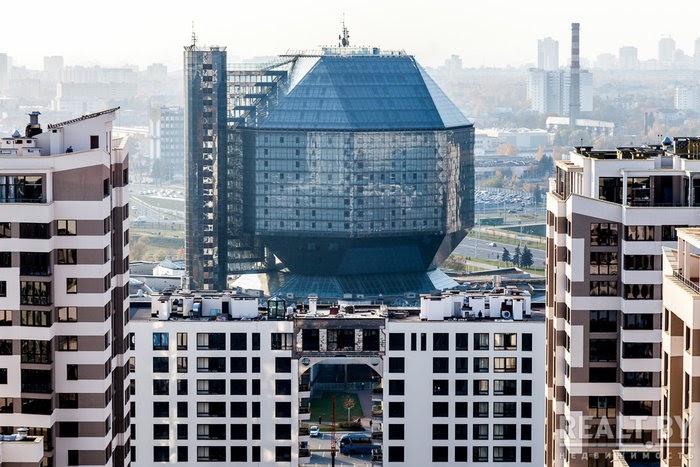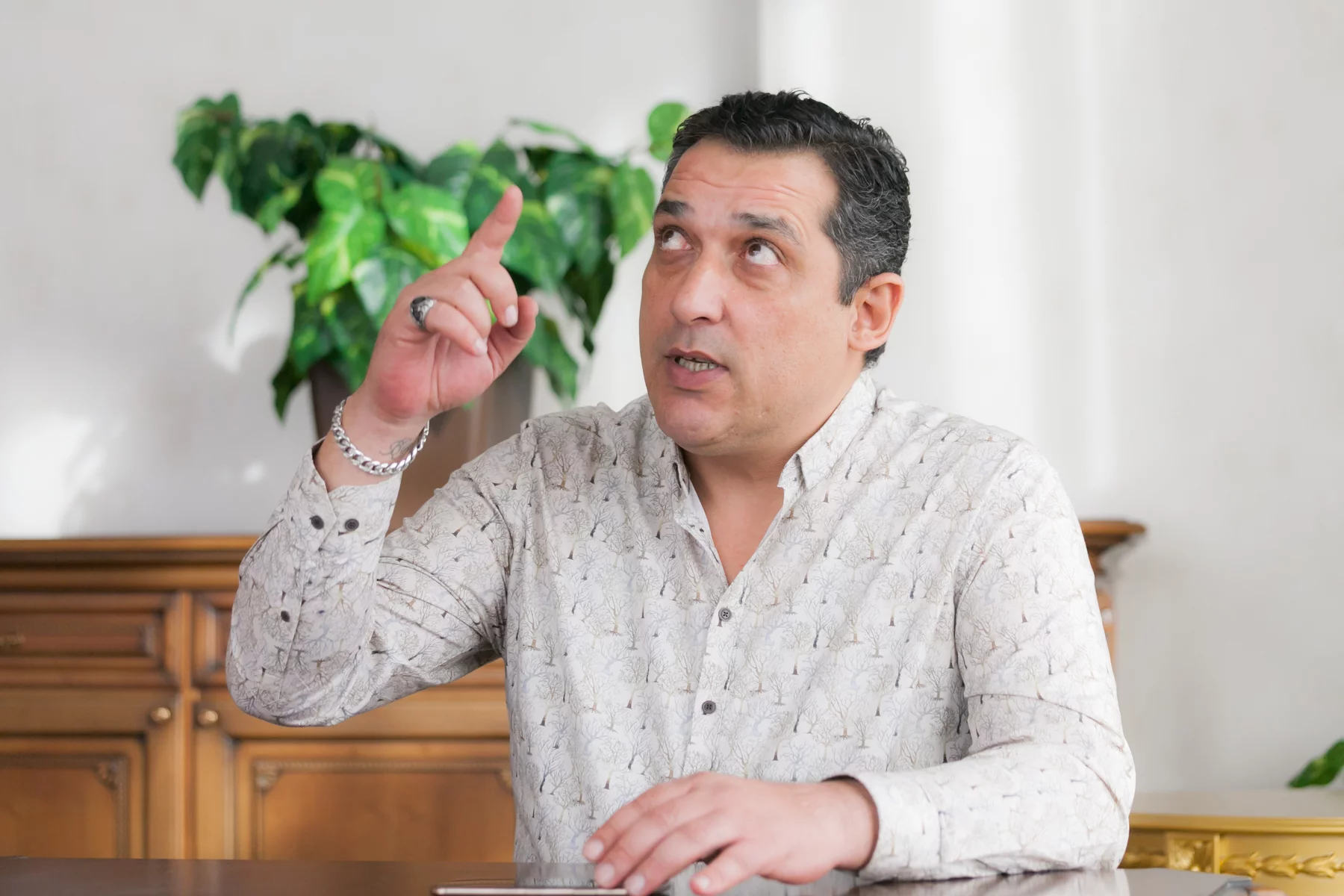 — It's the National Library and its construction has already finished. Why did you think it wasn't finished yet?
— Probably, because of insufficient lighting. But the building itself is very interesting. I always pay attention to different houses and constructions. I guess it's a professional deformation. For instance, when I just landed in Belarus, I noticed an interesting construction of the Minsk airport right from the illuminator.
— And after the seminar, will you have time to walk around Minsk? Where will you go?
— I guess I'll have some time for that. But it general, I don't expect anything special from Belarusian capital. Most of Russian, Belarusian or Ukrainian cities are very similar to each other. Many buildings were developed and built at the USSR times, and it left its mark on how all the post-soviet cities look.
All the buildings designed in those times were meant to show the greatness of the country and at the same time to nail down ordinary people. These buildings expressed the strength and power of the USSR, that's why designers tried to add more massive pillars, pompous mouldings, and other artificial attributes. Back then, it might have seemed beautiful, but it's not really the style I like.
— Then, maybe you have your favourite city in terms of architecture?
— Yes, it's Istanbul. Whenever I arrive there, I recharge with new ideas and energy to create something interesting and unique in my motherland. I've learnt a lot from Istanbul. For example, a lot of new buildings are organically connected with old houses. They are intertwined with each other creating a harmonious picture of the world.
— Would you like your kids to become architects? Will you teach them?
— I think, my son will become an architect. He's still very young to say exactly, but he really enjoys to assemble houses from construction kits, — Ilker smiled. — But if to speak seriously, I appreciate the continuity of generations in any profession. If a child is taught something special from a very young age, they can become exceptional professionals in their field. It gives a lot of advantage among other specialists, and the knowledge gained can't be compared to anything. Even in my company, when a son replaces their retired parent, I can be confident in their work. I rarely control these employees, because they've already gained certain credibility.
Photo: Pavel Sadovskiy