Cottage 257 m² in Ratomka, Belarus
Ratomka, Belarus, Ratomka Podgornaya 2-A
Location
Address:
Ratomka Podgornaya 2-A
Description
If you want to live near Minsk in an environmentally friendly and beautiful & nbsp; place, breathe fresh air and enjoy nature, then our offer is for you! A land area of 0.2278 hectares is located & nbsp; in the forest in the village of Ratomka ( Minsk region, Zhdanovichi s / s ) less than 10 km. from Minsk. Ratomka is a settlement with the most developed infrastructure in the suburbs of Minsk ( schools, kindergartens, shops, etc. ). Nearby is the Zaslavsky reservoir, the Ratomka river flows. Land & nbsp; with landscape design planned by terraces. The support walls of the terraces are lined with stones, the tracks are paved with tiles. Directly on the site itself there is a summer pool, a pond with a decorative bridge, paved with stones, a lawn, flower beds. A relaxation area with a gazebo and barbecue stove was organized. There is a lot of greenery on the site. In addition to varietal fruit trees & nbsp; many ornamental plants and flowers are growing, creating extraordinary harmony and beauty. Building: 1. a two-story residential building with a basement. In the basement & nbsp; there is a garage, a heating room and other utility rooms. On the ground floor there is a kitchen and a large living room with fireplace. There are three rooms with a balcony on the attic floor. There are two bathrooms in the house. The house is prepared for clean decoration. On the ground floor & nbsp; the interior decoration is already partially completed. 2. garage for two cars with rollers. 2 lifts installed. Equipped with service stations. The garage has a shower room and a bathroom, rooms on the attic. 3. bath with & nbsp; pool. On the attic of the bath there is a relaxation room with fireplace and forest views; 4. economic block; 5. greenhouses - 2 pcs. Transport message. In Ratomka, asphalt roads. & Nbsp; Minsk can be reached in 10 minutes by car, & nbsp; in 20 minutes to st.metro & quot; Stone Hill & quot; by shuttle taxi or bus. Around the same time, you can take an electric train from the railway station in & nbsp; Ratomke & nbsp; to the railway station in the center of Minsk . Very convenient. It can be noted that & quot; Republican Center for Olympic Training of Equestrian Sports and End-Freight & quot;. In it you can learn to ride horses. It holds competitions at the republican and international levels. We offer to see for yourself personally. Having been here once, you will want to stay! Consider any exchange options. Net sale Private Unitary Enterprise « Dianest », UNODC 190124316, & nbsp; license № 02240/54 & nbsp; from & nbsp; 06.06.2005. Contract № 470/3 of 22.
Location
Ratomka, Belarus, Ratomka Podgornaya 2-A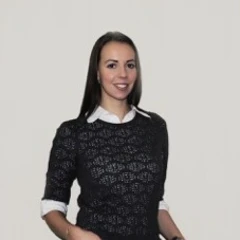 Seller agent

Licence:
02240/54, МЮ РБ, 06.06.2005г. по 06.06.2020г.
Languages: English, Русский
Belarus, Minsk
Leave a request for property
Leave a request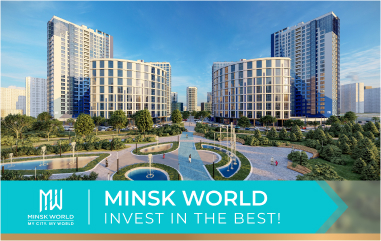 Learn more about this property
Send your request to the agent