Apartment 1 bathroom 110 m² in Bács-Kiskun, Hungary
Apartment 1 bathroom 110 m² in Bács-Kiskun, Hungary
Hungary, Bács-Kiskun, Kecskemeti jaras, Kecskemet, Belvarosi UJ EXKLUZIV lakas nagy terasszal
Location
Region:
Great Plain and North
Address:
Belvárosi, ÚJ, EXKLUZÍV lakás nagy terasszal
Building parameters
The year of construction:
2017
Description
An exclusive one, American was being built in his Kecskemét Belváros for sale, 2017 in a condominium konyhás-nappali+2 room, 110 nm ones, 2 climate, new flats with balcony, furnished totally! House centre heating was built in with a unique gauge, underfloor heating. The flat immediately receivable with all of the furniture, together with fixtures, with 2 pieces of deep garage car park, which ones contains the target price. Iá.: MFt is 77,9.
Location
Hungary, Bács-Kiskun, Kecskemeti jaras, Kecskemet, Belvarosi UJ EXKLUZIV lakas nagy terasszal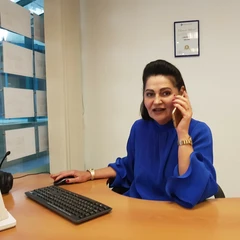 Seller agent

Languages: English, Русский, Hungarian
Hungary, Budapest
Leave a request for property
Leave a request
Ask all your questions
Send your request to the agent