Office 115 m² in Bács-Kiskun, All countries
Office 115 m² in Bács-Kiskun, All countries
Bács-Kiskun, Kecskemeti jaras, Kecskemet, Toekeletes iroda a Gabona Szekhaz koezeleben
Location
Region:
Great Plain and North
Address:
Tökéletes iroda a Gabona Székház közelében
Building parameters
The year of construction:
2000
Description
On frequented place, in Kecskemét downtown, it even onto lawyer's office's forming, excellent opportunity, the purchasing of this real estate! Near Gabona Székház, on calm, quiet place, good parking mezzanine flat which can be approached with an opportunity, easily! Clear, big spacious spaces, air-condition localities are at his disposal, the forming of more offices it's possible!!
Features
Location
Bács-Kiskun, Kecskemeti jaras, Kecskemet, Toekeletes iroda a Gabona Szekhaz koezeleben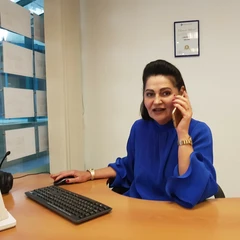 Seller agent

Languages: English, Русский, Hungarian
Hungary, Budapest
Leave a request for property
Leave a request
Learn more about this property
Send your request to the agent